How These Albert Einstein Quotes Apply To Today's Real Estate Market
Posted by Joe Manausa on Tuesday, December 11, 2012 at 10:57 AM
By Joe Manausa / December 11, 2012
2 Comments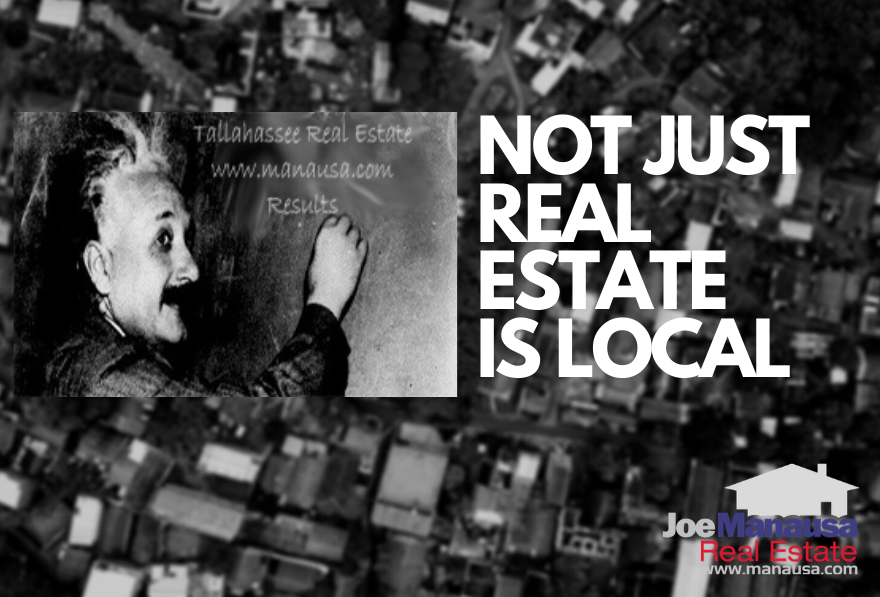 There are numerous Albert Einstein quotes that have application in today's real estate market, you just have to be smart enough to understand them :).
Recognized as one of the smartest humans ever, Dr. Einstein was often quoted on matters beyond his E=MC2 equation.
I believe that the health of today's real estate market is not nearly as warm and wonderful as many are reporting, so today we'll take a look at how some of my favorite Albert Einstein quotes apply to the real estate market going into 2013.
Albert Einstein Quotes Join Other Greats In Real Estate
While Einstein is the first genius that the Tallahassee Real Estate Blog has looked to for guidance, he is certainly not the first celebrity. You might remember other famous quotes examined here in:
We learned a lot from these other "famous people's quotes," but now I believe the market requires us to now turn to a genius for guidance.
Albert Einstein Quotes Applied To Real Estate
Today's political climate requires our "leaders" to always seek the quick fix, with no consideration given to the long-term ramifications of poorly thought-out economic fixes that are being used to solve today's economic problems.
Many of today's housing market struggles can be traced back to political intrusion into the market, pushing agendas with un-supportable government subsidized low interest rate loans. Here is my favorite of Albert Einstein quotes that perfectly suggests that today's market too has issues:
We cannot solve our problems with the same thinking we used when we created them.
And real estate agents in general are not helping restore balance. Instead of using our REALTOR lobby to push for reform, we are instead trying to find normalcy in an obviously broken system. Dr. Einstein often said:
A man should look for what is, and not for what he thinks should be.
Most real estate writing is just a rehash of the propaganda issued by the National Association Of REALTORS. A great one of Albert Einsteins quotes on merely parroting what we read says:
Any man who reads too much and uses his own brain too little falls into lazy habits of thinking.
I suspect Einstein would guide us to regroup and figure out where we should be going as opposed to rapidly implementing more short minded solutions. Another of Albert Einstein quotes that seems to perfectly explain government involvement in the private housing market:
A perfection of means, and confusion of aims, seems to be our main problem.
The fact that the US (and most governments) are going further into debt to support deficits that cannot be substantiated suggests to me that a day of reckoning is highly likely in the next few years (or months). One of Albert Einstein quotes addresses this perfectly:
The difference between stupidity and genius is that genius has its limits.
Of course, maybe it's just me. Maybe the economy is really getting better and the housing market is actually strengthening (at all price points?). Again, a perfect one of Albert Einstein quotes addresses this too:
A question that sometimes drives me hazy: am I or are the others crazy?
I hope you enjoyed the application of Albert Einstein quotes to today's real estate market conditions, if you know of another great historical figure that could inspire us, just comment below and we'll look to add his or her thoughts in the future.
---
*Joe Manausa Real Estate is a brokerage company headquartered in Tallahassee, Florida. Its unique business model provides specialists to both home sellers and home buyers, and the results speak for themselves. JMRE has significantly more 5-star reviews on google than any other local competitor. Joe Manausa Real Estate is a leader in internet marketing and utilizes search engine optimization, email marketing, social media and data analytics to get their clients' home sold faster and for more money than any other Tallahassee brokerage firm. For more information, visit www.manausa.com or call us at (850) 366-8917.
Please Do Us A Small Favor
We work very hard to produce daily content for our long-time readers and first-time visitors. We provide this information for free, hoping to earn your respect and trust and the right to one-day help you when selling or buying a home. Can we get your help spreading the word about our blog?
If you like the content, would you please like it or share it using the Facebook button at the beginning of the post? This simple action will be greatly appreciated! THANK YOU!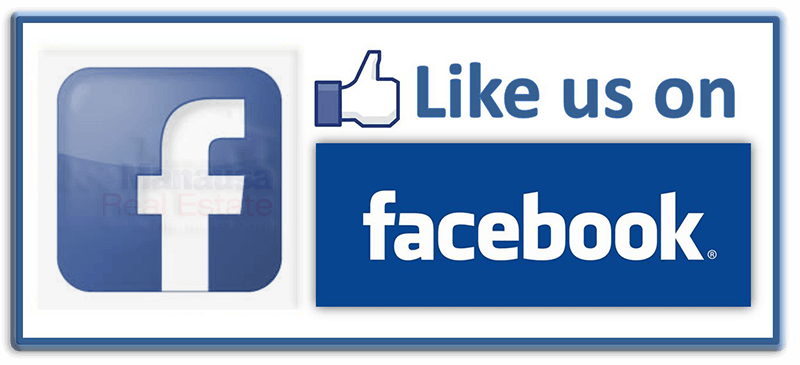 Also like us on Facebook at https://www.facebook.com/joemanausarealestate/
Your Local Expert In Tallahassee
Are you ready to go see a home in this oft-overlooked, amazing neighborhood? Do you have further questions on the Tallahassee real estate market? If so, you can leave a comment below, give us a call at (850) 366-8917, or drop us a note and we'll give you the local information needed to ensure a successful, smooth transaction.
As a local born and raised in Tallahassee with a focus on customer service, I promise you'll find great success when working with Joe Manausa Real Estate, just as have our past customers. You can read thousands of their reviews reported on Google, Facebook and Zillow right here: Real Estate Agent Reviews Tallahassee.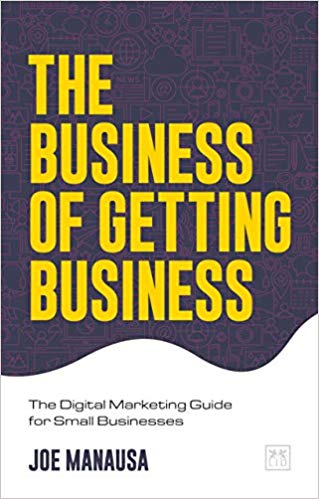 Have you heard about my new book "The Business of Getting Business?" It's a comprehensive guide for small businesses to help them make the move to digital. For those of us who want to survive and thrive in a world where large corporations are taking over, it is a must-read. It's also the perfect guide for how to sell a home in the digital age. You can find it on Amazon (UK) for immediate delivery, or you can go to Amazon (US) to reserve a copy at a pre-US published rate.

Think all REALTORS are alike?
Read what people are saying about working with Joe Manausa Real Estate! You can see thousands of real customer reviews reported on Google, Facebook and Zillow at this link: CLICK HERE FOR REAL ESTATE AGENT REVIEWS.