Homes For Sale In Summerfield
September 22, 2023
Under Contract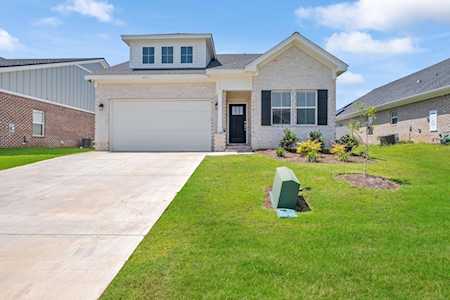 4517 Mary Owen Rd
Tallahassee, FL 32303
Summerfield
Summerfield is located near Lake Jackson on the west side of Tallahassee. Offering homes built since 2020, Summerfield's walking trails, open green spaces, farmland and other community amenities make it a popular choice for today's homebuyers.
About Summerfield
Summerfield is a single-family neighborhood of homes with a modern array of styles, sizes, and home prices. Home sizes range from as low as 1,600 square feet to as large as 2,300 square feet. Currently, there's a HOA fee that is just under $70 per month.
Summerfield Schools
The Leon County public schools that are zoned for Summerfield are:
Summerfield Home Prices
Summerfield Home Values
Summerfield Home Sizes
Summerfield Home Sales
The following list shows home sales in Summerfield going back to 2020, the year the first home here was sold.
| Address | Price | Price/SQF | Closing Date | Year Built | SQF | Sale Type |
| --- | --- | --- | --- | --- | --- | --- |
| 3312 Skyview Drive | $336,000 | $208 | 2023-06-28 | 2021 | 1,612 | Resale |
| 3905 Ella Drive | $375,000 | $190 | 2023-05-01 | 2021 | 1,975 | Resale |
| 3960 Ella Drive | $420,000 | $179 | 2023-03-10 | 2022 | 2,342 | Resale |
| 3871 Arbor Drive | $350,000 | $212 | 2022-12-19 | 2021 | 1,652 | Resale |
| 3344 Skyview Dr | $336,000 | $198 | 2022-12-15 | 2020 | 1,697 | Resale |
| 4529 Mary Owen Road | $360,000 | $189 | 2022-10-31 | 2021 | 1,900 | Resale |
| 3364 Skyview Drive | $359,900 | $208 | 2022-07-27 | 2022 | 1,731 | New |
| 3936 Ella Drive | $425,000 | $184 | 2022-06-08 | 2022 | 2,310 | New |
| 3311 Skyview Drive | $340,000 | $179 | 2022-06-01 | 2021 | 1,900 | Resale |
| 4509 Mary Owen Road | $350,000 | $187 | 2022-04-22 | 2021 | 1,870 | Resale |
| 3948 Ella Drive | $344,900 | $184 | 2022-04-07 | 2021 | 1,870 | New |
| 3908 Ella Drive | $356,400 | $152 | 2022-03-16 | 2021 | 2,342 | New |
| 3912 Ella Drive | $326,400 | $180 | 2022-03-16 | 2021 | 1,818 | New |
| 3957 Ella Drive | $354,900 | $152 | 2022-03-11 | 2021 | 2,342 | New |
| 3953 Ella Drive | $362,000 | $191 | 2022-03-04 | 2021 | 1,900 | New |
| 3960 Ella Drive | $367,700 | $157 | 2022-03-04 | 2022 | 2,342 | New |
| 3949 Ella Drive | $414,900 | $177 | 2022-03-01 | 2022 | 2,342 | New |
| 3956 Ella Drive | $323,400 | $178 | 2022-02-25 | 2022 | 1,818 | New |
| 3941 Ella Drive | $349,900 | $173 | 2022-02-25 | 2021 | 2,025 | New |
| 3942 Ella Drive | $311,900 | $171 | 2022-02-18 | 2021 | 1,820 | New |
| 3944 Ella Drive | $316,900 | $174 | 2022-02-18 | 2021 | 1,818 | New |
| 3937 Ella Drive | $354,900 | $152 | 2022-02-18 | 2020 | 2,342 | New |
| 3952 Ella Drive | $344,400 | $161 | 2022-02-10 | 2021 | 2,139 | New |
| 3945 Ella Drive | $361,400 | $169 | 2022-02-09 | 2021 | 2,139 | New |
| 3929 Ella Drive | $354,900 | $152 | 2022-02-04 | 2020 | 2,342 | New |
| 3921 Ella Drive | $365,200 | $156 | 2022-01-28 | 2021 | 2,342 | New |
| 3933 Ella Drive | $309,900 | $181 | 2022-01-27 | 2021 | 1,714 | New |
| 3925 Ella Drive | $325,900 | $174 | 2022-01-24 | 2021 | 1,870 | New |
| 3917 Ella Drive | $318,400 | $175 | 2022-01-14 | 2021 | 1,818 | New |
| 3913 Ella Drive | $366,100 | $171 | 2022-01-10 | 2021 | 2,139 | New |
| 4560 Mary Owen Road | $359,900 | $179 | 2022-01-07 | 2021 | 2,006 | New |
| 3909 Ella Drive | $328,000 | $180 | 2022-01-05 | 2021 | 1,818 | New |
| 3905 Ella Drive | $324,900 | $171 | 2022-01-05 | 2021 | 1,900 | New |
| 4552 Mary Owen Road | $314,900 | $168 | 2021-12-22 | 2021 | 1,870 | New |
| 4556 Mary Owen Drive | $289,900 | $155 | 2021-12-17 | 2020 | 1,870 | New |
| 3883 Arbor Drive | $329,900 | $174 | 2021-12-14 | 2021 | 1,900 | New |
| 4540 Mary Owen Road | $346,400 | $148 | 2021-11-29 | 2020 | 2,342 | New |
| 6G Mary Owen Drive | $342,900 | $188 | 2021-11-29 | 2020 | 1,820 | New |
| 3867 Arbor Drive | $337,900 | $168 | 2021-11-23 | 2021 | 2,006 | New |
| 4544 Mary Owen Road | $294,900 | $179 | 2021-11-19 | 2021 | 1,652 | New |
| 4548 Mary Owen Road | $319,900 | $168 | 2021-11-19 | 2021 | 1,900 | New |
| 4529 Mary Owen Road | $314,900 | $166 | 2021-11-12 | 2021 | 1,900 | New |
| 4444 Summerfield Drive | $325,000 | $179 | 2021-11-12 | 2021 | 1,820 | Resale |
| 3875 Arbor Drive | $320,000 | $171 | 2021-11-12 | 2021 | 1,870 | New |
| 3H Mary Owen Drive | $315,000 | $166 | 2021-11-03 | 2021 | 1,900 | New |
| 4539 Mary Owen Road | $332,400 | $175 | 2021-11-02 | 2021 | 1,900 | New |
| 4517 Mary Owen Road | $325,400 | $171 | 2021-11-01 | 2021 | 1,900 | New |
| 4526 Mary Owen Drive | $314,500 | $166 | 2021-10-29 | 2021 | 1,900 | New |
| 4518 Mary Owen Road | $330,300 | $167 | 2021-10-28 | 2021 | 1,977 | New |
| 4509 Mary Owen Road | $313,900 | $168 | 2021-10-22 | 2021 | 1,870 | New |
| 4525 Mary Owen Road | $314,900 | $184 | 2021-10-15 | 2021 | 1,714 | New |
| 2G Arbor Drive | $274,900 | $166 | 2021-10-15 | 2021 | 1,652 | New |
| 4513 Mary Owen Road | $284,900 | $172 | 2021-10-14 | 2021 | 1,652 | New |
| 4429 Summerfield Drive | $317,900 | $167 | 2021-10-07 | 2021 | 1,900 | New |
| 4448 Summerfield Drive | $311,900 | $167 | 2021-09-30 | 2021 | 1,870 | New |
| 4533 Mary Owen Road | $274,900 | $166 | 2021-09-30 | 2021 | 1,652 | New |
| 4521 Mary Owen Road | $274,900 | $166 | 2021-09-24 | 2021 | 1,652 | New |
| 4468 Summerfield Drive | $274,900 | $166 | 2021-09-17 | 2021 | 1,652 | New |
| 4449 Summerfield Drive | $319,900 | $187 | 2021-09-17 | 2021 | 1,714 | New |
| 4452 Summerfield Drive | $349,900 | $149 | 2021-09-17 | 2020 | 2,342 | New |
| 4442 Summerfield Drive | $314,900 | $166 | 2021-09-17 | 2021 | 1,900 | New |
| 4384 Honeymoon Court | $329,400 | $173 | 2021-09-16 | 2021 | 1,900 | New |
| 4477 Summerfield Drive | $291,100 | $170 | 2021-09-14 | 2021 | 1,714 | Resale |
| 4476 Summerfield Drive | $302,900 | $162 | 2021-09-10 | 2021 | 1,870 | New |
| 4481 Summerfield Drive | $324,900 | $171 | 2021-09-07 | 2021 | 1,900 | New |
| 4473 Summerfield Road | $269,900 | $163 | 2021-09-07 | 2021 | 1,652 | New |
| 4480 Summerfield Drive | $274,600 | $166 | 2021-09-01 | 2021 | 1,652 | New |
| 4485 Summerfield Drive | $318,400 | $170 | 2021-08-31 | 2021 | 1,870 | New |
| 4469 Summerfield Drive | $297,900 | $164 | 2021-08-31 | 2021 | 1,818 | New |
| 4444 Summerfield Drive | $300,900 | $165 | 2021-08-27 | 2020 | 1,820 | New |
| 4382 Honeymoon Court | $315,000 | $168 | 2021-08-26 | 2020 | 1,870 | New |
| 4463 Summerfield Drive | $269,900 | $163 | 2021-08-20 | 2021 | 1,652 | New |
| 4456 Summerfield Drive | $318,400 | $170 | 2021-08-19 | 2021 | 1,870 | New |
| 4378 Honeymoon Court | $313,450 | $172 | 2021-07-30 | 2020 | 1,820 | New |
| 1-I Summerfield Drive | $321,400 | $169 | 2021-07-30 | 2021 | 1,900 | New |
| 3838 Arbor Drive | $329,900 | $164 | 2021-07-29 | 2021 | 2,006 | New |
| 4313 Bizzy Lane | $350,100 | $149 | 2021-07-23 | 2021 | 2,342 | New |
| 4605 Arbor Drive | $289,900 | $163 | 2021-07-23 | 2021 | 1,781 | New |
| 4441 Summerfield Drive | $307,900 | $165 | 2021-07-16 | 2021 | 1,870 | New |
| 3317 Skyview Drive | $289,900 | $169 | 2021-07-14 | 2021 | 1,714 | New |
| 15-D Summerfield Drive | $309,900 | $170 | 2021-07-13 | 2021 | 1,818 | New |
| 4422 Summerfield Drive | $354,400 | $153 | 2021-07-13 | 2021 | 2,310 | New |
| 3348 Skyview Dr | $285,000 | $162 | 2021-07-01 | 2020 | 1,762 | Resale |
| 4437 Summerfield Drive | $307,900 | $169 | 2021-06-30 | 2021 | 1,818 | New |
| 4433 Summerfield Drive | $317,900 | $170 | 2021-06-29 | 2021 | 1,870 | New |
| 4425 Summerfield Drive | $312,400 | $172 | 2021-06-28 | 2021 | 1,818 | New |
| 3831 Arbor Drive | $314,900 | $173 | 2021-06-28 | 2021 | 1,820 | New |
| 3305 Skyview Drive | $302,900 | $162 | 2021-06-25 | 2021 | 1,870 | New |
| 3281 Skyview Lane | $304,900 | $160 | 2021-06-21 | 2021 | 1,900 | New |
| 3287 Skyview Drive | $289,900 | $169 | 2021-06-21 | 2021 | 1,714 | New |
| 3311 Skyview Drive | $314,900 | $166 | 2021-06-21 | 2021 | 1,900 | New |
| 3299 Skyview Drive | $307,900 | $162 | 2021-06-14 | 2021 | 1,900 | New |
| 3312 Skyview Drive | $281,400 | $170 | 2021-06-14 | 2021 | 1,652 | New |
| 3318 Skyview Drive | $305,000 | $163 | 2021-06-11 | 2021 | 1,870 | New |
| 3293 Skyview Lane | $302,900 | $162 | 2021-06-10 | 2021 | 1,870 | New |
| 3322 Skyview Drive | $305,900 | $161 | 2021-06-09 | 2021 | 1,900 | New |
| 3323 Skyview Drive | $311,400 | $167 | 2021-06-04 | 2021 | 1,870 | New |
| 3824 Arbor Drive | $339,000 | $171 | 2021-06-01 | 2020 | 1,977 | New |
| 3330 Skyview Drive | $297,900 | $159 | 2021-05-28 | 2021 | 1,870 | New |
| 3306 Skyview Drive | $296,400 | $173 | 2021-05-28 | 2021 | 1,714 | New |
| 4321 Bizzy Lane | $269,900 | $163 | 2021-05-28 | 2020 | 1,652 | New |
| 4305 Bizzy Lane | $307,900 | $162 | 2021-05-19 | 2021 | 1,900 | New |
| 4309 Bizzy Lane | $297,900 | $159 | 2021-05-18 | 2021 | 1,870 | New |
| 4301 Bizzy Lane | $269,900 | $163 | 2021-05-14 | 2021 | 1,652 | New |
| 3843 Arbor Drive | $324,900 | $160 | 2021-05-14 | 2021 | 2,025 | New |
| 3846 Arbor Drive | $329,900 | $167 | 2021-05-07 | 2021 | 1,977 | New |
| 4317 Bizzy Lane | $297,900 | $159 | 2021-05-05 | 2021 | 1,870 | New |
| 3855 Arbor Drive | $274,900 | $166 | 2021-03-24 | 2021 | 1,652 | New |
| 3360 Skyview Drive | $332,900 | $164 | 2021-03-17 | 2020 | 2,025 | New |
| 3804 Arbor Drive | $277,900 | $168 | 2021-03-02 | 2020 | 1,652 | New |
| 3835 Arbor Drive | $269,900 | $163 | 2021-03-02 | 2021 | 1,652 | New |
| 3839 Arbor Drive | $299,900 | $160 | 2021-03-01 | 2021 | 1,880 | New |
| 3859 Arbor Drive | $284,900 | $166 | 2021-02-26 | 2020 | 1,714 | New |
| 3851 Arbor Drive | $310,900 | $164 | 2021-02-17 | 2021 | 1,900 | New |
| 3348 Skyview Drive | $289,900 | $169 | 2021-01-31 | 2020 | 1,714 | New |
| 3821 Arbor Drive | $269,900 | $163 | 2021-01-29 | 2020 | 1,652 | New |
| 3813 Arbor Drive | $302,900 | $162 | 2020-12-31 | 2020 | 1,870 | New |
| 3372 Skyview Drive | $304,900 | $160 | 2020-12-30 | 2020 | 1,900 | New |
| 3363 Skyview Drive | $309,400 | $163 | 2020-12-30 | 2020 | 1,900 | New |
| 3344 Skyivew Drive | $272,300 | $165 | 2020-12-30 | 2020 | 1,652 | New |
| 3356 Skyview Drive | $300,800 | $160 | 2020-12-30 | 2020 | 1,880 | New |
| 3368 Skyview Drive | $289,900 | $159 | 2020-12-30 | 2020 | 1,818 | New |
| 3817 Arbor Drive | $284,900 | $166 | 2020-12-15 | 2020 | 1,714 | New |
| 3367 Skyview Lane | $299,900 | $160 | 2020-11-13 | 2020 | 1,870 | New |
| 3371 Skyview Drive | $303,000 | $159 | 2020-11-08 | 2020 | 1,900 | New |
| 3352 Skyview Drive | $289,900 | $159 | 2020-10-26 | 2020 | 1,818 | New |
| 3808 Arbor Drive | $304,900 | $160 | 2020-10-02 | 2020 | 1,900 | New |
| 3801 Arbor Drive | $295,000 | $162 | 2020-09-29 | 2020 | 1,818 | New |
| 3341 Skyview Lane | $294,900 | $162 | 2020-09-25 | 2020 | 1,818 | New |
| 3809 Arbor Drive | $304,900 | $168 | 2020-09-18 | 2020 | 1,818 | New |
| 3802 Arbor Drive | $277,900 | $162 | 2020-08-25 | 2020 | 1,714 | New |
| 3345 Skyview Drive | $303,000 | $162 | 2020-08-21 | 2020 | 1,870 | New |
| 3820 Arbor Drive | $304,000 | $163 | 2020-05-13 | 2020 | 1,870 | New |
| 3812 Arbor Drive | $285,000 | $166 | 2020-05-02 | 2020 | 1,714 | New |
| 3816 Arbor Drive | $290,000 | $160 | 2020-04-29 | 2020 | 1,818 | New |