Beware Of False Prophets In Real Estate
Posted by Joe Manausa on Tuesday, October 27, 2009 at 11:03 AM
By Joe Manausa / October 27, 2009
2 Comments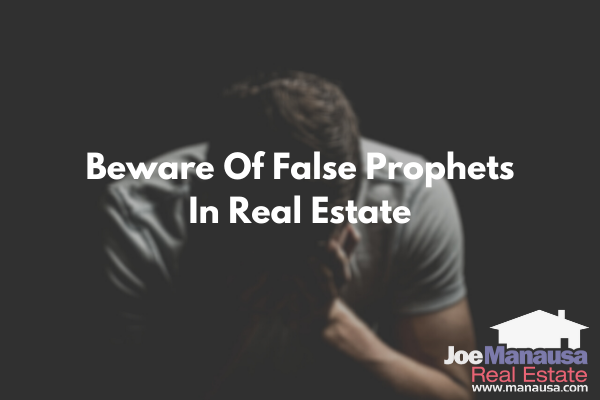 Anybody who knows me will tell you that I am an Army Football fan. I played for Army in the 1980s and I attend their annual football team reunion up at the academy each year.
Recently, I had a conversation with a friend who is also a fan, but is (I believe) a little biased when reporting how well a team with a 3-5 record is really doing.
Army played Rutgers this past Thursday night, but I did not watch the game. The next morning I read that we had lost the game, so I called my friend to see how the team had performed.
Our Conversation
Me: So did you watch the game?

Him: Yes! Man we had it right in our hands.

Me: Really?

Him: Yeah, we really looked strong. We took the opening drive and shoved it right down their throat. We ran 11 plays and scored a touchdown. We were dominating.

Me: Oh? What happened after that.

Him: Well, Rutgers ran off 17 straight points and then scored the final 10 points of the game to beat us 27-10.
Now I wouldn't call his recollection of the game a true, un-biased account. I'm not so sure that Army "had it right in their hands." I've learned over time that if I really want to know how well (or how not-so-well) the Army Team has done, I need to read a few different accounts from the game. Everybody has their own viewpoint, and all come will a bias.
Beware Of False Prophets In Real Estate
So why do I begin a real estate blog with a story about Army Football? Because home sales in Tallahassee are a lot like the Army Football Team. There is a lot of talk and great signs of promise, but so far the record indicates that a recovery has not been made!
Recently, a local publication took a report from the Florida Association of REALTORS® and wrote an article that I think painted a picture that is not truly accurate. Much like my friend reporting on Army Football, the writer spouted a few positive (facts) and then let the reader conclude that the Tallahassee housing market is on the upswing.
Unfortunately, REALTORS® typically only report about 1/2 to 1/3 of all the home sales in a market. I like to know what the REALTOR® reports are saying, but to get a true picture of the Tallahassee real estate market (or any real estate market for that matter), one has to dig deeper.
The tax records are filled with home sales that never made it into the Tallahassee MLS, and thus will never be known by the Florida Association of REALTORS®. This graph below represents the true year-over-year home sales record for Tallahassee.
This real estate graph demonstrates that the Tallahassee housing market has experienced 39 consecutive months of year-over-year declines in home sales. September of 2009 recorded a drop of 6.3% in homes sold versus September 2008.
Tallahassee Real Estate Resources
If you want accurate real estate reporting for Tallahassee, there are three great resources that you can use for free.
The Tallahassee Real Estate Blog - This is a daily web log that features articles and reports on real estate in Tallahassee, Florida. Here is an article explaining how you can have this delivered to your email inbox every time a new article is published. (Click here for explanation on how to subscribe to a real estate blog).
The Tallahassee Real Estate Market Report - This site features supply and demand trends in the Tallahassee housing market, and is updated once or twice per week. The graphs and analysis give a good indication of where the housing market in Tallahassee is heading.
The Tallahassee Real Estate Newsletter - Every three weeks, we send the Tallahassee Real Estate Newsletter out to our subscribers. Currently, that list is just under 1,000 people and growing. The newsletter addresses analytics in the Tallahassee housing market and provides forecasting and other important facts about what and why the housing market is performing as it is. You can click this link to subscribe to the Tallahassee Real Estate Newsletter.
If you subscribe to the first (the blog) and the third (the newsletter), and visit the second (the market report) on a weekly basis, you will be more informed about the trends in the Tallahassee real estate market than any writer, in any publication in the Tallahassee area.
As a reminder for those who subscribe to the Tallahassee Real Estate Blog by email, some embedded pictures and videos might not be appearing in your email and you might need to click the title header to go to your browser where all will be visible. Additionally, if you would like to respond (leave a comment) to this article, you will need to "click through" to the blog site to post your feedback.
Keep checking out the Tallahassee Real Estate Blog every day for updates on real estate in Tallahassee Florida.
---
*Joe Manausa Real Estate is a brokerage company headquartered in Tallahassee, Florida. Its unique business model provides specialists to both home sellers and home buyers, and the results speak for themselves. JMRE has significantly more 5-star reviews on google than any other local competitor. Joe Manausa Real Estate is a leader in internet marketing and utilizes search engine optimization, email marketing, social media and data analytics to get their clients' home sold faster and for more money than any other Tallahassee brokerage firm. For more information, visit www.manausa.com or call us at (850) 366-8917.
Please Do Us A Small Favor
We work very hard to produce daily content for our long-time readers and first-time visitors. We provide this information for free, hoping to earn your respect and trust and the right to one-day help you when selling or buying a home. Can we get your help spreading the word about our blog?
If you like the content, would you please like it or share it using the Facebook button at the beginning of the post? This simple action will be greatly appreciated! THANK YOU!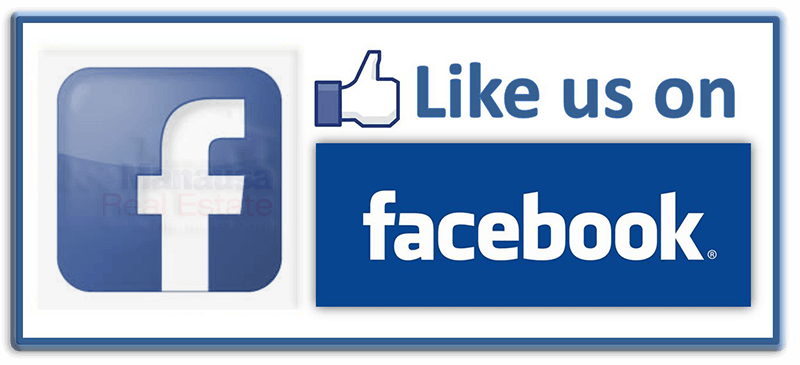 Also like us on Facebook at https://www.facebook.com/joemanausarealestate/
Your Local Expert In Tallahassee
When moving to, in, or from Tallahassee, you will fare better if you work with a local expert. We are here to help. If you have further questions on the Tallahassee real estate market, you can leave a comment below, give us a call at (850) 366-8917, or drop us a note and we'll give you the local information needed to ensure a successful, smooth transaction.
As a local born and raised in Tallahassee with a focus on customer service, I promise you'll find great success when working with Joe Manausa Real Estate, just as have our past customers. You can read thousands of their reviews reported on Google, Facebook and Zillow right here: Real Estate Agent Reviews Tallahassee.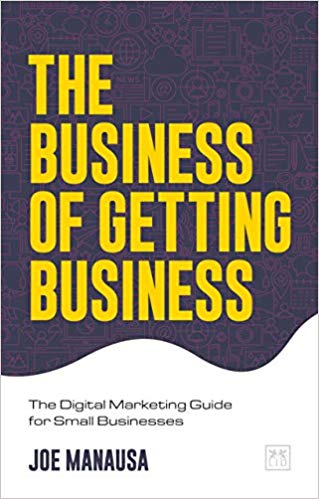 Have you heard about my new book "The Business of Getting Business?" It's a comprehensive guide for small businesses to help them make the move to digital. For those of us who want to survive and thrive in a world where large corporations are taking over, it is a must-read. It's also the perfect guide for how to sell a home in the digital age. You can find The Business Of Getting Business from each of the trusted retailers below.

Think all REALTORS are alike?
Read what people are saying about working with Joe Manausa Real Estate! You can see thousands of real customer reviews reported on Google, Facebook and Zillow at this link: CLICK HERE FOR REAL ESTATE AGENT REVIEWS.