Living in Tallahassee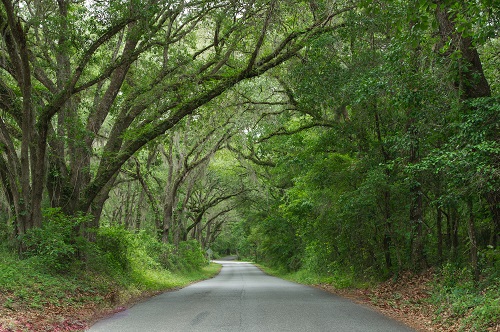 Tallahassee is the 125th largest city in the United States and the capitol of Florida. It is located in Leon County. Although many parts of Florida are known for their beaches, Tallahassee is closer to the Florida-Georgia line than the ocean, which gives the city a cozy Southern vibe.
The city derived its name from an Apalachee Indian word meaning "old town", but Tallahassee has many nickenames, including red hills (due to the color of the clay dirt in the area) and the City of Seven Hills, because of the city's unique topography. You'll find that there are many businesses around town with "seven hills" or "red hills" in their name.
The natural beauty found in the Tallahassee area will amaze you. While most Florida cities have very little elevation, Tallahassee's rolling hills and beautiful oak trees make it a popular destination for athletes who are looking to run, bike and hike on the many paths and trailways located throughout the city. And if you're the type of person who enjoys the outdoors, there are plenty of hiking, biking, kayaking and fishing opportunities nearby.
Search for Tallahassee homes here
or check out the list below of activities, events, shopping, dining and other local area attractions that Tallahassee residents know and love:
Activities, Festivals & Events
Sports & Sporting Events
Parks & Outdoor Recreation
Arts & Theatre
Museums
Health & Fitness
Shopping
Food & Dining
Tallahassee Neighborhoods

There are many welcoming neighborhoods throughout the city of Tallahassee. Geographically, the city is divided into quadrants (NE/NW/SE/SW).
Centrally located neighborhoods, which are in close proximity to the Tallahassee Memorial Hospital, The Centre of Tallahassee (which houses an AMC movie theatre), and a number of neighborhood parks, include Los Robles and Betton Hills.
Popular neighborhoods in the northeast include Killearn Acres, Killearn Lakes and Killearn Estates. The Killearn neighborhoods are located in close proximity to Golden Eagle Country Club, the Alfred B. Maclay Gardens State Park, and the Market Square shopping center, where you'll find plenty of shopping and dining options. Trader Joe's, Jos. A. Bank and Bonefish grill are a few of the stores you'll find in this area.
True to its name, Midtown is in walking distance of all basic amenities, and close to the ever popular Lake Ella, where you'll find lots of locally owned bars restaurants and shops in this bustling community.
On the east side of Tallahassee, you'll find Lafayette, Oaks, The Vineyards, Avondale and Piney Z. Aptly named due to the many great city parks surrounding the area, including Tom Brown Park, which has a dog park, biking and running trails, baseball fields and tennis courts.
Southwood, newer community located in the south of Tallahassee, is a thoughtfully designed master-planned community that offers residents everything they need in one centralized location.
Click here
to explore the most prominent neighborhoods in every area of Tallahassee and to get a great feel for the types of homes currently for sale.
Climate
Tallahassee gets on average 58 inches of rain per year. There are approximately 233 days per year with sunshine. The July high is around 92 degrees and the January low is around 39.
Tallahassee Schools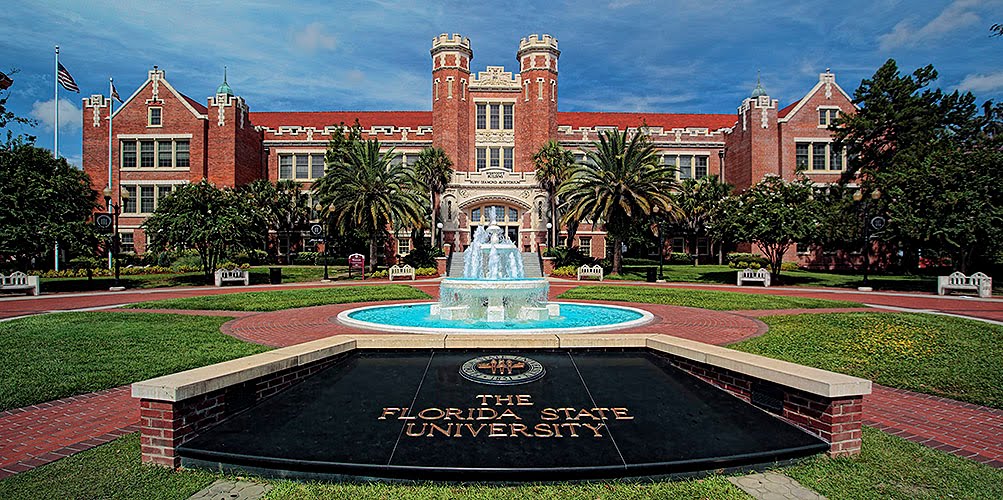 Because of the tight-knit community feeling, Tallahassee is a great place to raise a family. If you have school-aged children, there is a wide array of public and private schools to choose from.
Go here to find the most up to date grades for Leon County Schools.
There are also a number of colleges and universities that can be found in the Tallahassee area.
Florida State University, commonly referred to as Florida State or FSU, was founded in 1851 and is located on the oldest continuous site of higher education in the state of Florida. In 2017, US News & World Report ranked Florida State as the 33rd best public university in the United States. There are approximately 40,000 students who attend the school. Florida State football is revered by the community and during the season, many block parties and held throughout the city.
Florida Agricultural and Mechanical University (FAMU) is one of the largest historically black universities in the United States by enrollment numbers. It was founded on the highest of the seven hills in Tallahassee on October 3, 1887 and is currently ranked number 1 among public historically black universities and colleges.
Tallahassee Community College is a member of the Florida College System and is accredited by the Florida Department of Education. It is one of the top transfer schools in the nation to both Florida State University and FAMU.