Real Estate Appraisers Must Adapt To Changing Market Conditions
Posted by Joe Manausa on Thursday, April 9, 2020 at 5:55 AM
By Joe Manausa / April 9, 2020
Comment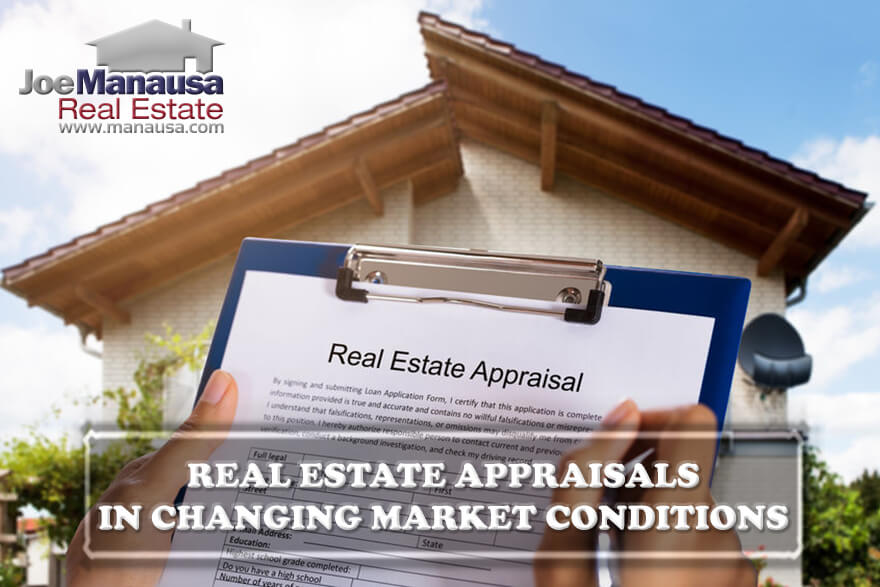 Whenever housing market conditions change, real estate appraisers are faced with a difficult challenge. How do you deliver a speculative home valuation?
Their problem quickly becomes your problem if you are trying to finance a home purchase. This article discusses this conundrum and includes a top real estate appraiser's thoughts on what he does to address market conditions changes.
List Of Homes For Sale
Take a look at the following list of homes for sale in Tallahassee. Some of these will sell above asking price, but will they appraise?
Why Real Estate Appraisers Are Needed
In my opinion, most people do not understand the purpose of a real estate appraisal. They are not done to inform the buyer of the true market value of a home, as that is determined in a competitive market where buyers and sellers are active. The true market value of a home is typically the contract amount.
So why then are appraisals needed? In my opinion, they are needed as a form of security for lenders, buyers, and sellers, in that order. Lenders do not want to lend too much money on a home, buyers do not want to pay too much money on a home, and sellers do not want to sell for too little money. When done correctly, an appraisal establishes an amount at which all parties should feel their interests are secure.
The key audience for real estate appraisals though is the lenders. The appraisal helps them determine the amount of money they are willing to lend to a buyer. And that is where the problems begin in a fast-moving market.
There are some great appraisers out there who keep informed about current market conditions, but like any industry, there are those that do not do enough study to stay abreast of today's supply and demand.
Greg Lane, a real estate appraiser in Tallahassee, explained to me the difference between great appraisers and all the rest. He says great appraisers spend significantly more time on an appraisal that is going to fall at a value below the contract than they do on appraisals that confirm the contract price. That makes a lot of sense to me.
Good Real Estate Appraisers Adapt To Changing Market Conditions
Without getting into too many details on how an appraisal is prepared, one should know that we use past home sales records in order to determine today's home values. If we do not adjust to changing market conditions, then home values would not change very often, right?
Historically, the Tallahassee real estate market appreciates at about 3.2% per year, and during "normal" times, that would be a fair adjustment to use as a baseline for many home sales. If a comparable home sold 3 months ago (1/4th of a year), then we could use a time adjustment of (3.2% divided by 4) of just under 1% to bring the subjects value up from the comparable.
In other words, current market conditions change our opinion of the value of a home. Right now, there are neighborhoods in Tallahassee that are posting greater than 10% annualized appreciation, yet many non-local appraisers used by non-local banks are not making the correct adjustments.
The lender in your transaction is going to choose the appraiser in your transaction, so make sure you stay local or it's likely your sale won't appraise.
If you are a buyer, you might think a low appraisal works to your advantage in that you can renegotiate the contract. Unfortunately, this is typically not true. As I write this, we are in a strong seller's market, so the seller will allow you to walk away with your low appraisal (that you paid for) and will sell the home to the next buyer in line.
You then either need to get the appraiser to change the value, or you need to go find another home that you like (and hopefully it will appraise). You could end up paying for numerous appraisals while working with the wrong lender and wrong real estate agent.
Home inspection costs can also arise during this period, so you have to ask yourself how many appraisals and how many home inspections would you like to pay for when you buy a home? I encourage you to consider just one of each!
Please Do Us A Small Favor
We work very hard to produce daily content for our long-time readers and first-time visitors. We provide this information for free, hoping to earn your respect and trust and the right to one-day help you when selling or buying a home. Can we get your help spreading the word about our blog?
If you like the content, would you please like it or share it using the Facebook button at the beginning of the post? This simple action will be greatly appreciated! THANK YOU!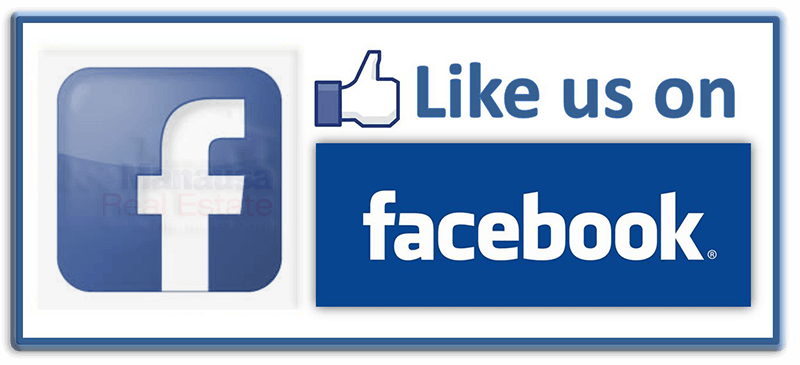 Also like us on Facebook at https://www.facebook.com/joemanausarealestate/
Ask A Local Expert
Whenever I address the topic of appraisals, I reach out to my friend Greg Lane who is widely regarded as an outstanding local appraiser. When I decided to assemble this post, I dropped Greg a line and asked him to share his thoughts with me about current market conditions and homes being "under-appraised." Here is what he told me:
Top Appraiser Talks Market Conditions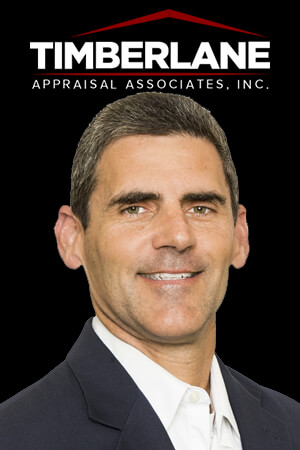 An appraisal is only as good as the data included and how the appraiser interprets that data. This is a challenge as there are so many "moving parts" to a home, including condition, quality, size, lot premium (lakefront, etc.), etc.
Aside from the physical factors of the home and the land, market conditions must be considered in real-time. This means we must constantly track the local market and the market segment in which a home resides.
We do this by talking to real estate agents, buyers, and sellers every day regarding the property we are appraising and then interviewing them about other properties they are buying, selling or about to put on the market.
Real estate agents are on the front lines, they see and hear things before we do, which makes them vital to our understanding of market conditions. With the current climate changing every day, we have become even more diligent in our conversations with agents.
Appraisers Learn From The Past
When the market was declining in the early 2000s, we made downward adjustments for declining market conditions. Lenders allowed, accepted and expected this as the data clearly proved it.
Fast forward to 2020 and since most of our local market segments have seen increasing values over the past several years, we can and do make positive adjustments in an increasing market when necessary.
We can look at an overall percentage trend for a large subdivision like Southwood or narrow that down to a smaller segment of the subdivision, say, homes under 2,000 square feet.
For example, we just appraised a home in a small NE Tallahassee suburb of thirty homes and few sales. The homes are very similar to each other, with no significant adjustments to make either way. The difference in the sale price of the same plan within a year was easy to see because there was another more recent sale of the same plan. We used that "dated" sale in the appraisal and then used a more recent sale, there was an obvious 4% positive difference in value for the same home, so we adjusted the "dated" sale mainly to show the increasing value trend.
If the appraiser can prove this increasing trend within the appraisal report itself, the underwriter reviewing the report will accept and understand that adjustment. It is not so obvious in most cases, but when it is obvious we save that data and reference it when necessary for similar appraisals.
We have always believed that the more data in an appraisal, the better the appraisal and the better we can interpret its market-value. So we fill in the forms, typically include at least five sales, one or two active listings and then comment further in an addendum. This additional work takes extra hours, but it is necessary as a well-supported appraisal with adequate commentary will likely go through the underwriting process with few obstacles.
You Can't Choose Your Appraiser
If you are financing the purchase of a home with a bank, you do not have the choice to choose an appraiser. But what you might not know is that banks can create a list of appraisers from which to choose. And here lies an important message ....
If you think working with a national lender online will save you time and money, you need to know that they have a large list of appraisers, many of whom do not know the Tallahassee real estate market as well as do our local appraisals. This is why I encourage our readers to stay local when it comes to working with a lender (and of course their real estate agent too).
Your Local Expert In Tallahassee
Do you have a question about appraisals that you would like Joe or Greg to answer? Or how about another question on the Tallahassee real estate market? If so, you can leave a comment below, give us a call at (850) 366-8917, or drop us a note and we'll give you the local information needed to ensure a successful, smooth transaction.
As a local born and raised in Tallahassee with a focus on customer service, I promise you'll find great success when working with Joe Manausa Real Estate, just as have our past customers. You can read thousands of their reviews reported on Google, Facebook and Zillow right here: Real Estate Agent Reviews Tallahassee.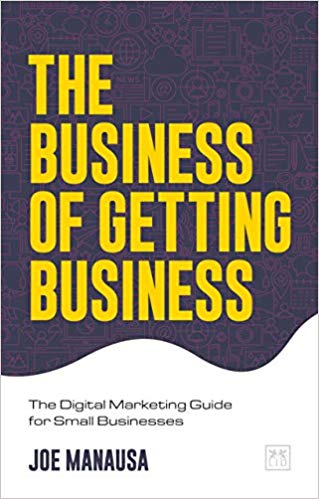 Have you heard about my new book "The Business of Getting Business?" It's a comprehensive guide for small businesses to help them make the move to digital. For those of us who want to survive and thrive in a world where large corporations are taking over, it is a must-read. It's also the perfect guide for how to sell a home in the digital age. You can go to Amazon (a trusted digital retailer) to get a copy delivered directly to your home.

Think all REALTORS are alike?
Read what people are saying about working with Joe Manausa Real Estate! You can see thousands of real customer reviews reported on Google, Facebook and Zillow at this link: CLICK HERE FOR REAL ESTATE AGENT REVIEWS.