How To Apply The Principles Of War To Real Estate Investing
Posted by Joe Manausa on Monday, October 15, 2012 at 10:19 AM
By Joe Manausa / October 15, 2012
Comment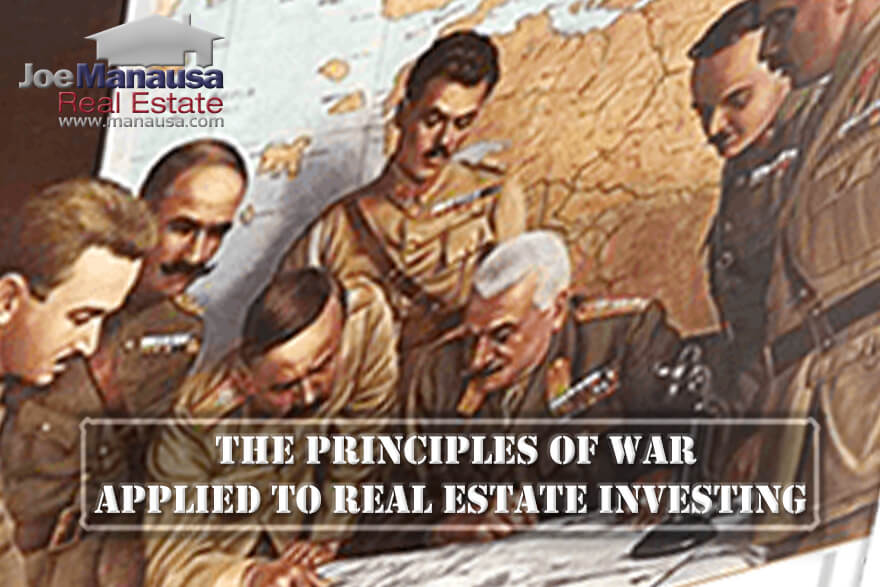 There has been a lot of chatter lately about Florida real estate investing, as many large funds are exploring different methods to acquire holdings in the Sunshine State.
Having spoken with several different real estate investing groups heading our way, I am noticing a common trend.
There are many funds that have raised hundreds of millions of dollars for the purpose of investing in distressed real estate, but they have stalled in the property acquisition stage due to poorly thought-out strategies for buying so many properties.
Principles Of Real Estate Investing
There are fundamental concepts that apply to real estate investing that have been found true consistently on the battlefield throughout history. Prudent investors can improve their return on investment by taking a lesson from our military history and doctrine.
When I was a cadet at West Point, I was taught that the art of war is ruled by 9 key principles. All of these principles must work in harmony with each other, meaning a commander who leans too heavily on one will be burned by another.
The nine Principles of War, as defined by the US Army include:
Mass - Concentrate combat power at the decisive place and time
Objective - Direct every military operation towards a clearly defined, decisive, and attainable objective
Offensive - Seize, retain, and exploit the initiative
Surprise - Strike the enemy at a time, at a place, or in a manner for which he is unprepared
Economy of Force - Allocate minimum essential combat power to secondary efforts
Maneuver - Place the enemy in a position of disadvantage through the flexible application of combat power
Unity of Command - For every objective, ensure unity of effort under one responsible commander
Security - Never permit the enemy to acquire an unexpected advantage
Simplicity - Prepare clear, uncomplicated plans and clear, concise orders to ensure a thorough understanding
Please Do Us A Small Favor
We work very hard to produce daily content for our long-time readers and first-time visitors. We provide this information for free, hoping to earn your respect and trust and the right to one-day help you when selling or buying a home. Can we get your help spreading the word about our blog?
If you like the content, would you please like it or share it using the Facebook button at the beginning of the post? This simple action will be greatly appreciated! THANK YOU!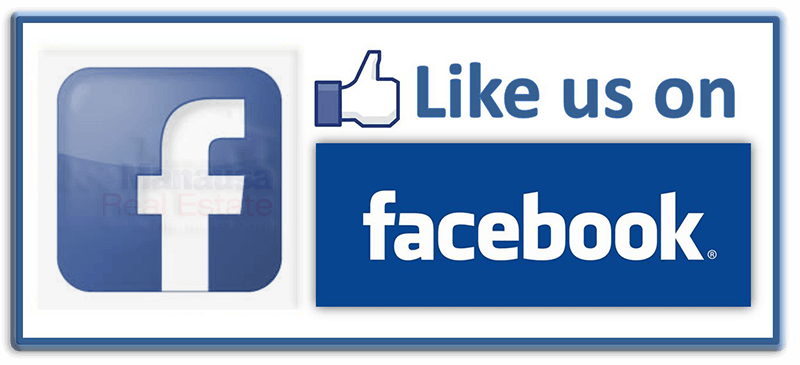 Also like us on Facebook at https://www.facebook.com/joemanausarealestate/
White Paper On Principles Of Real Estate Investing
I have prepared a brief white paper that applies all 9 principles of war to real estate investing in an attempt to provide a path for preparing a strategic plan for the acquisition of properties in Florida. To get your free edition, simply click on the image to the left and you will be able to download the real estate investing white paper to your own computer.
The purpose of the paper is to show institutional investors a smarter way to deploy capital in the Florida real estate investing arena through the implementation of a strategically sound plan.
I feel that better planning will help most of these fund managers better (and faster) deploy the capital that they have raised for real estate investing in Florida and potentially seize the initiative from the scores of other investors heading south to Florida.
I hope you take the time to read and enjoy the white paper on real estate investing (and the principles of war), and please be sure to come back and comment here with your thoughts and reactions to the paper.
Your Local Expert In Tallahassee
Do you have further questions on real estate investment or the Tallahassee real estate market? If so, you can leave a comment below, give us a call at (850) 366-8917, or drop us a note and we'll give you the local information needed to ensure a successful, smooth transaction.
As a local born and raised in Tallahassee with a focus on customer service, I promise you'll find great success when working with Joe Manausa Real Estate, just as have our past customers. You can read thousands of their reviews reported on Google, Facebook and Zillow right here: Real Estate Agent Reviews Tallahassee.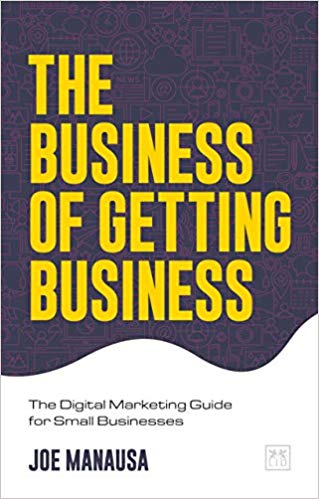 Have you heard about my new book "The Business of Getting Business?" It's a comprehensive guide for small businesses to help them make the move to digital. For those of us who want to survive and thrive in a world where large corporations are taking over, it is a must-read. It's also the perfect guide for how to sell a home in the digital age. You can find it on Amazon (UK) for immediate delivery, or you can go to Amazon (US) to reserve a copy at a pre-US published rate.

Think all REALTORS are alike?
Read what people are saying about working with Joe Manausa Real Estate! You can see thousands of real customer reviews reported on Google, Facebook and Zillow at this link: CLICK HERE FOR REAL ESTATE AGENT REVIEWS.