How To Avoid Foreclosure
Posted by Joe Manausa on Monday, October 19, 2009 at 9:20 AM
By Joe Manausa / October 19, 2009
Comment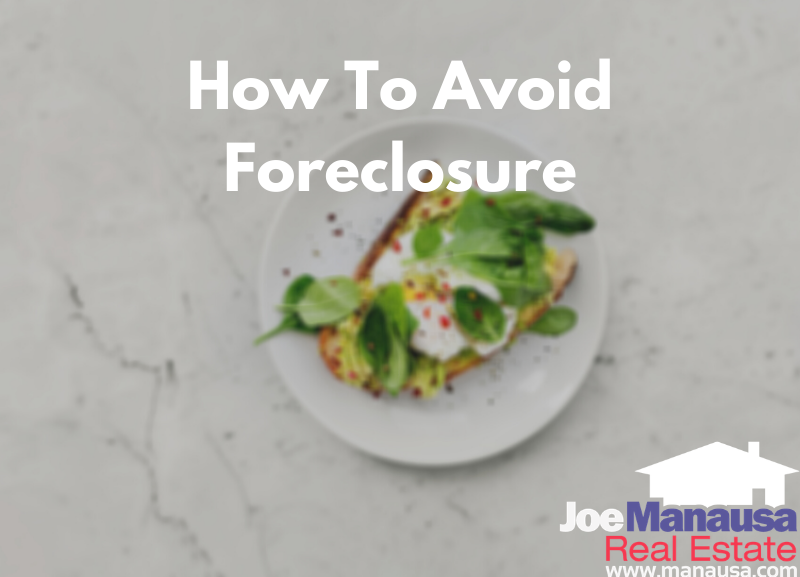 The national foreclosure crisis has affected nearly 938,000 properties in the July-September quarter of 2009 compared with about 890,000 in the prior 3 months according to a report released October 8th, 2009 on RealtyTrac , a site which monitors foreclosure across the Country.
If you have fallen behind on your mortgage due to hardships, such as loss of income or marital change, you have options to avoid foreclosure.
What Is A Foreclosure?
Simply put, a foreclosure occurs when a borrower/mortgagee has not made the agreed upon mortgage payments and the lender/mortgagor takes possession of the home that was held as collateral for the loan.
You Have Options When Faced With Foreclosure
When families are faced with the foreclosure of their home, it creates a very stressful situation. The most important thing for families in this situation to understand is that there are different options on how to handle the foreclosure of the home.
Bringing Your Loan Current Will Stop The Foreclosure
The simplest option to foreclosure is to bring the loan current. Send the amount of money the bank requires to make the loan resume to current status. Pretty simple huh? I should have thought about that a long time ago... just make the payment... The fact is, most loans that are in foreclosure are due to families facing financial hardships that did not exist when the loan was made. They do not know how to "bring it current," so they need other advice, and that is the purpose of this article.
The Lender Might Modify Your Loan To Stop The Foreclosure
Negotiating with your bank or mortgage lender in order to change the terms of your loan so that you can continue to make payments and keep your home. You may get a lower interest rate, they may stretch out the payments so you pay a little less every month or they may wipe away some late payment penalties.
The administration's plan requires participating loan servicers to reduce monthly payments to no more than 31% of the borrower's monthly income. In lowering the payment, the servicer would first reduce the interest rate to as low as 2%. If that is not enough to hit the 31% threshold, they would then extend the terms of the loan to up to 40 years. If that's still not enough, the servicer would forbear loan principal at no interest.
Mortgage companies sometimes allow unemployed homeowners to defer three to six months of payments while they are looking for a job.
The Downside To Loan Modifications For The Housing Market
? Reduced monthly mortgage payments may not be enough to keep the borrower above water. ? A modification is only a short term solution. Reduced payments often last for a limited time period before the borrower has to go back to the original payment schedule. ? If the borrower misses any payments under the modified loan terms, the lender will likely initiate foreclosure hearings. ? Experts forecast that many of those homeowners won't qualify and foresee a new wave of foreclosed properties hitting the market over the next 12 months. ? Last December it was reported that 53% of loans modified in the first quarter of 2008 went bad again within the first 6 months. We should expect more of the same this year.
A short sale occurs when a home is sold for an amount less than the outstanding balance on the mortgage. The bank essentially allows the home to be sold for an amount that will not completely satisfy the loan. It then will either work out a solution with the frustrated homeowner (judgment or repayment plan) or in some instances forgive the "short" amount. We have seen quite a few Tallahassee short sales occur with very favorable results for the homeowner.
The downside to selling a home short
? The borrower has to move and find a new place to live
? The borrower most likely will not be able to obtain a Fannie Mae backed home loan for two years.
? The borrower may be asked to sign a promissory note for a portion of the outstanding balance as a condition for short sale approval to help them with their loss.
? The good news is that a promissory note is an unsecured interest free loan with a short term. The monthly payments are usually low and eventually negotiable.
Banks took possession of nearly 88,000 homes in September, up from about 76,000 a month earlier. If you have fallen behind on your mortgage payments it is imperative that you seek help. If pursuing a loan modification consult with an attorney.
If you've already modified your loan and find that you still cannot keep your mortgage payments current, a short sale is your best option to avoid foreclosure. Moreover, if your financial standing is so compromised where you would need a significant reduction in housing expense, a short sale will eliminate that problem allowing you to move to a more affordable option.
Please click here to tweet this to your friends!
As a reminder for those who subscribe to the Tallahassee Real Estate Blog by email, some embedded pictures and videos might not be appearing in your email and you might need to click the title header to go to your browser where all will be visible. Additionally, if you would like to respond (leave a comment) to this article, you will need to "click through" to the blog site to post your feedback.
Keep checking out the Tallahassee Real Estate Blog every day for updates on real estate in Tallahassee Florida.
Please Do Us A Small Favor
We work very hard to produce daily content for our long-time readers and first-time visitors. We provide this information for free, hoping to earn your respect and trust and the right to one-day help you when selling or buying a home. Can we get your help spreading the word about our blog?
If you like the content, would you please like it or share it using the Facebook button at the beginning of the post? This simple action will be greatly appreciated! THANK YOU!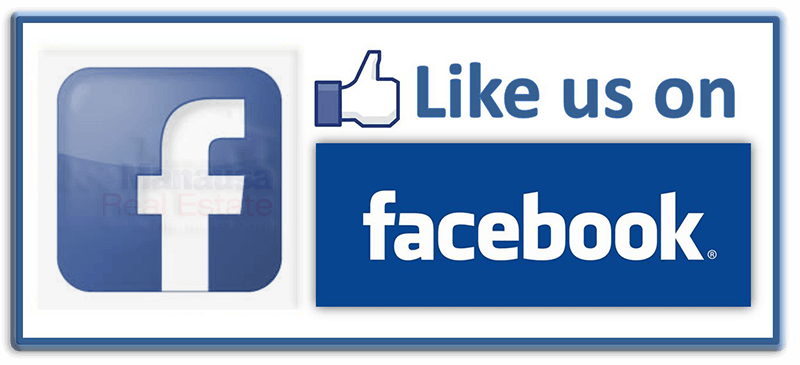 Also like us on Facebook at https://www.facebook.com/joemanausarealestate/
Joe Wrote The Book On How To Sell A Home Today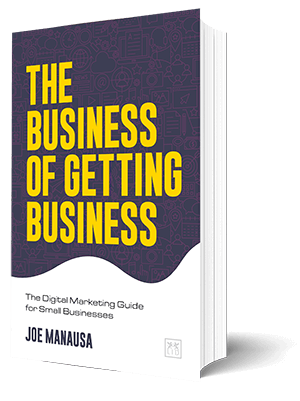 WARNING: The Internet & digital marketing systems have changed the way sellers need to market a home for sale. It's not about getting a home sold anymore, it's about getting a home sold and netting the most money from the sale.
To do this, a seller needs to hit the digital market hard in a coordinated effort that alerts ready-buyers (all at the same time) to ensure buyers understand they are competing for the right to buy the home.
While it only takes ONE buyer to sell a home, it takes MULTIPLE BUYERS for the seller to bid the property up to its highest value in today's market. You see our full explanation about how to sell a house here, or you can buy the book and really get into the nuts and bolts of selling a home in the digital age.
Get the book that explains it all, in a manner that is understanding to all, even technology neophytes. It's available on Amazon, a trusted source for consumers.

Think all REALTORS are alike?
Read what people are saying about working with Joe Manausa Real Estate! You can see thousands of real customer reviews reported on Google, Facebook and Zillow at this link: CLICK HERE FOR REAL ESTATE AGENT REVIEWS.