Timeless Advice About Getting A Home Mortgage Loan
Posted by Joe Manausa on Tuesday, October 13, 2009 at 10:24 AM
By Joe Manausa / October 13, 2009
Comment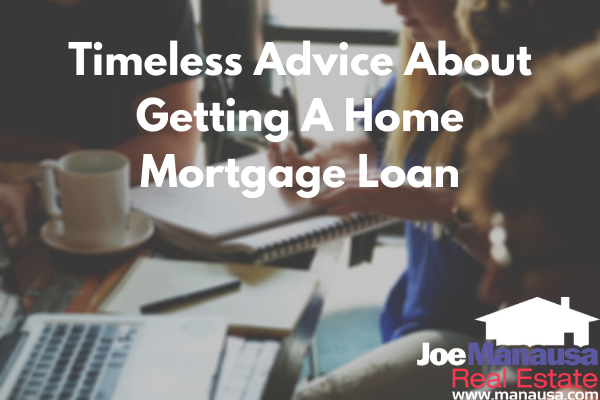 A recent Wall Street Journal article about the first-time homebuyer tax credit cautions buyers under contract to wait until after closing before purchasing appliances, furniture or similar items on credit.
The article notes that some mortgage lenders are running credit reports on closing day, and even an additional credit inquiry (let alone a purchase) may raise a red flag that could require additional documentation and potentially delay closing.
At Joe Manausa Real Estate, we know how important the mortgage process is for more than 80% of our customers, so we thought we would share some insights regarding how lenders view credit to ensure a smoother mortgage experience. I know that when I am a customer for a service that I rarely utilize, I appreciate understanding "how it works" as much as I need to trust the professional with who I am working.
Lenders need to know: can you afford the payment? Before offering a loan, the lender examines debt-to-income (DTI) ratios. If a buyer under contract takes on additional debt, then that could change the ratio—potentially making the mortgage unaffordable. That's a situation that both lenders and buyers want to avoid. Keeping your total debit-to-income as low as possible makes lenders feel more confident that you can afford the monthly mortgage payment.
Lenders make a loan offer based on 3 to 4 months banking history. By looking at a borrower's bank statements over several months, a lender has a pretty good idea where the borrower's money comes from and where it goes. An unusually large withdrawal or deposit before closing may require further documentation, so the lender knows the customer isn't accumulating additional debt. In other words, a borrower will have to justify his or her recent financial past, so if you are thinking about buying a home soon, start planning now.
Lenders want to know the customer's track record at paying their debts. That's where the credit rating comes in. If a new credit report is pulled before closing, it suggests that the consumer may be looking to acquire more debt—and this could jeopardize the affordability of the mortgage. Do not even talk to somebody in an industry that pulls credit reports (like a car dealer) until after your closing. Activity in your credit report might indicate your future inability to repay the loan, so the key is to "lay low" until after closing.
In summary: If you are looking to buy a home (and get a home mortgage loan), then you need to be aware of what the mortgage underwriter is looking at when analyzing your "willingness and ability" to repay the loan. All new activity in your credit history is "bad," so limiting your financial activity is critical. A buyer's best bet is to work with a mortgage lender who will take the time to offer professional guidance and explain up front exactly what they need to do to close on time (and then follow that advice!).
| | | | | |
| --- | --- | --- | --- | --- |
| | | | | |
As a reminder for those who subscribe to the Tallahassee Real Estate Blog by email, some embedded pictures and videos might not be appearing in your email and you might need to click the title header to go to your browser where all will be visible. Additionally, if you would like to respond (leave a comment) to this article, you will need to "click through" to the blog site to post your feedback.
Keep checking out the Tallahassee Real Estate Blog every day for updates on real estate in Tallahassee Florida.
Joe Manausa is a real estate blogger, a real estate investor and the Broker and Co-Owner of Joe Manausa Real Estate. He can be reached via e-mail through the Tallahassee Real Estate Website or catch his latest writings on the Tallahassee Florida Real Estate Blog , or by calling (850) 386-2001.
Please Do Us A Small Favor
We work very hard to produce daily content for our long-time readers and first-time visitors. We provide this information for free, hoping to earn your respect and trust and the right to one-day help you when selling or buying a home. Can we get your help spreading the word about our blog?
If you like the content, would you please like it or share it using the Facebook button at the beginning of the post? This simple action will be greatly appreciated! THANK YOU!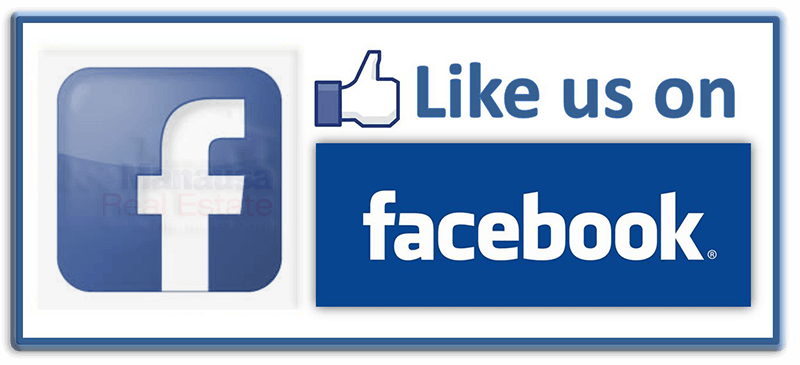 Also like us on Facebook at https://www.facebook.com/joemanausarealestate/
Joe Wrote The Book On How To Sell A Home Today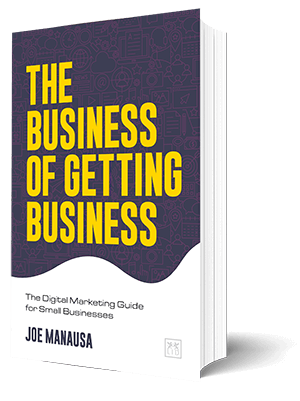 WARNING: The Internet & digital marketing systems have changed the way sellers need to market a home for sale. It's not about getting a home sold anymore, it's about getting a home sold and netting the most money from the sale.
To do this, a seller needs to hit the digital market hard in a coordinated effort that alerts ready-buyers (all at the same time) to ensure buyers understand they are competing for the right to buy the home.
While it only takes ONE buyer to sell a home, it takes MULTIPLE BUYERS for the seller to bid the property up to its highest value in today's market. You see our full explanation about how to sell a house here, or you can buy the book and really get into the nuts and bolts of selling a home in the digital age.
Get the book that explains it all, in a manner that is understanding to all, even technology neophytes. It's available on Amazon, a trusted source for consumers.

Think all REALTORS are alike?
Read what people are saying about working with Joe Manausa Real Estate! You can see thousands of real customer reviews reported on Google, Facebook and Zillow at this link: CLICK HERE FOR REAL ESTATE AGENT REVIEWS.