Rising Foreclosures In Tallahassee Grow By 158%
Posted by Joe Manausa on Friday, May 18, 2012 at 8:19 AM
By Joe Manausa / May 18, 2012
Comment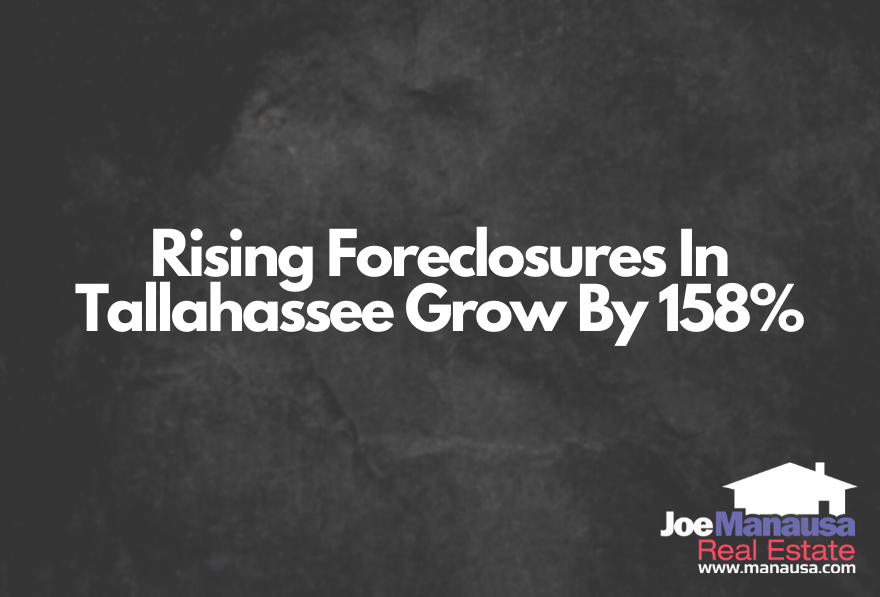 Foreclosures in Tallahassee are growing at an alarming rate, and all this talk about a real estate recovery is soon going to be drowned out by a market saturated with distressed properties.
New lis pendens filings in April grew by a scary 112% over April 2011, and foreclosures in Tallahassee grew by an even scarier amount of 158% versus April 2011.
This is not what a "getting better" real estate market looks like.
Foreclosures In Tallahassee Rise 6 Months In A Row
When we look at the real estate graph below, we see that lis pendens (new foreclosure filings) have grown seven months in a row, while the trend of foreclosure sales have now grown six months in a row. Additionally, the margin of foreclosures in Tallahassee to lis pendens filings has remained well above 40%.
Foreclosures In Tallahassee Becoming Top Solution
If you study the blue line in real estate graph above, it shows the aforementioned ratio of foreclosures in Tallahassee to lis pendens filings. If you look to the far left, you can see the rate once averaged about 12%, but now it has soared as high as sixty percent ... so what does this mean.
Historically, if somebody fell behind in their mortgage payments, they were motivated to resolve the problem, as it was likely they had equity in the home. But nowadays, that is not so common. More and more delinquent loans are making it to foreclosure sale.
Homeowners are finding fewer reasons to pursue recovery mechanisms because they have negative equity in the home. Banks are now taking on inventory at a rate that is almost as bad as we observed in 2009, and all current trends strongly indicate we will return to those levels (and maybe worse).
What Foreclosures In Tallahassee Mean To Arms Length Home Sellers
If you are thinking about selling a home in Tallahassee, you need to take decisive action.
There are enough foreclosures hitting the market now to keep home values falling for years. Either choose to "wait it out," or get your home sold fast.
Don't believe that you can wait until next year to sell your home, it will take much longer than a year to return to today's values.
If you would like help exploring all of your opportunities, just drop me a note and we can schedule a time to discuss your personal situation. But don't think that time is on your side, because the new foreclosures in Tallahassee are coming on fast.
Please Do Us A Small Favor
We work very hard to produce daily content for our long-time readers and first-time visitors. We provide this information for free, hoping to earn your respect and trust and the right to one-day help you when selling or buying a home. Can we get your help spreading the word about our blog?
If you like the content, would you please like it or share it using the Facebook button at the beginning of the post? This simple action will be greatly appreciated! THANK YOU!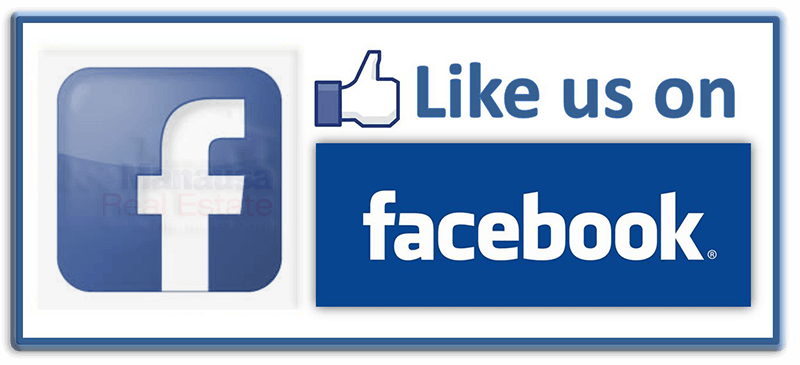 Also like us on Facebook at https://www.facebook.com/joemanausarealestate/
Joe Wrote The Book On How To Sell A Home Today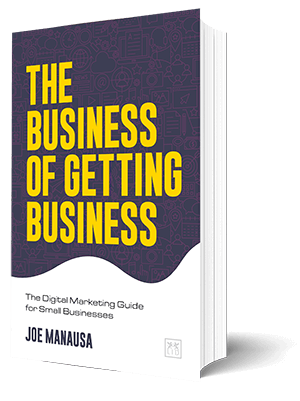 "Location, location, location' is no longer a competitive advantage. Digital marketing and going direct to consumer have made all geographical boundaries obsolete. The Business of Getting Business is a must-read modern-day survival guide for any local business to get to the next decade. Local businesses are on death ground.
They can either take a stand and re-invent themselves by embracing the digital frontier and have a chance to survive the overwhelming odds of digital direct-to-consumer capabilities that have erased all local and national business distinctions, or they can choose business as usual and accept certain death.
The Business of Getting Business is the critical survival guide for those that choose to dig in and fight."
– Anthony Noto, CEO, SoFi and former COO, Twitter
Get the book that explains it all, in a manner that is understanding to all, even technology neophytes. It's available on Amazon, a trusted source for consumers.

Think all REALTORS are alike?
Read what people are saying about working with Joe Manausa Real Estate! You can see thousands of real customer reviews reported on Google, Facebook and Zillow at this link: CLICK HERE FOR REAL ESTATE AGENT REVIEWS.