Reverse Mortgages Are Tempting To Seniors
Posted by Joe Manausa on Wednesday, November 5, 2008 at 9:34 AM
By Joe Manausa / November 5, 2008
1 Comment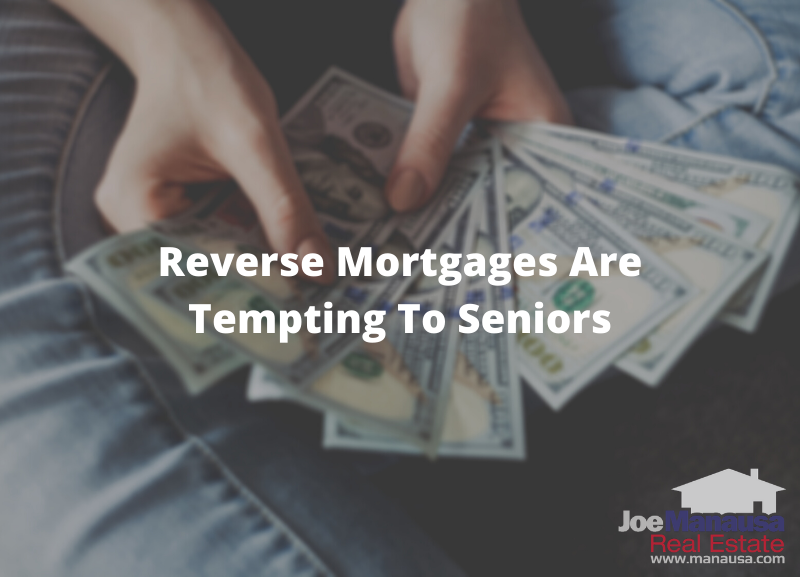 I was asked recently by a reader, via email, what my thoughts were on reverse mortgages. My initial response was that I did not have much experience with them and that I would need to know more information before I could give a valid response.
So I've done a little reading. It turns out that the reverse mortgage industry is undergoing quite a few changes these days. The purpose of this article is to clarify the benefits of a reverse mortgage, and contrast it with other options that are currently available to homeowners.
Reverse Mortgages Are For People Aged 62 And Older
The typical real estate mortgage is such that a homeowner borrows money and pledges the home as collateral to the lender in the form of a mortgage document. In this situation, the borrower pays a monthly payment to the mortgage holder for a period of time until the borrowed money is completely repaid.
A reverse mortgage works differently. It is a program designed for "Seniors" who are aged 62 years (or older). The borrower pledges the home as collateral for a loan, but does not make mortgage payments. Rather, the borrower either gets a lump sum of money, receives monthly payments of money, established a home equity line of credit, or a combination of the three. The money does not have to be repaid until the borrower either dies or decides to move.
Reverse Mortgage Limits Increased November 1, 2008
The reason that I received the email that initiated this article is that reverse mortgage programs in the past were limited to an amount of money that did not work for many people. But things have changed. Effective November 1, 2008, homeowners everywhere may borrow up to $417,000. Previously, the lending limits ranged from $200,160 in rural areas to $362,790 in the most expensive housing markets.
An Example Of How A Reverse Mortgage Can Help Seniors
Mr. and Mrs. Jones own a home in Tallahassee and wish to stay there for the foreseeable future. They are in their late 60's and have heard about reverse mortgages. Currently, their home is worth about $600,000 and they owe $200,000. They have income from their investments but would like to reduce their expenses.
Mr. and Mrs. Jones could do a reverse mortgage on their home for $417,000 (in most cases). The proceeds would repay their $200,000 balance and after closing costs would give them an additional $200,000 in the bank. Their home mortgage payment would be gone, and they would only have to pay for property taxes, insurance, and home maintenance. The $200,000 extra money could be invested into a safe investment giving them additional income, or it could be held as a reserve.
By doing the reverse mortgage, the Jones family will see their mortgage payment disappear and they will see an increase to either their reserves or their income. For most seniors, this change could be significant.
An IRA Hedge Loan Could Be An Alternative To A Reverse Mortgage
Another option many seniors have is to utilize an IRA as collateral for a Hedgeloan. By placing their stocks as guarantee for a HedgeLoan, they can get 85% or more of the value of their portfolio today, when they need it, which should be more than enough to cover their existing mortggage Best of all, they remain beneficial owner of the shares while they remain in lender custody. You can learn more about Hedgeloans to make an informed decision.
How To Decide Between A Hedge Loan And A Reverse Mortgage
This is much more simple than you may think. The key to finding the best solution in a financial situation it to get real-world quotes, in writing, from different lenders and then evaluate the different courses of action. So, if you are in a situation like the Joneses and wish to lower your monthly financial obligations, do the following:
Get a no-obligation quote for a reverse mortgage
Get a no-obligation quote for a Hedgeloan
Compare the two quotes and choose the one (or both) that works best for you. If you are going through this process, please comment or ask questions below. Hopefully, I can help you evaluate the best course of action for you and your family and everyone else can learn from your experience. You do not have to use real names in the comments if you do not wish for people to know who you are.
---
*Joe Manausa Real Estate is a brokerage company headquartered in Tallahassee, Florida. Its unique business model provides specialists to both home sellers and home buyers, and the results speak for themselves. JMRE has significantly more 5-star reviews on google than any other local competitor. Joe Manausa Real Estate is a leader in internet marketing and utilizes search engine optimization, email marketing, social media and data analytics to get their clients' home sold faster and for more money than any other Tallahassee brokerage firm. For more information, visit www.manausa.com or call us at (850) 366-8917.
Please Do Us A Small Favor
We work very hard to produce daily content for our long-time readers and first-time visitors. We provide this information for free, hoping to earn your respect and trust and the right to one-day help you when selling or buying a home. Can we get your help spreading the word about our blog?
If you like the content, would you please like it or share it using the Facebook button at the beginning of the post? This simple action will be greatly appreciated! THANK YOU!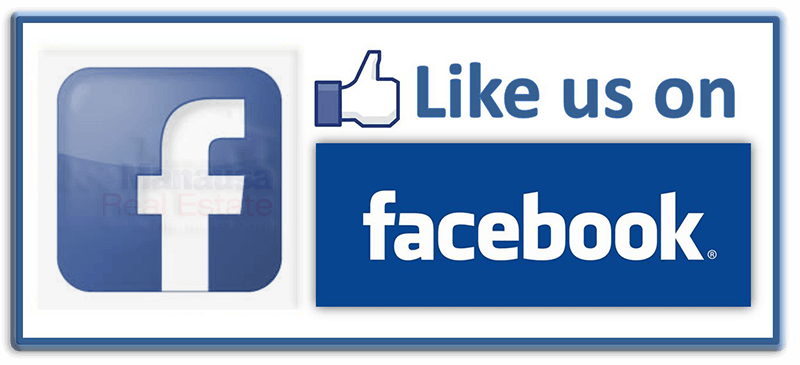 Also like us on Facebook at https://www.facebook.com/joemanausarealestate/
Your Local Expert In Tallahassee
When moving to, in, or from Tallahassee, you will fare better if you work with a local expert. We are here to help. If you have further questions on the Tallahassee real estate market, you can leave a comment below, give us a call at (850) 366-8917, or drop us a note and we'll give you the local information needed to ensure a successful, smooth transaction.
As a local born and raised in Tallahassee with a focus on customer service, I promise you'll find great success when working with Joe Manausa Real Estate, just as have our past customers. You can read thousands of their reviews reported on Google, Facebook and Zillow right here: Real Estate Agent Reviews Tallahassee.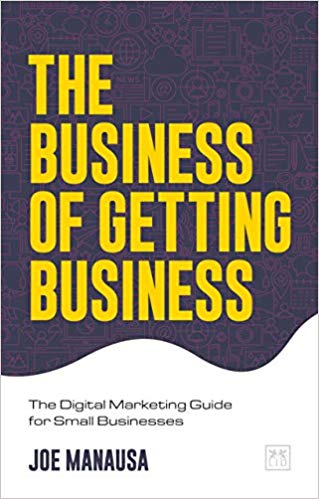 Have you heard about my new book "The Business of Getting Business?" It's a comprehensive guide for small businesses to help them make the move to digital. For those of us who want to survive and thrive in a world where large corporations are taking over, it is a must-read. It's also the perfect guide for how to sell a home in the digital age. You can find The Business Of Getting Business by clicking on any of the trusted retailers below.

Think all REALTORS are alike?
Read what people are saying about working with Joe Manausa Real Estate! You can see thousands of real customer reviews reported on Google, Facebook and Zillow at this link: CLICK HERE FOR REAL ESTATE AGENT REVIEWS.