Is It OK If I Leave My Buyers Alone In Your Listing?
Posted by Joe Manausa on Wednesday, March 9, 2016 at 5:22 AM
By Joe Manausa / March 9, 2016
1 Comment
This past weekend I received a call from a real estate agent licensed with another company. It went like this:
"Hey Joe, can I leave my buyers in your listing (unattended), they want to take some measurements."
Me: "Absolutely Not!"
End of call.
In 25 years selling homes in the Tallahassee real estate market, I have never had an agent ask me this question.
I just can't imagine his broker knows he's running around leaving people unattended in other people's homes.
Homeowners who hire us to market and sell their homes expect us to keep their homes secure and their property safe, and that is why we put special lockboxes on our listings.
Realtors who have a key to these lockboxes sign an agreement stating they will NOT allow people access to the home without them accompanying any and all visitors.
The Many Roles Of Your Listing Agent
Some real estate listing agents might have been conflicted receiving this call.
On the one hand, I've signed an agreement saying that I will not leave unattended people in the home. Additionally, I have a professional obligation to safeguard the security of their home and their possessions.
On the other hand, they hired me to sell the home. Perhaps letting complete strangers hang out in the home for a few hours all by themselves might produce a sale. Hmmmm.
By George, I think I'll stick with taking care of the sellers and their property. If the home is a good value, they or other buyers will bring in an offer (we actually received an offer on the home less than 24 hours after the call).
I wonder how many times this same real estate agent has asked this of other listing agents and whether or not he has ever received approval?
Choose Your Realtor Wisely
You have to believe that this agent is willing to leave people unattended in homes. I know for a fact that he has taken listings in the past, so I suspect he was willing to let buyers hang out in his listings while he went out and did other things.
This is something we will not allow at Joe Manausa Real Estate.
We take our role as your Realtor, as your home selling company seriously, and we understand you expect us to do our part in keeping your property safe and secure.
Your Local Expert In Tallahassee
When moving to, in, or from Tallahassee, you will fare better if you work with a local expert. We are here to help. If you have further questions on the Tallahassee real estate market, you can leave a comment below, give us a call at (850) 366-8917, or drop us a note and we'll give you the local information needed to ensure a successful, smooth transaction.
As a local born and raised in Tallahassee with a focus on customer service, I promise you'll find great success when working with Joe Manausa Real Estate, just as have our past customers. You can read thousands of their reviews reported on Google, Facebook and Zillow right here: Real Estate Agent Reviews Tallahassee.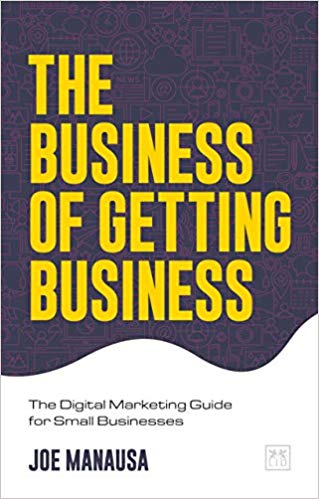 Have you heard about my new book "The Business of Getting Business?" It's a comprehensive guide for small businesses to help them make the move to digital. For those of us who want to survive and thrive in a world where large corporations are taking over, it is a must-read. It's also the perfect guide for how to sell a home in the digital age. You can find The Business Of Getting Business from each of the trusted retailers below.

Think all REALTORS are alike?
Read what people are saying about working with Joe Manausa Real Estate! You can see thousands of real customer reviews reported on Google, Facebook and Zillow at this link: CLICK HERE FOR REAL ESTATE AGENT REVIEWS.