Indian Head Acres And Lehigh Real Estate Report October 2015
Posted by Joe Manausa on Friday, October 16, 2015 at 8:38 AM
By Joe Manausa / October 16, 2015
Comment
If you are looking for a place to live with a really cool street name, consider Indian Head Acres right in the middle of town. Taking a drive through this well established neighborhood will expose you to names like "Chowkeebin Nene," "Kolopakin Nene," "Ohbah Nene," and so many more. Nene is the Seminole Indian word for "trail," and there are plenty of great sounding trails in Indian Head Acres.
You will find Indian Head Acres and it's adjacent neighbor to the south Lehigh just south of Apalachee Parkway and to the east of Magnolia Drive. These homes were built from the 1940s to recent times, so you have to go look at them to see how recently they've been renovated. We just listed a home in Indian Head Acres that is a great value with many new upgrades and improvements.
Recent buyers have told us they love these two neighborhoods due to their proximity to shopping, nightlife, Starbucks and the new Cascades Park Amphitheater. You hardly need a car if you choose to live in Lehigh or Indian Head Acres.
The following report shows graphs for average home prices, home values, and home sizes in Indian Head Acres and Lehigh, as well as all current listings in the Tallahassee MLS and all closed home sales in Indian Head Acres and Lehigh going back to 1991.

For each of the three real estate graphs found in this report, you will find the number of closed home sales for each year (red columns, measured on the left vertical axis), and an important real estate statistic shown in blue (measured on the right vertical axis.

It is important to note that the narrative contained below is for sales through December for all previous years, but through the 2nd week of October in 2015. The graphs and the closed sales table will be continuously updated into the future (meaning bookmark this page if you always want to know the current status of homes in Indian Head Acres and Lehigh).
Indian Head Acres and Lehigh Home Prices
Average home prices in Indian Head Acres and Lehigh have risen 3% thus far in 2015, as the closings recorded in the previous three months have been at higher prices than what was recorded in the first half of the year. Currently, average home prices are down just under 20% from the peak of the market in 2007. I expect Lehigh and Indian Head Acres average home prices to continue to rise as fewer distressed properties remain to be purchased.
Home sales activity has fallen off this year, which is not so surprising after last year's strong recovery. The past three months has seen the pace of sales resume to frantic and you should expect the 13 homes for sale in these neighborhoods to remain in high demand.
Indian Head Acres and Lehigh Home Values
Average home values in Indian Head Acres have strengthened in the past few months, with 2015 values down about 1% after two years good years of growth.
Through mid October, the average value of a home sold in Indian Head Acres has been $97 per square foot. This is up 18% since the market bottom reached in 2012, and up 9% since our last report only 3 months ago. This is a sign that the distressed properties are leaving and home values are recovering fast. The day of rock-bottom low values is over, you will be lucky to get a home in nice condition below $100 per square foot in the future.
Keep Up With New Trends In Tallahassee!
Get The Tallahassee Real Estate Newsletter
Don't be the one that doesn't know what's going on when you sell a home or buy a home in Tallahassee.
Other buyers, sellers, lenders, and real estate agents have this critical information, and now you can too!
Get immediate access to our most recent newsletter.
Let more than 30 years of experience work for you with charts, graphs, and analysis of the Tallahassee housing market.
Indian Head Acres and Lehigh Home Sizes
The average home size sold in Indian Head Acres typically falls in a range of 1,300 to over 1,500 square feet, and the past two years, home buyers have been selecting homes at the very top of this range.
The 21 home sales thus far in 2015 have averaged 1,545 square feet.
Homes For Sale In Indian Head Acres and Lehigh
The following map and list of homes are the most recent listings in Indian Head Acres & Lehigh. We update this list of homes every 15 minutes, so you can be assured that this page will always bring you the most up-to-date listings and sales that can be found for Indian Head Acres & Lehigh (bookmark this page if this is a neighborhood that you want to track).
Indian Head Acres Idx
Under Contract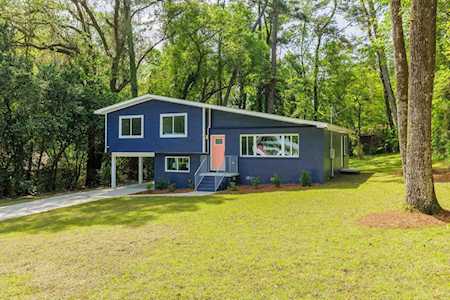 1407 Wekewa Nene
Tallahassee, FL 32301
Indian Head Acres/ Brentwood
Under Contract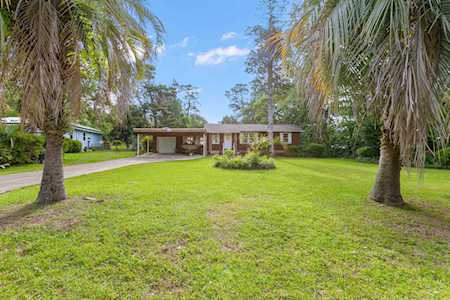 1521 Chowkeebin Nene
Tallahassee, FL 32301
Under Contract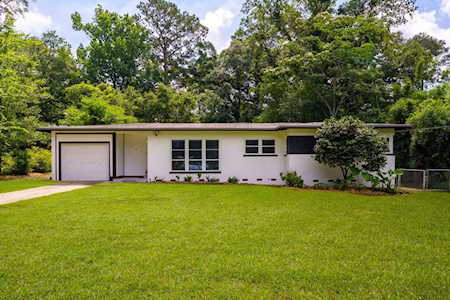 2023 Chowkeebin Nene
Tallahassee, FL 32301
Indian Head Acres and Lehigh Home Sales
The following list contains more than 900 home sales in Indian Head Acres and Lehigh going back to 1991.
[table id=40/]
I hope you enjoyed our October 2015 update on home sales in Indian Head Acres and Lehigh, please feel free to drop me a note if you have questions not covered in this report.