Here's How To Hide Your Identity Online For Free
Posted by Joe Manausa on Tuesday, July 3, 2018 at 5:40 AM
By Joe Manausa / July 3, 2018
Comment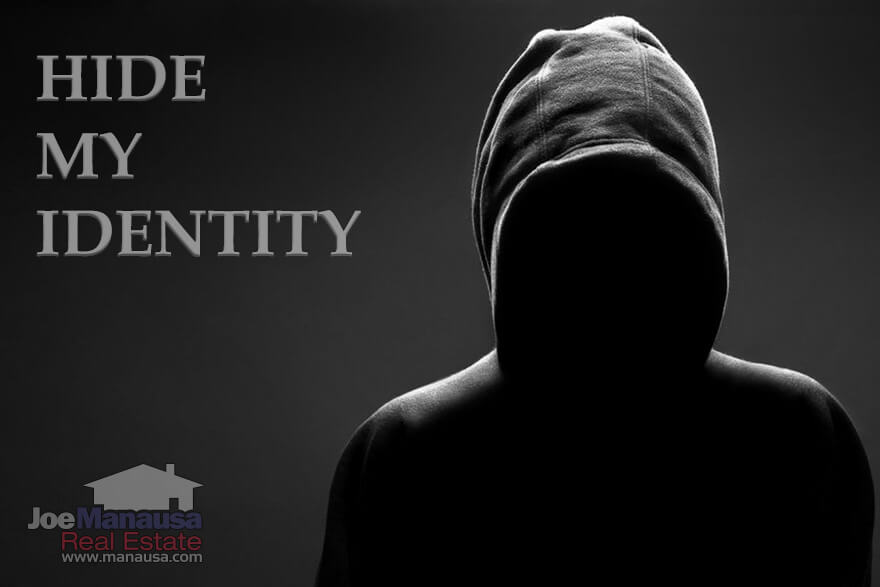 With internet safety standards being enhanced on most websites, you will find yourself needing to register your identity more often now than you have in the past.
Often times, I really don't feel like giving out my personal information, so I have come up with a solution that works for me as well as for the owner of the website that I want to use.
Here's how I hide my identity online (for FREE) on websites that require registration of email address and phone number for me to use them.
Why You Must Register To Use The Best Websites
Most websites do not require registration, but ones that have the best information (like what you are seeking) often times want your name and contact information so that they can establish a relationship with you.
Furthermore, with all the problems users and website owners are having with online security, a simple registration makes it tougher (less easy) for the bad folks to cause harm on a site.
So what do website owners do to solve both of these issues? They require you to register to get the best information that you want to know.
So What Do Most People Do?
What most people do at this point is either register as requested or go away and look for another site that will give them the information without requiring registration.
In the real estate industry, users who "go away" will end up on sites that have old, false, or misleading information. So sure, they get to "look at luxury homes for sale in Tallahassee," but many of those homes are no longer on the market (or maybe aren't even in Tallahassee).
And you can get tips and advice for selling a home or buying a home on hundreds of thousands of websites, but most of the articles are written by ignorant writers who simply serve to trick search engines and drive traffic to those sites.
Real consumers want to know the best tips and processes to follow before they buy or sell something. They are seeking valid advice, not the opinion of a writer who does not operate in the industry.
It's a fact that most writers on the internet (are merely writers on the internet), they are not proven experts in a specific profession. The content they provide is shallow and will not assist you in the decision that you seek to make. Ultimately, if you "want the goods," you need to get on the sites that make you register.

Speak To An Expert!
Joe has created a process that was designed to save you money on the purchase of a new home.
His past customers speak volumes (you will see Joe's buyer reviews after you submit the form) on why you should have Joe be your buyer's agent.
Talk to us today about helping you negotiate a better deal, with better terms, when buying your new home. You'll be glad you did!

The "Fine Print"
As I show you this answer, let me qualify it by saying it is free, it is fair, it is not blackhat, so that means it will solve your problem.
But it does not truly hide your identity if you are visiting a malicious site. It will not cloak your identity from sites that will use your ip address in an illegal manner, so do not think of this as a solution if you want to visit nefarious websites.
This solution is for when you want to educate yourself while starting the shopping process for a commodity or service, but you are not yet ready to let a provider know who you are. OK?
How I Hide My Identity Online For Free
I have created a FREE, fake identity on Google. It contains my fictitious name, the email address matches the name (for example, if you set up a name like Joe Anderson, make the email address [email protected]) and it will appear very genuine. Furthermore, you could give it a fake phone number with your local area code (not required). You will want to set this account up so you can monitor its email, but what I do is just have the email forwarded to my primary address. If I end up getting to much unwanted email, I can just cancel the account and create a new one. No need to cancel my real email address!
The reason you want to do this is because there are many benefits for you. First of all, you don't have to get upset when asked to register each time a site hits you with that pop-up window. Merely fill it out with your alter-ego and move on. No matter how many sites hit you with a registration, you are ready to go.
Often times, the emails you receive after registering on a quality website lead you to more information that will help your preparation. The website is communicating with "Joe Anderson" and its owners are happy.
You are getting the information you want and need and you are happy. You have hidden your identity, no harm, no foul. It puts you in control of the consumer-website relationship, and everybody is happy.
Take a few minutes today to set up your Joe Anderson and you'll no longer get frustrated by the best real estate websites (and others) that require you to register to get quality information from them.
If you have any questions or feedback on this article, please give us a call at (850) 366-8917 or drop us a note and we'll be in touch right away.
Thinking about selling or shopping homes for sale in Tallahassee? Here's what people are saying about working with Joe Manausa Real Estate, you can see hundreds of real customer reviews reported on Google, Facebook and Zillow right here: http://www.manausa.com/testimonials.