How To Ensure That You Successfully Sell Your Home As A FSBO
Posted by Joe Manausa on Wednesday, September 10, 2014 at 8:08 AM
By Joe Manausa / September 10, 2014
Comment
If you have been thinking about selling your home without a Realtor (selling FSBO ... For Sale By Owner), you should know that you can do it.
The key is to do the things that a top real estate agent would do for you, so that you can reproduce the results you would achieve with a Realtor, while saving on the fee that you would have to pay.
But there is a serious mistake made by the majority of FSBOs right out of the gate that all but guarantees that they will fail. Please, avoid this mistake.
The Big FSBO Mistake
The image on the right is a screen capture that I took last night from Zillow.
They have a feature called "Make Me Move," where a property owner identifies the price at which they would be willing to sell their home. It's a great idea if used correctly ... but ZERO out of the THIRTY FIVE listings that I examined on Zillow had a chance to sell. Why? Take a close look at the image.
The first price listed is what the seller wants, the highlighted price is the estimate of value provided by Zillow. This "Zillow Zestimate" is not typically accurate, but can you tell something that is common among all 8 properties shown?
They are all asking more than Zillow says the property is worth. Do you really think this is going to bring buyers to your door? It's basically making this statement for you ... "My house is worth $189,000, but if you pay me $210,000, I'll let you have it!"
Seriously? It's no wonder most people fail to sell their home without a real estate listing agent.
Local Estimate Of Value
Did you know that you can get a more local estimate of value (with no strings attached) by using our property valuation tool?
That's right, computers are great, but they are not filled with the information needed to provide an accurate home valuation.
They do not know whether or not you've made improvements. They don't know how old your roof is, how old your heating and cooling system is, and whether or not your house is in top condition. But we do!
One thing you need to understand right up front is that the only differences between you and a real estate professional or another "For Sale By Owner" are knowledge and experience. Experience is tough to gain but knowledge is available here.
I talk to people regularly that sell on their own. It's hard work, involves a lot of time, some expenses, and requires a sound plan. This book will help you develop a winning plan and empower you to collect all of the equity in your home. Just tell us where to send it!
Why We Provide A Free Home Valuation
You might wonder "what's in it for us" to provide a free valuation of your home.
It's simple. We know the majority of people do not have the time or resources to successfully market their home for sale, so when they hire an agent, we want to have earned the right to interview for the job of selling their home. We offer a free, no strings attached, property valuation to anybody who asks.
For those that do the work, they will sell their home. We hope they will speak highly of our willingness to help, even though they were able to sell without us. For those that do not have the time, I think they will be impressed with our knowledge, professionalism, and accuracy at determining their home's value.
How To Sell Your Home As A FSBO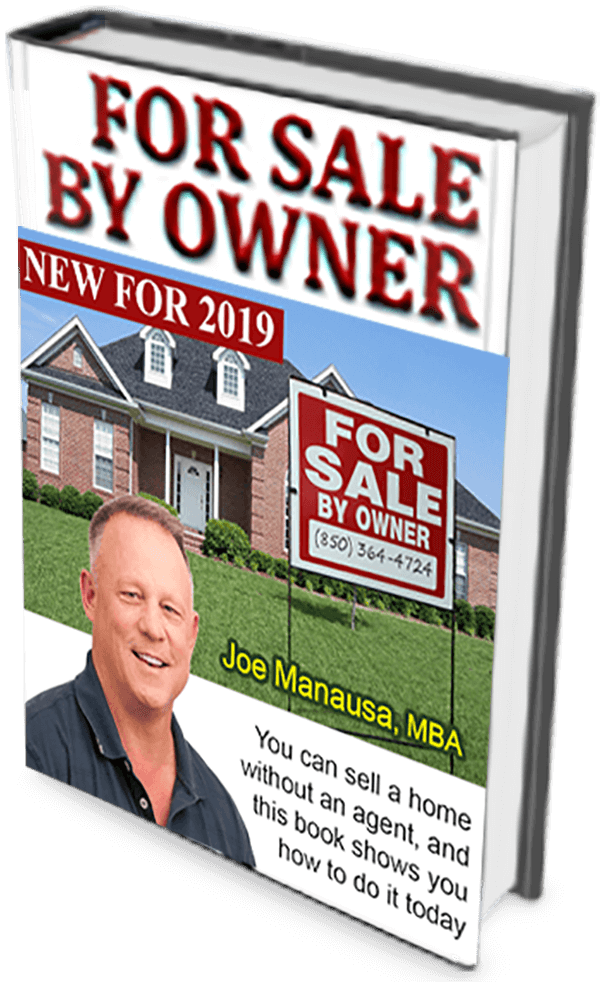 We not only provide a free market valuation for your home, but we also provide a free (no strings attached) book on how to sell your home without a real estate agent. Again, we feel that you will value the information, and if you cannot use it, you will give us an opportunity to interview for the job of selling your home.
You can download the e-book and receive it immediately by clicking on the image on the left.
We truly wish you the best of luck selling your home, and please don't hesitate to request a free home valuation. It will get you started on the right foot.
Subscribe to Joe's Blog
Join 1000's of other subscribers that receive updates each day that we publish a new article. Filled with homes for sale, neighborhood analyses, and all the information home sellers and buyers need to make an informed decision. Just tell us who you are and where you'd like us to send new updates.