Spinning The Existing-Home Sales Report
Posted by Joe Manausa on Wednesday, August 25, 2010 at 11:38 AM
By Joe Manausa / August 25, 2010
Comment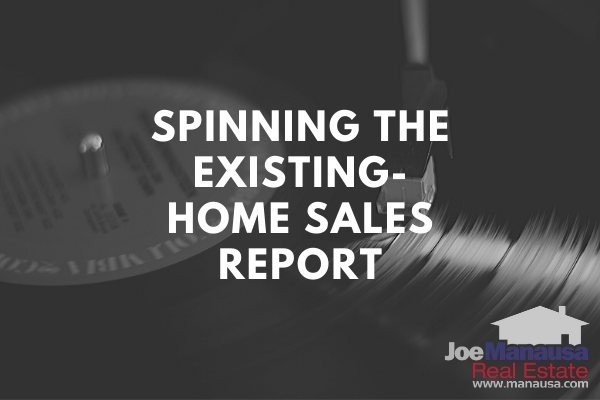 I just love the 25th of the month. I wake up every 25th of the month, grab a cup of coffee, then look to see what the National Association Of REALTORS® has to report on existing-home sales across the US housing markets.
Lately, meaning over the past few years, it has been an interesting game of "spin the numbers." How can we make bad news look as good as possible. The Existing-Home Sales Report has again been spun by NAR for July, but the stock market wasn't buying it. The US housing market is in grave danger.
July Existing-Home Sales Fall
Even the title of their article is a spin on reality, as NAR reports "July Existing-Home Sales Fall as Expect but Price Rise." Fortunately, we knew this was coming and you can even see that back at the end of March of 2010 we were warning "Don't Be Fooled With The Changes Coming!" It was the theme of our early April real estate newsletter and we knew what and how the spin doctors at NAR were going to mislead us.
We will also go ahead and put our readers on notice that existing-home sales will fall in August and September, as we measure the pending home sales (see graph right) on a daily basis. While this information is from Tallahassee, national reports appear to be very similar. That means our readership will not be surprised on the 25th of September and the 25th of October when Dr. Yun tells us that existing home sales continue to fall.
Side note: Have you noticed these at the end of each article in the Tallahassee Real Estate Blog? These are quick-share buttons so that you can help us "spread the word" through the social networks. If you belong to any of these, and if you think the article that we have written is valid, please share the article! The one at the right allows you to email it to your friends.
Today, I thought I would take a different approach to interpreting the existing-home sales report. In the table below, I will highlight key points and compare our interpretation of the market situation with the spin provided by NAR.
Interpreting The Spin
| Topic | Reality | NAR Spin |
| --- | --- | --- |
| The title of the report often shows the intent of the article. For example, the topic of this blog suggests that I will address "spinning" a housing report. | Everybody knew that the end of the homebuyer tax credit would also mean the end of a nice surge of existing-home sales that we experienced over the past year. | NAR had to find a positive (which we understand, as NAR is the lobby of those of us who earn our living selling homes). Unfortunately, this is a well rehearsed lie when they report in the title "Prices Rise." There is a distinct difference between average home prices (what buyers are buying) and real estate appreciation (movement in the values of homes). The fact is, values continue to fall, but NAR's title covertly states "but Prices Rise." True, but misleading... |
| The immediate future of housing prices | Simple supply and demand dynamics require home values to continue to fall until supply and demand imbalances even out. | Lawrence Yun, Head Of Spin for NAR, reports "given that home values are back in line relative to income, and from very low new-home construction, there is not likely to be any measurable change in home prices going forward." |
| The near future of housing prices | Currently, there is more than double the amount of homes on the market for supply and demand to be in balance. Unfortunately, we know that a slew of distressed properties will be entering the market over the next three years. | Just as we stated above, Dr. Yun (yes, he has a PhD.) informs us that "there is not likely to be any measurable change in home prices going forward." |
| Buyers versus consumers | 49% of buyers paid cash or were investors in July. Of these, investors accounted for 19% of all home purchases in July. Unfortunately, investors have no impact on long-term supply and demand, as the rental market and sales market must work side-by-side. The only cure for the glut of homes for sale is for consumers to move into them, whether through purchase or through rent. | The Existing-Home Sales Report is assembled by a highly educated group of people, and Dr. Yun is well capable of producing the same findings as we are seeing in the market. Reporting heavily on what has sold, and ignoring what is happening on the supply side, must be seen as a way to "pushing" the market through omission. Unfortunately, this means that home sellers who follow these reports will lose more money as they "wait until later" to sell their homes. |
| Now is the time to buy, but who can? | Besides the fact that many years worth of supply of homes exist both on the market and in the real estate shadow inventory, just as large looms the problem that many potential buyers no longer have equity in their current homes and therefore they cannot buy. | Not to be out-done by Dr. Yun, NAR President Golder states ""Mortgage interest rates are at record lows, home prices have firmed and there is good selection of property in most areas, so buyers with good jobs and favorable credit ratings find themselves in a fortunate position." Rates are low, but if our buyers cannot first sell their homes, how will they take advantage of the low rates? Also, Golder claims that prices have firmed ... I wonder what she will be saying in October? |
| Present First Time Buyers were taken from our market during the stimulus period | The tax credit did a good job of dragging first time homebuyers into the market who otherwise would not have purchased for many more months or years. Unfortunately, we are now in the future ... those "many more months or years" are upon us and we do not have those first time homebuyers. We must rely on the move-up, move-over, and move-down buyers, most of which are hand cuffed with no equity (or negative equity) in their existing homes and thus cannot sell and that is why they are not buying. | NAR failes to address this issue in this report, yet has no problem stating "home prices have firmed" by Golder and "there is not likely to be any measurable change in home prices going forward" from Yun.Based upon "mum is the word" on the reality of real estate depreciation, we see these two having to get better and better at the spin game over the six months. |
| Average Price Rising versus Home Values Falling | The average sales price of homes selling indicates what buyers are buying. With low interest rates, buyers can afford more house for their monthly payment.Home values in relation to past home values are shown as appreciation or depreciation. If a home today sells for less than it did in the past, we refer to this as depreciation. Homes are depreciating in most US housing markets. | NAR uses these two terms interchangably to confuse both REALTORS® and consumers alike. It must be their belief that spinning reports can overcome the problems that exist in the over-supplied housing market.I suspect this technique can work in the short-run, but the long-run correction will only be that much more painful. |
The real answer to the housing market imbalance is consumption. We need the population to grow, or we need to destroy inventory. Investor purchases are only a trade of who owns the property, we need consumers (people who will occupy the home). Thus, if your local population is rising, your solution is underway. If it is not, then your problem is not being addressed.
Home sellers need to understand that many REALTORS get their understanding of the market from these NAR reports, so we have carried this poor housing market forward through a major spin campaign. But be advised, values are dropping, and if you wait to sell your home, you will get less when it finally sells.
I am still very bullish on long-term real estate values. All of the components of cost are or will be going up in price. The short-term requires a correction, so values will remain below cost in many markets for many, many years. In Tallahassee, we suspect that the correction time frame is 7 to 10 years.
Please Do Us A Small Favor
We work very hard to produce daily content for our long-time readers and first-time visitors. We provide this information for free, hoping to earn your respect and trust and the right to one-day help you when selling or buying a home. Can we get your help spreading the word about our blog?
If you like the content, would you please like it or share it using the Facebook button at the beginning of the post? This simple action will be greatly appreciated! THANK YOU!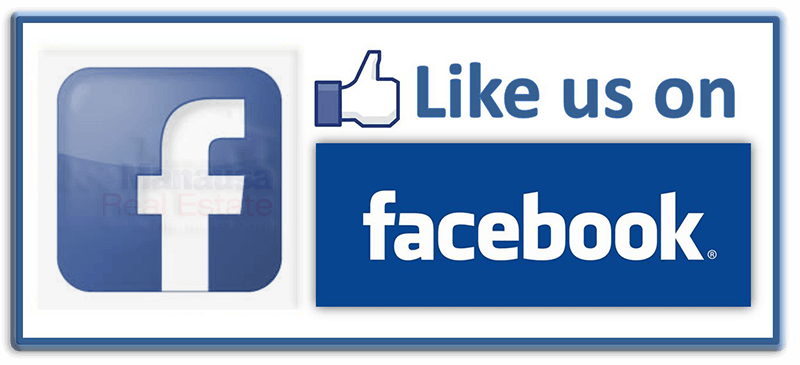 Also like us on Facebook at https://www.facebook.com/joemanausarealestate/
Joe Wrote The Book On How To Sell A Home Today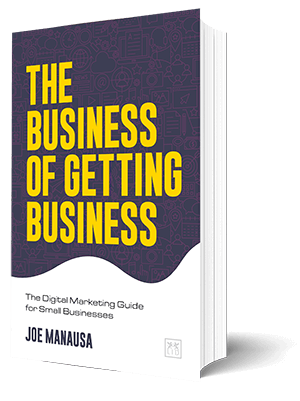 "Location, location, location' is no longer a competitive advantage. Digital marketing and going direct to consumer have made all geographical boundaries obsolete. The Business of Getting Business is a must-read modern-day survival guide for any local business to get to the next decade. Local businesses are on death ground.
They can either take a stand and re-invent themselves by embracing the digital frontier and have a chance to survive the overwhelming odds of digital direct-to-consumer capabilities that have erased all local and national business distinctions, or they can choose business as usual and accept certain death.
The Business of Getting Business is the critical survival guide for those that choose to dig in and fight."
– Anthony Noto, CEO, SoFi and former COO, Twitter
Get the book that explains it all, in a manner that is understanding to all, even technology neophytes. It's available on Amazon, a trusted source for consumers.

Think all REALTORS are alike?
Read what people are saying about working with Joe Manausa Real Estate! You can see thousands of real customer reviews reported on Google, Facebook and Zillow at this link: CLICK HERE FOR REAL ESTATE AGENT REVIEWS.