Virtual Tours Help Sell Homes
Posted by Joe Manausa on Monday, June 14, 2010 at 11:19 AM
By Joe Manausa / June 14, 2010
Comment
This morning, as I was looking at our traffic source reports for the Tallahassee Real Estate Web Site, I saw that a recent visitor found us through a Google Search. We get a lot of visitors from the search engines because of our thousands of pages of original real estate content (which of course is a major part of our marketing strategy at Joe Manausa Real Estate). This morning, one inquisitive reader had the following question:
do virtual tours really help sell listings?
Immediately, I thought this would make a great topic for this morning's blog post. Hopefully, the new reader will stick around long enough to find his answer here. Google sent the reader to our site because of our article on Do Pictures Really Help Sell A Home? I suspect that information will be good, but it does not really answer the reader's question.
Virtual Tours Help Sell Homes
The short answer to our reader's question is yes, virtual tours really do help sell listings. Pictures and virtual tours attract more attention than homes marketed with no visual enhancements. One key element in selling a home today is exposure, and the more people looking at a property the better.
Targeted Exposure Is Key To Selling Homes On The Internet
But raw exposure alone will not sell a home. If I get a million people in China to look at a home in Tallahassee, it most likely will not sell. The key to making the virtual tour count is to ensure that the home gets targeted exposure, meaning that the people looking at the home are likely prospects to buy it.
There are marketing techniques that real estate companies should employ with virtual tours and a Tallahassee Real Estate Property Search Tool to ensure that a large percentage of the viewers are interested in homes in the specific market area. These techniques are even more important than the virtual tour itself.
Driving Traffic To Virtual Tours Separates Top Real Estate Professionals
When a home owner interviews real estate agents for the job of selling their home, their top priority question should be "What do you do to gather home buyer traffic on the internet?" Anybody who reads the reports from the National Association of REALTORS® can tell you that 94% of home buyers used the internet last year in their search for their home, so you would think that finding buyers through the internet would be the top focus of every real estate firm.
The following real estate graph shows the results of a successful home sale which properly utilized a virtual tour. Our average tour is viewed 375 times (meaning 375 home buyers see a "movie" for each of our homes for sale in Tallahassee), and you can see that traffic to the tour came from 13 different sources on the web.
When you look at the graph above, you can see that the Tallahassee Real Estate Web Site is drives the third-largest amount of traffic to our virtual tours, and there are two other sources that we work that drive even more traffic. The key to properly marketing a property for sale is to understand where these real home buyers are browsing and to bring them to the virtual tour of the home(s) that meets their specific needs.
Selecting the right real estate company in your area can be difficult. A salesperson can be very convincing about how good their web sites look and just how great the pictures and virtual tours will be. Unfortunately, if nobody ever gets to see these products, they will not be effective at getting the home sold. After all, nearly 60% of the homes that were listed over the past year failed to sell, and many of them had virtual tours!
A home sellers quest to hire a great real estate company should begin on the internet. Conduct multiple different searches and see what companies continually dominate the search results. A great way to determine the best company for the job is to check out a company's SERP (Search Engine Results Page) using a free tool (such as SERPRANK).
Another way to check is to do the actual searching yourself. For example, if you have a home to sell in Tallahassee, you could go to Google and conduct the following searches (you can replace "Tallahassee" with your own market area).
So I hope this post answers the question about the importance of virtual tours. The virtual tour is how most home buyers visit open houses these days. Instead of driving around Tallahassee neighborhoods, they are browsing around neighborhoods on their computers. A virtual tour needs to be accessible 24 hours a day, 7 days a week to optimize exposure to buyers in the home's market area. Do you need help in selling your home anywhere in the world? Just drop us a note and we will help you out!
Joe Wrote The Book On How To Sell A Home Today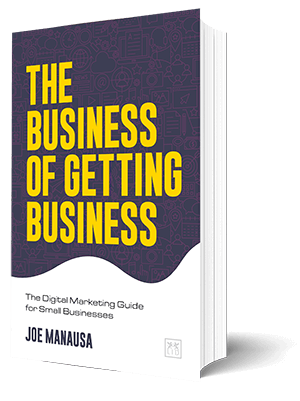 WARNING: The Internet & digital marketing systems have changed the way sellers need to market a home for sale. It's not about getting a home sold anymore, it's about getting a home sold and netting the most money from the sale.
To do this, a seller needs to hit the digital market hard in a coordinated effort that alerts ready-buyers (all at the same time) to ensure buyers understand they are competing for the right to buy the home.
While it only takes ONE buyer to sell a home, it takes MULTIPLE BUYERS for the seller to bid the property up to its highest value in today's market. You see our full explanation about how to sell a house here, or you can buy the book and really get into the nuts and bolts of selling a home in the digital age.
Get the book that explains it all, in a manner that is understanding to all, even technology neophytes. It's available on Amazon, a trusted source for consumers.