Why Veterans Day Is Celebrated On November 11th
Posted by Joe Manausa on Monday, November 11, 2019 at 5:50 AM
By Joe Manausa / November 11, 2019
Comment
Happy Veterans Day to all Veterans both here in Tallahassee and around the world as well.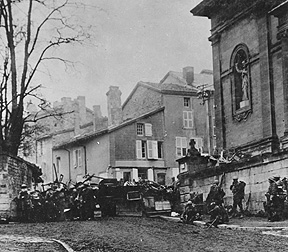 Did you know that the reason that we typically celebrate Veterans Day on November 11th is that it is the anniversary of the end of World War I? Of course, if the 11th is a Sunday, then it is celebrated on the following Monday. I also understand that if Veterans Day falls on a Saturday, then it is either celebrated on Saturday or Friday beforehand.
Regardless of the day held for celebration, it's a great time to thank a veteran for their service to our Country.

Speak To An Expert!
The average agent in Tallahassee sells 6 homes per year.
Joe and his team (led by military Veterans) are on track to sell 600 homes this year.
Don't you want that kind of dedicated commitment working for you?
JMRE Is A Veteran-Owned Company
At Joe Manausa Real Estate, we are very proud of our veteran-owned company. In fact, we have quite a few veterans who work for us and we are grateful for all of their service.
The following members of our company are proud veterans (sorted by chronologically from first to serve):
Jay Novak - US Army Veteran
Jay is our Senior Veteran. He began his service in 1962 at Ft. Jackson, SC and was then to Korea in order to work in the field of personnel and finance and to serve in the role of payroll officer.
Jay returned home to the states and was honorably discharged at Ft. Dix, NJ in early 1965.
Ron Rice - US Army Veteran
Ron joined the Army in 1981 and attained the rank of PFC while going to the US Army Prep School. He entered West Point in 1982 and graduated in 1986 as a Field Artillery Officer. He then stayed at West Point as a Graduate Assistant Football Coach, then attended various Field Artillery Schools at Ft. Sill. He was then assigned to the 197th Infantry Brigade at Ft. Benning. He was assigned the 24th Infantry Division during combat operations in Iraq during Desert Storm in 1990 and 1991. He was promoted to the rank of Captain while in Iraq.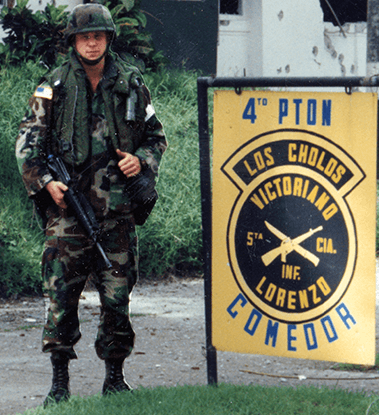 Joe Manausa - US Army Veteran
Joe began his service in 1983 with an appointment to West Point, where he majored in Computer Science and played on the football team.
Upon graduation, he completed the Infantry Officers Basic Course, the Infantry Mortar Leader Course, Airborne and Ranger Schools, and then served in Operation Just Cause in the Republic of Panama in 1989.
Kevin Milligan - US Navy Veteran (and current Reservist)
After graduation from the United States Naval Academy in 2001, Kevin attended naval flight training in Pensacola, FL where he was designated a naval aviator.
Kevin'ss 21 years of service have included five overseas deployments, including two to Afghanistan in support of Operation ENDURING FREEDOM and Operation FREEDOMS SENTINEL. Kevin continues to serve as a Commander in the US Navy Reserve.
Andy Elliott - US Navy Veteran (and current Reservist)
Andy is a 2005 Naval Academy graduate. Upon completing flight training, he served as a mission commander and flight instructor with VP-4 in the mighty P-3C Orion with counter-drug operations in El Salvador, in the Middle East with Operation Iraqi Freedom, and also counter-piracy operations. From there he returned to the cradle of Naval Aviation and served as a primary flight instructor with VT-2 training multi-service and international students in the T-6 Texan. He ended his active duty career aboard CVN-72 USS Abraham Lincoln during the nuclear refueling as the carrier's Command Security Manager and trained as a Tactical Action Officer.
Marcus Edenfield - US Marine Corps Reserve Veteran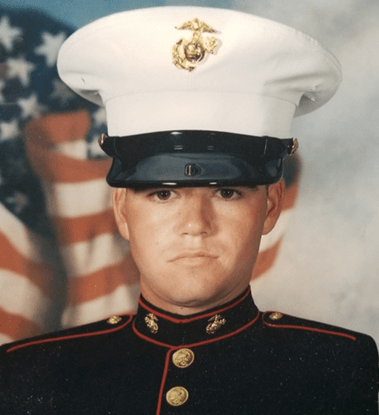 Following his sophomore year at Florida State University, Marcus chose to enlist in the United States Marine Corps Reserve where he continued to serve for 8 years.
During his commitment to the Marine Corps, he was assigned to Detachment 2, Supply Company, Combat Logistics Battalion 453 in Albany, GA.
Marcus spent a year on active duty at Camp Lejeune in Jacksonville, NC during Operation Iraqi Freedom.
James Capps - US Navy Veteran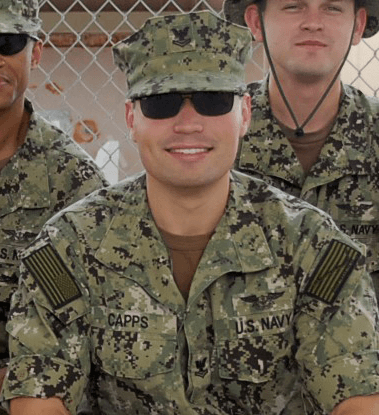 James served 8 years Active Duty with the US Navy in aviation maintenance. He deployed 3 times with VP-26 conducting operations in support of Patrol and Reconnaissance Wing 11, Task Force 72, Task Force 57, Fourth Fleet, Fifth Fleet, Sixth Fleet, and Seventh Fleet providing theater security, anti-submarine warfare, surface warfare, counter-drug, anti-piracy, and intelligence, surveillance, and reconnaissance. He was also involved with combat missions in support of Operation New Dawn and Operation Enduring Freedom with the Carrier Strike Group. James was then stationed in Japan at AIMD Atsugi for 3 years, where his daughter was born, supporting USS Ronald Reagan (CVN-76) and USS George H.W. Bush (CVN-77).
Thank You To Our Veterans
We thank all those who have served our Country. If you are a Veteran seeking employment or would like to sell or buy a home, give us a call at (850) 366-8917 or drop us a note and we'll set up a time to speak with you about your needs.
As a local born and raised in Tallahassee with a focus on customer service, I promise you'll find great success when working with Joe Manausa Real Estate, just as have our past customers. You can read thousands of their reviews reported on Google, Facebook and Zillow right here: Real Estate Agent Reviews Tallahassee.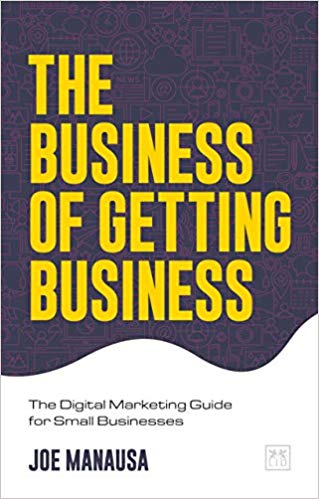 Have you heard about my new book "The Business of Getting Business?" It's a comprehensive guide for small businesses to help them make the move to digital. For those of us who want to survive and thrive in a world where large corporations are taking over, it is a must-read.
You can find it on Amazon (It will be published in Feb 2020, reserve your copy today at a pre-published rate).
Real Estate Market Information Can Be Overwhelming
That's why Joe breaks the data down into easy-to-understand concepts. Whether you're buying, selling, investing or just interested in the market, sign up for Joe's blog to get the latest Tallahassee real estate updates, straight to your inbox.