Need More Space? These 8 Large Homes Have Much To Offer
Posted by Joe Manausa on Friday, November 8, 2019 at 5:30 AM
By Joe Manausa / November 8, 2019
Comment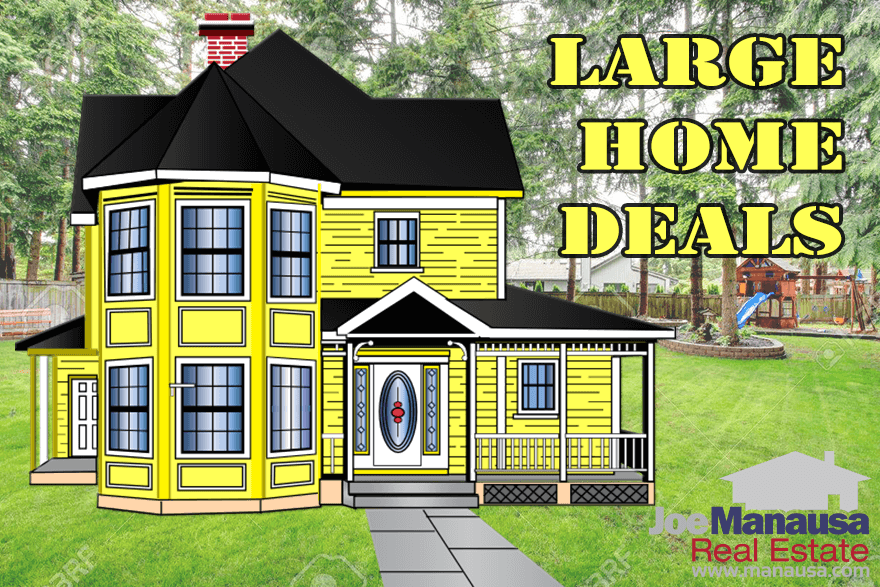 If a family needs space and doesn't want to spend over half a million dollars for a home, then the options are somewhat limited. This type of buyer needs to develop and eye for value, and we'll show you how in today's post.
It is not unusual to see homes priced under $500,000 only offer 3 bedrooms and less than 2,000 square feet of living space. But with the space-loving family in mind, I've found 8 large homes for sale that have at least five bedrooms, at least four bathrooms, and all are larger than 3,000 square feet (for less than $400K!).
Large 5 BR/ 4 BA Homes For Sale
The following real estate listings in Tallahassee have at least 5 bedrooms, 4 baths, 3,000 square feet of living space, and are all priced at or below $400,000. This list is live, so properties will come and go as they enter and leave the market, updated many times daily.
The Market For 5 Bedroom Homes With 4 Bath Rooms
Currently, there are over 1,240 homes for sale in Tallahassee, and they are getting expensive. Here are some quick facts about the average of these homes:
Average Price: $286K
Average Value: $138 per square foot
Average Size: 1,947 square feet of heated and cooled space
As I write this article, there are currently 40 homes for sale that have five bedrooms and four bathrooms. The average price of these forty homes is $985,835, while the median price (the one in the middle) is $752,000.
So for us to have found eight homes that meet the criteria stated above yet are all priced below $400,000, you can imagine that there is value to be found among them. Sure, some of them will be dated, or might not have an in-vogue floorplan, but the upside of buying a large home and then improving it can be substantial.
The long-term value of a home is "in the dirt." The location, the lot, the land size, those are values that will prevail against all others over time. HGTV kitchens and bathrooms will not, as home-style trends are much like fashion trends (what's cool today is not tomorrow).
When you are buying a large home on a budget, make sure the value is in the location and the land size. You can always change the interior.
Best Buys
Not all of the eight homes above will be in a location that best serves your needs, but one of them will be perfect for many people reading this article. It is located just north of Midtown in Waverly Hills.
This location is one of the most coveted locations from buyers in all price ranges, and it is hard to believe you can find a five-bedroom, four-bathroom home there that is larger than 3,000 square feet. When you rarely do find one like this, it has an enclosed garage that represents 1/6th of the space.
But take a close look at this home RIGHT HERE. It's recently been reduced by $20K and is priced crazy low. Today, it's the best buy available for this type of large home ($105 per square foot in Wavery!). If you don't need the Midtown location and would like a 6BR home on acreage, then this home RIGHT HERE is an incredible value too.
Speak To A Local Expert!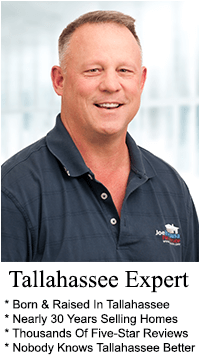 Joe was born and raised in Tallahassee and has been selling real estate here for nearly 30 years.
Let us show you how to take our local knowledge of Tallahassee and the current state of the housing market to use to your advantage, ensuring you the best deal possible when selling or buying a home.
His past customers speak volumes (you will see Joe's past-customer reviews after you submit the form) on why you should hire Joe to be your real estate agent.
Talk to us today about helping you negotiate a better deal, with better terms, when selling or buying your home. You'll be glad you did!
Need Some Help?
Are you interested in one of the 8 homes above? Do you have a large home to sell? Either way, you can give us a call at (850) 366-8917 or drop us a note and we'll help you with your specific Tallahassee real estate needs.
As a local born and raised in Tallahassee with a focus on customer service, I promise you'll find great success when working with Joe Manausa Real Estate, just as have our past customers. You can read thousands of their reviews reported on Google, Facebook and Zillow right here: Real Estate Agent Reviews Tallahassee.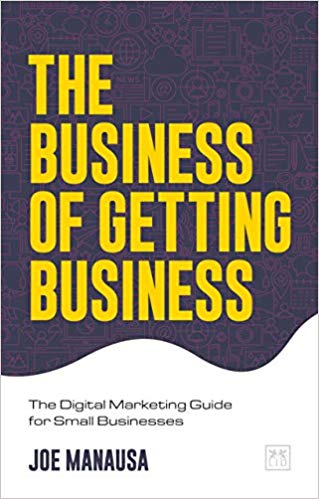 Have you heard about my new book "The Business of Getting Business?" It's a comprehensive guide for small businesses to help them make the move to digital. For those of us who want to survive and thrive in a world where large corporations are taking over, it is a must-read.
You can find it on Amazon (It will be published in Feb 2020, reserve your copy today at a pre-published rate).
Real Estate Market Information Can Be Overwhelming
That's why Joe breaks the data down into easy-to-understand concepts. Whether you're buying, selling, investing or just interested in the market, sign up for Joe's blog to get the latest Tallahassee real estate updates, straight to your inbox.