Important News For Tallahassee Condo Owners
Posted by Joe Manausa on Monday, January 12, 2009 at 9:35 AM
By Joe Manausa / January 12, 2009
Comment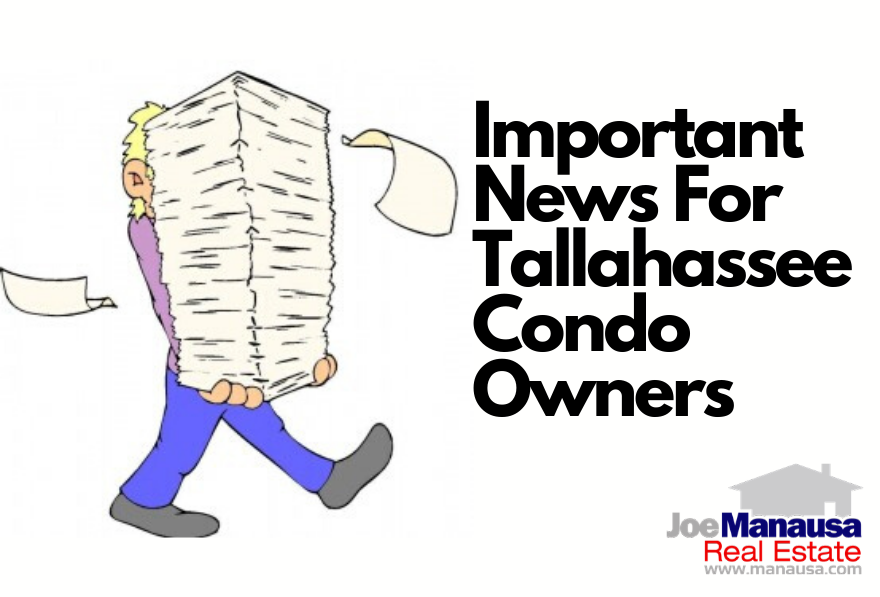 If you own a Tallahassee Condo (and are not a developer), then you need to know about a new disclosure that you are required to provide for prospective buyers, effective January 1, 2009. This five page condo disclosure from the Department of Business and Professional Regulation (DBPR) details the rights and responsibilities of condominium boards and unit owners, voting rights and responsibilities, meeting notices, and other governance matters.
While disclosure's have been required in the past, this actual form must be utilized in for Florida condominium resales in order to insure that condo buyers are being given the information that they need to know about their potential purchase.
Tallahassee Condo Sales Sluggish
Like the rest of the market, Tallahassee condominiums have an abundance of supply in much of the Tallahassee real estate market. The following table shows that overall, there are over two years supply of condos for sale in Tallahassee, with the bulk of the supply above the $200,000 price range. With all the new money for first-time homeowners, I suspect inventory will begin moving again this Spring for the price ranges below $200,000.

Tallahassee Condo Market Figures
When we look at what has sold versus condos for sale in Tallahassee, it appears that there is a wide discrepancy between what buyers are willing to pay and what condo owners are asking for their units. The following table is just a snapshot of the overall Tallahassee Condo market, with sales from all of 2008.
Tallahassee Condo Values
Based upon what we have seen for the past year, the average Tallahassee condo is selling for just under $200,000. A new Tallahassee condo should sell for about $157 per square foot, while existing condo units should sell for around $111 per foot. Now these numbers are gross over-simplifications, but it should give you a good rule of thumb when beginning the planning stage for buying a condo in Tallahassee.
Please Do Us A Small Favor
We work very hard to produce daily content for our long-time readers and first-time visitors. We provide this information for free, hoping to earn your respect and trust and the right to one-day help you when selling or buying a home. Can we get your help spreading the word about our blog?
If you like the content, would you please like it or share it using the Facebook button at the beginning of the post? This simple action will be greatly appreciated! THANK YOU!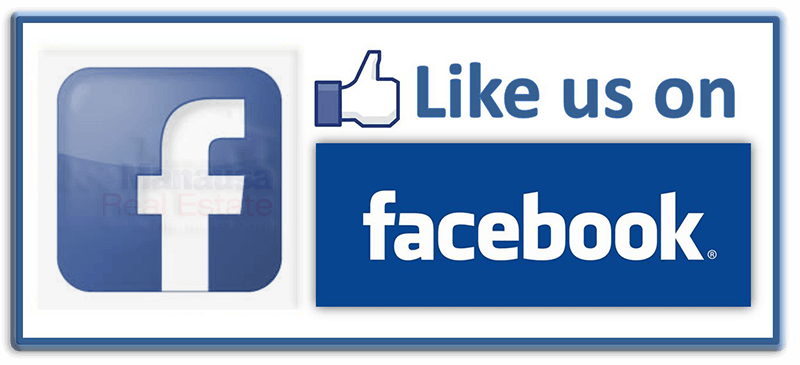 Also like us on Facebook at https://www.facebook.com/joemanausarealestate/
Supply Of Condominiums In Tallahassee
Condominium

For Sale

Sold

Months Supply

Adams Place Condominium
2
1
24.0
Adams Place Condominiums
2
No Sales
Adams Street Lofts
5
13
4.6
Adams Street Lofts Condo
4
No Sales
All Saints
1
No Sales
ASHLEY HALL
4
No Sales
Aston Ridge
3
No Sales
ATALANTIS 1-D
1
0.0
ATLANTIS 1-A
1
No Sales
Atlantis 1-E
2
0.0
Atlantis II Condo
1
No Sales
Barington Park
1
No Sales
Barrington Park
2
5
4.8
Barrington Park Condominiums
2
No Sales
Brighton Place
17
4
51.0
Brighton Place Condominiums
2
0.0
Brookwood Trace
2
No Sales
Brookwood Trace Condominiums
3
1
36.0
Camellia Gardens
5
1
60.0
CAMELLIA GARDENS CONDOMINIUMS
1
0.0
Carolina Terrace
1
0.0
Carolina Terrace Condo
1
No Sales
Castelnau Condominiums
1
No Sales
Castelnau Condos
1
1
12.0
Cedarbrook
7
No Sales
Chadeau De Ville
1
No Sales
Charleston Ridge
6
3
24.0
Chase's Run
1
No Sales
Chases Run Condominium
1
No Sales
Chases Run Condominiums
1
No Sales
CHASE'S RUN CONDOMINIUMS
1
No Sales
Chateau De Ville
4
2
24.0
Chez Sois
2
No Sales
City Cove Condominium
1
1
12.0
Cloisters
3
2
18.0
Cloisters of All Saints
8
No Sales
Continental oaks Unit II
1
No Sales
Cottages of Miccosukee
8
3
32.0
Crescent Hills Condominiums
1
0.0
Crescent Hills Phase 2
1
No Sales
Cross Creek
1
No Sales
Cumberland Forest
2
6
4.0
Cumberland Forest Condominiums
4
1
48.0
Duval Court
3
0.0
Duval on the Green
7
2
42.0
Eagle Pines
1
No Sales
Eagle Pines Condominium
1
No Sales
EMBASSY HOUSE
2
0.0
EVERGREEN TERRACE CONDO
1
No Sales
Evergreen Terrace Condos
1
1
12.0
FAIRWAY VIEW CONDO
1
0.0
Golf Course Condos
1
No Sales
Governors Inn
1
No Sales
Gpvernors Inn
1
No Sales
Hartsfield Green
1
2
6.0
Hartsfield Green Condominium
1
No Sales
Hartsfield Place
1
No Sales
Hartsfield Place Condominium
1
0.0
Hartsfield Place Condos
1
0.0
Indian Village Unrecorded
1
No Sales
KENILWOOD
1
No Sales
Kenilwood Townhouses 1
1
0.0
LAFAYETTE TOWN HOMES
2
No Sales
Lafayette Townhomes
1
1
12.0
Lexington Woods
1
3
4.0
Lexington Woods Condominiums
2
0.0
Lions Condominium
1
0.0
Majestic Oaks Condominums
1
No Sales
Midtown @ Meridian Condos
1
0.0
Midtown at Meridian
1
No Sales
Midtown at Merdiian
1
0.0
Midtown at Meridian
1
No Sales
Midtown at Meridian Condo
1
0.0
Midtown at Meridian Condos
2
1
24.0
Mission Overlook
1
6
2.0
Mission Run Condominiums
1
0.0
Morningside Heights Re Sub
8
No Sales
Mystic Woods Condominiums
11
11
12.0
Palms West Condominium
1
1
12.0
Palms West Condominiums
2
No Sales
Park at Stonebriar
1
2
6.0
Park Avenue Condo
1
No Sales
Plantation Condominiums
1
0.0
Plaza Tower
100
No Sales
Renegade Condominiums
9
8
13.5
Reservations
1
No Sales
Reservations Condominums
1
0.0
RESIDENCES AT WHISPERING PINES
1
No Sales
Savannah Crossing
7
11
7.6
Savannah Crossing Condominium
2
0.0
Seminole Legends
1
2
6.0
SEMINOLE LEGENDS CONDOMINIUMS
1
No Sales
St. Andrews
2
No Sales
Stonebridge
2
No Sales
SUMMERCHASE
12
19
7.6
SummerChase Condos
1
No Sales
Tallahassee Center Condo
21
6
42.0
TALLAHASSEE CENTER CONDOMINIUM
1
No Sales
The Atrium
1
0.0
The Lakes
4
1
48.0
The Residences at Whispering P
1
No Sales
The Tennyson
16
2
96.0
THE VILLAGE CONDOMINIUMS
7
4
21.0
THREEZEROTWO CONDOMINIUM
1
No Sales
Timber Ridge
2
No Sales
Timberwood Townhomes Condo
1
No Sales
TYSON GREEN
5
No Sales
UNIVERSITY GREEN
4
13
3.7
Villas
1
0.0
WATERBROOK CONDOMINIUMS
1
3
4.0
Westwood Condominiums
8
6
16.0
Winewood South
4
0.0
Woodridge Condominiums
4
2
24.0
Grand Total
378
187
24.3
* Source: Tallahassee Board of REALTORS MLS
---
As a reminder for those who subscribe to the Tallahassee Real Estate Blog by email, some embedded pictures and videos might not be appearing in your email and you might need to click the title header to go to your browser where all will be visible. Additionally, if you would like to respond (leave a comment) to this article, you will need to "click through" to the blog site to post your feedback.
Keep checking out the Tallahassee Real Estate Blog every day for updates that include charts, graphs, and analysis of the Tallahassee real estate market.
If you like this Article then please subscribe to my
blog through a full
RSS feed
,
or you can

Subscribe by Email

.You will be able to stay informed about the happenings in the Tallahassee Real Estate Market.
Your Local Expert In Tallahassee
Are you ready to go see a home in this oft-overlooked, amazing neighborhood? Do you have further questions on the Tallahassee real estate market? If so, you can leave a comment below, give us a call at (850) 366-8917, or drop us a note and we'll give you the local information needed to ensure a successful, smooth transaction.
As a local born and raised in Tallahassee with a focus on customer service, I promise you'll find great success when working with Joe Manausa Real Estate, just as have our past customers. You can read thousands of their reviews reported on Google, Facebook and Zillow right here: Real Estate Agent Reviews Tallahassee.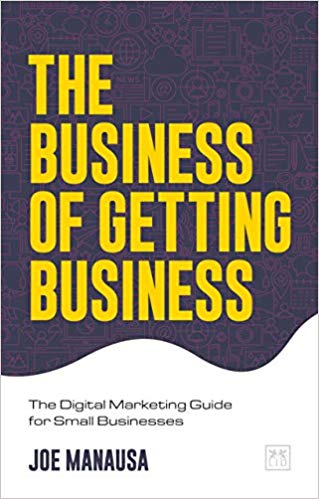 Have you heard about my new book "The Business of Getting Business?" It's a comprehensive guide for small businesses to help them make the move to digital. For those of us who want to survive and thrive in a world where large corporations are taking over, it is a must-read. It's also the perfect guide for how to sell a home in the digital age. You can find it on Amazon (UK) for immediate delivery, or you can go to Amazon (US) to reserve a copy at a pre-US published rate.

Think all REALTORS are alike?
Read what people are saying about working with Joe Manausa Real Estate! You can see thousands of real customer reviews reported on Google, Facebook and Zillow at this link: CLICK HERE FOR REAL ESTATE AGENT REVIEWS.