Go West For A Swimming Pool Home
Posted by Joe Manausa on Thursday, June 20, 2019 at 5:56 AM
By Joe Manausa / June 20, 2019
Comment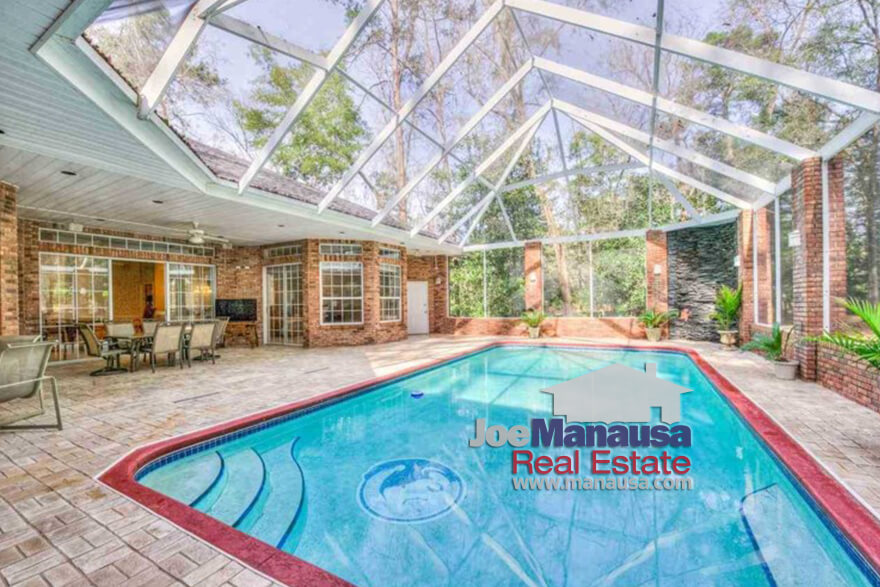 If you are looking for a home with a swimming pool, follow the advice of Horace Greeley (who borrowed the phrase from John Babsone Lane Soule): "Go west young man!"
The west side of Tallahassee was hit harder than most when the housing market collapsed, but if you are a buyer today, this currently works in your favor as prices are still down. Take a look at the current listings of homes with swimming pools on the west side of Tallahassee, where you can still find a lot of home for the money.
Homes For Sale With Pools On Tallahassee's West Side
West Side Of Tallahassee Is Strengthening
For years, we saw the east side of Tallahassee lead the way in the housing market recovery, but now it appears as if the west side is starting to catch up. It's a great time to be a home buyer in West Tallahassee.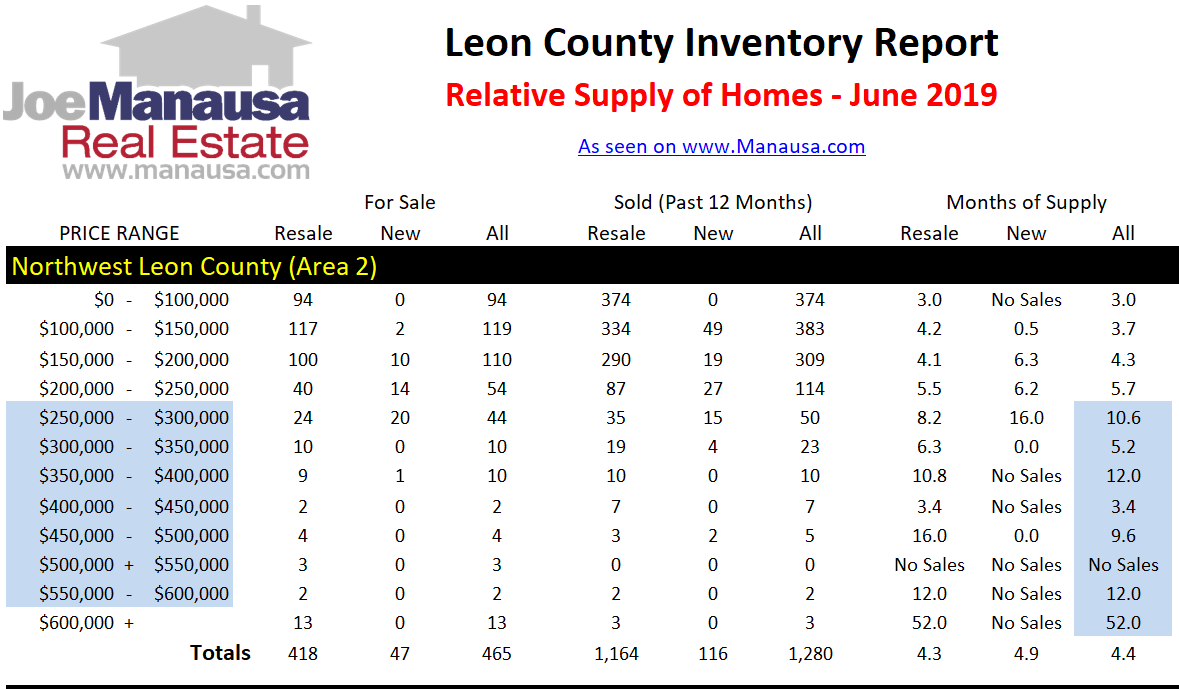 The table above shows the relative supply of homes for sale on the northwest side of Tallahassee. The price ranges in blue are those where buyers will find the best deals, as there remains more supply than demand (less competition for swimming pool homes).
By way of example, THIS HOME would likely sell for an additional $100K+ if it were located in Northeast Tallahassee, making it a great deal today!

Speak To An Expert!
The average agent in Tallahassee sells 6 homes per year.
Joe and his team (led by military Veterans) are on track to sell 600 homes this year.
Don't you want that kind of dedicated commitment working for you?
Northwest Tallahassee Leads The West Side
Many of the pool homes listed for sale above are located in NW Tallahassee, the second-most active quadrant in the Tallahassee real estate market.
Take a look at the annualized relative supply of homes there, you'll see the spots in the market that favor buyers.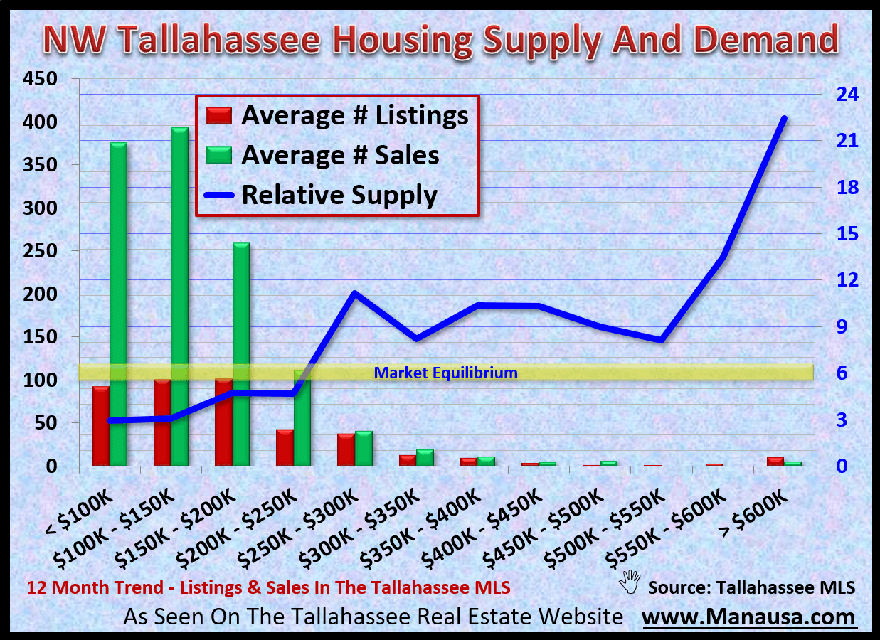 The graph above shows the number of homes sold by price range over the past year (green) as well as the average number of listings (red). When we use both to determine the relative supply of homes (blue), we find that homes priced above $250K are still over-supplied, creating an opportunity for today's buyers.
The list of pool homes for sale ranges greatly in price, with homes priced as high as $800K and as low as $120K (for a fixer-upper). Whatever your appetite for a pool home, remember, go west!
Subscribe to Joe's Blog
Join 1000's of other subscribers that receive updates each day that we publish a new article. Filled with homes for sale, neighborhood analyses, and all the information home sellers and buyers need to make an informed decision. Just tell us who you are and where you'd like us to send new updates.