Main Street vs. Wall Street: Who Really Owns Our Homes Today?
Posted by Joe Manausa on Monday, October 30, 2023 at 6:00 AM
By Joe Manausa / October 30, 2023
Comment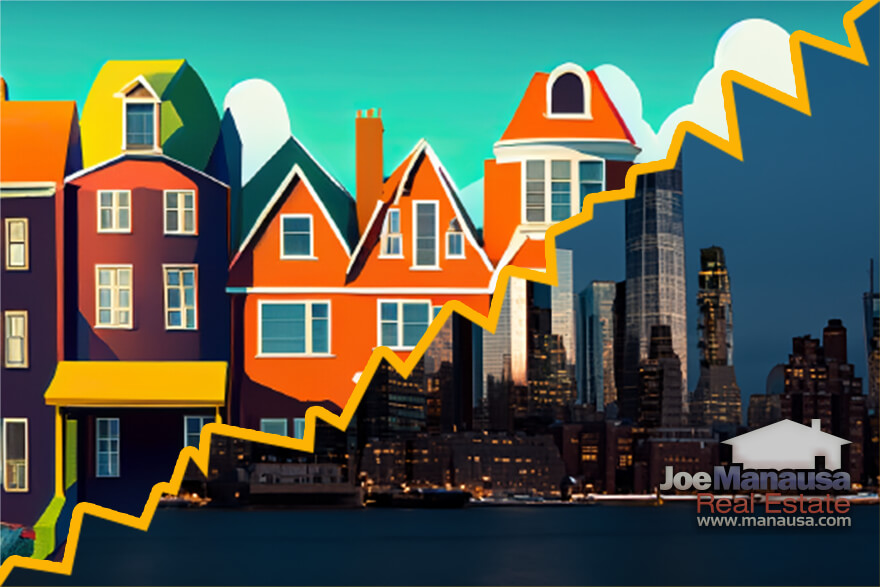 Imagine a city where entire neighborhoods stand eerily silent, with rows of pristine houses but no children playing in the yards, no laughter echoing from porches, and no families building lifelong memories.
On the flip side, envision a previously dilapidated district, now buzzing with life, refurbished homes, and modern amenities, all thanks to corporate investment.
This is the double-edged sword of corporate homeownership, a topic that not only impacts the very roofs over our heads but the heart and soul of our communities.
Corporate Homeownership - Is Government Action Necessary?
The battle lines between individual homeownership and corporate real estate investment are being drawn in cities worldwide. As skyscrapers rise, so do the questions: Should corporations be allowed to own the homes we live in?
Can they be the stewards of our communities, or do they threaten the very fabric of our neighborhoods? This isn't just about bricks, mortar, or financial spreadsheets—it's about the future of our cities, our cultures, and the dream of having a place to call 'home'. Dive in with us as we unpack this critical issue, one house at a time.
Let's delve deeper into the arguments against corporate homeownership, providing a more comprehensive overview of reasons why some advocate for making it illegal:
Preservation of Housing as a Basic Right
Principle: At its core, housing is seen by many as a basic human right, not a commodity.
Effect: When corporations prioritize profit over people by buying up properties, it threatens the accessibility and affordability of housing for the average individual.
Inflation of Housing Prices
Principle: Fair housing prices should be determined by the market of individual buyers and sellers.
Effect: Corporations, with significant financial power, can distort housing markets by outbidding individual homebuyers, thereby inflating prices beyond what the average person can afford.
Detriment to Local Communities
Principle: Vibrant communities are built on stable, long-term residents who have a stake in their neighborhood's future.
Effect: Corporate purchasing can lead to transient populations and displace long-term residents, undermining local culture and leading to a loss of community cohesion.
Economic Disparity and Power Imbalance
Principle: Wealth and power should not be overly concentrated.
Effect: Allowing corporations to amass vast real estate holdings can concentrate wealth, leading to broader economic inequalities and a potential imbalance of power in society.
Misuse and Underutilization of Properties
Principle: Homes should be lived in and utilized effectively.
Effect: Corporations might buy properties as assets and leave them vacant, leading to "ghost homes" in cities. This reduces available housing stock and can exacerbate housing crises.
Reduction in Homeownership Opportunities
Principle: Homeownership is a pathway to personal wealth accumulation and financial stability.
Effect: If corporations dominate the housing market, individuals and families have reduced opportunities to buy homes, thereby losing a traditional means of wealth generation.
Dependency and Lack of Control
Principle: Individuals should have control over their living situations.
Effect: Increased corporate ownership can lead to more people renting rather than owning, making them dependent on corporate entities for their housing and subject to their terms.
Ethical Concerns
Principle: Entities with significant resources have a responsibility to operate ethically.
Effect: There are concerns that corporations, driven by profit motives, may not always act in the best interests of tenants or the broader community.
Risk of Monopolization
Principle: Diverse ownership leads to a healthier market.
Effect: If a few corporations dominate the real estate market, it can stifle competition, leading to potential monopolies and further driving up prices.
Unpredictable Market Behaviors
Principle: Stability in housing markets is crucial for economic health.
Effect: Corporate behaviors, driven by external economic factors, could lead to rapid buying or selling sprees, creating volatility in the housing market.
Keep Up With New Trends In Tallahassee!
Get The Tallahassee Real Estate Newsletter
Don't be the one that doesn't know what's going on when you sell a home or buy a home in Tallahassee.
Other buyers, sellers, lenders, and real estate agents have this critical information, and now you can too!
Get immediate access to our most recent newsletter.
Let more than 30 years of experience work for you with charts, graphs, and analysis of the Tallahassee housing market.
Let's delve deeper into the arguments in favor of corporate homeownership, or reasons why some oppose making it illegal:
Economic Investment and Urban Revitalization
Principle: Investments, whether individual or corporate, are pivotal for economic growth.
Effect: Corporate investments can lead to urban revitalization, renovating neglected areas, and bringing in resources to otherwise declining neighborhoods.
Professional and Efficient Management
Principle: A streamlined housing management system benefits tenants
Effect: Corporate-owned properties often bring standardized management practices, potentially providing more efficient maintenance, safety measures, and tenant services compared to individual landlords.
Innovation in Housing
Principle: The housing market benefits from modernization and innovation.
Effect: With corporate investments, there's potential for innovative housing solutions like modular homes, smart home technologies, or sustainable building practices.
Diverse Housing Options for Renters
Principle: A varied housing market caters to diverse needs.
Effect: Corporations can offer various housing options, from basic to luxury, providing choices for different segments of the population.
Potential for Larger Development Projects
Principle: Larger projects can bring about economies of scale.
Effect: Corporations have the capital to invest in larger development projects, which can lead to cost savings and more housing units being built at once.
Stability in Housing Markets
Principle: Large entities can bring stability to volatile markets.
Effect: Corporate investments might stabilize housing markets in times of economic downturns, given their ability to absorb short-term losses.
Increased Tax Revenues for Local Governments
Principle: Economic activity should benefit local communities.
Effect: Corporate investments in real estate can result in increased property tax revenues, which can be used for public services and infrastructure.
Legal Precedent and Property Rights
Principle: Upholding property rights is fundamental in many democratic societies.
Effect: Restricting corporations from owning property might be seen as an infringement on basic property rights, setting a potentially concerning legal precedent.
Free Market Economics
Principle: Free markets should determine the allocation of resources.
Effect: Interfering with who can buy property might be seen as undue governmental interference in market dynamics, which could have unintended negative consequences.
Addressing the Root Cause
Principle: Solutions should address root causes rather than symptoms.
Effect: Some argue that the focus should be on addressing the root causes of housing shortages and affordability, such as zoning laws, rather than restricting corporate ownership.
Summary Of Main Arguments From Each Side
Against Corporate Homeownership (In Favor of Making it Illegal)
Housing as a Human Right: Housing should prioritize people over profits, ensuring accessibility for everyone.
Inflation of Housing Prices: Corporations can outbid individuals, driving up housing prices.
Local Community Impact: Corporate purchases can erode local culture and displace long-term residents.
Economic Disparity: Concentration of property assets can exacerbate societal inequalities.
Misuse of Properties: Potential for "ghost homes" reduces available housing stock.
In Favor of Corporate Homeownership (Against Making it Illegal)
Economic Investment: Corporations can rejuvenate declining neighborhoods through investment.
Professional Management: Standardized practices from corporations might offer better tenant services.
Innovation: Corporations can bring modern housing solutions and technologies.
Diverse Housing Options: Different rental options can cater to varied segments of the population.
Free Market Principles: Restricting corporate property rights might interfere with market dynamics.
Share Your Voice On Corporate Homeownership
The question of corporate homeownership is multifaceted, impacting individuals, communities, and broader economic structures. Given the weight of this issue, it's vital to ensure a balanced and informed perspective.
We urge our readers to delve deeper, educate themselves, and actively participate in discussions, town hall meetings, and public forums. Consider reaching out to your local representatives, joining community housing initiatives, or starting conversations on social platforms.
Every voice matters, and together, we can shape a housing future that reflects our collective values and needs.
There are a lot of people who endorse Joe for the job of selling your home, from Barbara Corcoran (Star of ABC's Shark Tank) to Preston Scott (host of Tallahassee's top daily "Audio Magazine," as well as the thousands of happy customers Joe has helped in the past. Listen why!