What To Offer On A Home In A Sellers Market
Posted by Joe Manausa on Thursday, September 17, 2020 at 5:58 AM
By Joe Manausa / September 17, 2020
Comment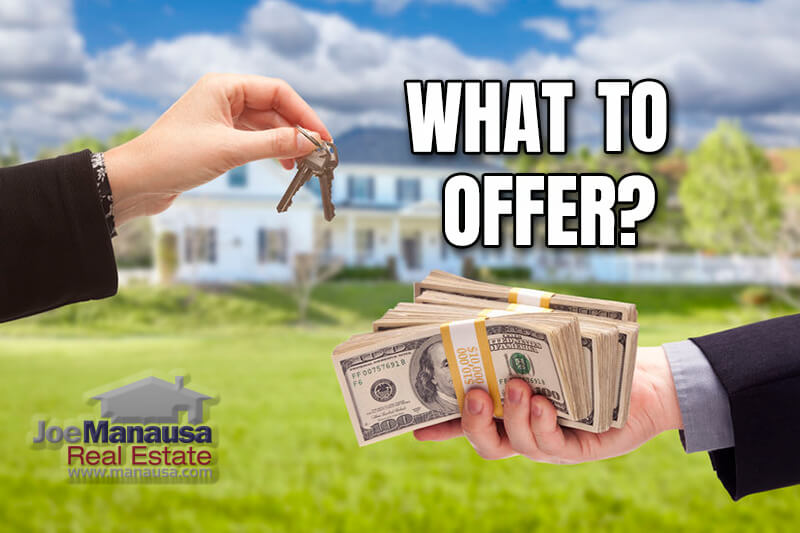 If you are in the market to buy a home and you are not buying one of the most expensive homes in your area, then you are likely going to be buying a home in a seller's market.
Most buyers that I deal with have some ideas on how to make the best offer on a home. Experienced buyers have a memory of how they bought their last home and what they did to get the best deal possible.
Unfortunately, current market conditions are so different from anything I've seen in the past 30 years selling homes in Tallahassee that those past experiences are hurting ill-prepared buyers today.
We are experiencing the strongest seller's market on record, so you have to be prepared to make the right kind of offer if you want to buy a home today. And it's not all just about how much to offer, there is so much involved when making the "RIGHT" offer in a seller's market.
Video Answer To This FAQ
Understand The Competition For The Home You Want To Buy
In a highly competitive real estate market where the supply of homes for sale is very low while demand for those homes is high, like today's housing market conditions, your offer will likely need to be at asking price (or higher) to even be considered.
Most homes that are priced correctly under $600k typically have multiple offers right off the bat.
Here's what you should be thinking.
If you walk into a home and love it, you need to ask yourself: "am I the only person who thinks this is a great home?" Probably not.
The market drove you to this home for a reason, and it will drive other buyers to the same home based on what else is available, or more importantly, what is not available in that price range and location.
A Seller's Market Analogy
My daughter just started her graduate degree at Harvard University. When we were discussing how to apply, we knew that we did not need to put much weight in her high GPA and test scores. Why?
Everybody who applies to Harvard has a high GPA and great test scores. We needed to focus on what made her special above being a great student.
This scenario is the same for you when buying a home in a strong seller's market. Just as Harvard throws out applications with low GPAs and low test scores, sellers are going to throw out low-ball offers.
All the other buyers being considered are going to have strong offer amounts just like you, so what else about your offer makes yours special? What makes you stand out among all the other offers this seller will receive?
When you make an offer on a home, it's important to consider the other factors that are important to home sellers (beyond just a strong offering price). An excellent, experienced buyer agent will know how to make your offer stand out above the others.
In fact, after we review 3 important factors to consider in your offer, I'll share a recent experience where our buyer got the home in a multiple offer scenario without having the highest price offer.
There are a lot of people who endorse Joe for the job of selling your home, from Barbara Corcoran (Star of ABC's Shark Tank) to Preston Scott (host of Tallahassee's top daily "Audio Magazine," as well as the thousands of happy customers Joe has helped in the past. Listen why!
I recently stumbled upon your latest Carrabelle listing. I must say, a home on Florida's Forgotten Coast is bound to be snatched up quickly. Best of luck with getting it under contract soon!

Posted by Barbara Corcoran on Thursday, June 15, 2023
What A Top Listing Agent Wants To See From A Buyer
Most sellers turn to their listing agent for advice when multiple offers are presented. The tips I'm going to share with you now are what I'm looking for as a seller's agent when I receive an acceptable offer from a buyer.
You see, the amount of the offer only gets you in the door, it's the rest of the offer that sells me on the validity of your offer. I'm going to advise the seller, based upon the seller's needs, and the top-most need for sellers is the reliability of the buyer.
Who cares if you offer a ton of money if you cannot make it to the closing table, right? Well, as a listing agent, it's part of my job to help screen the buyers making offers so that we get the most money possible for the seller while ensuring we are not taking any undue risks with the wrong buyer.
3 Things Sellers Want That Should Be In Your Offer
Here are the three extra things I'm looking at once an acceptable offer is received:

First, it's the reputation of the agent helping the buyer. We deal with as many as eighty contracts each month, so my staff and I have a good knowledge of the buyer's agents in our market. We know who prepares their buyers well and who makes it to the closing table.
In cases where we do not know the agent, we lean on the quality of their written offer and the quality of the other agents at their company. The ability to get buyers through this process and to the closing table is how these agents get paid.
It matters to the seller, so it matters to me, and I make it my business to ensure the seller chooses not just an amount, but the buyer's agent as well.

Second, it's the reputation of the buyer's lender.
Many online and out of town lenders have a marginal reputation locally (at best).
As an experienced listing agent, I have been burned in the past by these types of lenders. Buyers and sellers go under contract only for the buyer to terminate the contract because their financing falls apart.
All the while waiting for a closing that won't happen, the home has to come back on the market. Buyers that come to the negotiation with a locally trusted lender will have a leg up on other buyers when listing agents present the offers.
Understand this. In a closing where the buyer has perfect credit and everything goes well, out of town lenders are fine. But when there is a glitch, this is where out of town lenders burn you. And do you want to know why?
Accountability, that's why.
If a local lender screws up a deal, the word gets around fast and that lender could very well go out of business. They rely on their local reputation to get future business.
But these large nationwide lenders rely on marketing to get business. Do you really think they care if they anger a few people in Tallahassee, Florida? They know they can spend their way to plenty more business. Don't let your fate rest in the hands of a lender that has no local accountability.

Third, and final, is YOU and the terms of the contract. Are you an easy buyer? Or are you a pain in the butt buyer? Will you nickel and dime the seller for minor repairs, or will you take the home "as-is"?
Can you close fast or will you drag the contract time out for months and months?
These types of terms matter to most sellers. A good buyers agent will pick the brain of the listing agent to see if there are any particular time frames and other terms that are important to the seller.
We do not assume the seller wants to close fast, instead, we get that information from the listing agent. We try to get as much information from the listing agent to produce an offer that puts our buyer in the best position to get the home, without over-paying.
Case In Point
We recently helped a buyer get a home. We were one of six that made an offer. The following is a screen capture of the remarks in the MLS:

As you can see, our buyer beat five other buyers and did not even have the highest offer. Due to our reputation with listing agents, we were able to satisfy the seller that our buyer could close on the deal and would be easy to work with.
So keep this in mind when you are ready to make an offer on a home in a seller's market. Your buyer's agent will instrumental in helping you acquire your favorite home. The amount of your offer might get you in the door, but it is the terms that often determine whether or not you are the one selected to buy the home.
Your Local Expert In Tallahassee
When moving to, in, or from Tallahassee, you will fare better if you work with a local expert. We are here to help. If you have further questions on the Tallahassee real estate market, you can leave a comment below, give us a call at (850) 366-8917, or drop us a note and we'll give you the local information needed to ensure a successful, smooth transaction.
As a local born and raised in Tallahassee with a focus on customer service, I promise you'll find great success when working with Joe Manausa Real Estate, just as have our past customers. You can read thousands of their reviews reported on Google, Facebook and Zillow right here: Real Estate Agent Reviews Tallahassee.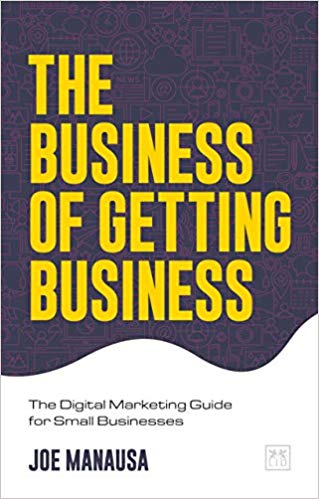 Have you heard about my new book "The Business of Getting Business?" It's a comprehensive guide for small businesses to help them make the move to digital. For those of us who want to survive and thrive in a world where large corporations are taking over, it is a must-read. It's also the perfect guide for how to sell a home in the digital age. You can find The Business Of Getting Business by clicking on any of the trusted retailers below.

Think all REALTORS are alike?
Read what people are saying about working with Joe Manausa Real Estate! You can see thousands of real customer reviews reported on Google, Facebook and Zillow at this link: CLICK HERE FOR REAL ESTATE AGENT REVIEWS.
I recently stumbled upon your latest Carrabelle listing. I must say, a home on Florida's Forgotten Coast is bound to be snatched up quickly. Best of luck with getting it under contract soon!

Posted by Barbara Corcoran on Thursday, June 15, 2023