How Much Should You Offer On A House In 2019?
Posted by Joe Manausa on Monday, July 1, 2019 at 5:57 AM
By Joe Manausa / July 1, 2019
Comment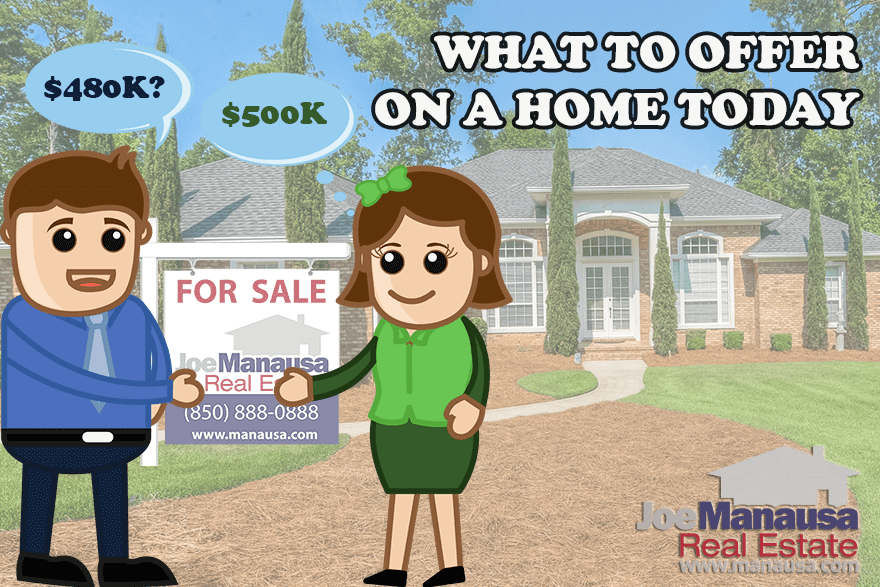 If you are in the market today looking to buy a house, you probably now realize that things aren't like they used to be.
Gone are the days of extensive inventory and hundreds of homes that appear to fit your needs, replaced by a limited number of homes for sale and a required sense of urgency when you find a home that you would like to buy.
Before you go running out to make an offer on a house, take the time to review the tips and advice in this article so that you are prepared for success. Remember, market conditions change over time, and it is likely conditions are different than the last time you purchased a home.
Home Buying Advice – What To Offer
The average buyer spends six to nine months looking at homes online before they submit their first offer on a house. When they first start the process, it is not uncommon for them to not even know that they will be moving. Something in their subconscious has made them want to look at homes for sale online.
After six months or so of "shopping," most buyers are well-versed in the details of value and availability for the home that they want to buy. For example, in Tallahassee, high-end homebuyers know that the market still favors buyers as there are more buyers than sellers for all homes priced above $650K.
The opposite is true for most areas for homes priced below $500,000, as there are far more buyers than sellers. Regardless of your desired budget, you need to have a solid understanding of the market for the type of home that you want to buy in the area where you want to live. Why?
Because knowledge is power when it comes time to negotiate. You wouldn't want to make an offer above the asking price to a home seller who has nobody interested in his home, right? Similarly, it would not be prudent to make a low-ball offer to a homeowner who has six other offers already in her hand. So one key to successful negotiation is to know (and work with an expert who knows) current market conditions for the type of property you would like to acquire.

Speak To An Expert!
Joe has created a process that was designed to save you money on the purchase of a new home.
His past customers speak volumes (you will see Joe's buyer reviews after you submit the form) on why you should have Joe be your buyer's agent.
Talk to us today about helping you negotiate a better deal, with better terms, when buying your new home. You'll be glad you did!
How Much Should You Offer On A House?
When it comes to making an offer on a house, the advice is the same for all market conditions. Make a compelling offer!
You never want to overpay, but you also do not want to give control to the home seller. Let's evaluate some scenarios to clarify this critical point. As you will see, it is imperative that you and your real estate buyers' agent have an excellent understanding of the market value of the home that you want to buy. Without this knowledge, you are at a disadvantage.

Scenario 1 - The asking price is $800,000, your expert buyers' agent believes it will sell between $760K and $780K. The market for homes in this price range favors buyers, as the inventory is right about 12 full months (double the amount for a fair and balanced market).
The first thing you do is discuss a strategy with your agent. How long has the home been on the market? If it has been a short time, you might not be able to buy the home without overpaying. The seller has been led to believe the home is worth $800K so a negotiation with a new seller is like negotiating with a terrorist ... don't do it!
But if the seller has been in the market for several months, they are likely open to negotiating on price. In this scenario remember, your agent believes the home is worth up to $780K, so anything below that amount puts you in a good position for when it comes time to sell. Anything over that amount means that you'll be suffering from negative equity at the onset of ownership.
If you offer below $760K, you are giving the seller control of the negotiations. You know it will sell for higher, so you need to tempt the seller with an offer that makes them fear to lose you. For example, if you were to offer $725K, the seller won't care if you go away as it will be presumed that you cannot afford the home. If you would like to know more about this, read about fear and greed when making an offer here and here.
Your agent will guide you to a smart number between $760K and $780K and will prepare you to walk away from a counter offer if it is not realistic. The key is to make a compelling offer, one that is high enough to get them to bite but low enough that you gain instant equity upon ownership.

Scenario 2 - The asking price is $250,000, your expert buyers' agent believes it will sell between $250K and $260K. The market for homes in this price range favors sellers, as the inventory is right about 4 months (far less than the 6 months supply that is the amount for a fair and balanced market). Smart sellers price low to create a bidding war among buyers, so don't be surprised when the home you love sells at a price HIGHER than the seller is asking.
This scenario is far more common than you might imagine if you have not purchased a home in the past twelve months. Inventory around the entire US is scarce for homes that most people can afford. In Tallahassee right now, this is very true and you better be able to trust the expertise of your buyers' agent.
In this situation, you are likely to be bidding against several other buyers. The key is to assemble a compelling offer that makes you the most desired among all the buyers making offers. Here's a shocker, but the winning offer might not be the highest among all the offers.
Your agent will need to help you craft an offer that solves the seller's problems/needs, so being able to extract that information from the listing agent is crucial. Many new agents have no idea that this even occurs, so again, hire the right agent, specifically one that sells multiple homes each month.
The terms of your offer are important. Minimize (or remove) contingencies, and ensure the sellers' agent knows that you can afford the home by providing an approval letter from a local lender. The listing agent will be far more inclined to trust a letter from a local lender than from a national production lender who does not have a solid local reputation with local real estate agents.
I recommend you purchase the home "as is," so that the seller knows that you won't be asking for more after the contract is executed. Remember, you are competing with other buyers for a home you know has value, so don't lose it because you believe you are in a one-on-one negotiation with the seller. This is a common mistake among buyers, don't let it cost you the perfect home.

Scenario 3 - This scenario can happen in any price range under any market conditions. You find a home in a neighborhood in which you would like to live, but the seller is asking 20% more than the house is worth. So what do you offer?
Actually, that was a trick question. You don't offer on a home that is overpriced. The seller is not yet motivated to sell the home at market value, so making an offer only leads him/her/them to believe that their price is close. Let it go, monitor the price for signs of changing motivation. I know my answer is brief, but you can read this article How To Make An Offer On An Overpriced Home for a full explanation.
There are many more variables that can apply in any of these scenarios, so it is best that you spend some time looking at homes online to get a feel for the scarcity and value of the style and locations for the home that you will want to buy.
Homework Before You Offer On A House For Sale
I have written articles about real estate negotiation since 2007, so I've listed some of my favorites below for you to use as homework. Bear in mind that these go back as much as twelve years, so each market cycle is addressed.
Preparation For Making An Offer On A Home
I hope the above advice and tips on how much you should offer on a house in 2019 have made you realize there is much more to buying a home than just finding one that you like. Proper preparation, combined with hiring the top real estate agent in your market area, will make a huge difference.
If you plan on buying a home in Tallahassee, please do your homework first! The right agent (versus the wrong one) could mean the loss of tens of thousands of dollars or worse, the inability to buy the home you want because your agent let you down.
As a small business owner born and raised in Tallahassee, I have put a premium on providing the best customer service to our real estate customers. I promise you'll find great success when working with Joe Manausa Real Estate, just as have our past customers. You can read thousands of their reviews reported on Google, Facebook, and Zillow right here: Tallahassee Real Estate Agent Reviews Tallahassee.
Your Local Expert In Tallahassee
When moving to, in, or from Tallahassee, you will fare better if you work with a local expert. We are here to help. If you have further questions on the Tallahassee real estate market, you can leave a comment below, give us a call at (850) 366-8917, or drop us a note and we'll give you the local information needed to ensure a successful, smooth transaction.
As a local born and raised in Tallahassee with a focus on customer service, I promise you'll find great success when working with Joe Manausa Real Estate, just as have our past customers. You can read thousands of their reviews reported on Google, Facebook and Zillow right here: Real Estate Agent Reviews Tallahassee.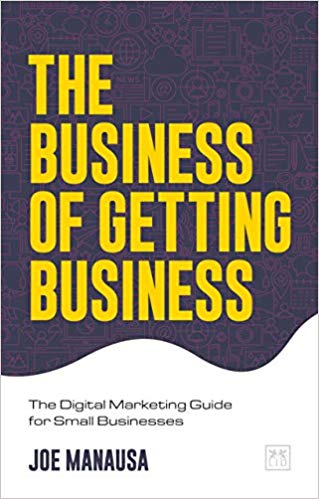 Have you heard about my new book "The Business of Getting Business?" It's a comprehensive guide for small businesses to help them make the move to digital. For those of us who want to survive and thrive in a world where large corporations are taking over, it is a must-read. It's also the perfect guide for how to sell a home in the digital age. You can find The Business Of Getting Business by clicking on any of the trusted retailers below.

Think all REALTORS are alike?
Read what people are saying about working with Joe Manausa Real Estate! You can see thousands of real customer reviews reported on Google, Facebook and Zillow at this link: CLICK HERE FOR REAL ESTATE AGENT REVIEWS.