How To Spend A Million Dollars Or More On Tallahassee Real Estate
Posted by Joe Manausa on Tuesday, October 3, 2017 at 9:00 AM
By Joe Manausa / October 3, 2017
Comment
Even if you're not in the market for a high end home, you have to admit it can be fascinating looking at the pictures of million dollar homes.
Here are twenty opportunities for you to blow a small fortune on a luxury home in Tallahassee.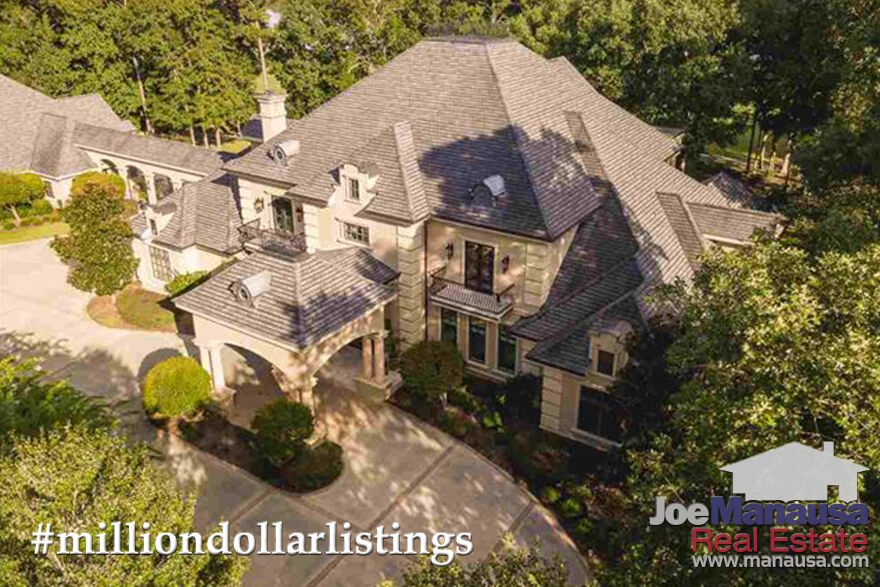 Million Dollar Homes For Sale In Tallahassee
#million-dollar-homes#
How To Spend Your Millions On Tallahassee Real Estate
So how do you want to spend your money when you buy a high-end home in Tallahassee? Do you want to be a land baron? Or perhaps you want the most desired location in town? Soaring ceilings and more rooms than you can count? Need a lake view? Or perhaps you want the latest interior fixtures and appliances.
The fun part of home shopping in Tallahassee with a $1M or more is that you are definitely in the driver's seat. The high end market continues to be in a buyer's market, as inventory levels over a million are two to three times the number of homes needed for a healthy market.
Preparing To Buy A High End Home
Whether you're looking for your dream home, a home away from home, or merely a place to stay when you come to town to watch the Seminoles, these million dollar properties are the best that Tallahassee has to offer.
If you just like to look, that's great. But if you think you might be ready to go see them in person, make sure you take an expert of high end properties with you as I'm sure you understand that value is relative to market conditions and an expert can guide you correctly during a negotiation.
Million Dollar Home Sales
When we graph the number of homes that have sold for more than $1M year to date each year, we observe that 2017 is tied for the third best year since 2003. Simply stated, this is a GOOD year for million dollar home sellers. As a luxury home buyer, you should know the supply and demand for million dollar homes before you start the process, that way you will know exactly how to negotiate the transaction.
We would love to interview for the job of being your expert. Simply give us a call at (850) 366-8917 or drop us a note and we'll be ready when you need us. Take a look at what our customers say about us below, they've got some nice things to say!
#testimonials#