HR 3221 - Good For Tallahassee
Posted by Joe Manausa on Thursday, July 31, 2008 at 5:46 AM
By Joe Manausa / July 31, 2008
1 Comment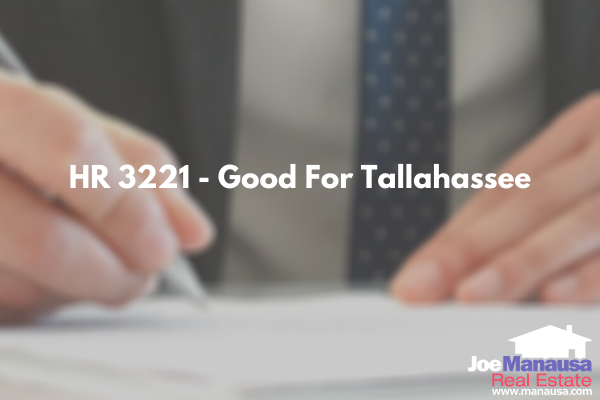 Good Deal ... Bad Deal ... We'll See
Fannie Mae and Freddie Mac had a good day yesterday, did you? Overall, I think Tallahassee had a good day with this bill being signed by President Bush yesterday. Tallahassee is a town that historically is very active in loans guaranteed by Fannie Mae and Freddie Mac (government loans) so the fact the financial reinforcement has been provided means that Tallahassee home buyers will have their "normal" sources of mortgage funds.
Now, back to Fannie and Freddie, it seems they got much of what they asked for, and a few things they did not:
$300B (B as in Billion) to expand the Federal Housing Administration (FHA) loan guarantee programs

(yeah)

A 1-year moratorium on "risk based" pricing

(boo)

A $7,500 tax credit for first-time home buyers (requiring a repayment schedule of 15 years) (

yeah

and

boo

)
I'm blogging on this important topic because one of our avid readers, "Steve R" asked me "Are you going to write an entry on the housing bill that passed today? I am curious to see how you think the bill will affect the local market. The $7,500 tax credit should nudge a few fence-sitters at least." Steve, this is the type of issue that is important to our industry but I typically "consume" the information rather than report it in the Tallahassee Real Estate Blog. I agree with you that it is of significant importance to our industry (especially in the Tallahassee real estate market where government loans are prolific) and therefore I offer this brief summary, as well as some key links to sites that review it to a greater extent than I am capable of doing today.
Key Links To HR 3221
HR 3221 Details

National Association of REALTORS® Summary of Key Provisions of H.R. 3221

First Time Home Buyer Tax Credit
National Association of Home Builders (NAHB) Press Release concerning HR 3221


---

As a reminder for those who subscribe to the Tallahassee Real Estate Blog by email, some embedded pictures and videos might not be appearing in your email and you might need to click the title header to go to your browser where all will be visible.

Keep checking out the Tallahassee Real Estate Blog every day for updates that include charts, graphs, and analysis of the Tallahassee real estate market.

If you like this Article then please subscribe to my blog through a full RSS feed, or you can . You will be able to stay informed about the happenings in the Tallahassee Real Estate Market. You can also subscribe to this blog and have it delivered by Email.

Joe Manausa is a real estate investor and the Broker and Co-Owner of Joe Manausa Real Estate. He can be reached via e-mail through the Tallahassee Real Estate Website or catch his latest writings on the Tallahassee Florida Real Estate Blog , or by calling (850) 386-2001.

Please Do Us A Small Favor
We work very hard to produce daily content for our long-time readers and first-time visitors. We provide this information for free, hoping to earn your respect and trust and the right to one-day help you when selling or buying a home. Can we get your help spreading the word about our blog?
If you like the content, would you please like it or share it using the Facebook button at the beginning of the post? This simple action will be greatly appreciated! THANK YOU!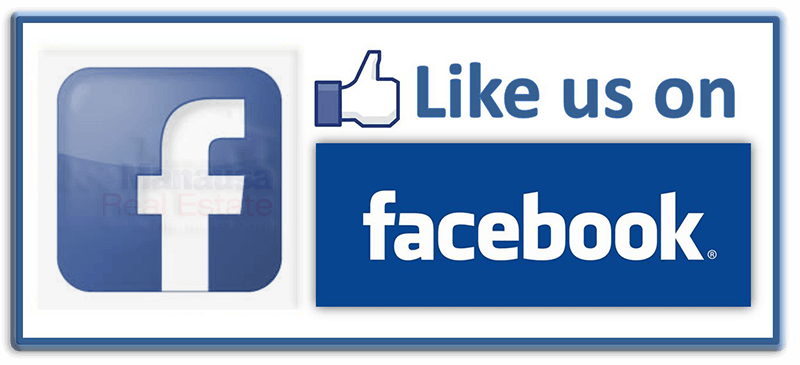 Also like us on Facebook at https://www.facebook.com/joemanausarealestate/
Your Local Expert In Tallahassee
When moving to, in, or from Tallahassee, you will fare better if you work with a local expert. We are here to help. If you have further questions on the Tallahassee real estate market, you can leave a comment below, give us a call at (850) 366-8917, or drop us a note and we'll give you the local information needed to ensure a successful, smooth transaction.
As a local born and raised in Tallahassee with a focus on customer service, I promise you'll find great success when working with Joe Manausa Real Estate, just as have our past customers. You can read thousands of their reviews reported on Google, Facebook and Zillow right here: Real Estate Agent Reviews Tallahassee.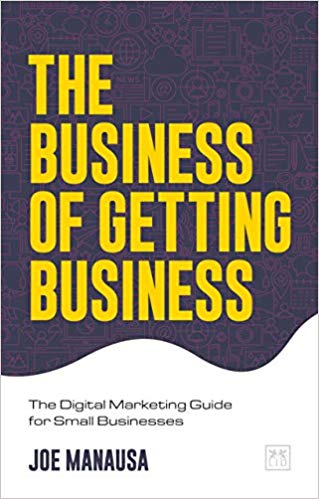 Have you heard about my new book "The Business of Getting Business?" It's a comprehensive guide for small businesses to help them make the move to digital. For those of us who want to survive and thrive in a world where large corporations are taking over, it is a must-read. It's also the perfect guide for how to sell a home in the digital age. You can find The Business Of Getting Business from each of the trusted retailers below.
Joe Wrote The Book On How To Sell A Home Today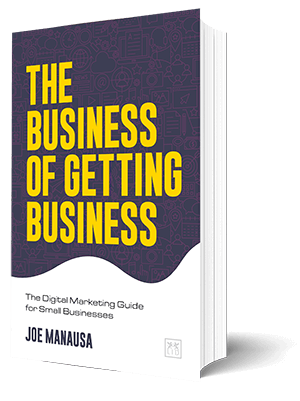 WARNING: The Internet & digital marketing systems have changed the way sellers need to market a home for sale. It's not about getting a home sold anymore, it's about getting a home sold and netting the most money from the sale.
To do this, a seller needs to hit the digital market hard in a coordinated effort that alerts ready-buyers (all at the same time) to ensure buyers understand they are competing for the right to buy the home.
While it only takes ONE buyer to sell a home, it takes MULTIPLE BUYERS for the seller to bid the property up to its highest value in today's market. You see our full explanation about how to sell a house here, or you can buy the book and really get into the nuts and bolts of selling a home in the digital age.
Get the book that explains it all, in a manner that is understanding to all, even technology neophytes. It's available on Amazon, a trusted source for consumers.