Housing Prices Decline Slightly - A Clear Picture Is Forming
Posted by Joe Manausa on Saturday, July 19, 2008 at 1:44 PM
By Joe Manausa / July 19, 2008
1 Comment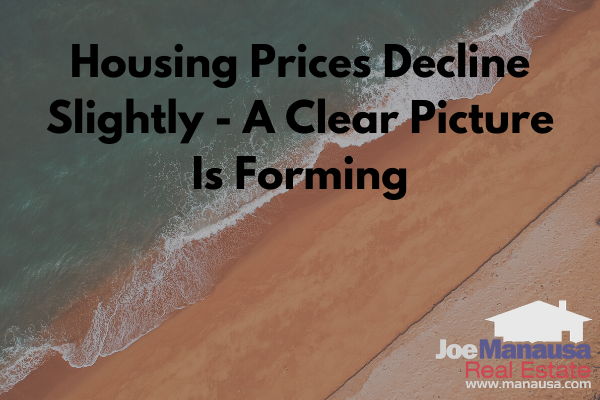 We do a lot of work in the relocation industry (corporate moves and affinity relationships) and recently we were sent a request for information that I felt would make a great basis for a real estate blog for Tallahassee housing.
We are the principal broker for the Cartus Relocation Network in Tallahassee and they refer a lot of business to our residential office. They informed us that a customer is moving an employee from Pennsylvania to Tallahassee and was curious about price movements in the Tallahassee real estate market. Here is the message that we received: "lost in the web site move 12/27/2009"
In an effort to offset any market value impact created by a relocation to Tallahassee, our client has asked Cartus to assist with some metrics. We have a transferee who owns a 3000 sq.ft home in Lakawanna PA. His January appraisal was $319K and his June appraisal was $282,500. Our client is asking if there has been a defined % of decrease in the sale price of a typical 3000 sq. ft home in Tallahassee between January and June.
Thanks for any assistance you can provide.
Best Regards
xxxxx"
This is a great question and really got me thinking about how to best answer and to provide the kind of information that the client is seeking. The quick answer would be to tell them that housing prices have declined slightly, but I wanted to give them a clearer picture of the market. I figured we could take a look at homes +/- 10% in size from 3,000 square feet and then graph the sales over the past six months (and beyond). Here is the graph of 3000 square foot homes in Tallahassee:
3000 Square Foot Homes Show Slight Decline In Value
The short answer to the question that we received is that 3000 square foot homes in Tallahassee have seen a very slight decline from January through June (less than 1/2%, much better than the Lakawanna market).

Of course, this exercise got me thinking about all the other information that could be derived from this type of analysis. I decided to take all the home sales in Leon County (Tallahassee real estate market) from the Tallahassee MLS and break them down into five size groups (1000,2000,3000,4000 & 5000 square feet). For example, the 2000 square foot homes in Tallahassee group was compiled from all homes sized from 1800 to 2200 square feet.

| | | | |
| --- | --- | --- | --- |
| Category | Low End of Size Range | High End of Size Range | Homes Measured |
| 1,000 Square Feet | 900 | 1,100 | 1,539 |
| 2,000 Square Feet | 1,800 | 2,200 | 4,710 |
| 3,000 Square Feet | 2,700 | 3,300 | 1319 |
| 4,000 Square Feet | 3,600 | 4,400 | 441 |
| 5,000 Square Feet | 4,500 | 5,500 | 123 |

The first graph shows the unit sales trend, which basically means how many homes per month each category has been averaging over the past year. This graph does a great job of showing how dominant the 2000 square foot home category is in Tallahassee. It also shows that the number of homes selling each month continues to trend down and our current rate of sales is the lowest on this graph which dates back to 2001.
Home Sales Slowest in Eight Years
The second graph shows the average price trend of homes in Tallahassee. This graph shows the shows the price-running up for the years of 2004 to 2006, and the falling of prices since. Thus far, the average price has not dropped greatly.
Housing Prices On A Slow Decline
The next graph shows the price per square foot movement in each category. I believe this graph gives us the clearest picture of price movement in the Tallahassee real estate market.
Cost of Homes Lower Than Past
This final graph takes each of the three prior graphs and reports how each category has responded to the changing market from the top of the market forward. It demonstrates that since the market peaked a few years ago, the price and price per square foot trend is down from 2% for the average 3,000 square foot home to as much as 8% for the average 4,000 square foot home. Compared with the rest of the Country (and certainly with the rest of Florida, this is truly a slight decline in housing prices). It also demonstrates that unit sales are down from 25% for 5,000 square foot homes to as much as 46% for 1,000 square foot homes.
A Clear Picture Is Forming On Receding Home Prices
I hope these graphs give the reader a better understanding of what is going on in the Tallahassee real estate market. Sometimes the reports of numbers is just too confounding and it takes a picture to clarify the actual report.

This blog was the second blog posting in a row in which readers' questions determined the subject. Please continue to post comments and make suggestions as to how we can make the Tallahassee Real Estate Blog more valuable to our readers.
---
As a reminder for those who subscribe to the Tallahassee Real Estate Blog by email, some embedded pictures and videos might not be appearing in your email and you might need to click the title header to go to your browser where all will be visible.
Keep checking out the Tallahassee Real Estate Blog every day for updates that include charts, graphs, and analysis of the Tallahassee real estate market.

If you like this Article then please subscribe to my blog through a full RSS feed, or you can
. You will be able to stay informed about the happenings in the Tallahassee Real Estate Market. You can also subscribe to this blog and have it delivered by Email.

Joe Manausa is a real estate investor and the Broker and Co-Owner of Joe Manausa Real Estate. He can be reached via e-mail through the Tallahassee Real Estate Website or catch his latest writings on the Tallahassee Florida Real Estate Blog , or by calling (850) 386-2001.
Please Do Us A Small Favor
We work very hard to produce daily content for our long-time readers and first-time visitors. We provide this information for free, hoping to earn your respect and trust and the right to one-day help you when selling or buying a home. Can we get your help spreading the word about our blog?
If you like the content, would you please like it or share it using the Facebook button at the beginning of the post? This simple action will be greatly appreciated! THANK YOU!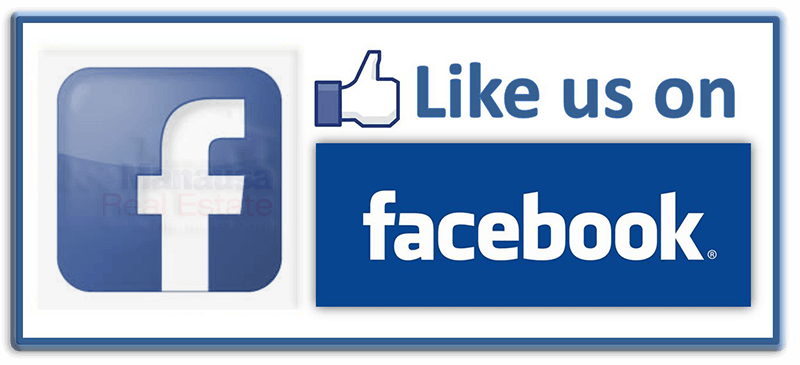 Also like us on Facebook at https://www.facebook.com/joemanausarealestate/
Joe Wrote The Book On How To Sell A Home Today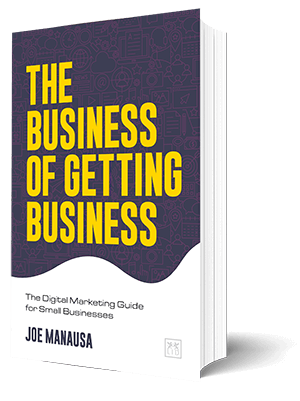 "Location, location, location' is no longer a competitive advantage. Digital marketing and going direct to consumer have made all geographical boundaries obsolete. The Business of Getting Business is a must-read modern-day survival guide for any local business to get to the next decade. Local businesses are on death ground.
They can either take a stand and re-invent themselves by embracing the digital frontier and have a chance to survive the overwhelming odds of digital direct-to-consumer capabilities that have erased all local and national business distinctions, or they can choose business as usual and accept certain death.
The Business of Getting Business is the critical survival guide for those that choose to dig in and fight."
– Anthony Noto, CEO, SoFi and former COO, Twitter
Get the book that explains it all, in a manner that is understanding to all, even technology neophytes. It's available on Amazon, a trusted source for consumers.

Think all REALTORS are alike?
Read what people are saying about working with Joe Manausa Real Estate! You can see thousands of real customer reviews reported on Google, Facebook and Zillow at this link: CLICK HERE FOR REAL ESTATE AGENT REVIEWS.