Economic Forecast For The Tallahassee MSA
Posted by Joe Manausa on Friday, April 17, 2009 at 10:47 AM
By Joe Manausa / April 17, 2009
Comment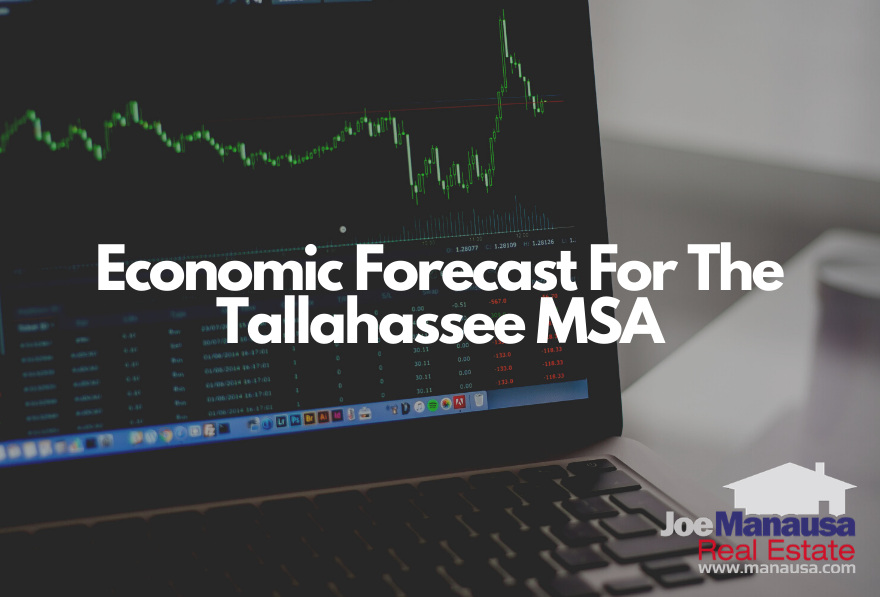 I received a timely and fact-filled email yesterday from Leon County Commissioner Bob Rackleff regarding "the collapse of Florida's growth. Reading through the email, I found it was a summary of the latest Florida & Metro Forecast from the Institute for Economic Competitiveness at the University of Central Florida. Needless to say, it was 94 pages of information that provides a lot of insight about their view of Florida's future.
For those of you who have a lot of time on your hands, I strongly recommend that you read through its summary section, as well as it's summary on the Tallahassee Metropolitan Service Area. You can download the Florida & Metro Forecast from the Institute for Economic Competitiveness here (all 94 pages...).
So, what does it forecast for the State of Florida (and specifically Tallahassee)?
Tallahassee Area Will See Population And Income Growth
While the figures for the State show a reduction in population growth, it does anticipate growth nevertheless. For Tallahassee, the report estimates our population to continue growing at about 1% each year. While this is a slower rate of growth than we have experienced in the past, it is better news than I had expected to read.
While we sit and wait to hear the verdict on State employment cuts (whether positions or salaries), this report states
"the Tallahassee area should see personal income growth averaging 3.1 percent each year, while average annual wage is also expected to grow 2.2 percent, one of the highest in the state."
I'm wondering how this can be possible?
Tallahassee MSA Population Facts and Figures
The report defines the Tallahassee Metropolitan Service Area (MSA) as Gadsden, Jefferson, Leon and Wakulla counties. It reports:
Metro population estimate of 352,319 as of July 1, 2007 (U.S. Census Bureau)
Leon County population estimate of 260,945 as of July 1, 2007 (U.S. Census Bureau)
Gadsden County population estimate of 47,197 as of July 1, 2007 (U.S. Census Bureau)
Wakulla County population estimate of 29,726 as of July 1, 2007 (U.S. Census Bureau)
Jefferson County population estimate of 14,451 as of July 1, 2007 (U.S. Census Bureau)
Based upon their population forecast, Leon County population is forecast as follows:
| | | | | | |
| --- | --- | --- | --- | --- | --- |
| Population | 2008 | 2009 | 2010 | 2011 | 2012 |
| % Growth | 0.90% | 0.60% | 0.30% | 0.40% | 0.70% |
| Tallahassee MSA | 355,490 | 357,623 | 358,696 | 360,131 | 362,652 |
| Leon County | 263,294 | 264,874 | 265,669 | 266,732 | 268,599 |
| Leon Real Growth | 2,349 | 1,580 | 795 | 1,063 | 1,867 |
While I'm no economist, I think we can glean some positive karma from a population growth of 7,600 people by the end of 2012 to help us consume a glut of homes that measures only in the "several hundred" range in Leon County.
Reader Question: How Will Cuts In Higher Education Affect Tallahassee Real Estate
I received this question from long-time reader "George" this morning and thought it fit in this blog quite well. George wrote:
Joe, I'd like your thoughts on the effects that the pending/potential budget reductions in higher education will have on Tallahassee real estate. Thanks. -George
First of all, what does the economic study say about cuts in higher education. On page 10 of the report, it states
"The one sector that has created jobs during this recession thus far and is expected to continue to expand through the duration of it and beyond is the Education and Health sector."
In Tallahassee in particular, the report on page 79 states
"Professional and business services will be the leading sector in Tallahassee. Education and health services follow that sector with 1.8% average annual growth."
George, while I haven't totally consumed this report yet, I find it paralleling other Florida Economic reports that see the higher education sector as a required service for our citizens, rather than as a huge economic incubator. The report does not address the void that is growing between people who have utilized the Florida Prepaid College Program and the apparent cut in the growth of "seats" in the classrooms in Florida.
I wrote a blog in October titled One Simple Way To Jump-Start The Real Estate Market that discussed how these 1.2 million future "students" should be seen as 1.2 million future customers of the school system and consumers of Florida's real estate and services for the years to come.
So George, to answer your question .... I don't think all the "talk" about education spending cuts (consider this the "supply side") has considered the fact that the future students ("demand side") want to know what Florida school to contact for enrollment. After all, they have already "paid their way," so the ball is in the court of the State of Florida right now. Solving the "how" in Higher Education can do as much or more to kick-start the Florida (and specifically Tallahassee) real estate market as anything else. After all, the customers have already been identified!
As a reminder for those who subscribe to the Tallahassee Real Estate Blog by email, some embedded pictures and videos might not be appearing in your email and you might need to click the title header to go to your browser where all will be visible. Additionally, if you would like to respond (leave a comment) to this article, you will need to "click through" to the blog site to post your feedback.
Keep checking out the Tallahassee Real Estate Blog every day for updates that include charts, graphs, and analysis of the Tallahassee real estate market.
If you like this Article then please subscribe to my
blog through a full
RSS feed
,
or you can

Subscribe by Email

.You will be able to stay informed about the happenings in the Tallahassee Real Estate Market.
Please Do Us A Small Favor
We work very hard to produce daily content for our long-time readers and first-time visitors. We provide this information for free, hoping to earn your respect and trust and the right to one-day help you when selling or buying a home. Can we get your help spreading the word about our blog?
If you like the content, would you please like it or share it using the Facebook button at the beginning of the post? This simple action will be greatly appreciated! THANK YOU!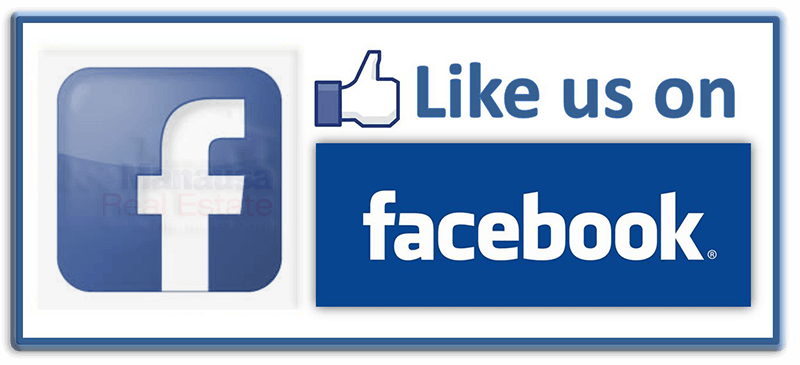 Also like us on Facebook at https://www.facebook.com/joemanausarealestate/
Joe Wrote The Book On How To Sell A Home Today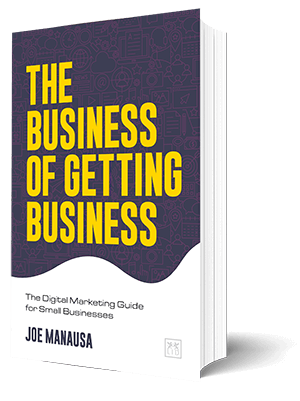 "Location, location, location' is no longer a competitive advantage. Digital marketing and going direct to consumer have made all geographical boundaries obsolete. The Business of Getting Business is a must-read modern-day survival guide for any local business to get to the next decade. Local businesses are on death ground.
They can either take a stand and re-invent themselves by embracing the digital frontier and have a chance to survive the overwhelming odds of digital direct-to-consumer capabilities that have erased all local and national business distinctions, or they can choose business as usual and accept certain death.
The Business of Getting Business is the critical survival guide for those that choose to dig in and fight."
– Anthony Noto, CEO, SoFi and former COO, Twitter
Get the book that explains it all, in a manner that is understanding to all, even technology neophytes. It's available on Amazon, a trusted source for consumers.

Think all REALTORS are alike?
Read what people are saying about working with Joe Manausa Real Estate! You can see thousands of real customer reviews reported on Google, Facebook and Zillow at this link: CLICK HERE FOR REAL ESTATE AGENT REVIEWS.