Joe Manausa Real Estate Remembers The Alamo
Posted by Joe Manausa on Wednesday, March 11, 2009 at 2:30 PM
By Joe Manausa / March 11, 2009
Comment
I'm writing this as I prepar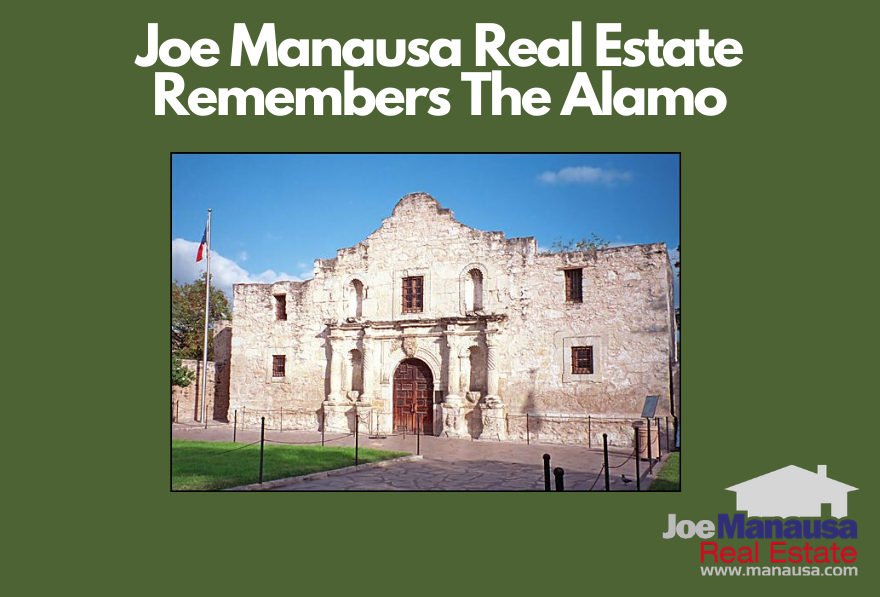 e to leave San Antonio, Texas after attending two very informative conventions. The Cartus Convention and the Joe Manausa Real Estate Convention both were full of informative sessions and I am convinced that what Tallahassee is currently seeing in the real estate market is very much prevalent throughout the United States (and even the rest of the world).
Many REALTORS® have only seen good times for the last ten years or so. The lectures and seminars at international conventions such as these help equip professionals in the real estate industry who need to help customers in today's difficult housing market. The techniques and processes used during the past ten years just do not work (if you want proof of that, just check out the Real Estate Sales Success Graph that shows a current trend of 25% of the homes listed are being sold!).
Real Estate Lessons Learned At The Joe Manausa Real Estate Convention In San Antonio
There was so much to do and so many great nationally recognized real estate experts at this year's Joe Manausa Real Estate Convention in San Antonio that I hard a hard time assembling my agenda for the entire week. My key focus was to attend as many seminars as possible that would provide value back in the Tallahassee real estate market. The following is just a brief summary of what I found:
Accessible Housing is a topic with a focus on the structural features of accessible homes highlighting what real estate professionals need to know to help find properties for clients with special needs. The course included tips and guidelines about what consumers need to look for and what they can do to make a non-accessible home accessible to fit their needs.
Wireless Tools Workshop gave great information on new tools that real estate professionals can use while away from the office. With more and more real estate agents working "on the road" rather than the traditional model of being "tethered to the desk," this course gave great examples how to accomplish traditional activities from the car and home office.
Avoiding Litigation by doing a better job, both with customer service as well as through a better understanding of the legal issues that are most pressing in today's challenging real estate market. This course featured many of the "red flag" issues that are hot as well as explaining the disclosures that are needed in the "real world."
Blogging and Beyond was worth attending twice, as it covered the newest techniques that are absolutely required when marketing a home for sale in today's challenging real estate market. In today's market, clients are more internet savvy than ever before, with 92% of buyers beginning their search on the internet, real estate companies must have a red-hot real estate blog and strategic internet plan if they expect to sell the homes that they have been hired to sell. Blogging, social networks, videos and YouTube, and search engine optimization were all part of this great, information-laden course.
Century21.com Web Tour delivered innovative search features and consumer tools with an enhanced home buying and selling experience. Consumers are increasingly using the internet to search for properties and the New Century21.com Web Site is very powerful. Many of the features that we see on the Joe Manausa Real Estate Web Site were inspired by our Franchise site.
Rebuilding Your Value Package was an important seminar on explaining how to present the benefits of your company to home buyers, home sellers, and your fellow real estate professionals. As most companies have undergone significant changes (or closed) due to the severe decline in the market, it is important for the real estate consumer to understand what that company can do for them in TODAY's real estate market.
Restaffing Your Real Estate Office was very intriguing as most real estate brokers are faced with major losses in productive real estate agents due to the market change. This program focused on finding the right type of people who can hustle in a tough environment as well as how to implement the type of training programs that are required for the new agent entering the real estate market. Fortunately, Joe Manausa Real Estate is the industry leader in online training and has a whole complement of training courses that will allow new agents to get up and running faster than our competition. This has been supported by our office as we have had many "Tallahassee Board of REALTORS® Rookie of the Year" winners in our office over the past several years.
Financing's Hottest Alternative - FHA loans were traditionally the hottest loan in town, until the boom that began back early in the decade. New loan programs made the great benefits of the FHA program obsolete .... until they were no more! New FHA loan guidelines can help many more buyers today then they could in the past. We have seen great updates including increased maximum loan amounts, changes to FHA mortgage insurance premiums, minimum down payment requirements, no-score borrowers, non-purchasing spouse guidelines, non-Occupying Co-borrower guidelines, as well as optimizing seller contributions to work for both the seller and the buyer. FHA is back!
Generational Differences was a course that showed the different motivators for each of the active-consumer generation that we face in today's real estate market. It is imperative to understand that the majority of home buyers today will not respond to the marketing techniques that have been very effective in the past.
Harnessing The Power Of The Mortgage as a retirement planning tool offered insight into the benefits of leverage and how to utilize the home mortgage with retirement planning. This session included a discussion on the pros and cons of reverse mortgages home owner accelerator loans, home equity lines of credit and much more. A solid real estate professional should be able to provide great guidance in the customers' home financing needs.
Open House By Design was an excellent and timely course, as most agents that do open houses only do them to appease sellers who believe "not enough is being done to sell the home." An open house without the right week-long preparation though has proven to have less than 1% chance of selling the home, so this course focused on the preparation and process required for an effective open house.
Short Sales And REO was an excellent seminar focused on the growing business of distressed properties (and properties owned by banks and relocation companies). Being the leader in distressed property disposition in Tallahassee, I knew we could never be "too educated" in this very important area.
Staging Strategies For Today's Market discussed the process and methods for integrating staging into our business model. Gone are the days of sticking a sign in the yard to sell a home, each home today has a ton of competition and the home must shine! Pre-market preparation is a must if you want to sell a home, and staging is the the process that we utilize.
Much, Much More - There was so much more but I am only one person! The Joe Manausa Real Estate Convention in San Antonio was definitely worth the time and expense of attending and I am confident that I will bring back a wealth of value for my Joe Manausa Real Estate Agents, our Tallahassee home buyers and clients who need to sell a home in Tallahassee!
As a reminder for those who subscribe to the Tallahassee Real Estate Blog by email, some embedded pictures and videos might not be appearing in your email and you might need to click the title header to go to your browser where all will be visible. Additionally, if you would like to respond (leave a comment) to this article, you will need to "click through" to the blog site to post your feedback.
Keep checking out the Tallahassee Real Estate Blog every day for updates that include charts, graphs, and analysis of the Tallahassee real estate market.
If you like this Article then please subscribe to my
blog through a full
RSS feed
,
or you can

Subscribe by Email

.You will be able to stay informed about the happenings in the Tallahassee Real Estate Market.
Please Do Us A Small Favor
We work very hard to produce daily content for our long-time readers and first-time visitors. We provide this information for free, hoping to earn your respect and trust and the right to one-day help you when selling or buying a home. Can we get your help spreading the word about our blog?
If you like the content, would you please like it or share it using the Facebook button at the beginning of the post? This simple action will be greatly appreciated! THANK YOU!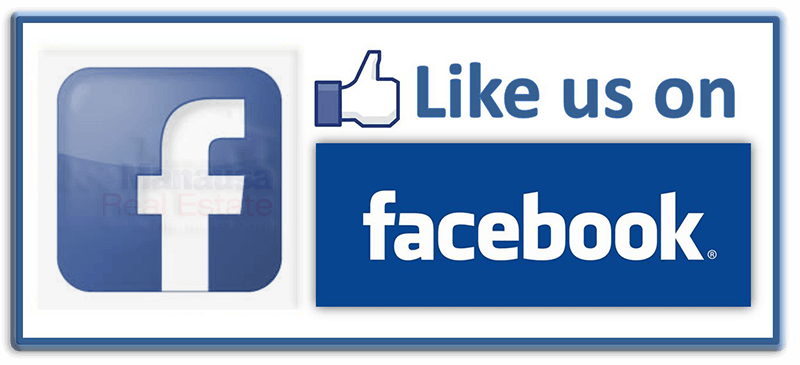 Also like us on Facebook at https://www.facebook.com/joemanausarealestate/
Your Local Expert In Tallahassee
Are you ready to go see a home in this oft-overlooked, amazing neighborhood? Do you have further questions on the Tallahassee real estate market? If so, you can leave a comment below, give us a call at (850) 366-8917, or drop us a note and we'll give you the local information needed to ensure a successful, smooth transaction.
As a local born and raised in Tallahassee with a focus on customer service, I promise you'll find great success when working with Joe Manausa Real Estate, just as have our past customers. You can read thousands of their reviews reported on Google, Facebook and Zillow right here: Real Estate Agent Reviews Tallahassee.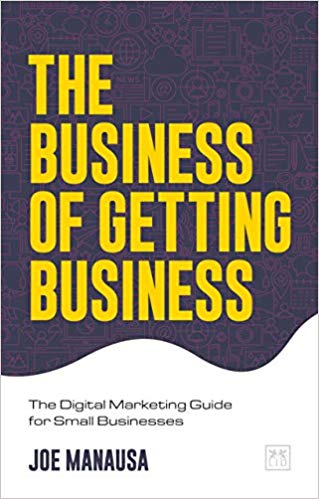 Have you heard about my new book "The Business of Getting Business?" It's a comprehensive guide for small businesses to help them make the move to digital. For those of us who want to survive and thrive in a world where large corporations are taking over, it is a must-read. It's also the perfect guide for how to sell a home in the digital age. You can find it on Amazon (UK) for immediate delivery, or you can go to Amazon (US) to reserve a copy at a pre-US published rate.

Think all REALTORS are alike?
Read what people are saying about working with Joe Manausa Real Estate! You can see thousands of real customer reviews reported on Google, Facebook and Zillow at this link: CLICK HERE FOR REAL ESTATE AGENT REVIEWS.