Can You Still Buy A Big And Cheap House?
Posted by Joe Manausa on Thursday, October 21, 2021 at 5:53 AM
By Joe Manausa / October 21, 2021
Comment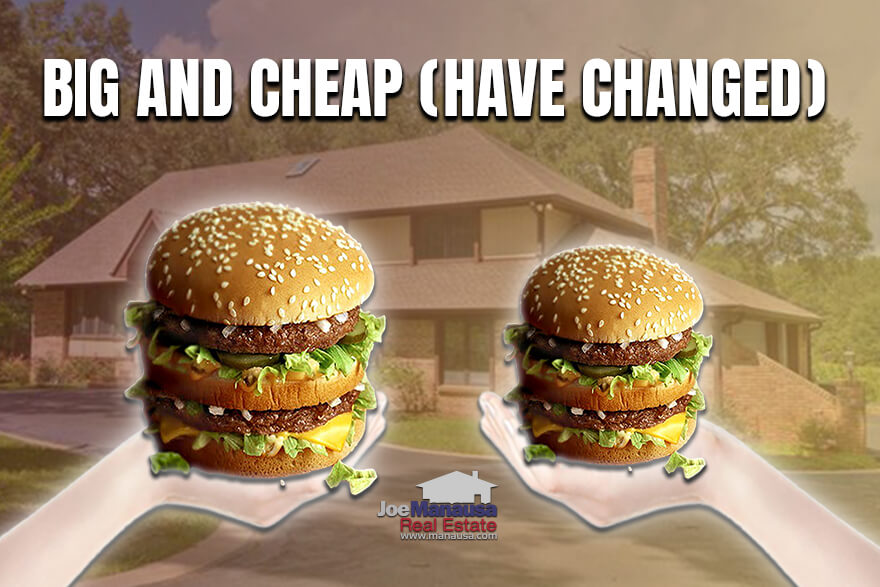 Every year or so, I write a post showing the "big and cheap" homes available. Sometimes I limit them to five or more bedrooms, and sometimes I do it by square footage (3,000 or more).
Now "cheap" is truly in the eye of the beholder (as is "big"), but I can tell you we've had to increase the definition of "cheap" just so we have some homes to show you in this post.
In October of 2021, in order to deliver more than 10 homes for this post, we'll be defining a cheap home as one that costs less than $450K!
Big And Cheap Homes For Sale In Tallahassee
The last time I produced an article featuring larger homes for lower prices was in November of 2019. If you go back and see that article today, it tells you no homes exist! So big and cheap is a relative term, and it is one that is going to continue evolving to unfathomable levels due to the lack of supply of homes for sale.
Why The US Homeownership Rate Will Be Falling Fast
Here's a video I produced explaining how many would-be homeowners are going to be priced out of the market at a significant level. If you have a stake in the housing market, whether as a property owner or as a professional whose business relies on home sales, it is one you should watch!
The only way we don't see what this video shares come about is if interest rates remain low for a significant period of time while wage inflation kicks in. I just don't see it happening. The Fed will soon be pushing the Fed Funds Rate higher, and the mortgage market will likely follow suit (unless government involvement intervenes).
My Advice To Current Homeowners
My advice to current homeowners is simple. Get while the gettin' is good! Of course, I'm talking about mortgage interest rates that remain near all-time lows. If you own a home that you love and don't see a need to move in the next ten years, talk to a lender about refinancing it and borrowing money very near 3%. After taxes, the effective rate is even lower for most homeowners. Surely you can invest that money and do better than the borrowed rate, right?
If you think you'll want a different home in the five to ten years, you should (at least) look into buying it today. You'll get it cheaper and borrow the money at a far lower rate than what you'll face in the future.
If your next home is in a different market area, it still is something you should explore. The price of homes and the cost of borrowing money will be so much higher in the future that you might be priced out of the home that you want. If you buy it today, you can become a landlord during the years between now and when you move, so you can write off the interest and get some depreciation benefits as well.
Whether you choose to do something or choose to do nothing, you are making a choice that will impact your quality of life for many years to come. Choose wisely!
Your Local Expert In Tallahassee
When moving to, in, or from Tallahassee, you will fare better if you work with a local expert. We are here to help. If you have further questions on the Tallahassee real estate market, you can leave a comment below, give us a call at (850) 366-8917, or drop us a note and we'll give you the local information needed to ensure a successful, smooth transaction.
As a local born and raised in Tallahassee with a focus on customer service, I promise you'll find great success when working with Joe Manausa Real Estate, just as have our past customers. You can read thousands of their reviews reported on Google, Facebook and Zillow right here: Real Estate Agent Reviews Tallahassee.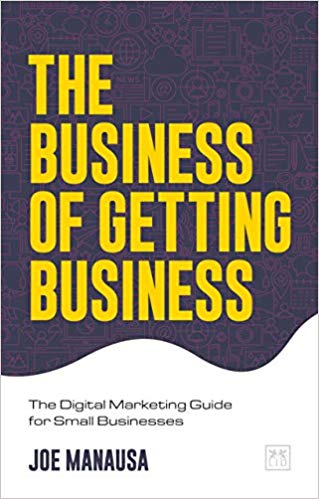 Have you heard about my new book "The Business of Getting Business?" It's a comprehensive guide for small businesses to help them make the move to digital. For those of us who want to survive and thrive in a world where large corporations are taking over, it is a must-read. It's also the perfect guide for how to sell a home in the digital age. You can find The Business Of Getting Business by clicking on any of the trusted retailers below.

Think all REALTORS are alike?
Read what people are saying about working with Joe Manausa Real Estate! You can see thousands of real customer reviews reported on Google, Facebook and Zillow at this link: CLICK HERE FOR REAL ESTATE AGENT REVIEWS.
I recently stumbled upon your latest Carrabelle listing. I must say, a home on Florida's Forgotten Coast is bound to be snatched up quickly. Best of luck with getting it under contract soon!

Posted by Barbara Corcoran on Thursday, June 15, 2023