Avoid Buyer's Remorse In Real Estate
Posted by Joe Manausa on Tuesday, September 21, 2010 at 12:30 PM
By Joe Manausa / September 21, 2010
Comment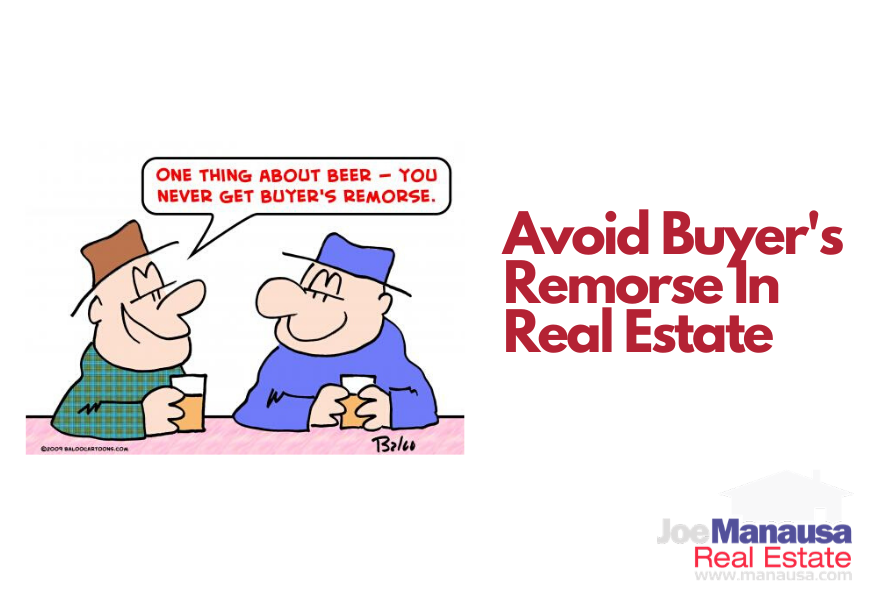 It is very understandable why buyer's remorse lurks behind every door right now in the real estate market, as fear is running rampant in a market filled with high levels of supply and low levels of optimism. What is buyers remorse you might wonder ...
Buyer's remorse is the feeling of regret after a purchase. It is frequently associated with the purchase of higher value items such as a car or house. It may stem from a sense of not wishing to be wrong, of guilt over extravagance or from feeling that one has been persuaded by a salesman
Buyer's remorse most often springs from that "sense of not wishing to be wrong," as it seems so easy to make a mistake when buying a home today. But it is actually possible to buy a home in Tallahassee and have no episodes of buyer's remorse. It only takes a little planning and preparation, and it never hurts to have some help from a top real estate agent in Tallahassee.
Avoid These Mistakes To Avoid Buyer's Remorse In Real Estate
Impulse Buys - So you think you might want to make a move and you just jump in the car to go out and check out a few open houses. Sure enough, the second one you see seems perfect and the salesperson there convinces you there are other buyers making offers on it even as you speak. Next thing you know, you have a home under contract. These types of impulse buys can be avoided with a well thought-out plan.
Blowing The Budget - Know what you want to spend on housing every month. If you currently own a home, how much more (or less) do you want to budget for monthly expenses. How about down payment? What kind of initial investment is the right amount for you. These are very easy things to decide (before) a home is found, but equally just as difficult once you convince yourself that you "gotta have it" (after) you find a home. Get yourself pre-approved with a lender before viewing your first home and you will be half-way home to beating buyer's remorse.
Failing To Seek Proficient Help - We all seek approval from our friends when we make big decisions and buying a home is no exception. Unfortunately, it is rare that our friends understand our unique needs and financial constraints, as well as the ever changing real estate market, to give us the guidance that we need. Having a great real estate company assist in the home purchase, from start to finish, is the easiest way to avoid buyer's remorse. Establishing a plan, following a proven process with a real estate professional, and sticking to one's goals and budget will stamp out buyer's remorse every time. Take the time to hire the best before you begin!
Indecision - This will not really be an issue if the previous mistakes were avoided. Take comfort in knowing that you are working with somebody who will protect you, stick to the plan and the budget, and then make the choice that you want to make. Indecision usually stems from a lack of confidence in the methodology used in making a decision, so make sure you are comfortable with the process along the way.
Buying a home should be fun and exciting right now. Interest rates are incredibly low and home affordability is at the best level in over 5 years. To ensure that you do not suffer buyer's remorse in real estate, just remember to hire the best real estate company in your area, establish a budget, talk with a lender, develop your plan of action, and then move forward decisively, knowing that you have done the best that you can.
---
*Joe Manausa Real Estate is a brokerage company headquartered in Tallahassee, Florida. Its unique business model provides specialists to both home sellers and home buyers, and the results speak for themselves. JMRE has significantly more 5-star reviews on google than any other local competitor. Joe Manausa Real Estate is a leader in internet marketing and utilizes search engine optimization, email marketing, social media and data analytics to get their clients' home sold faster and for more money than any other Tallahassee brokerage firm. For more information, visit www.manausa.com or call us at (850) 366-8917.
Please Do Us A Small Favor
We work very hard to produce daily content for our long-time readers and first-time visitors. We provide this information for free, hoping to earn your respect and trust and the right to one-day help you when selling or buying a home. Can we get your help spreading the word about our blog?
If you like the content, would you please like it or share it using the Facebook button at the beginning of the post? This simple action will be greatly appreciated! THANK YOU!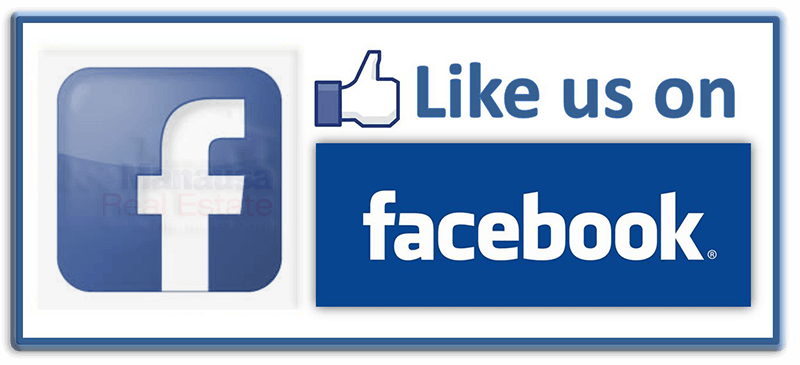 Also like us on Facebook at https://www.facebook.com/joemanausarealestate/
Your Local Expert In Tallahassee
Do you have a question on the Tallahassee real estate market? If so, you can leave a comment below, give us a call at (850) 366-8917, or drop us a note and we'll give you the local information needed to ensure a successful, smooth transaction.
As a local born and raised in Tallahassee with a focus on customer service, I promise you'll find great success when working with Joe Manausa Real Estate, just as have our past customers. You can read thousands of their reviews reported on Google, Facebook and Zillow right here: Real Estate Agent Reviews Tallahassee.
Have you heard about my new book "The Business of Getting Business?" It's a comprehensive guide for small businesses to help them make the move to digital. For those of us who want to survive and thrive in a world where large corporations are taking over, it is a must-read. It's also the perfect guide for how to sell a home in the digital age. You can go to Amazon (a trusted digital retailer) to get a copy delivered directly to your home.

Think all REALTORS are alike?
Read what people are saying about working with Joe Manausa Real Estate! You can see thousands of real customer reviews reported on Google, Facebook and Zillow at this link: CLICK HERE FOR REAL ESTATE AGENT REVIEWS.