Year Over Year Home Sales Grew 1 Percent
Posted by Joe Manausa on Monday, September 16, 2019 at 5:53 AM
By Joe Manausa / September 16, 2019
Comment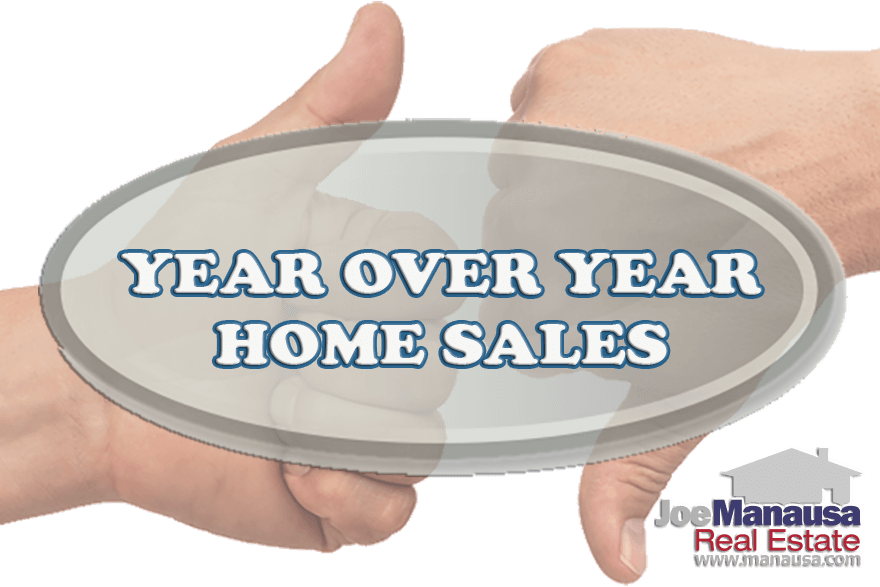 Year over year home sales rose slightly in August, posting the first gains that we've seen since May.
With many concerned about the slowing of the housing market, this report reveals that all is not what it seems and 2019 might yet continue seven years of growth in the Tallahassee real estate market.
Year Over Year Home Sales Graph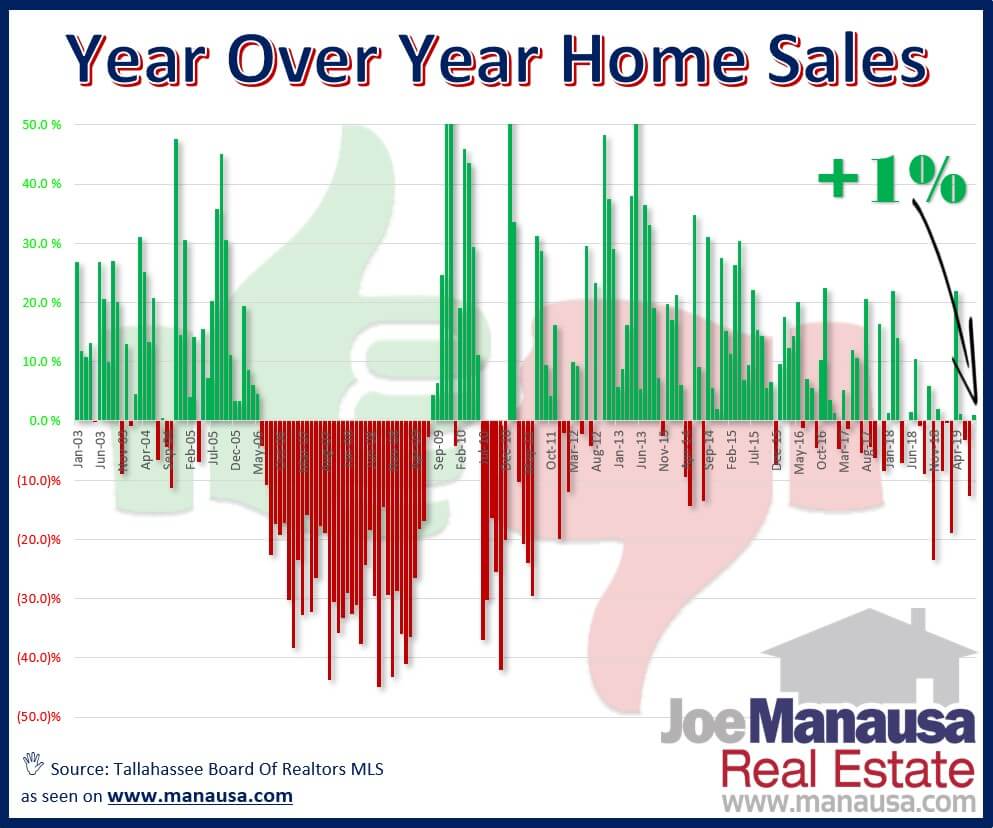 The graph above shows year over year homes sales, which is a method of tracking changes in the market. It is simply a measurement of one month compared to the same month in the prior year.
The green vertical lines occur when a month shows growth, while red vertical lines reveal declines. For example, the most recent month (August 2019) is green as 1% more homes sold in August this year than sold in Augst 2018.
Over the past twelve months, there have been seven months of declines and five months of gains, for a grand total decline of about 3%.
Keep Up With New Trends In Tallahassee!
Get The Tallahassee Real Estate Newsletter
Don't be the one that doesn't know what's going on when you sell a home or buy a home in Tallahassee.
Other buyers, sellers, lenders, and real estate agents have this critical information, and now you can too!
Get immediate access to our most recent newsletter.
Let nearly 30 years of experience work for you with charts, graphs, and analysis
of the Tallahassee housing market.
Not So Fast My Friend
While a 3% decline in the housing market is no minor (or major) thing, there is actually more to the story than one observes merely by looking at the raw numbers. The 3% decline, as of today, represents 93 fewer homes sold from January through August of this year versus January of August through last year.
What the raw numbers don't show is that more than 1/2 of that decline can be explained by one sale.
Last year my company sold a 56-unit condo complex to a single buyer, but since all units had their own tax identification number, it was recorded as 56 individual sales (not one large complex).
If you modify that sale to be a single transaction (as opposed to 56 transactions), then 2019 only trails 2018 by a whopping total of 37 homes, which is just over 1%. If you factor this into the mix then we cannot rule out 2019 out-performing 2018 by year's end!
Need Something More?
I hope our Year Over Year Home Sales Report has given you a better understand of the current real estate market in Tallahassee. If you have questions or feedback, you can give us a call at (850) 366-8917 or drop us a note, and we'll help you with your specific Tallahassee real estate needs.
As a locally born and raised Realtor in Tallahassee with a focus on customer service, I promise you'll find great success when working with Joe Manausa Real Estate, just as have our past customers. You can find thousands of their reviews reported on Google, Facebook, and Zillow right here: Real Estate Agent Reviews Tallahassee.
Real Estate Market Information Can Be Overwhelming
That's why Joe breaks the data down into easy-to-understand concepts. Whether you're buying, selling, investing or just interested in the market, sign up for Joe's blog to get the latest Tallahassee real estate updates, straight to your inbox.