CONGRATULATIONS!
You are one step away from getting timely updates to the Best Buy List for Tallahassee homes.
All you have to do is confirm it was actually you asking to be subscribed.
Simply look in your email inbox (or spam filter) for a confirmation of your subscription. We will not send you the latest Best Buy List until you click the link in the email that confirms that it was indeed you who subscribed.
The Email You Receive Will Look Similar To This: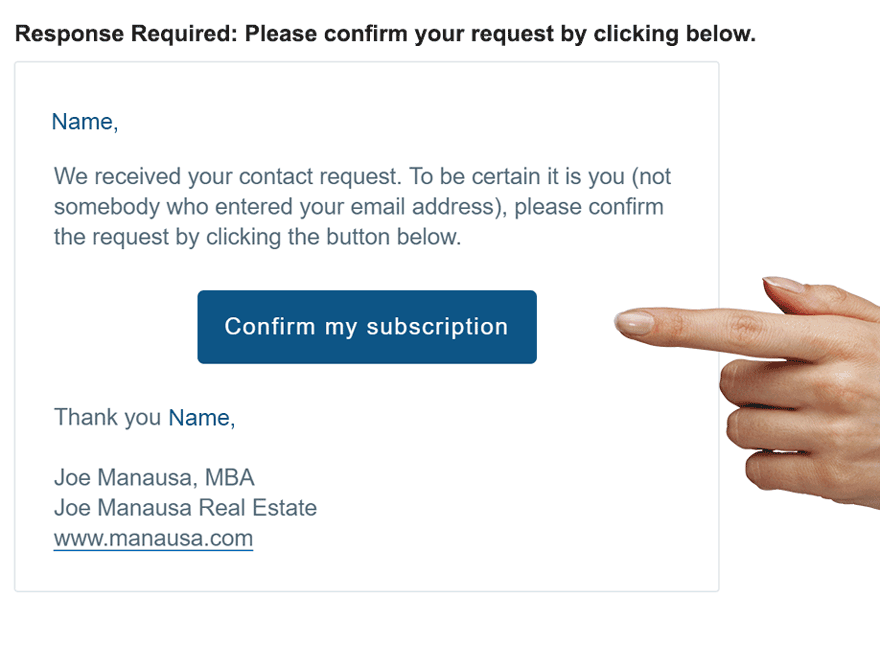 This measure stops people from subscribing for others and thus reduces the likelihood that we will upset people by wrongfully mailing to them. We have strong beliefs about stopping spam, so this is our way to ensure that we only send information to people who have requested to receive it.
You should also add our email address ([email protected]) to your email "white list" so that it does not end up in your spam filter. Because our list of subscribers is rather large (and growing!), your email program very well might think it is a spam message without our address being "pre-approved."
One final thing ... please let us know what you think. Thousands of people have used our best buy list and found phenomenal results when buying a home. If you think we've missed something or got something wrong, please reply to an email (or drop us a note) and let us know! Thank you and happy home selling!