What Does Back On The Market Mean? (And Why You Should Know!)
Posted by Joe Manausa on Wednesday, October 2, 2019 at 5:56 AM
By Joe Manausa / October 2, 2019
Comment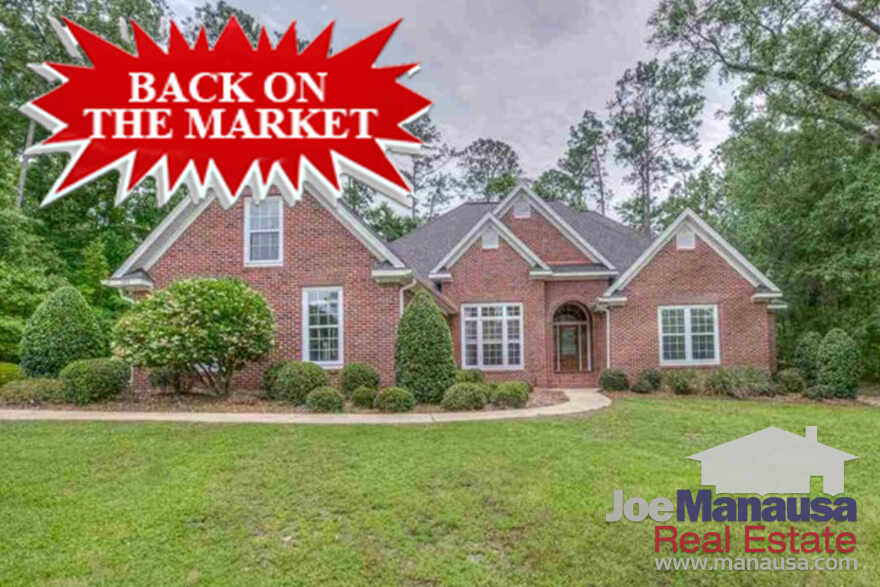 What does back on the market mean?
If you are looking to buy or sell a home, it is just one piece of industry jargon that you should acquaint yourself with in order to have a leg-up on your competition.
Today's post will show you how you can monitor this tiny subset of all homes for sale in Tallahassee in order to expose some motivated sellers and potential real estate deals.
Back On The Market Listings In Tallahassee
Before we get into the definition of back on the market listings, take a look at the BOMs (back on the market listings) available today:
Back On The Market Defined
So you have seen the current listings of back on the market homes, but what exactly does back on the market mean?
This is one of those terms where the definition is exactly what it implies ... homes for sale back on the market are homes that were once available for sale, then they were not available (off the market), but for some reason are now available again (back on the market). Here is a typical example.
Mr. and Mrs. Jones decided to list their home with a broker. After getting the home ready, staging it for buyers, it went on the market on the first of September. Three days later, a buyer brought an offer. Negotiations ensued and finally, a contract was struck on September 8th and the contract went "off the market" as its status was changed to under-contract.
During the course of due diligence, the buyer discovered that the house needed a new roof and some other lower-cost repairs. On September 17th, the buyer asked the seller to replace the roof. Negotiations ensued, but no new agreement could be ratified between buyer and seller. The buyer, using the inspection contingency, terminated the contract and received the deposit back. On September 19th, the property was put back "on the market."
Back On The Market Properties Identify Opportunities
Not every back on the market listing is a good deal, but the situation itself suggests an opportunity is present for a new buyer. Think about it, a homeowner thought they had somebody for their home so they probably went ahead and made plans for themselves.
If they found a new home, did they put it under contract? Do they (really) want that new home, does it change their motivation level for selling their current one? Do they need to sell their existing home before they can close on this new home? All of these questions (and more) were born from their home going off the market, so now that it is back on the market, how have things changed?
In our current market conditions, inventory is often scarce and finding a good deal can be tough. Any time a buyer can uncover a special circumstance, the chance for a deal is born. Why do houses go back on the market? Because of numerous reasons, and almost all of those reasons imply an increased motivation for the seller and a potential opportunity for a buyer ready to strike.

Speak To An Expert!
Joe has created a process that was designed to save you money on the purchase of a new home.
His past customers speak volumes (you will see Joe's buyer reviews after you submit the form) on why you should have Joe be your buyer's agent.
Talk to us today about helping you negotiate a better deal, with better terms, when buying your new home. You'll be glad you did!
How To Monitor Back On The Market Listings
If you are ready to buy a home but have not yet found the right one, you should visit our back on the market page several times each day. We update this page several times each hour, so you can be the first to know of these special opportunities.
Remember, inventory is tight right now, so if you see a home that interests you, do not let it slip away. Call, text, or email us right away so that we can schedule an immediate viewing. In today's market, the difference between buyers and frustrated shoppers is a lack of urgency when a new property is found. Back on the market homes could very well be your path to homeownership if you react in a timely manner.
Real Estate Expertise
I hope our October 2019 report on back on the market listings has given you an awareness that using a smarter approach to buying a home will not only save you money but also give you a chance of finding the home of your dreams. If you are ready to save money or if you have any questions, give us a call at (850) 366-8917 or drop us a note and we'll help you with your specific Tallahassee real estate needs.
As a local born and raised in Tallahassee with a focus on customer service, I promise you'll find great success when working with Joe Manausa Real Estate, just as have our past customers. You can thousands of their reviews reported on Google, Facebook and Zillow right here: Real Estate Agent Reviews Tallahassee.
Noto Recommends You Read Joe's Book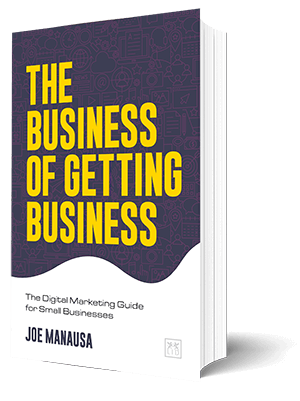 "Location, location, location' is no longer a competitive advantage. Digital marketing and going direct to consumer have made all geographical boundaries obsolete. The Business of Getting Business is a must-read modern-day survival guide for any local business to get to the next decade. Local businesses are on death ground.
They can either take a stand and re-invent themselves by embracing the digital frontier and have a chance to survive the overwhelming odds of digital direct-to-consumer capabilities that have erased all local and national business distinctions, or they can choose business as usual and accept certain death.
The Business of Getting Business is the critical survival guide for those that choose to dig in and fight."
– Anthony Noto, CEO, SoFi and former COO, Twitter
Get the book that explains it all, in a manner that is understanding to all, even technology neophytes. It's available on Amazon, a trusted source for consumers.