High End Home Sales Explode In Tallahassee
Posted by Joe Manausa on Tuesday, August 4, 2009 at 11:08 AM
By Joe Manausa / August 4, 2009
Comment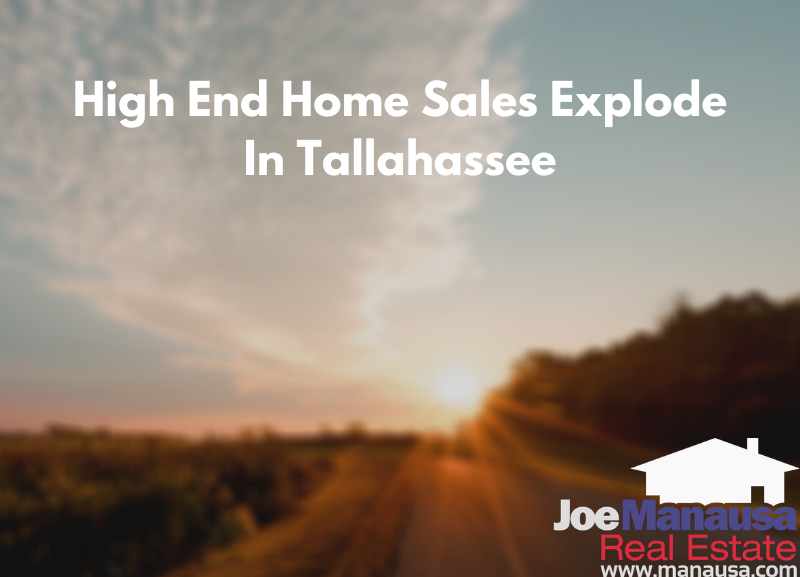 We have several customers who are buying high-end homes in Tallahassee (homes priced greater than $500,000) so I was wondering what the high-end market has done in the past few years. I decided to pull all of the home sales in the Tallahassee MLS in order to see if any trend existed.
The first thing that really caught my eye when analyzing the higher priced homes in Tallahassee is just how explosive this market has been. For example, home sales with prices over $500,000 grew by 670% from 2001 to 2006! Even this year, the worst year in the past 20 years for total home sales, the high-end housing market has grown 168% compared with 2001. One has to wonder how this part of the market has grown so rapidly, even as local jobs and wages have only grown with limited cost of living increases.
As usual, the Tallahassee Real Estate Blog likes to take a look at this real estate information in a graphical format. The following three real estate graphs will give us a much better look at high-end home sales in Tallahassee.
High End Home Sales In Tallahassee Explode This Decade
This first graph shows the explosive growth of the high-end housing market in Tallahassee. Each year from 2001 to 2006, the number of high end homes selling in Tallahassee grew by a substantial rate. Even as the bottom of the market has fallen, we can see that high-end homes are still selling at historically high rates.
Upper End Homes See Marginal Size Changes
You might wonder exactly what $500,000 will get you in today's Tallahassee housing market. Well, it will get you slightly less home than it would have in 2001, but roughly the same as in the past. This next graph shows the slight declining trend in home sizes by price range in the Tallahassee high end homes market.
Tallahassee High-End Home Values Still Rising?
The next real estate graph shows that Tallahassee high-end home values are coming down from the highs reach in 2006 and 2007, but the trend from 2001 is still higher. I find this amazing for a part of the market that exploded without the support of the local economy. We will keep our eyes closely glued to this trend, as I know that we currently have about 4 years supply of homes for sale in these price ranges.
As a reminder for those who subscribe to the Tallahassee Real Estate Blog by email, some embedded pictures and videos might not be appearing in your email and you might need to click the title header to go to your browser where all will be visible. Additionally, if you would like to respond (leave a comment) to this article, you will need to "click through" to the blog site to post your feedback.
Keep checking out the
Tallahassee Real Estate Blog
every day for updates on real estate in Tallahassee Florida.
If you like this Article then please subscribe to my
blog through a full
RSS feed
,
or you can

Subscribe by Email

.You will be able to stay informed about the happenings in the Tallahassee Real Estate Market.
Please Do Us A Small Favor
We work very hard to produce daily content for our long-time readers and first-time visitors. We provide this information for free, hoping to earn your respect and trust and the right to one-day help you when selling or buying a home. Can we get your help spreading the word about our blog?
If you like the content, would you please like it or share it using the Facebook button at the beginning of the post? This simple action will be greatly appreciated! THANK YOU!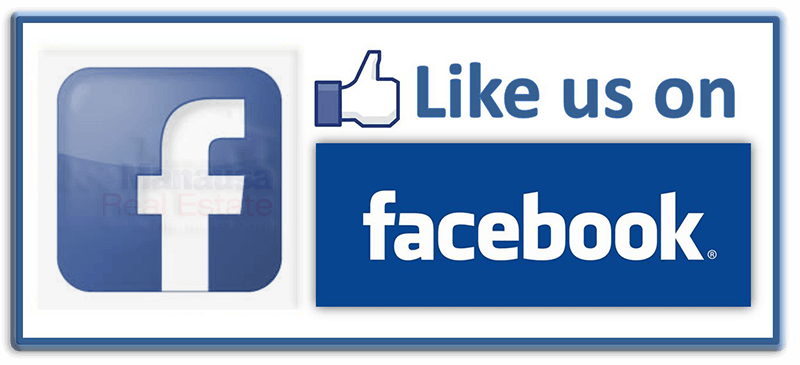 Also like us on Facebook at https://www.facebook.com/joemanausarealestate/
Joe Wrote The Book On How To Sell A Home Today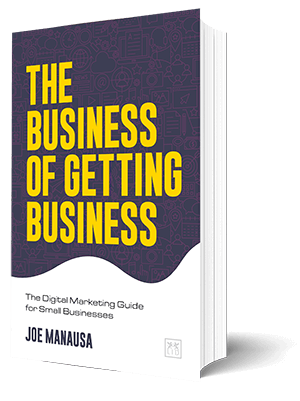 WARNING: The Internet & digital marketing systems have changed the way sellers need to market a home for sale. It's not about getting a home sold anymore, it's about getting a home sold and netting the most money from the sale.
To do this, a seller needs to hit the digital market hard in a coordinated effort that alerts ready-buyers (all at the same time) to ensure buyers understand they are competing for the right to buy the home.
While it only takes ONE buyer to sell a home, it takes MULTIPLE BUYERS for the seller to bid the property up to its highest value in today's market. You see our full explanation about how to sell a house here, or you can buy the book and really get into the nuts and bolts of selling a home in the digital age.
Get the book that explains it all, in a manner that is understanding to all, even technology neophytes. It's available on Amazon, a trusted source for consumers.

Think all REALTORS are alike?
Read what people are saying about working with Joe Manausa Real Estate! You can see thousands of real customer reviews reported on Google, Facebook and Zillow at this link: CLICK HERE FOR REAL ESTATE AGENT REVIEWS.