Summerbrooke Listings And Housing Report March 2022
Posted by Joe Manausa on Thursday, March 17, 2022 at 5:53 AM
By Joe Manausa / March 17, 2022
Comment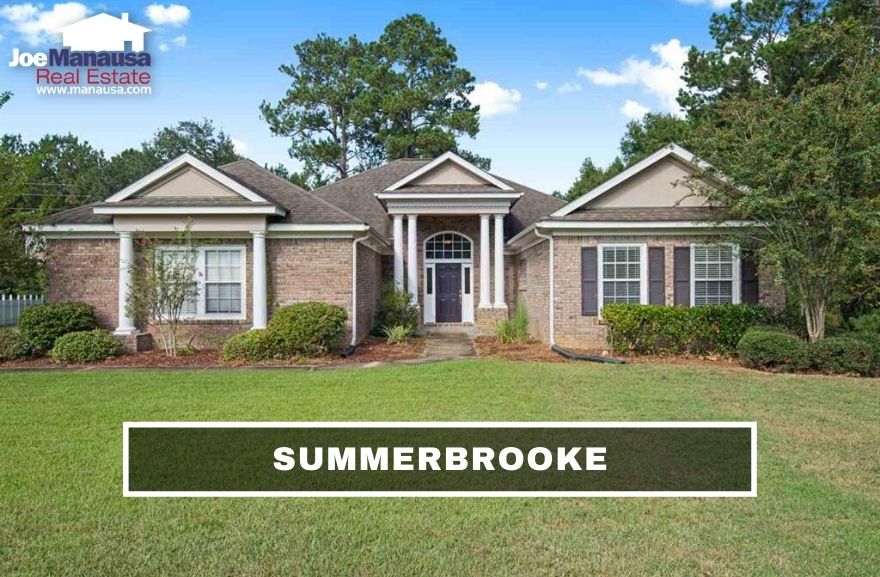 Summerbrooke in NE Tallahassee is located on the east side of North Meridian Road and south of Bannerman Road in the heart of the popular 32312 zip code.
Filled with roughly 600 three, four, and five-bedroom executive-sized homes built around the Summerbrooke Golf Course, Summerbrooke is in high demand for buyers wanting large homes on ample-sized lots.
Homes For Sale In Summerbrooke
Under Contract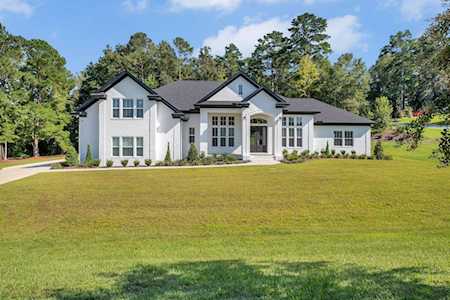 849 Summerbrooke Dr
Tallahassee, FL 32312
Summerbrooke Schools
Summerbrooke is zoned for the following A-rated Leon County Public Schools:
In this report, we have included graphs of average home prices, home value trends, and home sizes in Summerbrooke, as well as a table of the most recent 1,000 closed home sales to provide you an accurate view of the real estate market in Summerbrooke.
For the three real estate graphs found below, you will find the number of closed home sales for each year (red columns, measured on the left vertical axis), and an important real estate statistic shown in blue (measured on the right vertical axis).
It is important to note that the narrative contained below is for sales through December for all previous years but through the middle of March in 2022. The graphs and the closed sales table will be continuously updated into the future (meaning bookmark this page if you always want to know the current status of homes in Summerbrooke).
Summerbrooke Home Prices
The average price of the homes sold in Summerbrooke in 2021 was $495K, which was nearly 20% higher than the average reported in 2021. Considering the lack of supply of homes for sale in Tallahassee, we can expect prices to continue much higher.
Activity in Summerbrooke remains vibrant, with far more buyers than sellers for these popular NE Tallahassee golf-course homes. Currently, there are four homes for sale in Summerbrooke, and just one of them is already under contract with buyers.
Summerbrooke Home Values
Summerbrooke home values rose nearly 18% in 2021, setting a new all-time high annual average.
The average value of a home sold in Summerbrooke in 2021 was $184 per square foot, but buyers and sellers can expect values to move much higher.
Get Our Free Market Update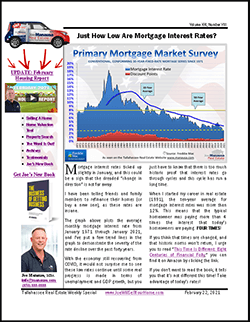 Other buyers, sellers, lenders, and real estate agents have this critical information, and now you can too!
Get immediate access to our most recent newsletter.
Let more than 30 years of experience work for you with charts, graphs, and analysis of the Tallahassee housing market.
Each Monday morning we send out a simple, one-page report that provides a snapshot of the Tallahassee housing market. It only takes 2 minutes to read, but it gives you better market intelligence than most real estate agents possess. Just tell us where to send it below!
Summerbrooke Home Sizes
The average size of the homes sold in Summerbrooke typically falls in a range of 2,400 to 2,900 square feet, and 2021 was no different.
The 49 home sales in 2021 were measured at an average size of 2,687 square feet.
Summerbrooke Home Sales
The following list shows the most recent 1,000 home sales in Summerbrooke.
| Address | Price | Price/SQF | Closing Date | Year Built | SQF | Sale Type |
| --- | --- | --- | --- | --- | --- | --- |
| 7564 Preservation Road | $749,900 | $235 | 2023-09-15 | 2000 | 3,185 | Resale |
| 7031 Lake Basin Road | $721,000 | $222 | 2023-08-31 | 2007 | 3,248 | Resale |
| 7875 Preservation Road | $530,000 | $227 | 2023-08-11 | 1999 | 2,330 | Resale |
| 1204 Wax Wing Court | $463,000 | $228 | 2023-08-11 | 1995 | 2,035 | Resale |
| 1228 Conservancy Dr E | $599,000 | $216 | 2023-08-07 | 1996 | 2,771 | Resale |
| 955 Summerbrooke Drive | $995,000 | $310 | 2023-08-04 | 2023 | 3,213 | New |
| 1256 Conservancy Dr E | $640,000 | $213 | 2023-07-27 | 1995 | 3,004 | Resale |
| 1252 Conservancy Dr E | $878,000 | $201 | 2023-07-25 | 1995 | 4,349 | Resale |
| 7646 Willow Bastic Court | $560,000 | $203 | 2023-07-20 | 1995 | 2,753 | Resale |
| 1123 Greensward Drive | $625,000 | $227 | 2023-07-17 | 1999 | 2,752 | Resale |
| 8079 Preservation Road | $535,000 | $208 | 2023-06-23 | 2002 | 2,574 | Resale |
| 1216 Greensward Drive | $675,000 | $213 | 2023-06-15 | 1999 | 3,168 | Resale |
| 1228 Conservancy Dr E | $460,000 | $166 | 2023-06-08 | 1996 | 2,771 | Resale |
| 7605 Willow Bastic Court | $809,000 | $176 | 2023-06-08 | 1996 | 4,588 | Resale |
| 7628 Preservation Road | $789,000 | $209 | 2023-05-30 | 1995 | 3,772 | Resale |
| 6840 Spicewood Lane | $600,000 | $206 | 2023-05-25 | 2000 | 2,914 | Resale |
| 1084 Summerbrooke Drive | $885,900 | $196 | 2023-05-15 | 1997 | 4,531 | Resale |
| 7798 Cricklewood Drive | $585,000 | $243 | 2023-05-04 | 2000 | 2,403 | Resale |
| 979 Summerbrooke Drive | $712,000 | $236 | 2023-05-04 | 2001 | 3,015 | Resale |
| 882 Hill Roost Road | $551,500 | $184 | 2023-04-24 | 1995 | 2,994 | Resale |
| 1196 Greensward Drive | $635,000 | $207 | 2023-04-12 | 1997 | 3,075 | Resale |
| 7132 Wooded Gorge Drive | $700,000 | $192 | 2023-03-29 | 2001 | 3,651 | Resale |
| 7886 Rael Court | $715,000 | $214 | 2023-03-01 | 1999 | 3,338 | Resale |
| 7708 Summer Tanager | $514,000 | $218 | 2023-01-31 | 1995 | 2,357 | Resale |
| 1188 Ronds Pointe Dr E | $650,000 | $253 | 2022-12-05 | 2002 | 2,561 | Resale |
| 6712 Spicewood Lane | $404,000 | $184 | 2022-09-27 | 1999 | 2,193 | Resale |
| 7749 Cricklewood Drive | $562,500 | $173 | 2022-09-14 | 2000 | 3,253 | Resale |
| 7581 Refuge Road | $510,000 | $172 | 2022-09-12 | 1993 | 2,965 | Resale |
| 7969 Lochknoll Lane | $623,750 | $223 | 2022-09-09 | 2020 | 2,803 | New |
| 8053 Longmeadow Drive | $566,500 | $215 | 2022-09-02 | 2003 | 2,640 | Resale |
| 8048 Preservation Road | $541,000 | $215 | 2022-09-01 | 2002 | 2,520 | Resale |
| 8067 Preservation Road | $475,000 | $196 | 2022-08-31 | 2003 | 2,425 | Resale |
| 8124 Blenheim Lane | $575,000 | $202 | 2022-08-22 | 2000 | 2,852 | Resale |
| 6520 Spicewood Lane | $575,000 | $235 | 2022-07-12 | 1997 | 2,444 | Resale |
| 1112 Lochknoll Court | $760,000 | $203 | 2022-07-01 | 2000 | 3,740 | Resale |
| 1201 Wax Wing Court | $660,000 | $240 | 2022-06-30 | 1998 | 2,747 | Resale |
| 1316 Conservancy Dr E | $675,000 | $226 | 2022-06-27 | 2001 | 2,976 | Resale |
| 1132 Greensward Drive | $640,000 | $240 | 2022-06-24 | 2001 | 2,670 | Resale |
| 6744 Spicewood Lane | $545,000 | $230 | 2022-06-22 | 2000 | 2,371 | Resale |
| 849 Summerbrooke Drive | $975,000 | $270 | 2022-06-22 | 2021 | 3,608 | Resale |
| 908 Hill Roost Road | $650,000 | $239 | 2022-06-20 | 1993 | 2,715 | Resale |
| 8097 Preservation | $618,500 | $209 | 2022-06-15 | 1998 | 2,961 | Resale |
| 7757 Preservation Road | $567,800 | $210 | 2022-06-01 | 2002 | 2,698 | Resale |
| 7113 Lake Basin Road | $522,000 | $206 | 2022-05-27 | 1990 | 2,538 | Resale |
| 7757 Preservation Rd | $567,800 | $210 | 2022-05-18 | 2002 | 2,698 | Resale |
| 8168 Parterre Court | $515,000 | $192 | 2022-05-05 | 2003 | 2,682 | Resale |
| 637 Summerbrooke Drive | $617,000 | $209 | 2022-04-28 | 1991 | 2,948 | Resale |
| 1149 Ronds W Pointe | $530,000 | $200 | 2022-04-20 | 2004 | 2,650 | Resale |
| 1412 Conservancy Dr E | $652,000 | $224 | 2022-04-11 | 2002 | 2,904 | Resale |
| 7708 Summer Tanager Dr | $300,000 | $127 | 2022-04-11 | 1995 | 2,357 | Resale |
| 8157 Parterre Court | $600,000 | $216 | 2022-04-07 | 2002 | 2,773 | Resale |
| 7601 Preservation Road | $641,500 | $199 | 2022-02-28 | 2000 | 3,228 | Resale |
| 7120 Heritage Ridge Road | $539,500 | $209 | 2022-02-16 | 1991 | 2,576 | Resale |
| 1136 Greensward Drive | $525,000 | $210 | 2021-12-23 | 1999 | 2,502 | Resale |
| 1085 Summerbrooke Drive | $631,000 | $205 | 2021-12-17 | 1994 | 3,075 | Resale |
| 7096 Spicewood Lane | $538,000 | $198 | 2021-12-15 | 2000 | 2,724 | Resale |
| 7869 Preservation Road | $479,000 | $203 | 2021-12-15 | 1996 | 2,364 | Resale |
| 7798 Cricklewood Drive | $501,000 | $208 | 2021-12-06 | 2000 | 2,403 | Resale |
| 1154 Ronds Pointe Drive | $460,850 | $198 | 2021-11-23 | 2001 | 2,331 | Resale |
| 7829 Preservation Road | $527,000 | $188 | 2021-11-19 | 2002 | 2,807 | Resale |
| 1205 Wax Wing Court | $526,000 | $190 | 2021-11-01 | 2001 | 2,775 | Resale |
| 1110 Conservancy Dr W | $600,000 | $209 | 2021-10-29 | 1998 | 2,866 | Resale |
| 1181 Ronds Pointe E Drive | $496,000 | $193 | 2021-10-28 | 2002 | 2,574 | Resale |
| 1435 Conservancy Dr E | $525,000 | $177 | 2021-10-25 | 2000 | 2,965 | Resale |
| 1435 E Conservancy Drive | $525,000 | $177 | 2021-10-25 | 2000 | 2,965 | Resale |
| 8048 Preservation Road | $473,500 | $188 | 2021-10-25 | 2002 | 2,520 | Resale |
| 7893 Preservation Road | $430,127 | $151 | 2021-10-22 | 2000 | 2,841 | Resale |
| 7575 Preservation Road | $592,000 | $190 | 2021-09-27 | 2003 | 3,110 | Resale |
| 7977 Preservation Road | $500,000 | $195 | 2021-09-24 | 2000 | 2,562 | Resale |
| 936 Hill Roost Road | $562,500 | $174 | 2021-09-24 | 1995 | 3,236 | Resale |
| 1200 Greensward Drive | $470,000 | $191 | 2021-09-13 | 2000 | 2,467 | Resale |
| 1113 Lochknoll Court | $709,387 | $171 | 2021-08-20 | 1997 | 4,147 | Resale |
| 1200 Greensward Dr | $473,000 | $191 | 2021-08-16 | 2000 | 2,467 | Resale |
| 6541 Spicewood Lane | $395,000 | $169 | 2021-08-13 | 1998 | 2,341 | Resale |
| 7737 Preservation Road | $580,000 | $181 | 2021-07-30 | 2014 | 3,200 | Resale |
| 1200 E Ronds Pointe Drive | $480,000 | $184 | 2021-07-30 | 2000 | 2,611 | Resale |
| 1200 Ronds Pointe Dr E | $480,000 | $184 | 2021-07-30 | 2000 | 2,608 | Resale |
| 8150 Parterre Court | $507,000 | $219 | 2021-07-21 | 2001 | 2,314 | Resale |
| 7131 Nesters Drive | $732,000 | $158 | 2021-07-15 | 2005 | 4,639 | Resale |
| 940 Summerbrooke Drive | $465,000 | $183 | 2021-06-24 | 1994 | 2,543 | Resale |
| 849 Summerbrooke Drive | $722,560 | $210 | 2021-06-21 | 2021 | 3,443 | New |
| 7032 Spicewood Lane | $502,000 | $187 | 2021-06-21 | 2003 | 2,683 | Resale |
| 7785 Cricklewood Drive | $505,000 | $191 | 2021-06-07 | 2002 | 2,646 | Resale |
| 1209 Conservancy Dr E | $455,000 | $196 | 2021-06-07 | 2001 | 2,318 | Resale |
| 1209 E Conservancy Drive | $455,000 | $196 | 2021-06-07 | 2001 | 2,318 | Resale |
| 1235 Conservancy Dr E | $412,000 | $162 | 2021-06-02 | 2000 | 2,531 | Resale |
| 1235 E Conservancy Drive | $412,000 | $163 | 2021-06-02 | 2000 | 2,531 | Resale |
| 1112 Greensward Drive | $485,000 | $207 | 2021-05-21 | 1997 | 2,338 | Resale |
| 8150 Bloys Court | $487,500 | $173 | 2021-05-21 | 2000 | 2,825 | Resale |
| 1356 Conservancy Dr E | $450,000 | $190 | 2021-04-16 | 1999 | 2,361 | Resale |
| 1356 E Conservancy Drive | $450,000 | $190 | 2021-04-16 | 1999 | 2,365 | Resale |
| 610 Summerbrooke Drive | $590,100 | $201 | 2021-03-15 | 1994 | 2,932 | Resale |
| 7510 Refuge Road | $800,000 | $151 | 2021-03-12 | 1996 | 5,297 | Resale |
| 1311 E Conservancy Drive | $465,000 | $185 | 2021-03-11 | 2003 | 2,513 | Resale |
| 7031 Lake Basin Road | $567,000 | $174 | 2021-02-01 | 2007 | 3,250 | Resale |
| 7582 Refuge Road | $725,000 | $154 | 2020-12-07 | 1996 | 4,714 | Resale |
| 1345 Conservancy Drive | $420,000 | $152 | 2020-12-04 | 2000 | 2,768 | Resale |
| 7886 Rael Court | $555,000 | $166 | 2020-11-20 | 1999 | 3,338 | Resale |
| 7115 Wooded Gorge Road | $508,000 | $189 | 2020-11-20 | 2001 | 2,693 | Resale |
| 7923 Preservation | $465,000 | $175 | 2020-11-20 | 1998 | 2,663 | Resale |
| 8108 Blenheim Lane | $439,900 | $155 | 2020-11-20 | 2000 | 2,837 | Resale |
| 8100 Blenheim Lane | $397,000 | $173 | 2020-11-16 | 1999 | 2,300 | Resale |
| 7562 Refuge Road | $570,000 | $176 | 2020-10-23 | 2002 | 3,234 | Resale |
| 7133 Wooded Gorge | $545,000 | $150 | 2020-10-19 | 1995 | 3,622 | Resale |
| 902 Hill Roost Road | $475,000 | $165 | 2020-10-14 | 1993 | 2,880 | Resale |
| 7665 Willow Bastic Court | $474,000 | $157 | 2020-10-09 | 1992 | 3,027 | Resale |
| 6712 Spicewood Lane | $325,000 | $148 | 2020-10-07 | 1999 | 2,193 | Resale |
| 8120 Viburnum Ct | $415,000 | $166 | 2020-10-05 | 2003 | 2,490 | Resale |
| 1268 Conservancy Dr E | $480,000 | $157 | 2020-09-29 | 2001 | 3,039 | Resale |
| 1268 E Conservancy Drive | $480,000 | $158 | 2020-09-29 | 2001 | 3,039 | Resale |
| 1000 Vireos Circle | $401,000 | $154 | 2020-09-28 | 1994 | 2,607 | Resale |
| 414 Summerbrooke Drive | $700,000 | $141 | 2020-09-25 | 2001 | 4,974 | Resale |
| 1060 Summerbrooke Drive | $570,000 | $173 | 2020-09-18 | 2002 | 3,304 | Resale |
| 8129 Viburnum Court | $496,000 | $169 | 2020-09-01 | 2002 | 2,931 | Resale |
| 823 Summerbrooke Drive | $420,000 | $155 | 2020-08-31 | 1992 | 2,714 | Resale |
| 1280 Conservancy Dr E | $417,500 | $154 | 2020-08-25 | 2001 | 2,694 | Resale |
| 1280 E Conservancy Drive | $417,500 | $155 | 2020-08-25 | 2001 | 2,694 | Resale |
| 7875 Preservation Road | $400,000 | $172 | 2020-07-24 | 1999 | 2,330 | Resale |
| 933 Summerbrooke Dr | $301,100 | $77 | 2020-07-15 | 1994 | 3,922 | Resale |
| 7628 Refuge Road | $650,000 | $157 | 2020-07-10 | 1996 | 4,131 | Resale |
| 940 Summerbrooke Drive | $407,500 | $160 | 2020-06-15 | 1994 | 2,543 | Resale |
| 7869 Preservation Road | $405,500 | $172 | 2020-06-08 | 1996 | 2,364 | Resale |
| 916 Hill Roost Road | $391,000 | $139 | 2020-05-28 | 1992 | 2,807 | Resale |
| 428 Summerbrooke Drive | $515,000 | $176 | 2020-05-26 | 1996 | 2,932 | Resale |
| 7942 Preservation Road | $385,000 | $135 | 2020-05-06 | 1998 | 2,848 | Resale |
| 7853 Preservation Road | $365,000 | $154 | 2020-04-25 | 1997 | 2,368 | Resale |
| 6777 Spicewood Lane | $340,000 | $132 | 2020-04-10 | 2003 | 2,569 | Resale |
| 7748 Preservation Road | $425,000 | $137 | 2020-04-06 | 2001 | 3,103 | Resale |
| 1188 Ronds Pointe Dr E | $400,000 | $156 | 2020-04-03 | 2002 | 2,561 | Resale |
| 8162 Bloys Court | $379,900 | $153 | 2020-03-27 | 2003 | 2,490 | Resale |
| 8136 Viburnum S Court | $409,000 | $148 | 2020-03-23 | 2003 | 2,768 | Resale |
| 1422 Stourhead Court | $395,000 | $148 | 2020-03-03 | 2000 | 2,667 | Resale |
| 7031 Heritage Ridge Road | $640,000 | $147 | 2020-02-28 | 2002 | 4,364 | Resale |
| 1208 Conservancy Dr E | $479,900 | $173 | 2020-02-28 | 1996 | 2,766 | Resale |
| 1208 E Conservancy Drive | $479,900 | $174 | 2020-02-28 | 1996 | 2,766 | Resale |
| 1084 Summerbrooke Drive | $625,000 | $139 | 2020-02-21 | 1997 | 4,511 | Resale |
| 1242 E Ronds Pointe Drive | $345,000 | $144 | 2020-01-10 | 2004 | 2,394 | Resale |
| 1242 Ronds Pointe Dr E | $345,000 | $144 | 2020-01-10 | 2004 | 2,394 | Resale |
| 7156 Nesters Drive | $598,500 | $147 | 2019-11-22 | 2005 | 4,064 | Resale |
| 7112 Upland Glade | $350,000 | $120 | 2019-10-25 | 1993 | 2,925 | Resale |
| 7912 Preservation Road | $362,500 | $162 | 2019-10-25 | 2000 | 2,239 | Resale |
| 1247 E Conservancy Drive | $480,000 | $187 | 2019-10-11 | 1996 | 2,563 | Resale |
| 1156 Ronds Pointe Drive E | $329,000 | $117 | 2019-10-11 | 1999 | 2,806 | Resale |
| 1247 Conservancy Dr E | $480,000 | $192 | 2019-10-10 | 1996 | 2,492 | Resale |
| 1036 Summerbrooke Dr | $410,000 | $157 | 2019-09-27 | 1999 | 2,602 | Resale |
| 1044 Summerbrooke Drive | $450,000 | $135 | 2019-08-28 | 1994 | 3,329 | Resale |
| 7883 Rael Court | $360,000 | $156 | 2019-08-22 | 2000 | 2,314 | Resale |
| 7782 Cricklewood Drive | $400,000 | $154 | 2019-08-20 | 2000 | 2,602 | Resale |
| 1012 Summerbrooke Drive | $430,000 | $135 | 2019-08-02 | 1995 | 3,197 | Resale |
| 1307 Conservancy Drive | $326,000 | $138 | 2019-08-02 | 1997 | 2,362 | Resale |
| 1340 Conservancy Dr E | $408,000 | $169 | 2019-08-01 | 2004 | 2,413 | Resale |
| 1012 Summerbrooke Dr | $430,000 | $134 | 2019-07-31 | 1995 | 3,197 | Resale |
| 8086 Ronds Pointe Court | $360,000 | $147 | 2019-07-30 | 2002 | 2,448 | Resale |
| 8097 Preservation Road | $475,000 | $163 | 2019-07-26 | 1998 | 2,915 | Resale |
| 7510 Preservation Road | $517,500 | $182 | 2019-07-26 | 2000 | 2,847 | Resale |
| 8140 Viburnum Court | $612,500 | $180 | 2019-07-19 | 2019 | 3,401 | New |
| 917 Summerbrooke Drive | $506,000 | $168 | 2019-07-12 | 1993 | 3,018 | Resale |
| 1157 Sisken Court | $393,500 | $151 | 2019-07-08 | 2004 | 2,606 | Resale |
| 6959 Spicewood Lane | $452,700 | $147 | 2019-07-01 | 1999 | 3,078 | Resale |
| 7684 Preservation Road | $400,000 | $157 | 2019-06-14 | 1995 | 2,543 | Resale |
| 1213 Conservancy Dr E | $360,000 | $168 | 2019-06-14 | 1998 | 2,136 | Resale |
| 1213 E Conservancy Drive | $360,000 | $169 | 2019-06-14 | 1998 | 2,136 | Resale |
| 6959 Spicewood Ln | $452,700 | $147 | 2019-06-13 | 1999 | 3,078 | Resale |
| 1164 W Conservancy Drive | $425,000 | $153 | 2019-05-30 | 2000 | 2,785 | Resale |
| 924 Summerbrooke Drive | $426,000 | $172 | 2019-05-30 | 1996 | 2,479 | Resale |
| 1127 Greensward Drive | $420,000 | $140 | 2019-05-14 | 1998 | 2,990 | Resale |
| 7008 Upland Glade Street | $360,000 | $141 | 2019-05-13 | 2000 | 2,547 | Resale |
| 1132 Greensward Drive | $446,000 | $167 | 2019-05-10 | 2001 | 2,670 | Resale |
| 964 Summerbrooke Drive | $400,000 | $157 | 2019-04-30 | 1994 | 2,542 | Resale |
| 1272 E Conservancy Drive | $400,000 | $142 | 2019-04-29 | 1998 | 2,815 | Resale |
| 837 Summerbrooke Dr | $398,000 | $135 | 2019-04-26 | 1993 | 2,944 | Resale |
| 1469 Applewood Way | $233,000 | $141 | 2019-04-25 | 1999 | 1,657 | Resale |
| 1160 W Conservancy Drive | $389,000 | $130 | 2019-04-09 | 1996 | 3,003 | Resale |
| 1017 Summerbrooke Drive | $440,000 | $166 | 2019-03-15 | 1993 | 2,651 | Resale |
| 1411 E Conservancy Drive | $525,000 | $187 | 2019-03-06 | 2019 | 2,809 | New |
| 909 Summerbrooke Drive | $500,000 | $151 | 2019-02-21 | 1993 | 3,308 | Resale |
| 8067 Preservation Road | $348,000 | $142 | 2019-02-15 | 2003 | 2,446 | Resale |
| 8092 Ronds Pointe Court | $382,500 | $152 | 2019-02-08 | 2005 | 2,523 | Resale |
| 8168 Parterre Ct | $413,000 | $154 | 2019-02-05 | 2003 | 2,682 | Resale |
| 7886 Rael Ct. | $537,500 | $161 | 2019-01-31 | 1999 | 3,338 | Resale |
| 7559 Preservation Rd | $599,900 | $134 | 2018-12-14 | 1996 | 4,475 | Resale |
| 7120 Lake Basin Road | $320,000 | $136 | 2018-12-03 | 1990 | 2,347 | Resale |
| 1105 Lochknoll Court | $376,000 | $155 | 2018-11-29 | 2002 | 2,428 | Resale |
| 866 Hill Roost Road | $479,000 | $154 | 2018-11-14 | 1992 | 3,114 | Resale |
| 8139 Parterre Ct | $390,000 | $136 | 2018-10-31 | 2001 | 2,857 | Resale |
| 7581 Refuge Rd | $272,000 | $103 | 2018-10-19 | 1993 | 2,645 | Resale |
| 1345 Conservancy Dr E | $367,800 | $150 | 2018-10-16 | 2000 | 2,442 | Resale |
| 1209 Wax Wing Court | $389,900 | $158 | 2018-10-03 | 2003 | 2,470 | Resale |
| 1224 E Conservancy Drive | $395,000 | $147 | 2018-09-28 | 1998 | 2,683 | Resale |
| 1175 Ronds Pointe Dr E | $390,000 | $152 | 2018-09-28 | 2003 | 2,574 | Resale |
| 1412 E Conservancy Drive | $463,513 | $144 | 2018-09-24 | 2002 | 3,219 | Resale |
| 1157 E Ronds Pointe Drive | $424,900 | $163 | 2018-09-21 | 2003 | 2,606 | Resale |
| 1230 E Ronds Pointe Drive | $325,000 | $153 | 2018-09-17 | 2000 | 2,128 | Resale |
| 1359 Conservancy Ct. E | $322,500 | $150 | 2018-08-24 | 2001 | 2,153 | Resale |
| 1136 Greensward Dr | $405,500 | $162 | 2018-08-24 | 1999 | 2,502 | Resale |
| 7724 Preservation | $408,000 | $151 | 2018-08-17 | 1999 | 2,698 | Resale |
| 1244 E Conservancy Drive | $410,000 | $145 | 2018-08-09 | 1997 | 2,819 | Resale |
| 7609 Refuge Rd | $525,000 | $158 | 2018-08-01 | 2001 | 3,332 | Resale |
| 7850 Preservation Road | $345,000 | $137 | 2018-07-27 | 2000 | 2,522 | Resale |
| 7665 Willow Bastic Court | $435,000 | $144 | 2018-07-23 | 1992 | 3,016 | Resale |
| 7918 Preservation Rd. | $374,400 | $143 | 2018-07-20 | 1997 | 2,614 | Resale |
| 867 Hill Roost Road | $472,499 | $160 | 2018-06-29 | 1992 | 2,960 | Resale |
| 1303 Conservancy Dr E | $410,000 | $142 | 2018-06-29 | 1995 | 2,888 | Resale |
| 1365 E Conservancy Dr | $445,000 | $154 | 2018-06-22 | 1999 | 2,897 | Resale |
| 7103 Heritage Ridge Rd. | $525,000 | $141 | 2018-06-22 | 2004 | 3,714 | Resale |
| 7874 Preservation Drive | $380,000 | $161 | 2018-05-31 | 1997 | 2,363 | Resale |
| 7120 Nesters Dr | $440,000 | $150 | 2018-05-29 | 1995 | 2,918 | Resale |
| 8136 Viburnum Ct. | $400,000 | $145 | 2018-05-15 | 2003 | 2,768 | Resale |
| 1229 Ronds Pointe Dr. | $430,000 | $148 | 2018-05-01 | 2000 | 2,902 | Resale |
| 1153 Ronds Pointe Dr E | $390,000 | $142 | 2018-04-30 | 2005 | 2,746 | Resale |
| 7651 Refuge Rd. | $450,000 | $142 | 2018-04-27 | 2000 | 3,170 | Resale |
| 1148 Greensward Drive | $335,000 | $131 | 2018-04-23 | 1999 | 2,548 | Resale |
| 7123 Wooded Gorge Road | $390,000 | $156 | 2018-04-20 | 2001 | 2,504 | Resale |
| 429 Summerbrooke Drive | $365,000 | $151 | 2018-04-02 | 1990 | 2,419 | Resale |
| 6977 Spicewood Lane | $374,000 | $156 | 2018-04-02 | 2000 | 2,403 | Resale |
| 1110 Conservancy Drive | $489,000 | $171 | 2018-03-30 | 1998 | 2,866 | Resale |
| 1025 Summerbrooke Drive | $474,570 | $183 | 2018-03-28 | 2017 | 2,600 | New |
| 7989 Preservation Road | $435,000 | $167 | 2018-03-28 | 2003 | 2,605 | Resale |
| 7108 Wooded Gorge Road | $473,000 | $140 | 2018-03-15 | 2003 | 3,368 | Resale |
| 7837 Preservation Road | $310,000 | $115 | 2018-03-09 | 2003 | 2,691 | Resale |
| 1180 Greensward Drive | $429,000 | $164 | 2018-02-28 | 2000 | 2,611 | Resale |
| 1033 Summerbrooke Drive | $450,000 | $161 | 2018-02-15 | 2003 | 2,796 | Resale |
| 7781 Cricklewood Dr | $382,000 | $156 | 2018-02-15 | 2002 | 2,446 | Resale |
| 7999 Lochknoll Ln | $553,000 | $96 | 2018-02-09 | 2008 | 5,766 | Resale |
| 1168 Greensward Court | $418,000 | $144 | 2018-02-06 | 2000 | 2,899 | Resale |
| 7883 Rael Court | $332,500 | $144 | 2018-02-02 | 2000 | 2,314 | Resale |
| 7883 Rael Ct | $332,500 | $143 | 2018-02-02 | 2000 | 2,314 | Resale |
| 7869 Preservation Road | $376,000 | $158 | 2018-01-12 | 1996 | 2,379 | Resale |
| 7107 Nesters Dr | $325,000 | $131 | 2017-12-22 | 1999 | 2,484 | Resale |
| 8079 Preservation Rd | $366,000 | $142 | 2017-12-20 | 2002 | 2,574 | Resale |
| 1216 Greensward Dr | $425,000 | $134 | 2017-12-07 | 1999 | 3,168 | Resale |
| 6968 Spicewood Lane | $360,000 | $149 | 2017-11-30 | 1999 | 2,424 | Resale |
| 1001 Summerbrooke Dr | $572,000 | $139 | 2017-11-17 | 1995 | 4,111 | Resale |
| 1247 Conservancy Dr E | $393,000 | $153 | 2017-10-26 | 1996 | 2,563 | Resale |
| 8157 Parterre Ct | $413,000 | $151 | 2017-09-18 | 2002 | 2,728 | Resale |
| 7724 Preservation Road | $410,000 | $152 | 2017-08-29 | 1999 | 2,698 | Resale |
| 7972 Preservation Road | $425,000 | $132 | 2017-08-18 | 2002 | 3,220 | Resale |
| 713 Summerbrooke Dr. | $438,000 | $148 | 2017-08-11 | 1993 | 2,957 | Resale |
| 7606 Willow Bastic Court | $422,000 | $142 | 2017-08-09 | 1994 | 2,963 | Resale |
| 7960 Downs Court | $422,900 | $149 | 2017-08-07 | 1999 | 2,847 | Resale |
| 7698 Summer Tanager Drive | $428,000 | $153 | 2017-07-31 | 1993 | 2,793 | Resale |
| 8117 Viburnum Court | $393,000 | $163 | 2017-07-20 | 2000 | 2,410 | Resale |
| 1220 Greensward Drive | $465,000 | $143 | 2017-07-15 | 2001 | 3,250 | Resale |
| 1196 Greensward Drive | $440,000 | $143 | 2017-07-10 | 1997 | 3,075 | Resale |
| 1252 Conservancy Dr E | $585,000 | $135 | 2017-07-03 | 1995 | 4,349 | Resale |
| 8162 Bloys Court | $350,000 | $141 | 2017-06-29 | 2003 | 2,490 | Resale |
| 7875 Preservation Road | $350,000 | $150 | 2017-06-28 | 1999 | 2,330 | Resale |
| 1118 Conservancy Dr W | $400,000 | $158 | 2017-06-27 | 2003 | 2,530 | Resale |
| 8139 Blenheim Lane | $349,000 | $103 | 2017-06-23 | 2000 | 3,400 | Resale |
| 1427 Conservancy Dr E | $355,000 | $151 | 2017-05-30 | 1996 | 2,355 | Resale |
| 8168 Bloys Court | $355,000 | $135 | 2017-05-15 | 2003 | 2,636 | Resale |
| 7628 Preservation | $512,000 | $136 | 2017-05-01 | 1995 | 3,772 | Resale |
| 1341 Conservancy Drive | $400,000 | $150 | 2017-04-24 | 1999 | 2,672 | Resale |
| 7889 Rael Court | $399,000 | $141 | 2017-04-04 | 1995 | 2,838 | Resale |
| 917 Summerbrooke Dr | $450,000 | $149 | 2017-03-30 | 1993 | 3,018 | Resale |
| 7947 Preservation Road | $395,000 | $154 | 2017-03-17 | 2002 | 2,561 | Resale |
| 6744 Spicewood Ln | $340,000 | $152 | 2017-02-10 | 2000 | 2,239 | Resale |
| 916 Hill Roost Road | $355,000 | $126 | 2017-01-25 | 1992 | 2,807 | Resale |
| 8060 Preservation Road | $395,000 | $136 | 2017-01-23 | 2004 | 2,915 | Resale |
| 1183 Conservancy Drive W | $405,500 | $139 | 2016-12-29 | 2001 | 2,919 | Resale |
| 1390 Conservancy Dr E | $373,000 | $133 | 2016-12-16 | 1999 | 2,801 | Resale |
| 7782 Cricklewood Dr | $358,000 | $138 | 2016-11-30 | 2000 | 2,602 | Resale |
| 7136 Upland Glade St | $440,000 | $131 | 2016-11-29 | 1999 | 3,358 | Resale |
| 1216 E Conservancy Drive | $395,000 | $146 | 2016-11-29 | 2000 | 2,710 | Resale |
| 1216 Conservancy Dr E | $395,000 | $146 | 2016-11-29 | 2000 | 2,710 | Resale |
| 1240 Greensward Drive | $367,000 | $144 | 2016-11-10 | 1997 | 2,546 | Resale |
| 1517 Applewood | $180,000 | $113 | 2016-11-08 | 2001 | 1,594 | Resale |
| 1435 E Conservancy Drive | $365,000 | $123 | 2016-10-17 | 2000 | 2,965 | Resale |
| 7562 Refuge Rd | $485,000 | $150 | 2016-10-13 | 2002 | 3,234 | Resale |
| 1391 E Conservancy Drive | $365,000 | $150 | 2016-09-06 | 1999 | 2,437 | Resale |
| 1391 Conservancy Dr E | $365,000 | $149 | 2016-09-06 | 1999 | 2,437 | Resale |
| 1012 Vireos Circle | $395,000 | $124 | 2016-08-22 | 1995 | 3,197 | Resale |
| 1012 Summerbrooke Dr | $395,000 | $124 | 2016-08-22 | 1995 | 3,197 | Resale |
| 8092 Ronds Pointe Ct | $365,000 | $145 | 2016-08-08 | 2005 | 2,523 | Resale |
| 1189 Greensward Dr | $345,000 | $138 | 2016-08-05 | 1999 | 2,494 | Resale |
| 1189 Greensward Drive | $345,000 | $137 | 2016-07-28 | 1999 | 2,519 | Resale |
| 7780 Preservation Road | $305,000 | $147 | 2016-07-05 | 2001 | 2,070 | Resale |
| 1157 Sisken Ct | $378,000 | $145 | 2016-06-30 | 2004 | 2,606 | Resale |
| 1157 Sisken Court | $378,000 | $145 | 2016-06-30 | 2004 | 2,606 | Resale |
| 7862 Preservation Road | $332,000 | $139 | 2016-06-21 | 1996 | 2,392 | Resale |
| 964 Summerbrooke Drive | $250,000 | $98 | 2016-06-17 | 1994 | 2,542 | Resale |
| 1123 Greensward Dr | $393,000 | $143 | 2016-06-01 | 1999 | 2,752 | Resale |
| 1127 Greensward Drive | $395,000 | $137 | 2016-05-26 | 1998 | 2,886 | Resale |
| 7724 Preservation | $345,000 | $128 | 2016-05-13 | 1999 | 2,698 | Resale |
| 8129 Viburnum | $409,000 | $140 | 2016-05-13 | 2002 | 2,931 | Resale |
| 1170 Ronds Pointe E Drive | $290,000 | $116 | 2016-05-05 | 2002 | 2,490 | Resale |
| 7020 Upland Glade | $340,000 | $143 | 2016-04-29 | 1992 | 2,376 | Resale |
| 1276 Conservancy Dr. E | $392,500 | $132 | 2016-04-11 | 2001 | 2,980 | Resale |
| 883 Hill Roost Road | $340,000 | $146 | 2016-04-08 | 1992 | 2,333 | Resale |
| 7781 Cricklewood Drive | $340,000 | $139 | 2016-03-30 | 2002 | 2,446 | Resale |
| 6936 Spicewood Drive | $300,000 | $136 | 2016-03-28 | 2000 | 2,212 | Resale |
| 1236 Greensward Drive | $340,000 | $134 | 2016-03-08 | 1996 | 2,528 | Resale |
| 1112 Greensward | $307,000 | $131 | 2016-02-29 | 1997 | 2,338 | Resale |
| 1135 Conservancy Dr W | $420,000 | $153 | 2016-02-10 | 1998 | 2,732 | Resale |
| 1104 Lochknoll Ct | $570,000 | $107 | 2016-01-08 | 2004 | 5,351 | Resale |
| 1143 Conservancy Drive West | $425,000 | $126 | 2015-12-14 | 1998 | 3,368 | Resale |
| 7572 Preservation Rd | $200,000 | $57 | 2015-12-01 | 1995 | 3,465 | Resale |
| 7853 Preservation Road | $319,999 | $134 | 2015-11-17 | 1997 | 2,386 | Resale |
| 7025 Lake Basin Road | $350,000 | $121 | 2015-11-16 | 1991 | 2,902 | Resale |
| 8130 Viburnum Court | $382,000 | $143 | 2015-11-13 | 2003 | 2,680 | Resale |
| 7829 Preservation Rd | $385,000 | $137 | 2015-11-02 | 2002 | 2,807 | Resale |
| 7140 Heritage Ridge Road | $347,500 | $112 | 2015-10-30 | 1993 | 3,110 | Resale |
| 1213 E Conservancy Drive | $175,000 | $82 | 2015-10-22 | 1998 | 2,136 | Resale |
| 1213 Conservancy Dr E | $175,000 | $82 | 2015-10-22 | 1998 | 2,136 | Resale |
| 1239 Conservancy Dr E | $362,000 | $144 | 2015-10-21 | 2000 | 2,517 | Resale |
| 1312 Conservancy Drive | $317,000 | $128 | 2015-09-23 | 2000 | 2,475 | Resale |
| 8156 Parterre Court | $356,000 | $131 | 2015-09-18 | 2005 | 2,721 | Resale |
| 1259 Conservancy Drive | $284,900 | $125 | 2015-09-11 | 2000 | 2,277 | Resale |
| 8077 Longmeadow Ln | $400,100 | $148 | 2015-09-02 | 2002 | 2,706 | Resale |
| 8124 Blenheim Ln | $318,500 | $112 | 2015-08-21 | 2000 | 2,852 | Resale |
| 948 Summerbrooke Drive | $301,250 | $109 | 2015-08-14 | 1993 | 2,766 | Resale |
| 7742 Cricklewood Drive | $325,000 | $130 | 2015-08-11 | 1999 | 2,506 | Resale |
| 909 Summerbrooke Drive | $425,000 | $128 | 2015-08-03 | 1993 | 3,308 | Resale |
| 7930 Preservation Rd | $342,500 | $131 | 2015-07-31 | 1999 | 2,611 | Resale |
| 6573 Spicewood Lane | $366,000 | $132 | 2015-07-27 | 1998 | 2,783 | Resale |
| 7977 Preservation | $355,000 | $139 | 2015-07-24 | 2000 | 2,562 | Resale |
| 7009 Upland Glade Street | $280,000 | $110 | 2015-07-15 | 1991 | 2,540 | Resale |
| 1113 Lochknoll Ct. | $510,000 | $127 | 2015-07-13 | 1997 | 4,012 | Resale |
| 7605 Willow Bastic | $450,000 | $98 | 2015-07-10 | 1996 | 4,588 | Resale |
| 1212 Conservancy Dr E | $315,000 | $120 | 2015-07-09 | 1996 | 2,615 | Resale |
| 1212 E Conservancy Drive | $315,000 | $120 | 2015-07-09 | 1996 | 2,615 | Resale |
| 1118 Conservancy Dr W | $355,000 | $140 | 2015-06-26 | 2003 | 2,530 | Resale |
| 1118 W Conservancy Drive | $355,000 | $140 | 2015-06-26 | 2003 | 2,530 | Resale |
| 7532 Preservation Road | $385,000 | $152 | 2015-06-26 | 2003 | 2,536 | Resale |
| 1000 Vireos Circle | $274,000 | $105 | 2015-06-18 | 1994 | 2,607 | Resale |
| 1224 Greensward Dr | $460,000 | $136 | 2015-06-18 | 2003 | 3,386 | Resale |
| 1184 Greensward Dr | $299,000 | $127 | 2015-06-17 | 2000 | 2,347 | Resale |
| 7588 Preservation Rd Drive | $330,000 | $135 | 2015-06-10 | 2003 | 2,443 | Resale |
| 8139 Blenheim Ln | $280,000 | $119 | 2015-06-03 | 2000 | 2,352 | Resale |
| 1041 Summerbrooke Drive | $450,000 | $129 | 2015-06-01 | 2004 | 3,500 | Resale |
| 1135 Greensward Drive | $353,000 | $146 | 2015-05-29 | 1998 | 2,416 | Resale |
| 8109 Preservtion Road | $305,000 | $102 | 2015-05-29 | 1999 | 2,977 | Resale |
| 850 Hill Roost Rd | $399,000 | $115 | 2015-05-15 | 1994 | 3,482 | Resale |
| 811 Summerbrooke Dr | $330,900 | $122 | 2015-05-06 | 1991 | 2,711 | Resale |
| 1311 Conservancy Dr E | $373,000 | $146 | 2015-04-03 | 2003 | 2,550 | Resale |
| 1308 Conservancy Dr E | $328,000 | $134 | 2015-02-20 | 1996 | 2,439 | Resale |
| 1308 E Conservancy Dr | $328,000 | $128 | 2015-02-20 | 1996 | 2,561 | Resale |
| 1324 Conservancy Dr E | $340,000 | $139 | 2015-01-23 | 1996 | 2,429 | Resale |
| 1324 E Conservancy Dr | $340,000 | $120 | 2015-01-23 | 1996 | 2,824 | Resale |
| 1303 Conservancy Dr E | $221,000 | $90 | 2014-12-31 | 1995 | 2,465 | Resale |
| 7900 Rael Ct | $449,900 | $114 | 2014-12-30 | 2009 | 3,956 | Resale |
| 1149 Ronds Pointe Dr W | $320,000 | $121 | 2014-12-21 | 2004 | 2,650 | Resale |
| 924 Summerbrooke Dr | $355,000 | $155 | 2014-12-01 | 1996 | 2,294 | Resale |
| 858 Hill Roost Rd | $343,000 | $119 | 2014-11-24 | 1992 | 2,889 | Resale |
| 1225 Greensward Dr | $290,000 | $132 | 2014-10-02 | 1998 | 2,203 | Resale |
| 7037 Heritage Ridge Rd | $490,000 | $185 | 2014-09-16 | 1995 | 2,651 | Resale |
| 7861 Preservation Rd | $365,000 | $140 | 2014-09-05 | 2003 | 2,605 | Resale |
| 1252 Conservancy Dr E | $439,000 | $101 | 2014-08-15 | 1995 | 4,349 | Resale |
| 994 Vireos Cir | $280,000 | $105 | 2014-08-15 | 1994 | 2,660 | Resale |
| 6552 Spicewood Ln | $315,000 | $132 | 2014-08-11 | 1996 | 2,392 | Resale |
| 1383 Conservancy Dr E | $341,500 | $126 | 2014-08-08 | 1997 | 2,700 | Resale |
| 908 Hill Roost Rd | $348,000 | $129 | 2014-08-04 | 1993 | 2,708 | Resale |
| 7113 Lake Basin Rd | $310,000 | $122 | 2014-08-01 | 1990 | 2,538 | Resale |
| 8067 Preservation Rd | $327,500 | $135 | 2014-07-17 | 2003 | 2,425 | Resale |
| 6999 Spicewood Ln | $365,000 | $122 | 2014-07-11 | 2001 | 3,002 | Resale |
| 6959 Spicewood Ln | $374,900 | $122 | 2014-06-20 | 1999 | 3,078 | Resale |
| 7067 Spicewood Ln | $241,000 | $111 | 2014-06-20 | 1999 | 2,177 | Resale |
| 1017 Summerbrooke Dr | $400,000 | $151 | 2014-06-18 | 1993 | 2,651 | Resale |
| 7898 Preservation Rd | $277,000 | $127 | 2014-06-16 | 2000 | 2,181 | Resale |
| 7737 Preservation Rd | $390,000 | $125 | 2014-06-06 | 2014 | 3,123 | New |
| 512 Summerbrooke Dr | $394,000 | $155 | 2014-05-30 | 1990 | 2,544 | Resale |
| 900 Summerbrooke Dr | $380,000 | $112 | 2014-05-27 | 1994 | 3,382 | Resale |
| 1159 Greensward Dr | $326,000 | $130 | 2014-05-22 | 1999 | 2,506 | Resale |
| 6744 Spicewood Ln | $276,500 | $123 | 2014-04-30 | 2000 | 2,239 | Resale |
| 6904 Spicewood Ln | $310,000 | $134 | 2014-04-29 | 2002 | 2,309 | Resale |
| 1236 Ronds Pointe Dr E | $335,000 | $131 | 2014-04-24 | 2000 | 2,556 | Resale |
| 1137 Ronds Pointe Dr W | $330,000 | $134 | 2014-04-23 | 2003 | 2,462 | Resale |
| 1123 Greensward Dr | $375,000 | $136 | 2014-04-21 | 1999 | 2,752 | Resale |
| 1280 Conservancy Dr E | $340,000 | $126 | 2014-03-31 | 2001 | 2,694 | Resale |
| 7101 Upland Glade St | $340,000 | $140 | 2014-03-31 | 1990 | 2,431 | Resale |
| 1113 Lochknoll Ct | $305,000 | $76 | 2014-03-21 | 1997 | 4,012 | Resale |
| 1252 Conservancy Dr E | $250,000 | $63 | 2014-03-17 | 1995 | 3,944 | New |
| 7861 Preservation Rd | $338,250 | $130 | 2014-03-17 | 2003 | 2,605 | New |
| 7013 Lake Basin Rd | $259,000 | $96 | 2014-03-06 | 1991 | 2,700 | Resale |
| 1127 Greensward Dr | $381,000 | $133 | 2014-02-13 | 1998 | 2,866 | Resale |
| 7700 Preservation Rd | $268,000 | $97 | 2014-01-31 | 1995 | 2,750 | Resale |
| 7727 Preservation Rd | $355,000 | $135 | 2013-12-06 | 1995 | 2,636 | Resale |
| 1365 Conservancy Dr E | $372,000 | $128 | 2013-11-15 | 1999 | 2,897 | Resale |
| 7684 Preservation Rd | $350,000 | $138 | 2013-11-13 | 1995 | 2,543 | Resale |
| 1408 Conservancy Dr E | $333,000 | $131 | 2013-10-18 | 2000 | 2,548 | Resale |
| 1242 Ronds Pointe Dr E | $309,000 | $129 | 2013-10-17 | 2004 | 2,394 | Resale |
| 6808 Spicewood Ln | $265,000 | $111 | 2013-09-20 | 1999 | 2,395 | Resale |
| 1049 Summerbrooke Dr | $300,000 | $138 | 2013-08-30 | 1994 | 2,176 | Resale |
| 8067 Preservation Rd | $325,000 | $134 | 2013-08-14 | 2003 | 2,425 | Resale |
| 7887 Preservation Rd | $250,200 | $94 | 2013-07-17 | 1995 | 2,671 | Resale |
| 7782 Cricklewood Dr | $330,000 | $127 | 2013-07-12 | 2000 | 2,602 | Resale |
| 1320 Conservancy Dr E | $435,000 | $131 | 2013-07-12 | 2002 | 3,320 | Resale |
| 901 Summerbrooke Dr | $390,000 | $126 | 2013-07-12 | 2003 | 3,107 | Resale |
| 909 Summerbrooke Dr | $400,000 | $121 | 2013-07-12 | 1993 | 3,308 | Resale |
| 1196 Greensward Dr | $340,000 | $111 | 2013-07-03 | 1997 | 3,075 | Resale |
| 331 Summerbrooke Dr | $411,000 | $139 | 2013-06-28 | 1990 | 2,961 | Resale |
| 7971 Preservation Rd | $355,000 | $126 | 2013-06-28 | 2001 | 2,828 | Resale |
| 1240 Greensward Dr | $340,000 | $146 | 2013-06-21 | 1997 | 2,326 | Resale |
| 1187 Ronds Pointe Dr E | $298,000 | $139 | 2013-06-14 | 1999 | 2,141 | Resale |
| 1176 Greensward Dr | $378,000 | $136 | 2013-05-31 | 2001 | 2,781 | Resale |
| 7889 Rael Ct | $306,000 | $108 | 2013-05-24 | 1995 | 2,838 | Resale |
| 1180 Greensward Dr | $375,000 | $144 | 2013-05-22 | 2000 | 2,611 | Resale |
| 7105 Midland Pass | $350,000 | $120 | 2013-05-17 | 1990 | 2,910 | Resale |
| 7103 Heritage Ridge Rd | $460,000 | $126 | 2013-05-02 | 2004 | 3,643 | Resale |
| 8143 Viburnum Ct N | $309,000 | $105 | 2013-05-01 | 2000 | 2,947 | Resale |
| 7688 Summer Tanager Dr | $325,000 | $135 | 2013-04-30 | 1993 | 2,408 | Resale |
| 1345 Conservancy Dr E | $329,000 | $135 | 2013-04-25 | 2000 | 2,442 | Resale |
| 7567 Preservation Rd | $350,000 | $99 | 2013-04-15 | 1996 | 3,525 | Resale |
| 7116 Wooded Gorge Rd | $305,000 | $129 | 2013-04-15 | 1996 | 2,360 | Resale |
| 7564 Preservation Rd | $430,000 | $134 | 2013-04-05 | 2000 | 3,199 | Resale |
| 7767 Preservation Rd | $328,400 | $133 | 2013-04-03 | 2001 | 2,474 | Resale |
| 8101 Longmeadow Ln | $295,000 | $126 | 2013-03-28 | 2003 | 2,342 | Resale |
| 7521 Refuge Rd | $335,000 | $109 | 2013-03-22 | 1993 | 3,074 | Resale |
| 7983 Lochknoll Ln | $400,000 | $137 | 2013-03-18 | 2000 | 2,911 | Resale |
| 7989 Preservation Rd | $339,000 | $130 | 2013-03-15 | 2003 | 2,605 | Resale |
| 1121 Lochknoll Ct | $425,000 | $110 | 2013-03-14 | 2007 | 3,857 | Resale |
| 7122 Upland Glade St | $234,800 | $112 | 2013-02-28 | 1992 | 2,092 | Resale |
| 7477 Preservation Rd | $540,000 | $148 | 2013-02-25 | 2003 | 3,641 | Resale |
| 7628 Preservation Rd | $412,000 | $109 | 2013-02-22 | 1995 | 3,772 | Resale |
| 1135 Greensward Dr | $327,800 | $136 | 2013-02-15 | 1998 | 2,416 | Resale |
| 917 Summerbrooke Dr | $378,000 | $125 | 2013-01-17 | 1993 | 3,018 | Resale |
| 6573 Spicewood Ln | $365,000 | $131 | 2013-01-10 | 1998 | 2,783 | Resale |
| 7918 Preservation Rd | $300,000 | $115 | 2012-12-27 | 1997 | 2,614 | Resale |
| 940 Summerbrooke Dr | $285,000 | $112 | 2012-12-14 | 1994 | 2,543 | Resale |
| 7000 Upland Glade St | $240,000 | $108 | 2012-12-05 | 1998 | 2,224 | Resale |
| 7894 Rael Ct | $425,000 | $137 | 2012-11-02 | 2007 | 3,093 | Resale |
| 1379 Conservancy Dr E | $350,000 | $124 | 2012-10-24 | 2000 | 2,826 | Resale |
| 1251 Conservancy Dr E | $358,000 | $125 | 2012-10-15 | 2000 | 2,853 | Resale |
| 8060 Preservation Rd | $335,500 | $116 | 2012-10-15 | 2004 | 2,901 | Resale |
| 1431 Conservancy Dr E | $327,500 | $135 | 2012-10-01 | 1996 | 2,428 | Resale |
| 1271 Conservancy Dr E | $310,000 | $107 | 2012-09-28 | 2001 | 2,893 | Resale |
| 1180 Greensward Dr | $377,000 | $144 | 2012-09-28 | 2000 | 2,613 | Resale |
| 8091 Preservation Rd | $294,000 | $113 | 2012-09-28 | 2003 | 2,596 | Resale |
| 1165 Conservancy Dr W | $355,000 | $115 | 2012-09-26 | 1995 | 3,099 | Resale |
| 222 Summerbrooke Dr | $400,000 | $111 | 2012-09-14 | 1994 | 3,588 | Resale |
| 1268 Conservancy Dr E | $374,000 | $123 | 2012-09-07 | 2001 | 3,039 | Resale |
| 1248 Conservancy Dr | $394,000 | $147 | 2012-08-31 | 2012 | 2,676 | New |
| 1263 Conservancy Dr E | $310,000 | $130 | 2012-08-31 | 2001 | 2,385 | Resale |
| 7757 Cricklewood Dr | $330,000 | $123 | 2012-08-24 | 1997 | 2,678 | Resale |
| 7502 Refuge Rd | $315,000 | $104 | 2012-08-20 | 1996 | 3,020 | Resale |
| 7893 Preservation Rd | $275,000 | $97 | 2012-08-07 | 2000 | 2,843 | Resale |
| 530 Summerbrooke Dr | $345,000 | $138 | 2012-07-31 | 1994 | 2,498 | Resale |
| 1123 Greensward Dr | $363,000 | $132 | 2012-07-31 | 1999 | 2,752 | Resale |
| 7532 Preservation Rd | $360,000 | $142 | 2012-07-11 | 2003 | 2,528 | Resale |
| 7798 Cricklewood Dr | $279,900 | $116 | 2012-06-15 | 2000 | 2,403 | Resale |
| 8097 Preservation Rd | $351,000 | $137 | 2012-05-01 | 1998 | 2,561 | Resale |
| 1154 Ronds Pointe Dr E | $305,000 | $131 | 2012-04-19 | 2001 | 2,335 | Resale |
| 1001 Summerbrooke Dr | $360,000 | $84 | 2012-03-29 | 1995 | 4,308 | Resale |
| 1387 Conservancy Dr E | $245,000 | $91 | 2012-03-16 | 1998 | 2,690 | Resale |
| 317 Summerbrooke Dr | $349,000 | $148 | 2012-03-15 | 1990 | 2,359 | Resale |
| 1017 Summerbrooke Dr | $375,000 | $141 | 2011-12-06 | 1993 | 2,651 | Resale |
| 1179 Conservancy Dr W | $285,000 | $107 | 2011-10-21 | 2001 | 2,671 | Resale |
| 1224 Conservancy Dr E | $313,000 | $117 | 2011-10-21 | 1998 | 2,683 | Resale |
| 7749 Cricklewood Dr | $391,500 | $121 | 2011-10-17 | 2000 | 3,248 | Resale |
| 7114 Midland Pass | $90,578 | $148 | 2011-10-03 | 2011 | 612 | New |
| 926 Hill Roost Rd | $377,200 | $137 | 2011-09-08 | 1993 | 2,756 | Resale |
| 1148 Greensward Dr | $319,500 | $125 | 2011-09-01 | 1999 | 2,548 | Resale |
| 7083 Spicewood Ln | $282,000 | $132 | 2011-08-10 | 2001 | 2,133 | Resale |
| 7862 Preservation Rd | $305,000 | $127 | 2011-08-10 | 1996 | 2,408 | Resale |
| 8073 Preservation Rd | $285,000 | $120 | 2011-07-29 | 2002 | 2,374 | Resale |
| 1017 Summerbrooke Dr | $407,500 | $154 | 2011-07-15 | 1993 | 2,651 | Resale |
| 850 Hill Roost Rd | $369,000 | $128 | 2011-06-30 | 1994 | 2,880 | Resale |
| 7977 Preservation Rd | $326,000 | $127 | 2011-06-03 | 2000 | 2,562 | Resale |
| 7036 Heritage Ridge Rd | $425,000 | $133 | 2011-05-31 | 1994 | 3,195 | Resale |
| 7741 Cricklewood Dr | $390,000 | $137 | 2011-05-27 | 1999 | 2,856 | Resale |
| 7886 Rael Ct | $420,000 | $126 | 2011-05-20 | 1999 | 3,338 | Resale |
| 7551 Preservation Rd | $350,000 | $105 | 2011-04-29 | 2004 | 3,332 | Resale |
| 7130 Nesters Dr | $289,000 | $95 | 2011-04-27 | 1995 | 3,027 | Resale |
| 1220 Greensward Dr | $431,000 | $135 | 2011-01-12 | 2001 | 3,186 | Resale |
| 8143 Bloys Ct | $335,000 | $129 | 2011-01-07 | 2001 | 2,599 | Resale |
| 1152 Greensward Ct | $350,000 | $133 | 2011-01-06 | 2000 | 2,622 | Resale |
| 7115 Nesters Dr | $475,000 | $149 | 2010-12-23 | 2003 | 3,180 | Resale |
| 8061 Preservation Rd | $385,000 | $121 | 2010-12-20 | 2005 | 3,184 | Resale |
| 8135 Viburnum Ct | $325,000 | $133 | 2010-12-17 | 2005 | 2,444 | Resale |
| 7516 Preservation Rd | $75,000 | $30 | 2010-12-03 | 1995 | 2,442 | Resale |
| 531 Summerbrooke Dr | $339,000 | $118 | 2010-11-19 | 1990 | 2,868 | Resale |
| 7131 Nesters Dr | $570,000 | $123 | 2010-11-18 | 2005 | 4,639 | Resale |
| 7532 Preservation Rd | $350,000 | $138 | 2010-11-18 | 2003 | 2,528 | Resale |
| 6872 Spicewood Ln | $310,000 | $115 | 2010-10-29 | 2000 | 2,692 | Resale |
| 8169 Parterre Ct | $331,100 | $129 | 2010-10-28 | 2003 | 2,571 | Resale |
| 7960 Downs Ct | $375,000 | $132 | 2010-10-27 | 1999 | 2,849 | Resale |
| 7140 Heritage Ridge Rd | $350,000 | $118 | 2010-10-27 | 1993 | 2,974 | Resale |
| 7562 Refuge Rd | $442,500 | $137 | 2010-10-22 | 2002 | 3,234 | Resale |
| 7032 Spicewood Ln | $315,000 | $117 | 2010-09-30 | 2003 | 2,683 | Resale |
| 7757 Cricklewood Dr | $348,500 | $130 | 2010-09-17 | 1997 | 2,678 | Resale |
| 7109 Heritage Ridge Rd | $300,000 | $112 | 2010-09-15 | 1991 | 2,668 | Resale |
| 1239 Conservancy Dr E | $343,000 | $137 | 2010-09-10 | 2000 | 2,496 | Resale |
| 8117 Blenheim Ln | $270,000 | $126 | 2010-08-31 | 2003 | 2,136 | Resale |
| 8123 Viburnum Ct | $304,000 | $116 | 2010-08-26 | 2000 | 2,614 | Resale |
| 7504 Preservation Rd | $370,000 | $138 | 2010-08-20 | 1999 | 2,676 | Resale |
| 7140 Wooded Gorge Rd | $376,000 | $141 | 2010-08-04 | 2001 | 2,673 | Resale |
| 8162 Parterre Ct | $230,000 | $105 | 2010-07-28 | 2005 | 2,198 | Resale |
| 7608 Refuge Rd | $300,000 | $90 | 2010-07-26 | 2010 | 3,344 | New |
| 1351 Conservancy Dr E | $325,000 | $116 | 2010-06-29 | 2000 | 2,792 | Resale |
| 7083 Spicewood Ln | $282,500 | $132 | 2010-06-28 | 2001 | 2,133 | Resale |
| 1220 Conservancy Dr E | $312,000 | $103 | 2010-06-23 | 1995 | 3,038 | Resale |
| 7765 Cricklewood Dr | $410,000 | $136 | 2010-06-15 | 2000 | 3,008 | Resale |
| 7477 Preservation Rd | $574,500 | $158 | 2010-06-01 | 2003 | 3,641 | Resale |
| 8089 Longmeadow Dr | $537,500 | $131 | 2010-05-28 | 2008 | 4,092 | Resale |
| 7757 Cricklewood Dr | $275,000 | $103 | 2010-05-27 | 1997 | 2,678 | Resale |
| 1275 Conservancy Dr E | $312,000 | $132 | 2010-05-25 | 1996 | 2,361 | Resale |
| 1033 Summerbrooke Dr | $465,000 | $166 | 2010-05-20 | 2003 | 2,796 | Resale |
| 1418 Stourhead Ct | $330,000 | $131 | 2010-05-11 | 1999 | 2,513 | Resale |
| 8067 Preservation Rd | $338,000 | $139 | 2010-05-10 | 2003 | 2,425 | Resale |
| 1420 Stourhead Ct | $409,000 | $110 | 2010-05-06 | 1997 | 3,733 | Resale |
| 300 Summerbrooke Dr | $465,000 | $159 | 2010-04-30 | 1991 | 2,920 | Resale |
| 1320 Conservancy Dr E | $465,000 | $140 | 2010-04-26 | 2002 | 3,320 | Resale |
| 1176 Greensward Dr | $362,500 | $130 | 2010-04-16 | 2001 | 2,781 | Resale |
| 933 Summerbrooke Dr | $404,000 | $101 | 2010-04-15 | 1994 | 4,018 | Resale |
| 1216 Conservancy Dr E | $360,000 | $133 | 2010-03-18 | 2000 | 2,710 | Resale |
| 1420 Stourhead Ct | $300,000 | $80 | 2010-03-12 | 1997 | 3,733 | Resale |
| 1341 Conservancy Dr E | $375,000 | $140 | 2010-03-11 | 1999 | 2,672 | Resale |
| 7983 Lochknoll Ln | $392,000 | $135 | 2010-03-01 | 2000 | 2,911 | Resale |
| 7924 Preservation Rd | $350,000 | $141 | 2009-12-30 | 1996 | 2,478 | Resale |
| 8060 Preservation Rd | $330,000 | $114 | 2009-12-18 | 2004 | 2,901 | Resale |
| 1404 Conservancy Dr E | $320,000 | $132 | 2009-12-08 | 1998 | 2,417 | Resale |
| 7522 Refuge Rd | $430,000 | $114 | 2009-11-16 | 2003 | 3,762 | Resale |
| 317 Summerbrooke Dr | $299,000 | $127 | 2009-11-06 | 1990 | 2,359 | Resale |
| 8150 Parterre Ct | $290,000 | $125 | 2009-11-02 | 2001 | 2,314 | Resale |
| 932 Summerbrooke Dr | $375,000 | $122 | 2009-10-30 | 1993 | 3,084 | Resale |
| 1160 Conservancy Dr W | $358,000 | $129 | 2009-10-29 | 1996 | 2,772 | Resale |
| 1200 Greensward Dr | $343,500 | $140 | 2009-10-27 | 2000 | 2,454 | Resale |
| 924 Summerbrooke Dr | $360,000 | $157 | 2009-08-31 | 1996 | 2,294 | Resale |
| 1276 Conservancy Dr E | $395,000 | $133 | 2009-08-13 | 2001 | 2,980 | Resale |
| 1044 Summerbrooke Dr | $380,000 | $114 | 2009-08-11 | 1994 | 3,329 | Resale |
| 1136 Greensward Dr | $383,000 | $157 | 2009-08-10 | 1999 | 2,447 | Resale |
| 893 Summerbrooke Dr | $309,000 | $109 | 2009-08-10 | 1994 | 2,822 | Resale |
| 1009 Summerbrooke Dr | $412,500 | $172 | 2009-08-07 | 2005 | 2,404 | Resale |
| 637 Summerbrooke Dr | $374,000 | $127 | 2009-08-04 | 1991 | 2,956 | Resale |
| 7874 Preservation Rd | $325,000 | $138 | 2009-07-24 | 1997 | 2,363 | Resale |
| 7734 Cricklewood Dr | $400,000 | $120 | 2009-07-10 | 2001 | 3,326 | Resale |
| 1337 Conservancy Dr E | $335,000 | $148 | 2009-06-29 | 2000 | 2,263 | Resale |
| 7900 Rael Ct | $300,000 | $60 | 2009-06-22 | 2009 | 4,966 | New |
| 7912 Preservation Rd | $315,000 | $141 | 2009-05-22 | 2000 | 2,239 | Resale |
| 1359 Conservancy Ct E | $277,500 | $129 | 2009-05-07 | 2001 | 2,153 | Resale |
| 7510 Preservation Rd | $485,000 | $170 | 2009-05-06 | 2000 | 2,847 | Resale |
| 7110 Heritage Ridge Rd | $369,000 | $146 | 2009-05-06 | 1992 | 2,523 | Resale |
| 7516 Preservation Rd | $376,000 | $153 | 2009-04-24 | 1995 | 2,450 | Resale |
| 1346 Conservancy Dr E | $385,000 | $131 | 2009-04-03 | 2002 | 2,940 | Resale |
| 1228 Greensward Dr | $460,000 | $152 | 2009-04-03 | 2001 | 3,032 | Resale |
| 7845 Preservation Rd | $240,000 | $112 | 2009-03-16 | 1995 | 2,151 | Resale |
| 6520 Spicewood Ln | $325,000 | $133 | 2009-02-06 | 1997 | 2,436 | Resale |
| 8086 Ronds Pointe Ct | $370,000 | $151 | 2009-01-12 | 2002 | 2,448 | Resale |
| 7477 Preservation Rd | $550,000 | $151 | 2008-12-10 | 2003 | 3,641 | Resale |
| 7708 Preservation Rd | $410,000 | $141 | 2008-12-05 | 1995 | 2,910 | Resale |
| 1144 Greensward Dr | $365,000 | $130 | 2008-12-02 | 1999 | 2,799 | Resale |
| 1383 Conservancy Dr E | $360,000 | $133 | 2008-11-24 | 1997 | 2,700 | Resale |
| 8116 Blenheim Ln | $342,900 | $140 | 2008-11-21 | 2003 | 2,448 | Resale |
| 1435 Conservancy Dr E | $439,000 | $148 | 2008-10-31 | 2000 | 2,961 | Resale |
| 8129 Viburnum Ct | $390,000 | $135 | 2008-10-27 | 2002 | 2,891 | Resale |
| 7585 Preservation Rd | $440,000 | $137 | 2008-09-12 | 2000 | 3,217 | Resale |
| 917 Summerbrooke Dr | $535,000 | $177 | 2008-09-05 | 1993 | 3,018 | Resale |
| 7133 Wooded Gorge Rd | $440,000 | $121 | 2008-08-01 | 1995 | 3,622 | Resale |
| 1108 Greensward Dr | $452,500 | $141 | 2008-07-30 | 1998 | 3,203 | Resale |
| 1209 Conservancy Dr E | $315,000 | $136 | 2008-07-09 | 2001 | 2,318 | Resale |
| 1224 Greensward Dr | $540,000 | $159 | 2008-06-30 | 2003 | 3,386 | Resale |
| 1435 Conservancy Dr E | $440,000 | $149 | 2008-06-30 | 2000 | 2,961 | Resale |
| 512 Summerbrooke Dr | $450,000 | $178 | 2008-06-27 | 1990 | 2,530 | Resale |
| 1378 Conservancy Dr E | $415,000 | $156 | 2008-06-20 | 1999 | 2,661 | Resale |
| 8124 Blenheim Ln | $334,000 | $132 | 2008-06-11 | 2000 | 2,532 | Resale |
| 1060 Summerbrooke Dr | $460,000 | $153 | 2008-06-10 | 2002 | 3,004 | Resale |
| 1400 Conservancy Dr E | $380,000 | $148 | 2008-05-15 | 1999 | 2,573 | Resale |
| 1304 Conservancy Dr E | $435,000 | $155 | 2008-05-01 | 1998 | 2,813 | Resale |
| 1112 Lochknoll Ct | $630,000 | $169 | 2008-04-25 | 2000 | 3,717 | Resale |
| 8136 Viburnum Ct | $380,000 | $137 | 2008-03-21 | 2003 | 2,768 | Resale |
| 883 Hill Roost Rd | $319,300 | $147 | 2008-03-21 | 1992 | 2,178 | Resale |
| 874 Hill Roost Rd | $489,900 | $155 | 2008-03-21 | 2000 | 3,158 | Resale |
| 1391 Conservancy Dr E | $365,000 | $150 | 2008-03-05 | 1999 | 2,437 | Resale |
| 7083 Spicewood Ln | $315,000 | $148 | 2008-01-31 | 2001 | 2,128 | Resale |
| 7540 Preservation Rd | $465,000 | $170 | 2008-01-18 | 2000 | 2,728 | Resale |
| 7116 Wooded Gorge Rd | $390,000 | $165 | 2008-01-07 | 1996 | 2,360 | Resale |
| 7695 Willow Bastic Ct | $365,000 | $146 | 2008-01-05 | 1994 | 2,501 | Resale |
| 7684 Preservation Rd | $373,000 | $147 | 2007-12-27 | 1995 | 2,543 | Resale |
| 7993 Preservation Rd | $385,000 | $150 | 2007-12-27 | 2003 | 2,570 | Resale |
| 940 Summerbrooke Dr | $365,000 | $144 | 2007-11-16 | 1994 | 2,543 | Resale |
| 1113 Lochknoll Ct | $800,000 | $198 | 2007-11-05 | 1997 | 4,037 | Resale |
| 7501 Refuge Rd | $505,000 | $177 | 2007-11-02 | 1996 | 2,847 | Resale |
| 7727 Preservation Rd | $470,000 | $182 | 2007-10-31 | 1995 | 2,578 | Resale |
| 1328 Conservancy Dr E | $450,000 | $157 | 2007-10-30 | 2001 | 2,859 | Resale |
| 8071 Longmeadow Dr | $355,000 | $132 | 2007-10-15 | 2000 | 2,694 | Resale |
| 1112 Greensward Dr | $330,000 | $141 | 2007-10-09 | 1997 | 2,338 | Resale |
| 7894 Rael Ct | $585,000 | $189 | 2007-10-09 | 2007 | 3,093 | New |
| 7923 Preservation Rd | $475,000 | $181 | 2007-08-20 | 1998 | 2,625 | Resale |
| 7064 Spicewood Ln | $357,000 | $184 | 2007-08-15 | 2000 | 1,939 | Resale |
| 1307 Conservancy Dr E | $360,000 | $161 | 2007-08-15 | 1997 | 2,233 | Resale |
| 6999 Spicewood Ln | $399,900 | $133 | 2007-08-13 | 2001 | 3,002 | Resale |
| 1348 Conservancy Dr E | $525,000 | $192 | 2007-08-07 | 1997 | 2,732 | Resale |
| 6680 Spicewood Ln | $435,000 | $153 | 2007-07-27 | 2001 | 2,837 | Resale |
| 7542 Refuge Rd | $490,000 | $166 | 2007-07-23 | 2001 | 2,954 | Resale |
| 7767 Preservation Rd | $385,900 | $156 | 2007-07-06 | 2001 | 2,474 | Resale |
| 7959 Preservation Rd | $400,000 | $162 | 2007-07-03 | 2000 | 2,476 | Resale |
| 7898 Preservation Rd | $387,000 | $177 | 2007-06-29 | 2000 | 2,181 | Resale |
| 8157 Parterre Ct | $420,000 | $171 | 2007-06-15 | 2002 | 2,458 | Resale |
| 1212 Conservancy Dr E | $509,900 | $195 | 2007-06-08 | 1996 | 2,615 | Resale |
| 1144 Greensward Dr | $430,000 | $153 | 2007-06-04 | 1999 | 2,808 | Resale |
| 317 Summerbrooke Dr | $440,000 | $187 | 2007-06-01 | 1990 | 2,359 | Resale |
| 7733 Cricklewood Dr | $500,000 | $192 | 2007-05-31 | 2002 | 2,608 | Resale |
| 980 Summerbrooke Dr | $387,500 | $153 | 2007-04-23 | 1993 | 2,526 | Resale |
| 7999 Lochknoll Ln | $500,000 | $69 | 2007-04-10 | 2007 | 7,252 | New |
| 8060 Preservation Rd | $439,000 | $151 | 2007-04-02 | 2004 | 2,901 | Resale |
| 7140 Wooded Gorge Rd | $443,000 | $166 | 2007-03-30 | 2001 | 2,673 | Resale |
| 7130 Nesters Dr | $491,500 | $162 | 2007-03-30 | 1995 | 3,027 | Resale |
| 7128 Upland Glade | $337,900 | $142 | 2007-03-30 | 1992 | 2,377 | Resale |
| 7036 Heritage Ridge Rd | $460,000 | $144 | 2007-03-19 | 1994 | 3,187 | Resale |
| 7894 Rael Ct | $300,000 | $76 | 2007-03-13 | 2007 | 3,949 | New |
| 1431 Conservancy Dr E | $360,000 | $148 | 2007-03-12 | 1996 | 2,428 | Resale |
| 7133 Wooded Gorge Rd | $400,000 | $110 | 2007-02-28 | 1995 | 3,622 | Resale |
| 7757 Cricklewood Dr | $430,000 | $161 | 2007-02-28 | 1997 | 2,678 | Resale |
| 7575 Preservation Rd | $499,000 | $160 | 2007-02-27 | 2003 | 3,110 | Resale |
| 1204 Wax Wing Ct | $315,000 | $155 | 2007-02-23 | 1995 | 2,035 | Resale |
| 1244 Conservancy Dr E | $465,000 | $173 | 2007-02-16 | 1997 | 2,683 | Resale |
| 1315 Conservancy Dr E | $370,000 | $159 | 2007-02-02 | 1999 | 2,328 | Resale |
| 1156 Ronds Pointe Dr E | $459,900 | $164 | 2007-01-18 | 1999 | 2,806 | Resale |
| 1356 Conservancy Dr E | $397,000 | $168 | 2006-12-28 | 1999 | 2,365 | Resale |
| 1268 Conservancy Dr E | $440,000 | $145 | 2006-12-27 | 2001 | 3,033 | Resale |
| 1268 Conservancy Dr E | $440,000 | $145 | 2006-12-27 | 2001 | 3,033 | Resale |
| 7983 Lochknoll Ln | $495,000 | $170 | 2006-12-22 | 2000 | 2,911 | Resale |
| 1220 Greensward Dr | $475,000 | $149 | 2006-12-20 | 2001 | 3,190 | Resale |
| 1196 Greensward Dr | $525,000 | $170 | 2006-12-15 | 1997 | 3,090 | Resale |
| 1205 Greensward Dr | $425,000 | $171 | 2006-11-30 | 1998 | 2,490 | Resale |
| 8169 Parterre Ct | $381,000 | $148 | 2006-11-30 | 2003 | 2,571 | Resale |
| 7115 Nesters Dr | $535,000 | $168 | 2006-11-22 | 2003 | 3,180 | Resale |
| 1356 Conservancy Dr E | $397,000 | $168 | 2006-11-07 | 1999 | 2,365 | Resale |
| 7031 Lake Basin Rd | $400,000 | $91 | 2006-10-17 | 2006 | 4,378 | New |
| 7641 Summer Tanager Dr | $520,000 | $110 | 2006-10-13 | 2005 | 4,748 | Resale |
| 1252 Conservancy Dr E | $610,000 | $155 | 2006-10-12 | 1995 | 3,944 | Resale |
| 8122 Viburnum Ct | $369,900 | $171 | 2006-10-12 | 2003 | 2,164 | Resale |
| 1379 Conservancy Dr E | $425,000 | $150 | 2006-10-02 | 2000 | 2,826 | Resale |
| 893 Summerbrooke Dr | $465,000 | $165 | 2006-09-22 | 1994 | 2,822 | Resale |
| 994 Vireos Cir | $499,000 | $188 | 2006-09-22 | 1994 | 2,660 | Resale |
| 8122 Viburnum Ct | $369,900 | $171 | 2006-09-15 | 2003 | 2,164 | Resale |
| 1242 Ronds Pointe Dr E | $380,000 | $159 | 2006-09-15 | 2004 | 2,394 | Resale |
| 1033 Summerbrooke Dr | $550,000 | $197 | 2006-09-01 | 2003 | 2,796 | Resale |
| 7837 Preservation Rd | $444,000 | $165 | 2006-08-31 | 2003 | 2,691 | Resale |
| 7103 Heritage Ridge Rd | $588,000 | $161 | 2006-08-28 | 2004 | 3,643 | Resale |
| 7103 Heritage Ridge Rd | $588,000 | $161 | 2006-08-23 | 2004 | 3,643 | Resale |
| 1391 Conservancy Dr E | $387,000 | $159 | 2006-08-21 | 1999 | 2,437 | Resale |
| 1199 Ronds Pointe Dr E | $406,000 | $166 | 2006-08-10 | 2002 | 2,451 | Resale |
| 1202 Conservancy Dr E | $462,500 | $178 | 2006-08-10 | 1996 | 2,602 | Resale |
| 1166 Ronds Pointe Dr E | $344,500 | $154 | 2006-08-03 | 2002 | 2,231 | Resale |
| 7108 Wooded Gorge Rd | $488,000 | $145 | 2006-07-31 | 2003 | 3,368 | Resale |
| 7898 Preservation Rd | $364,600 | $167 | 2006-07-28 | 2000 | 2,181 | Resale |
| 1020 Summerbrooke Dr | $660,000 | $205 | 2006-07-27 | 1996 | 3,218 | Resale |
| 7628 Refuge Rd | $778,900 | $206 | 2006-07-21 | 1996 | 3,783 | Resale |
| 7886 Rael Ct | $475,000 | $142 | 2006-07-14 | 1999 | 3,338 | Resale |
| 1204 Greensward Dr | $479,900 | $176 | 2006-07-14 | 2002 | 2,726 | Resale |
| 1378 Conservancy Dr E | $444,000 | $167 | 2006-07-10 | 1999 | 2,661 | Resale |
| 1104 Lochknoll Ct | $620,000 | $197 | 2006-06-30 | 2004 | 3,154 | Resale |
| 1120 Ronds Pointe Dr W | $445,000 | $171 | 2006-06-30 | 2000 | 2,606 | Resale |
| 712 Summerbrooke Dr | $617,500 | $177 | 2006-06-29 | 2000 | 3,489 | Resale |
| 1183 Conservancy Dr W | $487,000 | $167 | 2006-06-09 | 2001 | 2,919 | Resale |
| 1165 Conservancy Dr W | $457,500 | $147 | 2006-06-01 | 1995 | 3,107 | Resale |
| 8157 Parterre Ct | $415,000 | $169 | 2006-05-26 | 2002 | 2,458 | Resale |
| 1012 Summerbrooke Dr | $499,000 | $155 | 2006-05-25 | 1995 | 3,213 | Resale |
| 7124 Wooded Gorge Rd | $420,000 | $165 | 2006-05-23 | 1995 | 2,547 | Resale |
| 7924 Preservation Rd | $365,000 | $147 | 2006-05-18 | 1996 | 2,482 | Resale |
| 1181 Ronds Pointe Dr E | $403,500 | $156 | 2006-05-12 | 2002 | 2,582 | Resale |
| 7924 Preservation Rd | $365,000 | $147 | 2006-05-09 | 1996 | 2,482 | Resale |
| 7978 Preservation Rd | $509,800 | $173 | 2006-05-09 | 2003 | 2,940 | Resale |
| 8104 Preservation Ct | $400,000 | $162 | 2006-04-28 | 2006 | 2,472 | New |
| 1131 Ronds Pointe Dr W | $530,000 | $178 | 2006-04-28 | 2006 | 2,977 | Resale |
| 6584 Spicewood Ln | $365,000 | $174 | 2006-04-28 | 1996 | 2,100 | Resale |
| 7609 Refuge Rd | $550,000 | $168 | 2006-04-28 | 2001 | 3,276 | Resale |
| 1121 Lochknoll Ct | $250,000 | $59 | 2006-04-26 | 2007 | 4,272 | New |
| 7113 Lake Basin Rd | $390,000 | $152 | 2006-04-14 | 1990 | 2,570 | Resale |
| 7032 Spicewood Ln | $422,000 | $157 | 2006-04-10 | 2003 | 2,683 | Resale |
| 7829 Preservation Rd | $463,000 | $165 | 2006-03-23 | 2002 | 2,807 | Resale |
| 1239 Greensward Dr | $368,000 | $162 | 2006-03-13 | 1998 | 2,265 | Resale |
| 7551 Preservation Rd | $527,000 | $158 | 2006-02-08 | 2004 | 3,332 | Resale |
| 8174 Bloys Ct | $240,000 | $80 | 2006-02-07 | 2005 | 2,986 | New |
| 1220 Conservancy Dr E | $450,000 | $148 | 2006-01-31 | 1995 | 3,038 | Resale |
| 1135 Conservancy Dr W | $499,000 | $183 | 2006-01-17 | 1998 | 2,732 | Resale |
| 1157 Sisken Ct | $424,900 | $163 | 2005-12-19 | 2004 | 2,606 | Resale |
| 7612 Preservation Rd | $305,000 | $113 | 2005-12-06 | 1995 | 2,688 | Resale |
| 867 Hill Roost Rd | $449,900 | $165 | 2005-12-02 | 1992 | 2,732 | Resale |
| 1383 Conservancy Dr E | $420,000 | $156 | 2005-11-30 | 1997 | 2,700 | Resale |
| 8092 Ronds Pointe Ct | $385,000 | $153 | 2005-11-18 | 2005 | 2,523 | New |
| 8120 Viburnum Ct | $380,000 | $153 | 2005-11-17 | 2003 | 2,490 | Resale |
| 7067 Spicewood Ln | $304,000 | $140 | 2005-11-17 | 1999 | 2,177 | Resale |
| 8150 Parterre Ct | $361,000 | $156 | 2005-11-14 | 2001 | 2,314 | Resale |
| 7912 Preservation Rd | $380,000 | $170 | 2005-11-09 | 2000 | 2,239 | Resale |
| 7887 Preservation Rd | $390,000 | $146 | 2005-11-04 | 1995 | 2,671 | Resale |
| 8067 Preservation Rd | $377,500 | $156 | 2005-10-05 | 2003 | 2,425 | Resale |
| 8067 Preservation Rd | $377,500 | $156 | 2005-10-05 | 2003 | 2,425 | Resale |
| 991 Summerbrooke Dr | $175,000 | $24 | 2005-09-30 | 2005 | 7,396 | New |
| 6634 Spicewood Ln | $395,000 | $153 | 2005-09-29 | 1998 | 2,576 | Resale |
| 1328 Conservancy Dr E | $475,000 | $166 | 2005-09-26 | 2001 | 2,859 | Resale |
| 8117 Viburnum Ct | $374,900 | $156 | 2005-09-19 | 2000 | 2,410 | Resale |
| 7883 Rael Ct | $325,000 | $140 | 2005-09-16 | 2000 | 2,314 | Resale |
| 7083 Spicewood Ln | $350,000 | $164 | 2005-08-29 | 2001 | 2,128 | Resale |
| 1160 Greensward Ct | $452,000 | $157 | 2005-08-26 | 2000 | 2,879 | Resale |
| 1201 Conservancy Dr E | $584,000 | $146 | 2005-08-26 | 1996 | 3,987 | Resale |
| 8157 Parterre Ct | $375,500 | $153 | 2005-08-26 | 2002 | 2,458 | Resale |
| 8162 Parterre Ct | $355,000 | $162 | 2005-08-22 | 2005 | 2,198 | New |
| 8139 Blenheim Ln | $335,000 | $142 | 2005-08-18 | 2000 | 2,352 | Resale |
| 1139 Greensward Dr | $360,000 | $159 | 2005-08-15 | 1997 | 2,270 | Resale |
| 933 Summerbrooke Dr | $569,000 | $142 | 2005-08-05 | 1994 | 4,018 | Resale |
| 1327 Conservancy Dr E | $339,000 | $147 | 2005-08-04 | 1996 | 2,300 | Resale |
| 1028 Summerbrooke Dr | $355,000 | $133 | 2005-08-02 | 1994 | 2,669 | New |
| 7136 Upland Glade | $484,900 | $155 | 2005-08-01 | 1999 | 3,128 | Resale |
| 7123 Nesters Dr | $495,000 | $154 | 2005-07-12 | 2003 | 3,206 | Resale |
| 7504 Preservation Rd | $450,000 | $168 | 2005-07-08 | 1999 | 2,676 | Resale |
| 1224 Conservancy Dr E | $429,900 | $160 | 2005-07-08 | 1998 | 2,683 | Resale |
| 1311 Conservancy Dr E | $370,000 | $147 | 2005-06-30 | 2003 | 2,513 | Resale |
| 1108 Greensward Dr | $500,000 | $156 | 2005-06-28 | 1998 | 3,203 | Resale |
| 7502 Refuge Rd | $485,000 | $162 | 2005-06-22 | 1996 | 2,986 | Resale |
| 7790 Cricklewood Dr | $312,000 | $130 | 2005-06-21 | 2000 | 2,398 | Resale |
| 6808 Spicewood Ln | $333,000 | $139 | 2005-06-17 | 1999 | 2,397 | Resale |
| 7504 Preservation Rd | $450,000 | $168 | 2005-06-16 | 1999 | 2,676 | Resale |
| 1220 Conservancy Dr E | $378,500 | $125 | 2005-06-07 | 1995 | 3,038 | Resale |
| 900 Summerbrooke Dr | $450,000 | $133 | 2005-06-04 | 1994 | 3,382 | Resale |
| 1183 Conservancy Dr W | $400,000 | $137 | 2005-06-01 | 2001 | 2,919 | Resale |
| 1153 Ronds Pointe Dr E | $370,000 | $135 | 2005-05-31 | 2005 | 2,746 | New |
| 7123 Nesters Dr | $495,000 | $154 | 2005-05-28 | 2003 | 3,206 | Resale |
| 7941 Preservation Rd | $410,000 | $143 | 2005-05-26 | 1998 | 2,865 | Resale |
| 1156 Ronds Pointe Dr E | $410,000 | $146 | 2005-05-25 | 1999 | 2,806 | Resale |
| 1356 Conservancy Dr E | $342,500 | $145 | 2005-05-23 | 1999 | 2,365 | Resale |
| 7861 Preservation Rd | $400,000 | $154 | 2005-05-20 | 2003 | 2,605 | Resale |
| 8139 Blenheim Ln | $295,000 | $125 | 2005-05-18 | 2000 | 2,352 | Resale |
| 7115 Nesters Dr | $477,000 | $150 | 2005-04-29 | 2003 | 3,180 | Resale |
| 7000 Upland Glade | $318,000 | $143 | 2005-04-29 | 1998 | 2,224 | Resale |
| 8098 Ronds Pointe Ct | $365,000 | $142 | 2005-04-28 | 2000 | 2,578 | Resale |
| 8054 Preservation Rd | $365,000 | $142 | 2005-04-26 | 2004 | 2,567 | Resale |
| 7853 Preservation Rd | $335,900 | $141 | 2005-04-19 | 1997 | 2,386 | Resale |
| 1205 Greensward Dr | $379,000 | $152 | 2005-04-04 | 1998 | 2,490 | Resale |
| 7765 Cricklewood Dr | $421,500 | $140 | 2005-03-31 | 2000 | 3,008 | Resale |
| 7164 Nesters Dr | $467,500 | $136 | 2005-03-31 | 2003 | 3,438 | Resale |
| 7140 Wooded Gorge Rd | $400,000 | $150 | 2005-03-17 | 2001 | 2,673 | Resale |
| 6935 Spicewood Ln | $320,500 | $122 | 2005-03-10 | 2005 | 2,623 | New |
| 7641 Summer Tanager Dr | $100,000 | $21 | 2005-03-03 | 2005 | 4,748 | New |
| 7032 Spicewood Ln | $369,900 | $138 | 2005-03-01 | 2003 | 2,683 | Resale |
| 7700 Preservation Rd | $400,000 | $144 | 2005-02-28 | 1995 | 2,787 | Resale |
| 8135 Viburnum Ct | $345,000 | $141 | 2005-02-24 | 2005 | 2,444 | New |
| 8156 Parterre Ct | $365,000 | $134 | 2005-02-04 | 2005 | 2,721 | Resale |
| 7960 Downs Ct | $384,000 | $135 | 2005-01-31 | 1999 | 2,849 | Resale |
| 7853 Preservation Rd | $300,000 | $126 | 2005-01-28 | 1997 | 2,386 | Resale |
| 7131 Nesters Dr | $450,000 | $97 | 2005-01-28 | 2005 | 4,639 | New |
| 874 Hill Roost Rd | $425,000 | $135 | 2005-01-07 | 2000 | 3,158 | Resale |
| 7103 Heritage Ridge Rd | $500,000 | $137 | 2004-12-21 | 2004 | 3,643 | New |
| 1044 Summerbrooke Dr | $373,900 | $112 | 2004-12-15 | 1994 | 3,329 | Resale |
| 1158 Sisken Ct | $306,500 | $124 | 2004-12-13 | 2004 | 2,473 | New |
| 8054 Preservation Rd | $346,000 | $135 | 2004-12-07 | 2004 | 2,567 | New |
| 8060 Preservation Rd | $358,900 | $124 | 2004-12-03 | 2004 | 2,901 | New |
| 6573 Spicewood Ln | $365,000 | $131 | 2004-12-03 | 1998 | 2,783 | Resale |
| 1044 Summerbrooke Dr | $373,900 | $112 | 2004-12-02 | 1994 | 3,329 | Resale |
| 1239 Greensward Dr | $322,000 | $142 | 2004-11-23 | 1998 | 2,265 | Resale |
| 7983 Lochknoll Ln | $399,000 | $137 | 2004-11-23 | 2000 | 2,911 | Resale |
| 7580 Preservation Rd | $505,700 | $99 | 2004-11-18 | 2004 | 5,134 | New |
| 7887 Preservation Rd | $370,000 | $139 | 2004-11-16 | 1995 | 2,671 | Resale |
| 7887 Preservation Rd | $370,000 | $139 | 2004-11-16 | 1995 | 2,671 | Resale |
| 1239 Greensward Dr | $322,000 | $142 | 2004-11-15 | 1998 | 2,265 | Resale |
| 893 Summerbrooke Dr | $200,000 | $71 | 2004-11-12 | 1994 | 2,822 | Resale |
| 893 Summerbrooke Dr | $200,000 | $71 | 2004-11-12 | 1994 | 2,822 | Resale |
| 1136 Greensward Dr | $379,900 | $155 | 2004-10-29 | 1999 | 2,447 | Resale |
| 1132 Greensward Dr | $374,000 | $140 | 2004-10-23 | 2001 | 2,672 | Resale |
| 8156 Parterre Ct | $190,000 | $59 | 2004-10-22 | 2005 | 3,205 | New |
| 7156 Nesters Dr | $250,000 | $54 | 2004-10-18 | 2004 | 4,596 | New |
| 8100 Blenheim Ln | $295,000 | $135 | 2004-10-15 | 1999 | 2,192 | Resale |
| 317 Summerbrooke Dr | $360,000 | $153 | 2004-09-23 | 1990 | 2,359 | Resale |
| 1212 Ronds Pointe Dr E | $305,000 | $116 | 2004-09-23 | 2004 | 2,625 | New |
| 979 Summerbrooke Dr | $505,000 | $162 | 2004-09-14 | 2001 | 3,110 | Resale |
| 1157 Sisken Ct | $332,200 | $127 | 2004-09-13 | 2004 | 2,606 | New |
| 1012 Summerbrooke Dr | $395,000 | $123 | 2004-08-13 | 1995 | 3,213 | New |
| 7868 Preservation Rd | $253,500 | $113 | 2004-07-30 | 1996 | 2,250 | New |
| 8061 Preservation Rd | $268,000 | $81 | 2004-07-29 | 2005 | 3,298 | New |
| 8047 Longmeadow Dr | $284,500 | $129 | 2004-07-20 | 1999 | 2,198 | Resale |
| 7140 Wooded Gorge Rd | $375,000 | $140 | 2004-07-19 | 2001 | 2,673 | Resale |
| 1232 Greensward Dr | $393,000 | $135 | 2004-06-30 | 2001 | 2,905 | Resale |
| 7883 Rael Ct | $274,000 | $118 | 2004-06-25 | 2000 | 2,314 | Resale |
| 7644 Preservation Rd | $391,500 | $139 | 2004-06-25 | 2001 | 2,808 | Resale |
| 1112 Greensward Dr | $297,000 | $127 | 2004-06-22 | 1997 | 2,338 | Resale |
| 1009 Summerbrooke Dr | $368,000 | $111 | 2004-06-21 | 2005 | 3,320 | New |
| 6855 Spicewood Ln | $285,000 | $128 | 2004-05-27 | 2001 | 2,229 | Resale |
| 1345 Conservancy Dr E | $290,000 | $119 | 2004-05-26 | 2000 | 2,442 | Resale |
| 1204 Wax Wing Ct | $244,000 | $120 | 2004-05-20 | 1995 | 2,035 | New |
| 1127 Greensward Dr | $380,000 | $133 | 2004-05-14 | 1998 | 2,859 | Resale |
| 7585 Preservation Rd | $405,000 | $126 | 2004-05-14 | 2000 | 3,217 | Resale |
| 1252 Conservancy Dr E | $614,000 | $156 | 2004-04-30 | 1995 | 3,944 | Resale |
| 1101 Ronds Pointe Dr W | $350,000 | $141 | 2004-04-29 | 2000 | 2,477 | Resale |
| 7551 Preservation Rd | $468,000 | $140 | 2004-04-27 | 2004 | 3,332 | New |
| 932 Summerbrooke Dr | $369,000 | $120 | 2004-04-20 | 1993 | 3,084 | Resale |
| 1256 Conservancy Dr E | $375,000 | $125 | 2004-04-15 | 1995 | 3,004 | Resale |
| 7898 Preservation Rd | $275,000 | $126 | 2004-04-09 | 2000 | 2,181 | Resale |
| 8083 Longmeadow Dr | $465,000 | $131 | 2004-03-30 | 2001 | 3,560 | Resale |
| 7131 Nesters Dr | $418,000 | $90 | 2004-03-25 | 2005 | 4,639 | Resale |
| 1408 Conservancy Dr E | $325,000 | $128 | 2004-03-25 | 2000 | 2,548 | Resale |
| 1242 Ronds Pointe Dr E | $285,000 | $119 | 2004-03-19 | 2004 | 2,394 | New |
| 712 Summerbrooke Dr | $472,500 | $135 | 2004-03-15 | 2000 | 3,489 | Resale |
| 7110 Midland Pass | $355,000 | $151 | 2004-03-08 | 1992 | 2,346 | Resale |
| 1199 Ronds Pointe Dr E | $283,000 | $115 | 2004-03-08 | 2002 | 2,451 | Resale |
| 7502 Refuge Rd | $405,000 | $136 | 2004-02-28 | 1996 | 2,986 | Resale |
| 713 Summerbrooke Dr | $315,000 | $109 | 2004-02-27 | 1993 | 2,884 | Resale |
| 6680 Spicewood Ln | $307,000 | $108 | 2004-02-20 | 2001 | 2,837 | Resale |
| 1340 Conservancy Dr E | $298,600 | $95 | 2004-02-09 | 2004 | 3,128 | New |
| 1139 Greensward Dr | $276,700 | $122 | 2004-01-08 | 1997 | 2,270 | Resale |
| 7757 Preservation Rd | $327,000 | $121 | 2003-12-30 | 2002 | 2,700 | Resale |
| 6733 Spicewood Ln | $259,000 | $112 | 2003-12-29 | 2002 | 2,321 | Resale |
| 1108 Ronds Pointe Dr W | $381,000 | $137 | 2003-12-29 | 1999 | 2,784 | Resale |
| 1202 Conservancy Dr E | $339,900 | $131 | 2003-12-26 | 1996 | 2,602 | Resale |
| 1001 Summerbrooke Dr | $474,900 | $110 | 2003-12-20 | 1995 | 4,308 | Resale |
| 7886 Rael Ct | $330,000 | $132 | 2003-12-20 | 1999 | 2,506 | Resale |
| 1346 Conservancy Dr E | $368,000 | $125 | 2003-12-19 | 2002 | 2,940 | Resale |
| 7123 Nesters Dr | $402,800 | $126 | 2003-12-15 | 2003 | 3,206 | Resale |
| 8117 Blenheim Ln | $250,700 | $117 | 2003-12-15 | 2003 | 2,136 | New |
| 1128 Greensward Dr | $439,900 | $131 | 2003-12-08 | 2002 | 3,365 | Resale |
| 1244 Conservancy Dr E | $307,000 | $114 | 2003-12-01 | 1997 | 2,683 | Resale |
| 7504 Preservation Rd | $339,000 | $127 | 2003-11-26 | 1999 | 2,676 | Resale |
| 8168 Bloys Ct | $287,900 | $109 | 2003-11-20 | 2003 | 2,636 | New |
| 7477 Preservation Rd | $449,000 | $123 | 2003-11-13 | 2003 | 3,641 | New |
| 1149 Rounds Pointe Dr W | $198,000 | $56 | 2003-11-13 | 2003 | 3,536 | New |
| 8150 Parterre Ct | $259,900 | $112 | 2003-11-12 | 2001 | 2,314 | Resale |
| 8150 Parterre Ct | $259,600 | $112 | 2003-11-04 | 2001 | 2,314 | Resale |
| 1131 Greensward Dr | $265,000 | $115 | 2003-11-03 | 1997 | 2,296 | Resale |
| 7727 Preservation Rd | $375,000 | $145 | 2003-10-31 | 1995 | 2,578 | Resale |
| 8116 Blenheim Ln | $264,700 | $108 | 2003-10-31 | 2003 | 2,448 | New |
| 8168 Parterre Ct | $283,700 | $106 | 2003-10-31 | 2003 | 2,682 | New |
| 8115 Preservation Rd | $276,300 | $117 | 2003-10-29 | 1999 | 2,352 | Resale |
| 8106 Preservation Ct | $265,700 | $101 | 2003-10-29 | 2003 | 2,635 | New |
| 7708 Preservation Rd | $325,000 | $112 | 2003-10-09 | 1995 | 2,910 | Resale |
| 7967 Lochknoll Ln | $239,500 | $99 | 2003-10-01 | 1996 | 2,419 | Resale |
| 8079 Preservation Rd | $271,900 | $105 | 2003-09-30 | 2002 | 2,582 | New |
| 1209 Conservancy Dr E | $257,900 | $111 | 2003-09-30 | 2001 | 2,318 | Resale |
| 8115 Preservation Rd | $276,300 | $117 | 2003-09-24 | 1999 | 2,352 | Resale |
| 1439 Conservancy Dr E | $318,000 | $116 | 2003-09-23 | 1999 | 2,733 | Resale |
| 1407 Conservancy Dr | $223,412 | $82 | 2003-09-05 | 2004 | 2,717 | New |
| 1383 Conservancy Dr E | $340,000 | $126 | 2003-09-02 | 1997 | 2,700 | Resale |
| 1225 Greensward Dr | $255,000 | $116 | 2003-09-02 | 1998 | 2,203 | Resale |
| 1263 Conservancy Dr E | $299,000 | $125 | 2003-08-29 | 2001 | 2,385 | Resale |
| 7862 Preservation Rd | $240,000 | $100 | 2003-08-28 | 1996 | 2,408 | New |
| 8136 Viburnum Ct | $285,000 | $103 | 2003-08-28 | 2003 | 2,768 | New |
| 8169 Parterre Ct | $276,000 | $107 | 2003-08-28 | 2003 | 2,571 | New |
| 901 Summerbrooke Dr | $396,900 | $128 | 2003-08-25 | 2003 | 3,107 | New |
| 6712 Spicewood Ln | $226,000 | $103 | 2003-08-22 | 1999 | 2,187 | Resale |
| 1414 Stourhead Ct | $375,000 | $115 | 2003-08-22 | 2001 | 3,258 | Resale |
| 6648 Spicewood Ln | $295,500 | $119 | 2003-08-19 | 1999 | 2,485 | Resale |
| 1359 Conservancy Ct E | $265,000 | $123 | 2003-08-15 | 2001 | 2,153 | New |
| 1118 Conservancy Dr W | $305,000 | $121 | 2003-08-14 | 2003 | 2,530 | Resale |
| 7749 Cricklewood Dr | $372,000 | $115 | 2003-08-13 | 2000 | 3,248 | Resale |
| 926 Hill Roost Rd | $365,000 | $132 | 2003-08-11 | 1993 | 2,756 | Resale |
| 866 Hill Roost Rd | $290,900 | $144 | 2003-08-07 | 1992 | 2,025 | Resale |
| 1184 Greensward Dr | $280,000 | $119 | 2003-08-07 | 2000 | 2,347 | Resale |
| 7698 Summer Tanager Dr | $283,000 | $103 | 2003-07-31 | 1993 | 2,754 | Resale |
| 7120 Lake Basin Rd | $229,900 | $98 | 2003-07-31 | 1990 | 2,347 | Resale |
| 1443 Conservancy Dr E | $270,000 | $125 | 2003-07-30 | 2003 | 2,153 | New |
| 8091 Preservation Rd | $288,300 | $111 | 2003-07-30 | 2003 | 2,596 | New |
| 1344 Conservancy Dr E | $258,000 | $114 | 2003-07-29 | 2001 | 2,254 | Resale |
| 8053 Longmeadow Dr | $321,200 | $126 | 2003-07-25 | 2003 | 2,558 | New |
| 8147 Viburnum Ct | $252,100 | $109 | 2003-07-24 | 2003 | 2,309 | New |
| 7100 Nesters Dr | $320,000 | $63 | 2003-07-24 | 2003 | 5,048 | New |
| 7606 Willow Bastic Ct | $350,000 | $118 | 2003-07-24 | 1994 | 2,963 | Resale |
| 1142 Spinney Ct | $250,000 | $97 | 2003-07-17 | 1995 | 2,590 | Resale |
| 6584 Spicewood Ln | $278,800 | $133 | 2003-07-10 | 1996 | 2,100 | Resale |
| 7989 Preservation Rd | $294,000 | $113 | 2003-07-10 | 2003 | 2,605 | New |
| 610 Summerbrooke Dr | $420,000 | $143 | 2003-07-09 | 1994 | 2,941 | Resale |
| 1231 Conservancy Dr E | $287,800 | $106 | 2003-07-02 | 2003 | 2,704 | New |
| 7785 Cricklewood Dr | $307,000 | $116 | 2003-07-01 | 2002 | 2,646 | Resale |
| 637 Summerbrooke Dr | $350,000 | $118 | 2003-06-30 | 1991 | 2,956 | Resale |
| 1251 Conservancy Dr E | $309,900 | $109 | 2003-06-27 | 2000 | 2,853 | Resale |
| 1151 Conservancy Dr W | $294,000 | $115 | 2003-06-25 | 1998 | 2,559 | Resale |
| 8067 Preservation Rd | $265,600 | $110 | 2003-06-24 | 2003 | 2,425 | New |
| 1229 Ronds Pointe Dr E | $312,000 | $109 | 2003-06-20 | 2000 | 2,859 | Resale |
| 8085 Preservation Rd | $269,500 | $104 | 2003-06-16 | 2003 | 2,603 | New |
| 8097 Preservation Rd | $324,900 | $119 | 2003-06-16 | 1998 | 2,731 | Resale |
| 7765 Cricklewood Dr | $322,000 | $107 | 2003-06-13 | 2000 | 3,008 | Resale |
| 7131 Nesters Dr | $200,000 | $34 | 2003-06-11 | 2005 | 5,960 | New |
| 8125 Blenheim Ln | $276,600 | $113 | 2003-05-30 | 2003 | 2,449 | New |
| 1157 Ronds Pointe Dr E | $272,000 | $104 | 2003-05-29 | 2003 | 2,612 | New |
| 1000 Vireos Cir | $282,500 | $108 | 2003-05-28 | 1994 | 2,615 | Resale |
| 212 Summerbrooke Dr | $590,000 | $147 | 2003-05-28 | 1996 | 4,016 | Resale |
| 7521 Refuge Rd | $371,000 | $121 | 2003-05-28 | 1993 | 3,074 | Resale |
| 7120 Heritage Ridge Rd | $235,000 | $92 | 2003-05-20 | 1991 | 2,565 | Resale |
| 1120 Ronds Pointe Dr W | $345,000 | $132 | 2003-05-16 | 2000 | 2,606 | Resale |
| 1144 Greensward Dr | $325,000 | $116 | 2003-05-09 | 1999 | 2,808 | Resale |
| 7978 Preservation Rd | $321,500 | $109 | 2003-05-08 | 2003 | 2,940 | New |
| 1311 Conservancy Dr E | $304,900 | $121 | 2003-05-06 | 2003 | 2,513 | New |
| 7032 Spicewood Ln | $287,800 | $107 | 2003-05-05 | 2003 | 2,683 | New |
| 811 Summerbrooke Dr | $286,000 | $109 | 2003-05-02 | 1991 | 2,633 | Resale |
| 8122 Viburnum Ct | $241,000 | $111 | 2003-04-30 | 2003 | 2,164 | New |
| 7164 Nesters Dr | $392,000 | $114 | 2003-04-30 | 2003 | 3,438 | New |
| 1220 Greensward Dr | $399,500 | $125 | 2003-04-29 | 2001 | 3,190 | Resale |
| 1319 Conservancy Dr E | $225,000 | $107 | 2003-04-25 | 1996 | 2,104 | Resale |
| 941 Summerbrooke Dr | $442,000 | $138 | 2003-04-25 | 2000 | 3,199 | Resale |
| 7575 Preservation Rd | $353,000 | $114 | 2003-04-24 | 2003 | 3,110 | New |
| 1229 Ronds Pointe Dr E | $289,900 | $101 | 2003-04-18 | 2000 | 2,859 | Resale |
| 8107 Longmeadow Ln | $240,000 | $71 | 2003-04-18 | 2003 | 3,386 | New |
| 8162 Bloys Ct | $250,000 | $100 | 2003-04-17 | 2003 | 2,490 | New |
| 1135 Greensward Dr | $254,900 | $106 | 2003-04-17 | 1998 | 2,416 | Resale |
| 1224 Greensward Dr | $399,900 | $135 | 2003-04-11 | 2001 | 2,963 | New |
| 1200 Conservancy Dr E | $292,500 | $104 | 2003-04-03 | 2001 | 2,809 | Resale |
| 713 Summerbrooke Dr | $275,000 | $95 | 2003-04-01 | 1993 | 2,884 | Resale |
| 7965 Preservation Rd | $303,100 | $110 | 2003-03-31 | 2003 | 2,751 | New |
| 1371 Conservancy Dr E | $249,900 | $108 | 2003-03-26 | 1998 | 2,317 | Resale |
| 8101 Longmeadow Ln | $290,000 | $97 | 2003-03-25 | 2003 | 2,982 | New |
| 7861 Preservation Rd | $299,900 | $115 | 2003-03-24 | 2003 | 2,605 | New |
| 1108 Greensward Dr | $342,500 | $107 | 2003-03-21 | 1998 | 3,203 | Resale |
| 1137 Ronds Pointe Dr W | $294,800 | $120 | 2003-03-14 | 2003 | 2,462 | New |
| 116 Ronds Pointe Dr W | $211,500 | $57 | 2003-03-10 | 2003 | 3,712 | New |
| 1135 Conservancy Dr W | $329,500 | $121 | 2003-02-27 | 1998 | 2,732 | Resale |
| 7975 Lochknoll Ln | $284,000 | $107 | 2003-02-27 | 1999 | 2,658 | Resale |
| 8112 Preservation Ct | $262,000 | $102 | 2003-02-26 | 2001 | 2,580 | Resale |
| 7993 Preservation Rd | $275,000 | $107 | 2003-02-25 | 2003 | 2,570 | New |
| 1391 Conservancy Dr E | $285,000 | $117 | 2003-02-24 | 1999 | 2,437 | Resale |
| 1169 Ronds Pointe Dr E | $252,300 | $102 | 2003-02-21 | 2003 | 2,472 | New |
| 1387 Conservancy Dr E | $288,300 | $107 | 2003-02-14 | 1998 | 2,690 | Resale |
| 7115 Nesters Dr | $378,700 | $119 | 2003-02-14 | 2003 | 3,180 | Resale |
| 7108 Wooded Gorge Rd | $375,000 | $111 | 2003-02-14 | 2003 | 3,368 | Resale |
| 7947 Preservation Rd | $354,500 | $138 | 2003-02-14 | 2003 | 2,568 | New |
| 8120 Viburnum Ct | $248,000 | $100 | 2003-02-13 | 2003 | 2,490 | New |
| 1175 Ronds Pointe Dr E | $263,700 | $102 | 2003-01-24 | 2003 | 2,582 | New |
| 1204 Conservancy Dr E | $345,000 | $115 | 2003-01-09 | 2000 | 3,009 | Resale |
| 1123 Greensward Dr | $318,000 | $116 | 2003-01-03 | 1999 | 2,752 | Resale |
| 1120 Ronds Pointe Dr W | $340,000 | $130 | 2003-01-02 | 2000 | 2,606 | Resale |
| 900 Summerbrooke Dr | $323,300 | $96 | 2002-12-30 | 1994 | 3,382 | Resale |
| 7540 Preservation Rd | $389,900 | $142 | 2002-12-20 | 2000 | 2,755 | Resale |
| 7612 Preservation Rd | $239,000 | $89 | 2002-12-10 | 1995 | 2,688 | Resale |
| 7612 Preservation Rd | $262,300 | $98 | 2002-12-10 | 1995 | 2,688 | Resale |
| 7869 Preservation Rd | $219,900 | $92 | 2002-12-10 | 1996 | 2,399 | Resale |
| 1264 Conservancy Dr E | $282,000 | $104 | 2002-12-10 | 1995 | 2,700 | Resale |
| 1102 Ronds Pointe Dr W | $368,000 | $121 | 2002-12-03 | 1999 | 3,029 | Resale |
| 1154 Ronds Pointe Dr E | $215,000 | $92 | 2002-11-25 | 2001 | 2,335 | Resale |
| 1181 Ronds Pointe Dr E | $258,200 | $100 | 2002-11-22 | 2002 | 2,582 | New |
| 7781 Cricklewood Dr | $276,700 | $113 | 2002-11-21 | 2002 | 2,446 | New |
| 1176 Conservancy Dr W | $319,900 | $113 | 2002-11-20 | 2002 | 2,839 | Resale |
| 1204 Greensward Dr | $307,500 | $113 | 2002-11-15 | 2002 | 2,726 | New |
| 824 Summerbrooke Dr | $484,000 | $111 | 2002-11-15 | 1997 | 4,344 | Resale |
| 7695 Willow Bastic Ct | $255,900 | $102 | 2002-11-12 | 1994 | 2,501 | Resale |
| 1412 Conservancy Dr E | $308,500 | $106 | 2002-11-07 | 2002 | 2,904 | New |
| 1311 Conservancy Dr E | $200,000 | $60 | 2002-11-01 | 2003 | 3,354 | New |
| 1112 Lochknoll Ct | $425,000 | $114 | 2002-11-01 | 2000 | 3,717 | Resale |
| 8047 Longmeadow Dr | $208,000 | $95 | 2002-10-31 | 1999 | 2,198 | Resale |
| 1439 Conservancy Dr E | $280,000 | $102 | 2002-10-25 | 1999 | 2,733 | Resale |
| 511 Summerbrooke Dr | $329,000 | $110 | 2002-10-24 | 1990 | 2,982 | Resale |
| 7588 Preservation Rd | $223,900 | $66 | 2002-10-23 | 2002 | 3,372 | New |
| 1118 Conservancy Dr W | $150,000 | $43 | 2002-10-21 | 2003 | 3,514 | New |
| 1235 Conservancy Dr E | $247,900 | $98 | 2002-10-17 | 2000 | 2,531 | Resale |
| 837 Summerbrooke Dr | $288,000 | $98 | 2002-10-17 | 1993 | 2,944 | Resale |
| 7785 Cricklewood Dr | $280,000 | $106 | 2002-10-11 | 2002 | 2,646 | New |
| 7562 Refuge Rd | $385,000 | $119 | 2002-09-20 | 2002 | 3,234 | New |
| 8048 Preservation Rd | $259,900 | $103 | 2002-09-19 | 2002 | 2,520 | New |
| 979 Summerbrooke Dr | $475,000 | $153 | 2002-09-17 | 2001 | 3,110 | Resale |
| 7829 Preservation Rd | $265,000 | $94 | 2002-09-12 | 2002 | 2,807 | Resale |
| 1208 Wax Wing Ct | $249,000 | $94 | 2002-09-10 | 1999 | 2,650 | Resale |
| 940 Summerbrooke Dr | $250,000 | $98 | 2002-08-30 | 1994 | 2,543 | Resale |
| 8157 Parterre Ct | $248,300 | $101 | 2002-08-30 | 2002 | 2,458 | New |
| 1144 Greensward Dr | $292,000 | $104 | 2002-08-23 | 1999 | 2,808 | Resale |
| 712 Summerbrooke Dr | $435,900 | $125 | 2002-08-23 | 2000 | 3,489 | Resale |
| 8126 Viburnum Ct | $207,100 | $89 | 2002-08-22 | 2002 | 2,321 | New |
| 6744 Spicewood Ln | $223,000 | $100 | 2002-08-21 | 2000 | 2,239 | Resale |
| 8130 Viburnum Ct S | $200,000 | $60 | 2002-08-16 | 2002 | 3,308 | New |
| 1170 Ronds Pointe Dr E | $245,500 | $99 | 2002-08-15 | 2002 | 2,490 | New |
| 1213 Conservancy Dr E | $178,500 | $84 | 2002-08-15 | 1998 | 2,136 | Resale |
| 1189 Greensward Dr | $256,000 | $103 | 2002-08-13 | 1999 | 2,494 | Resale |
| 6744 Spicewood Ln | $223,000 | $100 | 2002-08-02 | 2000 | 2,239 | Resale |
| 858 Hill Roost Rd | $250,000 | $97 | 2002-08-01 | 1992 | 2,589 | Resale |
| 7983 Preservation Rd | $290,500 | $106 | 2002-07-31 | 2002 | 2,751 | New |
| 7684 Preservation Rd | $272,000 | $107 | 2002-07-30 | 1995 | 2,543 | Resale |
| 1240 Greensward Dr | $275,000 | $118 | 2002-07-30 | 1997 | 2,326 | Resale |
| 1375 Conservancy Dr E | $215,500 | $99 | 2002-07-26 | 1999 | 2,187 | Resale |
| 7523 Preservation Rd | $192,000 | $58 | 2002-07-26 | 2002 | 3,338 | New |
| 7733 Cricklewood Dr | $269,300 | $103 | 2002-07-19 | 2002 | 2,608 | New |
| 7115 Nesters Dr | $197,795 | $46 | 2002-07-18 | 2003 | 4,300 | New |
| 1044 Summerbrooke Dr | $247,000 | $74 | 2002-07-18 | 1994 | 3,329 | Resale |
| 1423 Conservancy Dr E | $216,000 | $99 | 2002-07-16 | 1999 | 2,184 | Resale |
| 1164 Conservancy Dr W | $315,000 | $113 | 2002-07-15 | 2000 | 2,785 | Resale |
| 1151 Conservancy Dr W | $281,500 | $110 | 2002-07-01 | 1998 | 2,559 | Resale |
| 1320 Conservancy Dr E | $333,400 | $100 | 2002-06-28 | 2002 | 3,320 | New |
| 1216 Conservancy Dr E | $329,000 | $121 | 2002-06-27 | 2000 | 2,710 | Resale |
| 7972 Preservation Rd | $302,700 | $105 | 2002-06-27 | 2002 | 2,889 | New |
| 7882 Rael Ct | $245,000 | $88 | 2002-06-26 | 1996 | 2,781 | Resale |
| 7147 Nesters Dr | $238,000 | $100 | 2002-06-26 | 1999 | 2,388 | Resale |
| 7120 Nesters Dr | $265,000 | $91 | 2002-06-25 | 1995 | 2,918 | Resale |
| 1123 Greensward Dr | $299,900 | $109 | 2002-06-21 | 1999 | 2,752 | Resale |
| 7966 Preservation Rd | $285,000 | $95 | 2002-06-21 | 2001 | 3,011 | New |
| 1199 Ronds Pointe Dr E | $247,900 | $101 | 2002-06-20 | 2002 | 2,451 | New |
| 1232 Greensward Dr | $285,000 | $98 | 2002-06-14 | 2001 | 2,905 | Resale |
| 1418 Stourhead Ct | $293,500 | $116 | 2002-06-13 | 1999 | 2,525 | Resale |
| 1159 Greensward Dr | $251,000 | $100 | 2002-06-13 | 1999 | 2,506 | Resale |
| 7998 Lochknoll Ln | $250,000 | $58 | 2002-06-10 | 2002 | 4,328 | New |
| 1128 Greensward Dr | $401,000 | $119 | 2002-06-07 | 2002 | 3,365 | New |
| 7734 Cricklewood Dr | $327,600 | $98 | 2002-06-07 | 2001 | 3,326 | Resale |
| 8129 Viburnum Court S | $180,000 | $48 | 2002-06-04 | 2002 | 3,760 | New |
| 8108 Preservation Ct | $249,900 | $94 | 2002-06-03 | 1999 | 2,663 | Resale |
| 972 Summerbrooke Dr | $225,000 | $91 | 2002-05-31 | 1993 | 2,473 | Resale |
| 1303 Conservancy Dr E | $266,200 | $108 | 2002-05-31 | 1995 | 2,465 | Resale |
| 7757 Preservation Rd | $274,900 | $102 | 2002-05-29 | 2002 | 2,700 | Resale |
| 7948 Preservation Rd | $239,000 | $99 | 2002-05-28 | 1996 | 2,408 | Resale |
| 8150 Parterre Ct | $216,400 | $94 | 2002-05-24 | 2001 | 2,314 | Resale |
| 7977 Preservation Rd | $269,200 | $105 | 2002-05-20 | 2000 | 2,562 | Resale |
| 7935 Preservation Rd | $252,500 | $100 | 2002-05-17 | 1998 | 2,536 | Resale |
| 8077 Longmeadow Dr | $320,000 | $118 | 2002-05-06 | 2002 | 2,706 | New |
| 6733 Spiecewood Ln | $180,000 | $58 | 2002-05-01 | 2002 | 3,102 | New |
| 1327 Conservancy Dr E | $220,000 | $96 | 2002-04-30 | 1996 | 2,300 | Resale |
| 1359 Conservancy Ct E | $232,000 | $108 | 2002-04-30 | 2001 | 2,153 | New |
| 1241 Ronds Pointe Dr E | $250,100 | $96 | 2002-04-30 | 2002 | 2,613 | New |
| 1260 Conservancy Dr E | $300,000 | $102 | 2002-04-30 | 2002 | 2,944 | New |
| 1105 Lochknoll Ct | $190,000 | $63 | 2002-04-11 | 2002 | 3,002 | New |
| 6904 Spicewood Ln | $150,000 | $51 | 2002-04-05 | 2002 | 2,944 | New |
| 1220 Conservancy Dr E | $290,000 | $95 | 2002-03-28 | 1995 | 3,038 | Resale |
| 1244 Conservancy Dr E | $270,000 | $101 | 2002-03-27 | 1997 | 2,683 | Resale |
| 8113 Longmeadow Dr | $270,000 | $95 | 2002-03-26 | 2001 | 2,846 | New |
| 1188 Ronds Pointe Dr E | $270,000 | $105 | 2002-03-25 | 2002 | 2,561 | New |
| 7942 Preservation Rd | $265,000 | $93 | 2002-03-22 | 1998 | 2,848 | Resale |
| 7999 Preservation Rd | $220,000 | $75 | 2002-03-05 | 2002 | 2,945 | New |
| 1335 Conservancy Dr E | $248,800 | $100 | 2002-02-27 | 2002 | 2,498 | New |
| 1183 Conservancy Dr W | $284,900 | $98 | 2002-02-26 | 2001 | 2,919 | New |