Should Real Estate Seasonality Matter To Home Sellers?
Posted by Joe Manausa on Monday, October 29, 2018 at 5:59 AM
By Joe Manausa / October 29, 2018
Comment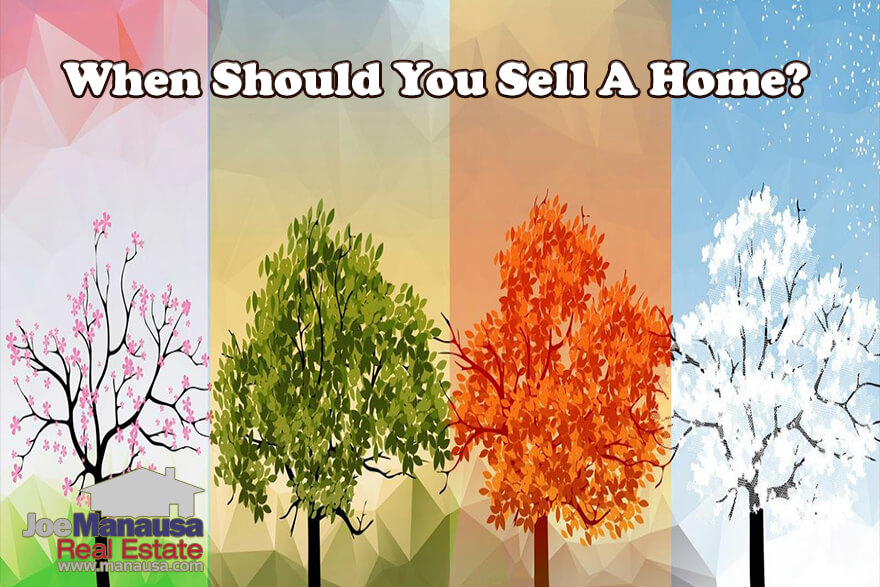 Seasonality occurs in most real estate markets, but its impact varies greatly.
Often times, home sellers think it is best to market their homes during the most active time of the year, but statistics tell us this isn't necessarily true.
Real Estate Market Information Can Be Overwhelming
That's why Joe breaks the data down into easy-to-understand concepts. Whether you're buying, selling, investing or just interested in the market, sign up for Joe's blog to get the latest Tallahassee real estate updates, straight to your inbox.
Real Estate Seasonality In Tallahassee
Seasonality occurs in most real estate markets, but its impact varies greatly. In Tallahassee, roughly 60% of the homes sell during the months of March through August, while 40% sell from September through February.
Just as buyers are more active during the March through August months, the same could be true for sellers. A more accurate way to determine the best time to sell is by looking at the ratio of buyers to sellers in the market at any given time.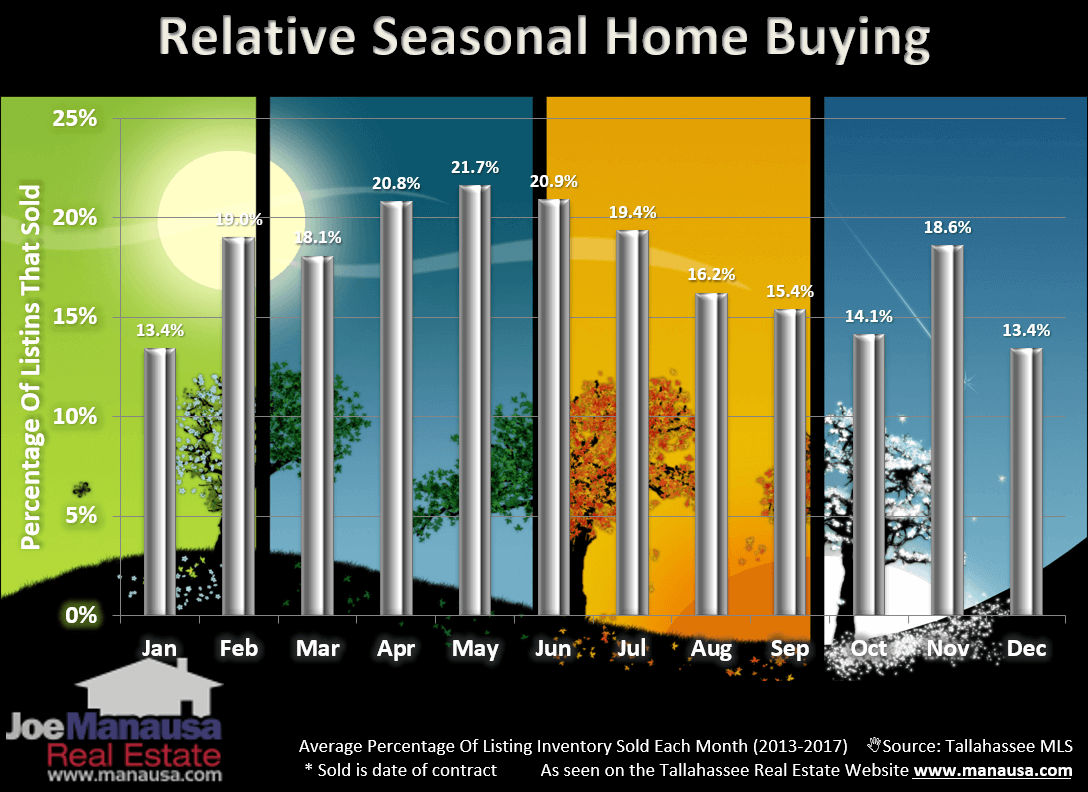 The image above shows the average inventory turnover rate for each month of the year, based upon the most recent five years of home sales in Tallahassee. The turnover rate is a simple calculation of the percentage of listed homes that went under contract each month.
If you are a home seller, you are looking for a number exceeding 16.7% for favorable conditions (meaning a sellers market), whereas if you are a buyer, you are seeking a number under 16.7%.
Based upon this, somebody listing a home right now would be selling (November) in a very strong seasonal sellers market. However, for somebody seeking market-timing guidance, these numbers vary a good bit each year.
We advise sellers to not worry so much about market timing, as the turnover rates suggest that the "best" months and the "worst" months will continue to vary from year to year. Our pricing guidance and massive marketing plan will ensure that our home sellers still get top dollar for their home.

Speak To An Expert!
The average agent in Tallahassee sells 6 homes per year.
Joe is on track to sell 600 homes this year.
He spends more money marketing his listings each month than most agents make in a year!
Don't you want that kind of talent and commitment working for you?
Selling A Home In Tallahassee
If you are planning on selling a home in Tallahassee within the next twelve months, we invite you to come in for a free, no-strings-attached planning session where we can help you figure out the best timing for you and your family.
If you want to know more about how we use digital marketing to deliver massive buyer activity to your home, check out this comprehensive page that shows what we do.
And don't just take our word for it, you can go here to read what recent home sellers had to say about working with our industry leading team.