Are You A Real Estate Lead?
Posted by Joe Manausa on Wednesday, December 1, 2010 at 9:52 AM
By Joe Manausa / December 1, 2010
Comment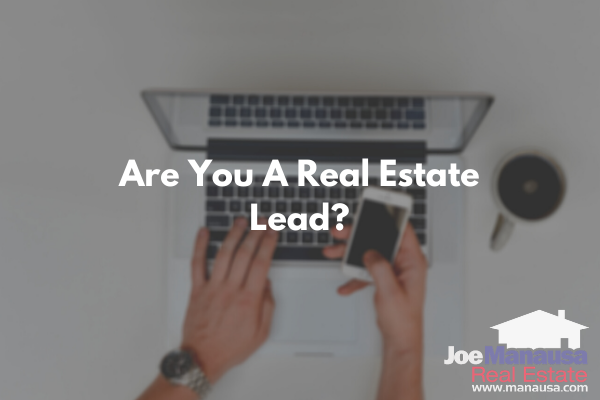 Are you just a real estate lead, or are you a highly prized customer of the top service providing real estate company on the internet? It's your choice!
Most real estate sites are just carbon copies of thousands of other web sites from around the country. All that differs is the name of the area being serviced and the name of the real estate company that owns the site.
It's definitely a case of the blah, blah, blahs. And they do it for one reason only!
Real Estate Leads Are Big Business
Everybody wants more sales leads, and REALTORS are no different than any other sales industry. They want your name and they want your phone number so that they can call you and sell you on all the great reasons you should choose to work with them. They are even willing to buy leads because they believe it is just a game of numbers.
But you are not a lead, you are somebody with questions about buying a home, selling a home, or investing in real estate. We understand that here at Joe Manausa Real Estate, and that is why we have built what we believe is the best, consumer-centric real estate web site on the internet. With nearly 10,000 pages of unique content, we are striving to answer the questions that our singularly prized, exceedingly valued, internet customers are asking.
And we do it because we want to earn your business. We want you to take your time and learn what you need to learn about buying or selling a home, so that when you get ready and want to start the process of choosing a real estate company to help you sell your home and/or buy your new home, you will know that we are here to serve. And we are subject-matter experts in real estate and Tallahassee housing.
What You Might Not Know About Real Estate Leads
Most "real estate leads" are generated by web sites that promote a special list, a unique report, a "how to" manual, or one that contains a list of the homes available for sale in a market. In order to get what you want, they get you to give them your contact information first. This is standard practice and occurs on most of the major web sites on the internet.
But what you might not know about those major sites is that they then turn-around and sell your contact information to multiple real estate agents around the country. You begin to get bombarded with information about their services and their specialties ... when all you wanted was the report or access to the homes for sale.
How We Are Different With Our Prospective Customers
First of all, we provide free access to our map-based, property search tool. It is the best tool available for the Tallahassee housing market, and we have had thousands of people use it to explore what is available for purchase in the North Florida housing market. Once users have used it for a while, they can choose to save their search criteria and have new listings automatically sent to them as these new listings hit the market.
Secondly, we have the information that you are seeking. With over a thousand articles written on home buying and home selling topics, we lead the internet in current consumer information for real estate. Additionally, we provide market reports for key Tallahassee neighborhoods, because we know our future customers want to know more about Tallahassee before they want to about a specific home.
Finally, we do have some highly valuable lists and reports that we have worked hard to generate and maintain. These are available on our real estate website, and we require only a first name and an email address (where we send the information). Our most popular items include:
We believe these offerings are the absolute best information for people who are thinking of selling and/or buying a home. We encourage our web site visitors to check them out and we always want to let you know that we are here to serve you with all of your real estate needs, whether in Tallahassee or somewhere else in the world. If we cannot help you, we will find the expert in your market area who can!
---
*Joe Manausa Real Estate is a brokerage company headquartered in Tallahassee, Florida. Its unique business model provides specialists to both home sellers and home buyers, and the results speak for themselves. JMRE has significantly more 5-star reviews on google than any other local competitor. Joe Manausa Real Estate is a leader in internet marketing and utilizes search engine optimization, email marketing, social media and data analytics to get their clients' home sold faster and for more money than any other Tallahassee brokerage firm. For more information, visit www.manausa.com or call us at (850) 366-8917.
Please Do Us A Small Favor
We work very hard to produce daily content for our long-time readers and first-time visitors. We provide this information for free, hoping to earn your respect and trust and the right to one-day help you when selling or buying a home. Can we get your help spreading the word about our blog?
If you like the content, would you please like it or share it using the Facebook button at the beginning of the post? This simple action will be greatly appreciated! THANK YOU!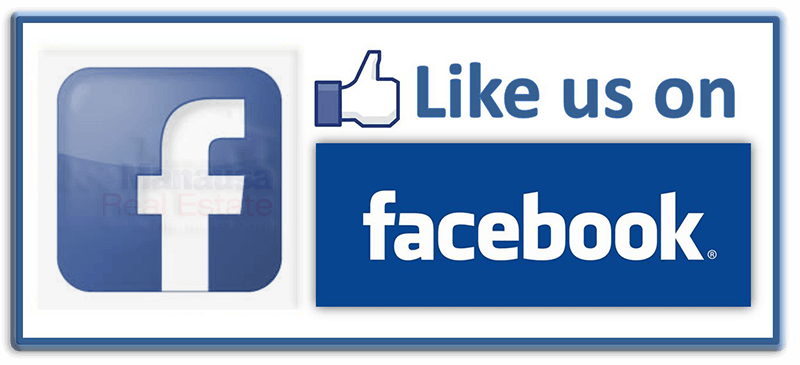 Also like us on Facebook at https://www.facebook.com/joemanausarealestate/
Your Local Expert In Tallahassee
When moving to, in, or from Tallahassee, you will fare better if you work with a local expert. We are here to help. If you have further questions on the Tallahassee real estate market, you can leave a comment below, give us a call at (850) 366-8917, or drop us a note and we'll give you the local information needed to ensure a successful, smooth transaction.
As a local born and raised in Tallahassee with a focus on customer service, I promise you'll find great success when working with Joe Manausa Real Estate, just as have our past customers. You can read thousands of their reviews reported on Google, Facebook and Zillow right here: Real Estate Agent Reviews Tallahassee.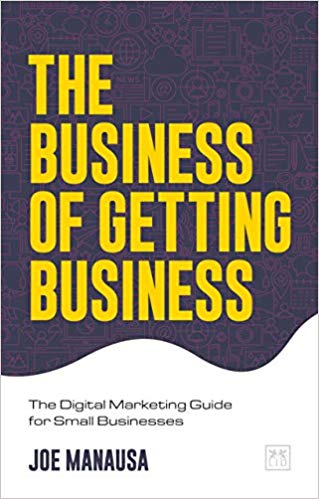 Have you heard about my new book "The Business of Getting Business?" It's a comprehensive guide for small businesses to help them make the move to digital. For those of us who want to survive and thrive in a world where large corporations are taking over, it is a must-read. It's also the perfect guide for how to sell a home in the digital age. You can find The Business Of Getting Business from each of the trusted retailers below.

Think all REALTORS are alike?
Read what people are saying about working with Joe Manausa Real Estate! You can see thousands of real customer reviews reported on Google, Facebook and Zillow at this link: CLICK HERE FOR REAL ESTATE AGENT REVIEWS.