What Is Meant When You Hear That Real Estate Is Local
Posted by Joe Manausa on Monday, August 19, 2019 at 5:52 AM
By Joe Manausa / August 19, 2019
Comment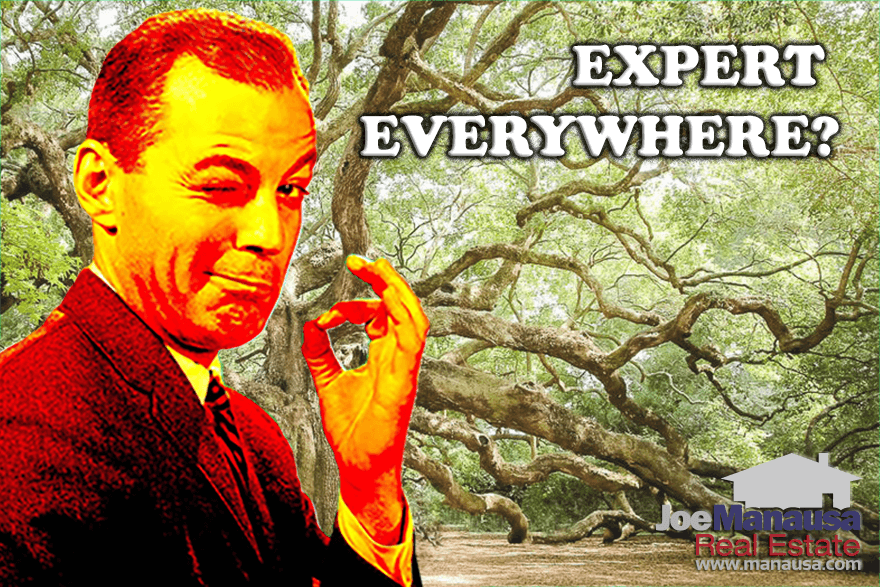 They say that real estate is local, and when they do "they" are really right.
In the State of Florida, anybody with a valid real estate license can help you buy or sell a home in Tallahassee, but if you hire an agent from Tallahassee, you'll gain an edge when it comes time to sell and/or buy a home.
Real Estate Is Local (Video)
Real Estate Expertise
When you hear that real estate is local, it means that home values are relative to those of homes around them. That's why you might pay $2M for a relatively small apartment in New York City, and yet only spend $400K for a 3,000 square foot home in Tallahassee. These two cities have two very different markets, two completely different sets of buyers and sellers, thus one has no direct impact on the other.
Relative location is also the reason you can buy a townhouse on Hilaman Golf Course for $200K less than one in Golden Eagle Plantation. Real Estate values are hyper-local in real estate.
If you are planning to buy or sell a home in Tallahassee, you need a Tallahassee Realtor that is also hyper-local. Sure, you can work with anybody that you like, but how do you expect an outside agent to be able to negotiate on your behalf when they lack the local knowledge of those of us who've been around Tallahassee for a long time?
Tallahassee Chamber Of Commerce Podcast
Recently, I was interviewed by the Tallahassee Chamber of Commerce and discussed Tallahassee and the current state of our local housing market. You can listen to the entire interview by clicking the play button above.
Speak To A Local Expert!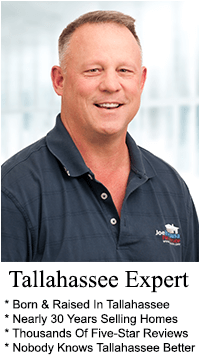 Joe was born and raised in Tallahassee and has been selling real estate for over 30 years.
Let us show you how to use our local knowledge of Tallahassee and the current state of the housing market to your advantage, ensuring you the best deal possible when selling or buying a home.
His past customers speak volumes (you will see Joe's past-customer reviews after you submit the form) on why you should hire Joe to be your real estate agent.
Talk to us today about helping you negotiate a better deal, with better terms, when selling or buying your home. You'll be glad you did!
If you are planning to sell a home or buy a home in Tallahassee in the near future, give us a call at (850) 366-8917 or drop us a note and we'll give you the local advantage that you will need for your specific Tallahassee real estate needs.
As a local real estate agent born and raised in Tallahassee with a focus on customer service, I promise you'll find great success when working with Joe Manausa Real Estate, just as have our past customers. You can read thousands of their reviews reported on Google, Facebook and Zillow right here: Real Estate Agent Reviews Tallahassee.
Keep Up With New Trends In Tallahassee!
Get The Tallahassee Real Estate Newsletter
Don't be the one that doesn't know what's going on when you sell a home or buy a home in Tallahassee.
Other buyers, sellers, lenders, and real estate agents have this critical information, and now you can too!
Get immediate access to our most recent newsletter.
Let more than 30 years of experience work for you with charts, graphs, and analysis of the Tallahassee housing market.