Are Low Interest Rates Hurting The Real Estate Investment Market?
Posted by Joe Manausa on Thursday, December 12, 2019 at 5:51 AM
By Joe Manausa / December 12, 2019
Comment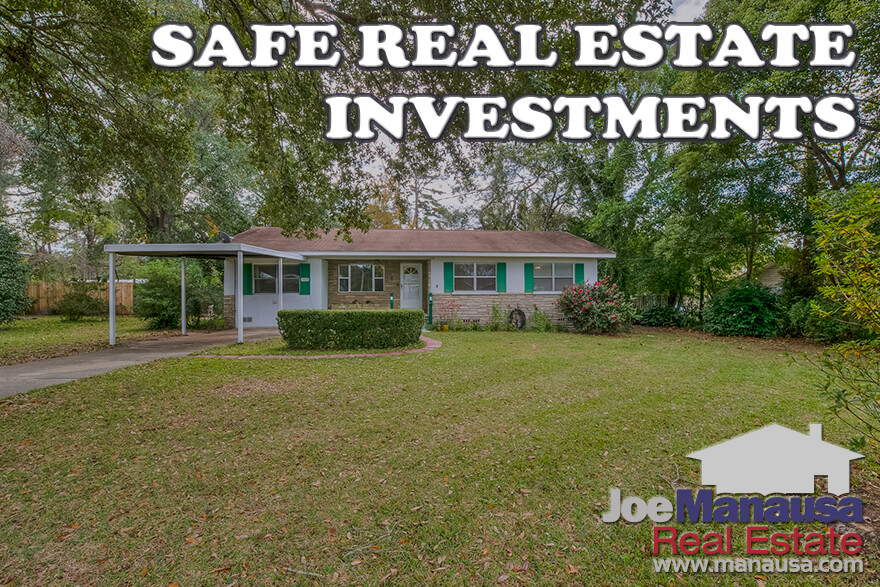 Are low mortgage interest rates hurting the Tallahassee real estate investment market? Are tenants fleeing high rental rates and buying homes to take advantage of the low rates?
Today, we answer a reader question about how low-interest rates are impacting rental rates and what the long-term impact will be on the market. In order to understand the types of properties that our reader holds, I've included a list of homes for sale which should be similar in location and price (and many are solid choices for current real estate investors).
Potential Real Estate Investments In NE Tallahassee
The following list of homes for sale in NE Tallahassee includes all homes and townhomes priced from $150K to $225K in the 32308, 32309, 32312, and 32317 zip code. Most of these homes are poised to appreciate faster than the overall market for the next ten years.
Reader Question About Real Estate Investing
A long-time friend sent the following question related to investment properties she owns in Northeast Tallahassee:
We have had 8 tenants move out in the last 7 months because with very low-interest rates they can buy homes and save $500 a month. We are curious....is this looking like a "sneeze" or a "full-blown illness" that will last a while and cause rents to come down. Curious about your thoughts since you know more about real estate in Tallahassee than anyone else. Thanks! - JO
In order to answer this question, let's start by first examining the overall Tallahassee real estate market and start with (always) supply and demand. Remember, "JO's" situation with her properties does not exist in a vacuum, rather her properties will perform relative to current and future market conditions and those will always be ruled by supply and demand.
Keep Up With New Trends In Tallahassee!
Get The Tallahassee Real Estate Newsletter
Don't be the one that doesn't know what's going on when you sell a home or buy a home in Tallahassee.
Other buyers, sellers, lenders, and real estate agents have this critical information, and now you can too!
Get immediate access to our most recent newsletter.
Let nearly 30 years of experience work for you with charts, graphs, and analysis
of the Tallahassee housing market.
How Low-Interest Rates Are Impacting Local Rental Rates
The "for rent" market and the "for sale" market are typically not competing for the same consumer, but the markets are still very much tied to one another. When there are too many homes for sale in a given market area, some sellers choose to lease the homes until competition for buyers improves. This adds inventory to the "for rent" market and puts pressure on lease rates.
Of course, the opposite is true as well. When there are too few homes for sale, some investors see this as the time to liquidate rentals to take advantage of rising values. Low inventory in the "for sale" market ultimately leads to rising rents in the "for rent" market due to scarcity.
But "JO's" identified an interesting transitional phase that we are seeing in the market. Low inventory has led to higher than historically normal appreciation rates. There is scarcity in the "for sale" market that has not yet truly reached the "for rent" market. Additionally, low mortgage interest rates have propelled some would-be renters into homeownership (which increases demand in the "for sale" market that will push values higher).
So inventory is lower and demand is higher in the "for sale" market, but what about supply and demand in the "for rent" market?
One has to remember that the real estate market is truly a full food chain, where ripples at one end of the spectrum will reach the other. For example, if we over-build the high-end of the rental market, then there will be pricing pressure at the high-end that ultimately reaches far down toward the lower end, as each price point gains inventory from the formerly higher levels ($3K per month, becomes $2500 per month, $2500 become $2K, $2K becomes $1800 .... all the way down towards the bottom). Inventory merely shifts up or down the rental rate scale based upon supply and demand.
As a quick disclaimer, I do not track the "for rent" market like I do the "for sale" market, my time is spent preparing to help people buy and sell properties, not lease them out. However, I do have a fairly good understanding of the rental market.
The apartment rental market is having a significant impact on the entire housing market. More apartment units have been built over the past five years than I've seen in a long, long while. There are apartments available across many price levels, and it is important to understand that these "for rent" units impact both the "for sale" market as well as the "for rent" market.
Whether a property is built to sell, or built to lease, it will "consume" one consumer unit from the market. If we build many student apartments (like the 5K+ units built in the past few years near campus and on the west side of town), then those students who choose to live there will simultaneously not choose to live in traditional student rentals on the west side of Tallahassee.
The empty student rentals that have been replaced by the new apartment units will either be rented out to small families or young professionals, or they will be renovated and sold in the "for sale" market, helping to provide inventory that is seriously short supply right now. This new inventory will either rent for or sell at prices far more favorable to consumers than what they can buy in NE Tallahassee.
The entire housing market, for rent and for sale, from top to bottom, is ruled by supply and demand. The supply for rentals right now is fairly level (due to the increase in apartment units), while the supply of homes for sale is grossly under-supplied for homes priced under $450K. Ultimately, right now it means that rents are fairly stable while home prices are rising faster than normal.
My answer to "JO" is that current conditions are merely a sneeze, perhaps even less so than that. The properties that JO owns are going up in value at nearly 8% per year! For most real estate investors, that would mean an annual rate of return of more than 40%!
With rising prices and shrinking inventory, tenants will not be able to find similar homes for them to buy. They are wise to buy today, as it might not be long before they are priced out of the market (and that will lead to rising rents). "JO" might need to reduce rents marginally for the short term, but it will come back in spades with appreciation and the rising rents that will follow.
The list of homes for sale at the top of this article was assembled to demonstrate an important point on the future of the Tallahassee real estate market. Home values are going to skyrocket!
We are seeing apartments being built to handle the lower end of the market, it is the single-family detached homes that will handle the middle and upper-end of the market. The absolute safest investment you can make right now is in single-family detached homes near Killearn. How do I know?
Let's look at simple replacement value (what would it cost to build them today). The typical lot cost in the area will soon exceed $100K. Let's say you want to build a 1,400 square foot home on that lot, you're looking at a total home price of $296,000 ($100K for the land plus 1400x140 per sqft foot = $296K). That home as a resale is available right now for less than $200K.
Remember, builders will not be able to replace these homes, as the lots do not exist. That means that the same 1,400 square foot home mentioned above will NOT be built near Killearn Estates, rather it will be built on land much further out (and perhaps in another county).
Homes in two of my favorite investment neighborhoods (this one and that one) will outperform the market for the next ten years. If you are thinking of adding to your investment inventory or just beginning, these are excellent places to look. If you would like help finding an excellent NE Tallahassee investment property, give us a call at (850) 366-8917 or drop us a note and we'll be in touch right away.
As a local born and raised in Tallahassee with a focus on customer service, I promise you'll find great success when working with Joe Manausa Real Estate, just as have our past customers. You can thousands of their reviews reported on Google, Facebook and Zillow right here: Real Estate Agent Reviews Tallahassee.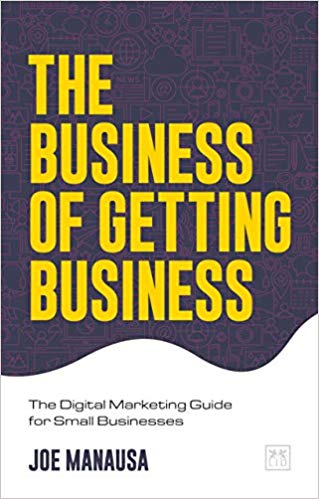 Have you heard about my new book "The Business of Getting Business?" It's a comprehensive guide for small businesses and bloggers to help them make the move to digital. For those of us who want to survive and thrive in a world where large corporations are taking over, it is a must-read.
Real Estate Market Information Can Be Overwhelming
That's why Joe breaks the data down into easy-to-understand concepts. Whether you're buying, selling, investing or just interested in the market, sign up for Joe's blog to get the latest Tallahassee real estate updates, straight to your inbox.