Pending Home Sales Similar To Last Year
Posted by Joe Manausa on Thursday, December 1, 2011 at 12:09 PM
By Joe Manausa / December 1, 2011
Comment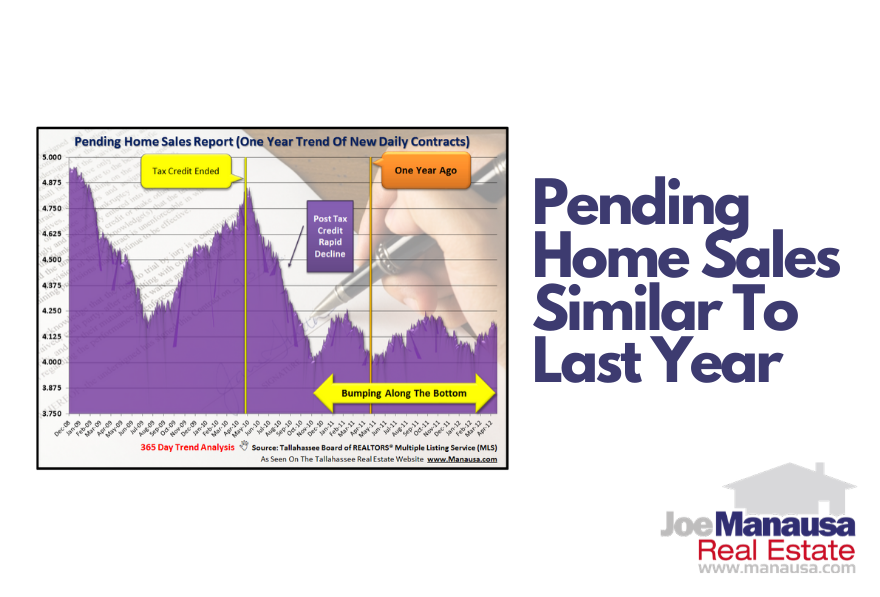 According to the National Association of REALTORS®, pending home sales rose 18% from September to October and rose 3% over October 2010. As we have mentioned in previous posts, a home sale is classified as "pending" when a purchase agreement has been signed but the transaction has not yet closed, and typically the sale closes within one or two months of signing. The Pending Home Sales Index thus allows our readers to anticipate the market movement over the next few months.
Reminder: The Tallahassee Ballet will perform its 26th annual production of The Nutcracker accompanied by the Tallahassee Ballet Symphony on December 17 and 18 at Ruby Diamond Auditorium. Get your tickets here. Enjoy this magical performance with family and friends this holiday season
In the South, pending home sales rose 8.6% from September to October and rose 9.7% above October 2010. In Tallahassee, pending home sales dropped 6% from September to October, but dropped only 1% when compared to October 2010. Year to date through October, our number of new contracts is 2% higher than it was at the same time last year.
Pending Home Sales In Tallahassee
When we look at a real estate graph of pending home sales in Tallahassee, we can see that 2011 has had 5 winning months where the year over year change was positive and 5 losing months where the change was negative. Basically, our struggling real estate market in Tallahassee is doing pretty much the same as it was last year. Currently, the rate of home sales is about one half of the level we would expect to see were there not market cycles, so this is definitely a very low spot for Tallahassee.
Why Home Sellers Should Monitor Pending Home Sales
Home sellers should monitor the pending home sales reports that we publish because they will get a feel for demand in the current market. If you want to sell a home in Tallahassee, there has to be a buyer for your home. You can estimate whether the buyer population is growing or receding by studying this report, and this report tells me that buyer activity is receding slightly.
Homeowners need to decide to either quickly sell a home to get the highest dollar, or plan on owning the home for several more years until a recovery and consequent rise in prices allows them to sell at a higher price. This is no market to "test" for higher prices, and declining values means you risk losing money while you wait and hope for a higher price. Make sure your real estate agent shows you not only the right price to put on your home, but also how that price was determined when compared to all of the other similar homes for sale in Tallahassee.
Please Do Us A Small Favor
We work very hard to produce daily content for our long-time readers and first-time visitors. We provide this information for free, hoping to earn your respect and trust and the right to one-day help you when selling or buying a home. Can we get your help spreading the word about our blog?
If you like the content, would you please like it or share it using the Facebook button at the beginning of the post? This simple action will be greatly appreciated! THANK YOU!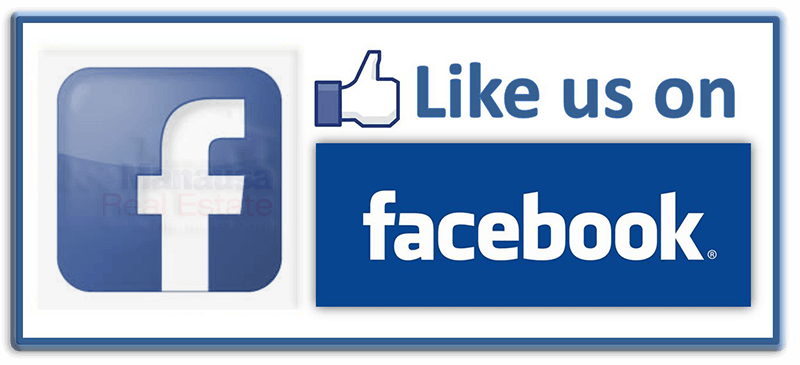 Also like us on Facebook at https://www.facebook.com/joemanausarealestate/
Joe Wrote The Book On How To Sell A Home Today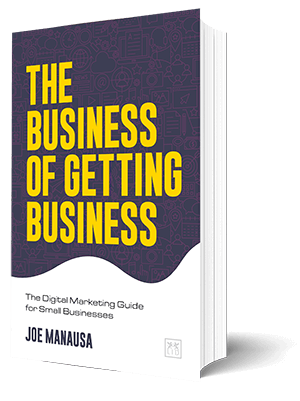 "Location, location, location' is no longer a competitive advantage. Digital marketing and going direct to consumer have made all geographical boundaries obsolete. The Business of Getting Business is a must-read modern-day survival guide for any local business to get to the next decade. Local businesses are on death ground.
They can either take a stand and re-invent themselves by embracing the digital frontier and have a chance to survive the overwhelming odds of digital direct-to-consumer capabilities that have erased all local and national business distinctions, or they can choose business as usual and accept certain death.
The Business of Getting Business is the critical survival guide for those that choose to dig in and fight."
– Anthony Noto, CEO, SoFi and former COO, Twitter
Get the book that explains it all, in a manner that is understanding to all, even technology neophytes. It's available on Amazon, a trusted source for consumers.

Think all REALTORS are alike?
Read what people are saying about working with Joe Manausa Real Estate! You can see thousands of real customer reviews reported on Google, Facebook and Zillow at this link: CLICK HERE FOR REAL ESTATE AGENT REVIEWS.