Pending Home Sales Increase In March (But Not Really)
Posted by Joe Manausa on Tuesday, April 29, 2014 at 10:53 AM
By Joe Manausa / April 29, 2014
Comment
The Pending Home Sales Report has just been released by the National Association of REALTORS (NAR), and it does not disappoint.
The Spinmaster In Chief, Lawrence Yun, has used this report for many years to tell us why the market is heading higher. In fact, his disinformation campaign rarely changed a beat, even as the US housing market plunged into the abyss of the real estate market collapse.
Since I have not reviewed a NAR Pending Home Sales Report for nearly two years, I felt today would be a good day to depart from our focus on real estate reporting and spend some time in the fiction aisle of the NAR bookstore.
The headline of the March Pending Home Sales Report is "Pending Home Sales Increase In March."
So, one would think this means that things are getting better, right?
Well, no.
In fact, in all four quadrants of the US, pending home sales declined in March when compared to March 2013.
So, why is NAR reporting "pending home sales increase in March?"
Because March was better than February!
Like it was last year.
And the year before.
And most every other year. It is called seasonality.
March produces more contracts than February, and it is not a sign of the market improving, it is a sign of the weather improving.
Like it did last year.
And the year before.
Trust The Source
That's right, the Spinmaster in Chief of the NAR felt he could slide that by most of us and propel the market forward with a positive spin on declining figures.
The funniest thing about this report is found in its timing. Two days ago, I wrote why real estate professionals should report on year over year changes in order to remove the impact of seasonality, and yet Dr. Lawrence Yun likes to think the NAR can positively drive the market with regular "good news" reporting.
While I certainly love to receive good news about the housing market, it just gets old after a while when we must deal with the reality of the problems that the housing market is facing.
The graph below shows new contracts in Tallahassee since the beginning of 2012, what do you see?
What I see is really tough to swallow information about our market. And my information is far more current than the NAR report, as this graph is current through this morning (not last month).
It is clear that April will post more new contracts than March, so does that mean my headline should be positive? Maybe something like "New Contracts Increase In April?"
I could do that, and it would be correct. But take a look at how April 2014 compares with April of the previous two years. While there are still two more days to collect new contracts in Tallahassee, I suspect they will not dramatically change what we are seeing. In both 2012 and 2013, new contracts were over 400 in April, yet in 2014 we will record less than 200!
That's not a decline, that is a collapse. The same thing happened last month in March, and similarly in February. Home buyer activity is on the decline in Tallahassee, and it is going to start showing up this month in the Closed Home Sales Report.
NAR reports that the market is going to improve this year, but does not substantiate this sage forecast with anything more than increased inventory and job creation in the economy. I am not so optimistic.
Home Sellers Lack Equity For New Purchases
There is a transitional problem in the housing market that is becoming more evident every day. When people sell their home, whether they are short or not, they are not generating the equity that historically has propelled them to buy the next home.
There is a huge hole in the demand component of the housing market, and it won't be filled overnight.
Historically in Tallahassee, roughly one half of our buyers come from the group of people who have to first sell a home. This group has been stymied with negative equity since 2007, and home values have only begun rising a year ago. That means one-half of our historical demand has their hands tied, unable to sell and generate enough cash to buy.
As home values recover, this historical demand will recover. But it won't happen in May 2014. It will happen over the next several years.
Sadly, we will see mortgage interest rates rise over this same period of time, reducing home affordability for those who have to wait.
Pending Home Sales Report Measures Pulse Of Market
I encourage those readers who want to stay on top of the real estate market to check out the Pending Home Sales Report each month. It's the most current set of data on the demand component of the housing market, and it is a good bell weather of things to come.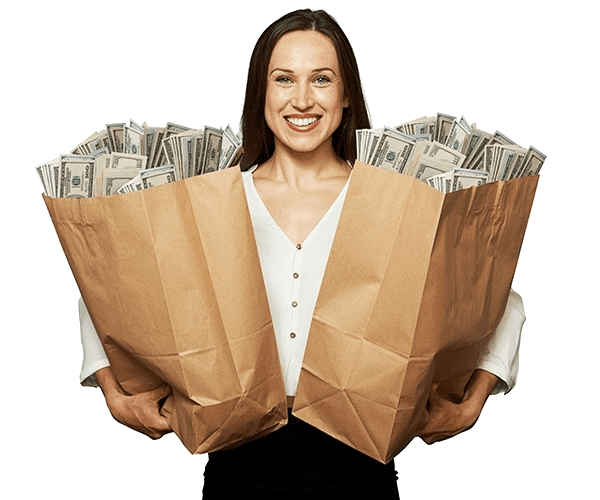 Use a "TBD" loan to give home sellers what they want. Cash! And a fast closing date.
Get fully underwritten approval before you go to contract. This means that your loan is only conditional on your inspection and appraisal. Let us show you how!
If you happen to be one of those "trapped homeowners" who would like to move but do not know how, there are some creative solutions that you might not yet have considered. If you would like to explore how you can put one of these solutions to work for you, just drop me a note and we can schedule a time to review your current situation and explore how we can get you moved sooner than you thought possible.