Midtown Tallahassee - An Ambiguous Location Poised To Beat The Market
Posted by Joe Manausa on Wednesday, January 31, 2018 at 8:20 AM
By Joe Manausa / January 31, 2018
Comment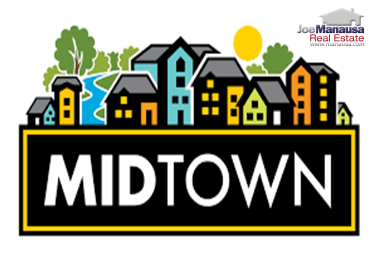 Midtown Tallahassee is super hot right now, though its defined boundaries are ambiguous. How far it reaches is open to interpretation, but what is not debatable is that buyers want in!
Midtown offers an incredible location and often times over-sized lots and large homes (which at today's current prices will beat the market in appreciation over the next ten years).
Homes For Sale In Midtown Tallahassee
The following homes are currently listed for sale in Midtown. We update the list every 15 minutes, so you'll see properties go under contract, new ones arrive, and sold homes depart if you visit regularly.
Note that you can click on the

"MAP" feature below to see our unambiguous, clearly defined Midtown boundaries.
Why Midtown Will Beat The Market
You might have noticed that I mentioned these homes will beat the market over the next ten years, but do you know why? I mean, after all, there are other highly desirable areas too (like Killearn Estates, Killearn Lakes and Southwood to name the top three communities in Tallahassee).
It's because inventory is low and many new homes will be built. These new homes will be built in new subdivisions, where the parcels of land are tiny and homes are smaller (to account for today's higher cost of development and construction).
New homes rarely appreciate right away, instead (like a new car), they decline in value as soon as they transition from being "shiny and new" to "used." So expect these new home sales to impact the overall appreciation rate (over the next five years) in a negative manner. Again, this is normal, it happens all the time when we go through a construction phase.
Resale homes will be pulled up in value with all the new homes being built, and Midtown, in a better location, on larger parcels of land and larger homes, will likely be among the greatest beneficiaries of this market movement.
Without increasing one's budget, it will always be getting more difficult to find large land parcel in excellent locations. Midtown is set to prosper.
Is Your Agent Too Broke To Be Your Broker?
Most Real Estate Agents Have No Marketing Budget
The average real estate agent in Tallahassee will only sell five homes this year, and more than half will sell two or fewer. This means they do not earn enough money to spend the significant amount it takes to attract MANY buyers to your home.
They certainly cannot spend the type of money needed each day to promote your home and generate the buzz you need to attract MULTIPLE buyers.
We are effective. And we spend more money each month marketing our listings than most agents earn in a year.
Let us show you how we can get your home sold for MORE MONEY than anybody else in the market!
Contact Joe to start your home selling preparation, you'll be glad you did!
As I was preparing to write this article about Midtown, imagine my shock when I found this 4 Bedroom home UNDER $200K!
Apparently the sellers are now motivated and just lowered their price to get it sold this week.
Here's what else I found in Midtown, a little something for everyone:
If you find one you like, give us a call at (850) 366-8917 or drop us a note to quickly go see it. Remember, these Midtown homes sell fast.