Lots and Land Sales Rise In Tallahassee
Posted by Joe Manausa on Monday, July 23, 2012 at 12:05 PM
By Joe Manausa / July 23, 2012
2 Comments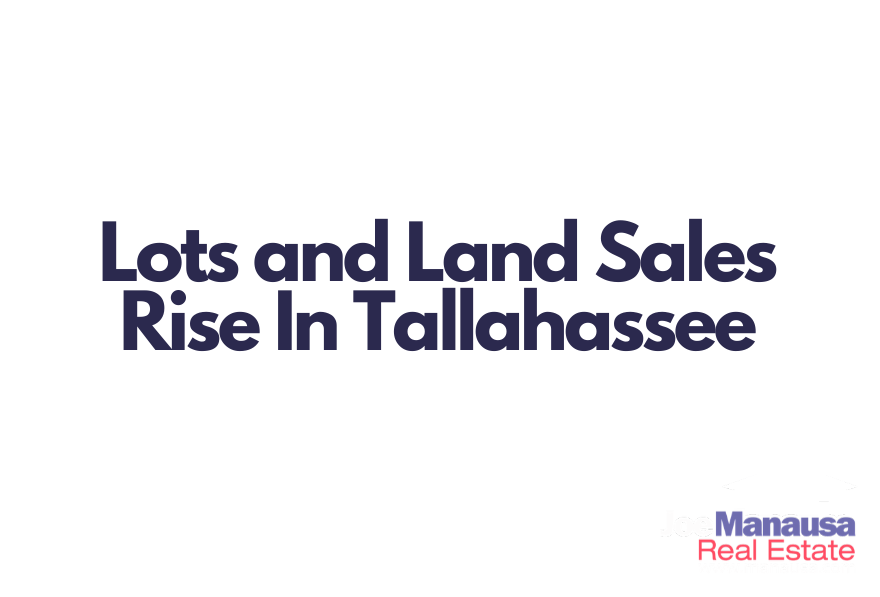 It has been quite some time since we have reviewed lots and land sales in Tallahassee, and our update is quite revealing in terms of where the housing market is heading.
Currently, there are 623 lots and land for sale in Tallahassee, which represents more than 1 lot for sale for every 4 homes for sale.
Additionally, there are many more that are not listed, and we will see this abundance of developed lots and land continue to impact the Tallahassee real estate market.
In many Tallahassee neighborhoods, home builders are able to buy lots and land cheap and thus bring homes to the market at prices consistent or below existing home sales prices.
REMINDER: In case you missed our last blog post, we are running a contest and giving a way a FREE iPad for whomever guesses the final sales price of a home that will be hitting the market this weekend. Your entry must be submitted before the property is listed in the MLS.
Simply go to that blog post here --> Tallahassee Real Estate Blog, <-- and enter your name, your email (which will only be used to notify the winner), and the price at which you think the home will sell.
Win A Free Ipad - Guess The Price ... click to tweet
I will shut off entries once the property hits the MLS, so hurry and get your opinion of value recorded today. In case two entries are the same, the one that is entered first will be the only awarded winner. In case of a tie, the price nearest without going over will win. The winner will be awarded the iPad after the sale closes.
Lots And Land Sales In Tallahassee
The following graph shows that lots and land sales in Tallahassee have started to rise as land values decline.
In the real estate graph above, the green area shows that the number of lots and land sales are up 50% since the bottom of the land market in 2009 (currently averaging about 63 sales per month), while average values have dropped below $40,000.
The abundance of cheap lots and land could very well be a siren's song for home builders desperate to get their crews and sub contractors back to work. With the supply of homes for sale in Tallahassee already on the glut side, these new homes are taking the place of existing home sales which need to clear the market sooner or later.
I worry that these pockets of new construction might drive home values even lower in the neighborhoods that are seeing the greatest amount of construction.
Buying Lots And Land In Tallahassee
If you are thinking about purchasing lots and land in Tallahassee, you should equip yourself with an excellent buyer's agent. The market has many more offerings than can be found online, and a buyers agent will help you get the best deal to be found.
If you would like to know more about buying lots and land in or around Tallahassee, just drop me a note and we can schedule an interview to help you discover how we can help you make the best purchase possible.
Please Do Us A Small Favor
We work very hard to produce daily content for our long-time readers and first-time visitors. We provide this information for free, hoping to earn your respect and trust and the right to one-day help you when selling or buying a home. Can we get your help spreading the word about our blog?
If you like the content, would you please like it or share it using the Facebook button at the beginning of the post? This simple action will be greatly appreciated! THANK YOU!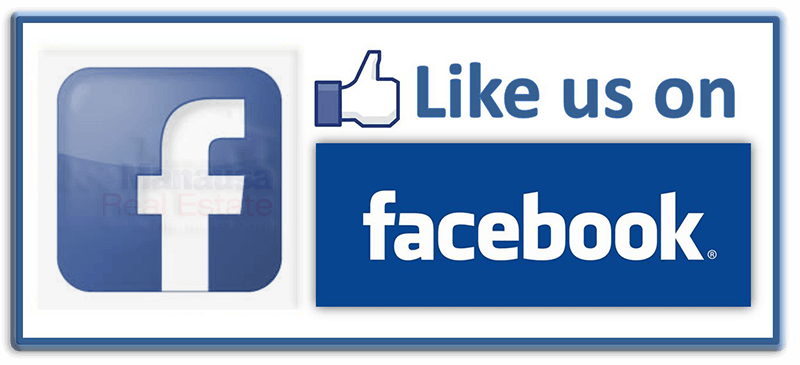 Also like us on Facebook at https://www.facebook.com/joemanausarealestate/
Joe Wrote The Book On How To Sell A Home Today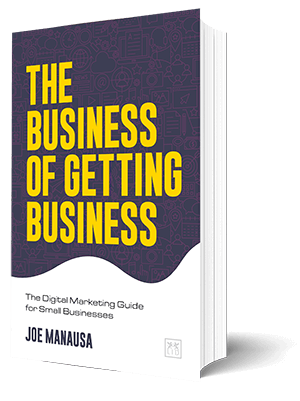 "Location, location, location' is no longer a competitive advantage. Digital marketing and going direct to consumer have made all geographical boundaries obsolete. The Business of Getting Business is a must-read modern-day survival guide for any local business to get to the next decade. Local businesses are on death ground.
They can either take a stand and re-invent themselves by embracing the digital frontier and have a chance to survive the overwhelming odds of digital direct-to-consumer capabilities that have erased all local and national business distinctions, or they can choose business as usual and accept certain death.
The Business of Getting Business is the critical survival guide for those that choose to dig in and fight."
– Anthony Noto, CEO, SoFi and former COO, Twitter
Get the book that explains it all, in a manner that is understanding to all, even technology neophytes. It's available on Amazon, a trusted source for consumers.

Think all REALTORS are alike?
Read what people are saying about working with Joe Manausa Real Estate! You can see thousands of real customer reviews reported on Google, Facebook and Zillow at this link: CLICK HERE FOR REAL ESTATE AGENT REVIEWS.