Jasmine McIntyre
Posted by Joe Manausa on Sunday, June 22, 2014 at 4:30 PM
By Joe Manausa / June 22, 2014
Comment
Jasmine McIntyre obtained her real estate license in 2002, and her interest in real estate dates back to childhood. Growing up she spent many summer breaks assisting her father with his real estate brokerage. Recognizing her knack for working with others and her ability to explain and interpret the real estate market conditions, she pursued her real estate license while in college.
In addition to Jasmine's knowledge of real estate, her greatest strength lies in the diversity of her skills. Obtaining graduate degrees in both psychology and education while receiving several distinguished awards highlights her ability to excel while maintaining professional relationships. Her background in psychology further enhances her ability to listen to clients' needs and assist them in obtaining their goals. She brings her background in education to equip clients with the knowledge of market conditions so that buying and selling homes are achieved with confidence.

Think all REALTORS are alike?
Read what people are saying about working with Joe Manausa Real Estate! You can see thousands of real customer reviews reported on Google, Facebook and Zillow at this link: CLICK HERE FOR REAL ESTATE AGENT REVIEWS.
Jasmine chose to learn from the Joe Manausa Real Estate Company because of their unmatched commitment to educating buyers and sellers on the housing market and their innovative Internet marketing and outreach. Further, she believes that this company is run with outstanding leadership and high standards of excellence for all agents.
On a personal note, Jasmine has lived in 8 states and 11 cities due to a military upbringing. Through these moves, she has become adaptable and easily connects with others transitioning to a new city. When asked, "where is your hometown?" she responded, "I'm from a lot of places." Within the first year of living in Tallahassee, she finally found a home. Captivated by the great city parks, college spirit, sense of community, and beautiful foliage, she and her husband decided to make this the hometown for their children.
Jasmine has been married since 2005 to her husband, Hunter. Together, they raise two children, Ethan-6 and Sophia-4. In downtime, she spends time with her family out in the community enjoying all of what the city offers residents.
Joe Wrote The Book On How To Sell A Home Today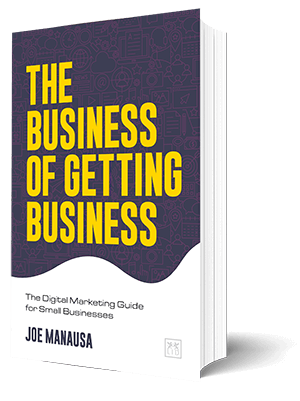 WARNING: The Internet & digital marketing systems have changed the way sellers need to market a home for sale. It's not about getting a home sold anymore, it's about getting a home sold and netting the most money from the sale.
To do this, a seller needs to hit the digital market hard in a coordinated effort that alerts ready-buyers (all at the same time) to ensure buyers understand they are competing for the right to buy the home.
While it only takes ONE buyer to sell a home, it takes MULTIPLE BUYERS for the seller to bid the property up to its highest value in today's market. You see our full explanation about how to sell a house here, or you can buy the book and really get into the nuts and bolts of selling a home in the digital age.
Get the book that explains it all, in a manner that is understanding to all, even technology neophytes. It's available on Amazon, a trusted source for consumers.