Indian Head Acres Housing Report March 2015
Posted by Joe Manausa on Friday, March 20, 2015 at 8:41 AM
By Joe Manausa / March 20, 2015
Comment
Located on the SE side of Tallahassee across Apalachee Parkway from the Governor's Square Mall, Indian Head Acres has been a hot commodity over the past 15 months due to its highly desired location.
Indian Head Acres has homes built from the 1940s through the 1970s, though occasionally new homes have been built since that time.
It is a well established neighborhood that is not likely to be suffering from too much pent-up supply, and it has appears to be well upon its way in the housing market recovery.
In this report, we will look at prices, values, and sizes of homes in Indian Head Acres, as well as show current listings in the Tallahassee MLS and all closed home sales going back to 2002.
Both Indian Head Acres and the Lehigh neighborhood share a common website for community updates. You can find the Indianhead Lehigh Neighborhood Association here.
Indian Head Acres Home Prices
For the 3 real estate graphs found in this report, you will find the number of closed home sales for each year (blue columns, measured on the left vertical axis), and an important real estate statistic shown in red (measured on the right vertical axis.
It is important to note that sales are through December for all previous years, but through mid March in 2015 as of this writing. The analysis of current conditions will not be updated, but both the graphs and the sales table will be updated indefinitely so you can utilize a bookmark of this page to let you see the most up-to-date analytics on Indian Head Acres.
Average home prices rose 7% in 2014 versus 2013, but have given it all back and more thus far in 2015. The average recorded sales price is $132,600 for Indian Head Acres thus far in 2015.
Home sales activity this year is still very good, and last year's performance was the 2nd best on record going back 24 years, exceeding even all of the peak years during the housing market expansion. Thus far in 2015, there have been 4 closed home sales in Indian Head Acres.
Indian Head Acres Home Values
Average home values in Indian Head Acres rose 3% in 2014, the second year in a row to see appreciation since the low set back in 2012. Unfortunately, thus far in 2015, average home values have reverted all the way back to that 2012 level.
Through mid-March, the average value of a home sold in Indian Head Acres has been $88 per square foot. This is the same as the market bottom reached in 2012, and still down about 34% from the market high set back in 2006. I suspect the early performance in 2015 is due to one of the four sales having a large impact on the average. Look to see things stabilize (improve) over the rest of the year.
Keep Up With New Trends In Tallahassee!
Get The Tallahassee Real Estate Newsletter
Don't be the one that doesn't know what's going on when you sell a home or buy a home in Tallahassee.
Other buyers, sellers, lenders, and real estate agents have this critical information, and now you can too!
Get immediate access to our most recent newsletter.
Let more than 30 years of experience work for you with charts, graphs, and analysis of the Tallahassee housing market.
Indian Head Acres Home Sizes
The average home size sold in Indian Head Acres typically falls in a range of 1,400 to 1,600 square feet, and this year buyers have been selecting homes at the very top of this range.
The 4 sales thus far in 2015 have averaged 1,563 square feet.
Homes For Sale In Indian Head Acres
The following list of homes are the most recent listings in Indian Head Acres.
Indian Head Acres Idx
Under Contract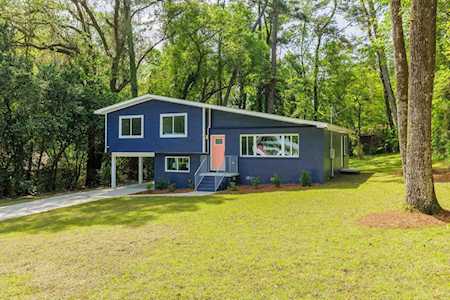 1407 Wekewa Nene
Tallahassee, FL 32301
Indian Head Acres/ Brentwood
Under Contract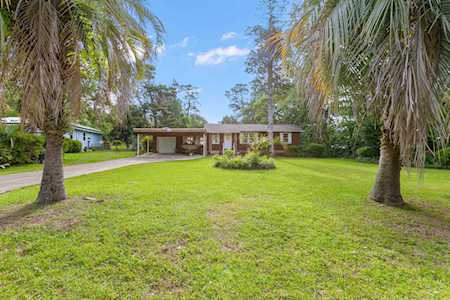 1521 Chowkeebin Nene
Tallahassee, FL 32301
Indian Head Acres Home Sales
The following list shows home sales going back to 1991 in Indian Head Acres.
[table id=40/]
I hope you enjoyed our March 2015 update on home sales in Indian Head Acres, please feel free to drop me a note if you have questions not covered in this report.