Market Report & Home Affordability Forecast
Posted by Joe Manausa on Monday, April 12, 2021 at 5:59 AM
By Joe Manausa / April 12, 2021
Comment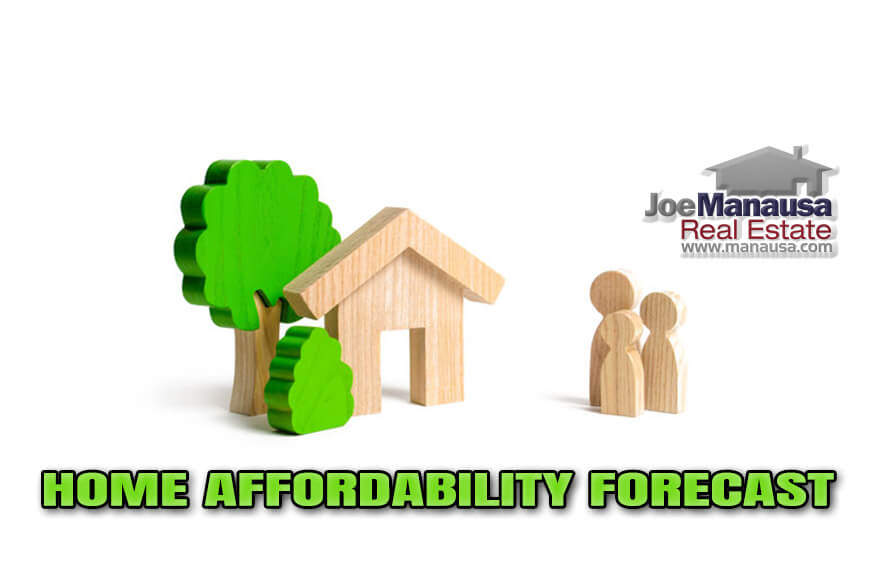 The first quarter of 2021 is in the books and it's time for an updated housing market report. It's also time to start unraveling the coming changes in home affordability.
We start today's report by comparing the first three months of 2021 with the same months in previous years in order to identify trends in the housing market, specifically the changes in supply and the changes in demand. We'll examine current housing market conditions, mortgage interest rates, and home sales trends in an effort to give you an idea of where the market is heading as we move into the hottest months of the year.
At the end of this report, I provide a look at how home affordability is likely to change over the next twenty years. I am able to produce the forecast by simply using the data from the past and applying it forward. If you have a stake in the housing market, you don't want to miss this forecast.
Let's start the report with a quick look at the current listings of homes for sale in Tallahassee. They are sorted from highest to lowest price. Take a look as the asking prices decline, the percentage of homes under contract goes (unhealthily) higher.
Homes For Sale In Tallahassee Today
The following homes are a dynamic list of what's available in Tallahassee right now. It's updated every 15 minutes, so you can be assured that it's the best information available on Tallahassee real estate listings.
I include these listings in my monthly report so that our readers can observe the record-high rate of listings already under contract with buyers.
VIDEO: Home Affordability Forecast
Year Over Year Home Sales Grow
The first graph in today's report shows how each month's sales compared with the same month the year prior. We refer to this as year-over-year home sales.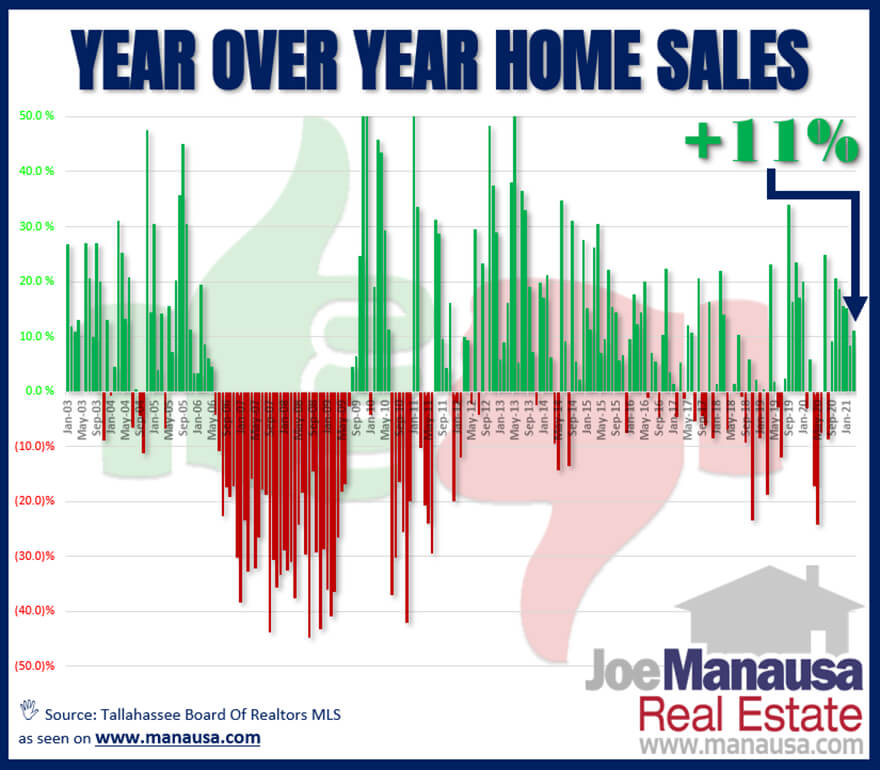 Year over year home sales comparisons provide insight into the market changes by removing the seasonal changes in the market. By only comparing the same month in separate years, we eliminate concerns that the time of year could be affecting the results. For example, we only compare January to January or June to June, thus the seasonal changes in real estate are not a factor.
Year over year home sales rose 11% in March, registering the seventh-straight month of gains and eight out of the past nine months.
Last year, we saw home sales decline sharply in the second quarter as COVID became a fact of life in Tallahassee, thus it is highly likely that we will see gains continue for the next three months.
Though mortgage rates have been creeping higher for most of 2021, last week saw them dip lower for the first time since the first week of the year. The low mortgage interest rates have buyers chomping at the bit to get into a home before rates begin to rise permanently.
Year Over Year Inventory Falls Again
Contrary to demand, the supply of homes for sale continues to drop. Here, we see the count of year-over-year fresh listings entering the market.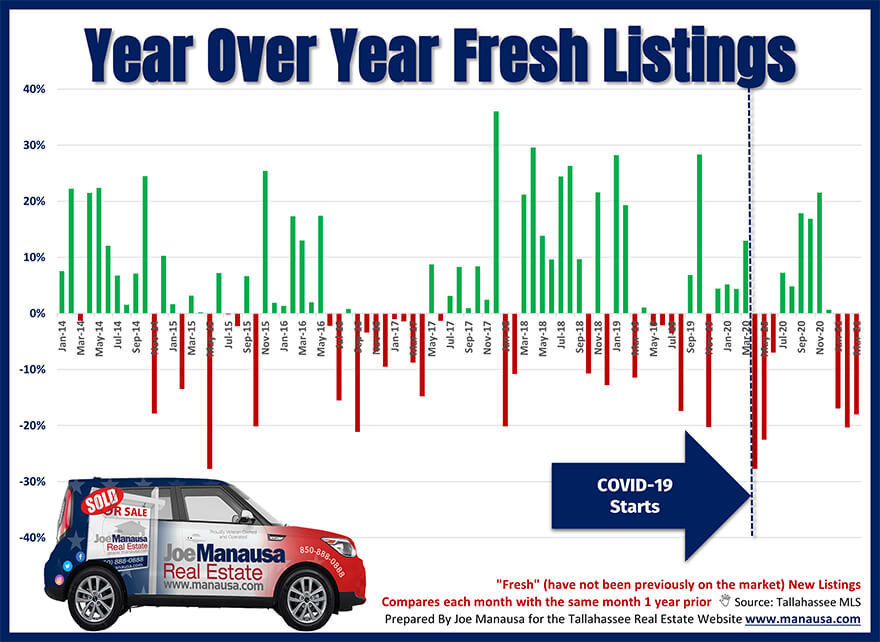 Just as we saw in the first graph, this graph compares each month of the year with the same month from the year prior. We're looking at the change in fresh new listings entering the market, where "fresh" means we only consider homes that were not previously listed for sale.
For the third consecutive month, fresh listings dropped at an alarming rate. As we move further into the report, we'll see how this is impacting both sellers and buyers alike.
Year To Date Home Sales
This next graph shows the number of homes sold during the first quarter in each of the past 20 years.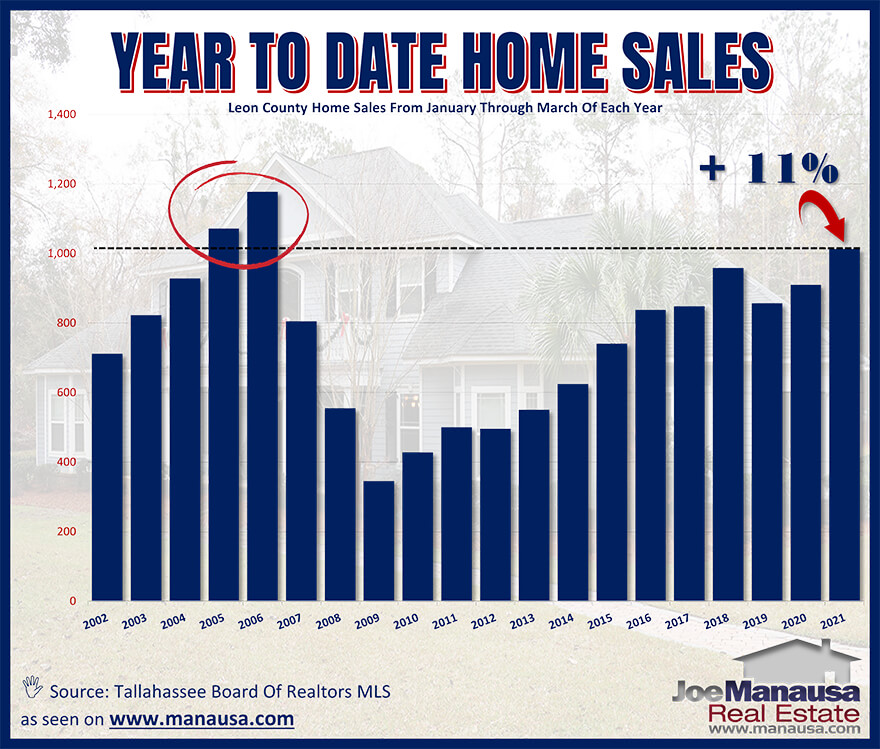 2021 has started the year strong, with the number of homes sold sitting as the third-best year ever, trailing only 2005 and 2006 when speculative buyers caused the market to explode.
What's so exciting about this graph is that we are seeing organic demand strong and healthy, with no substantial inorganic demand skewing the numbers (if you would like a good explanation of these two types of demand in the housing market, click here to see a recent report about the potential for a new housing bubble).
The big takeaway from this graph is that demand is strong and growing. So now let's take a look at supply.
Year To Date Fresh Listings
This graph shows the number of fresh new listings that entered the market each month, segmented by existing homes versus new construction homes.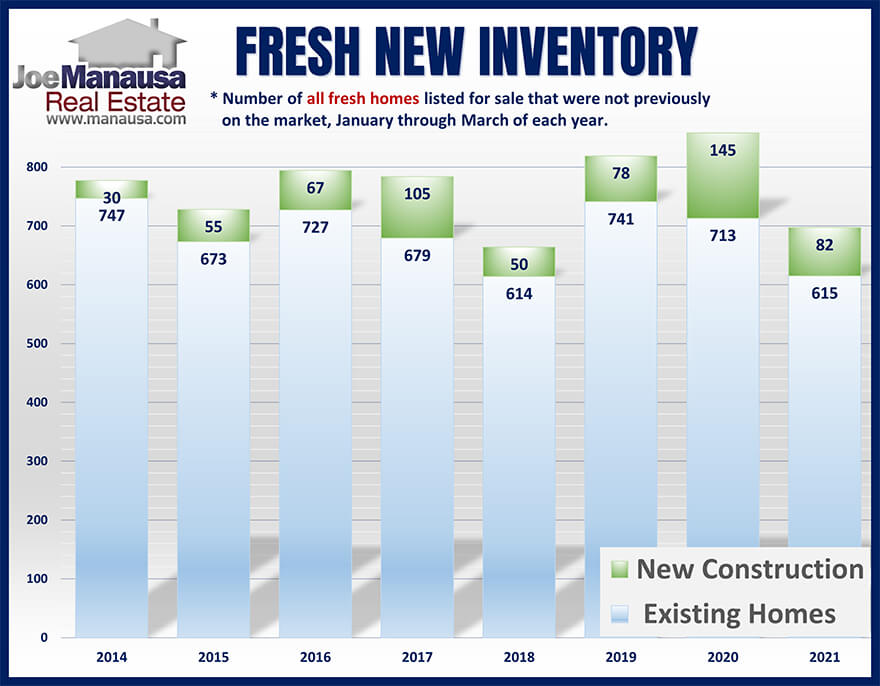 In 2021, we have seen the second-fewest fresh listings for the first quarter of each of the past eight years.
Existing homes entering the market are just one home short of being the worst of the past eight years, while new construction listings are ranked as the third-best. With inventory shortages being pronounced and obvious since 2016, it would be nice to see fresh new construction listings ranking as first-best until the housing market stabilizes.
But that is apparently not going to be the case. This means that bidding wars on the relatively few homes for sale will continue to escalate now that we have seen the inventory reduce to a new all-time low.
If you are wondering why it's so hard to buy a home today, this next graph shows what happens when demand continues to rise while at the same time supply continues to decline.
Status Of Current Home Listings
This next graph shows that there is a higher percentage of homes for sale in Tallahassee under contract with buyers than ever before. That means slim pickings for buyers and favorable market conditions for sellers. Nothing is more frustrating as a buyer than finding the perfect home, only to find out somebody else beat you to it, but that is what is happening to many buyers today.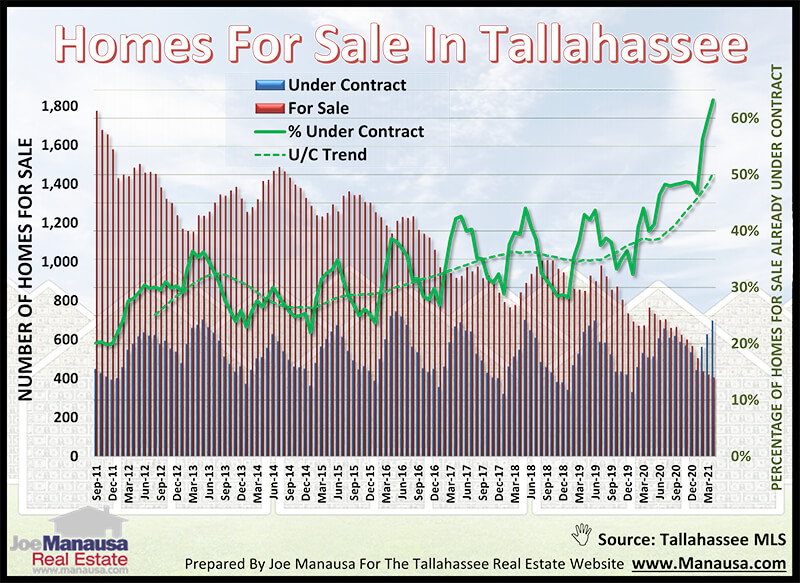 More than three of every five homes listed for sale right now are already under contract with buyers. The green line in the graph above shows that 63% of the current listings are already under contract, and the one-year trend of the under-contract percentage has reached an all-time high of more than 50%. This graph was produced ten days ago, and we've seen these numbers get worse!
On average, more than one-half of all listings were under contract with buyers at any given time over the past year. So when you consider that we are dealing with the lowest inventory that I've seen in thirty years selling homes in Tallahassee, the reality is much worse, as half of the few listings are not really available.
Currently, we are seeing inventory decline and now two-thirds of the listings aren't really available to buyers. Anecdotally, I recently saw that 82% of the homes listed for sale in Killearn Estates are already under contract! When you consider that this time of year we normally see about a quarter of them under contract, you can understand why it's so tough to buy a home today.
We are expecting more sellers to enter the market over the next four months, but we're also expecting more buyers due to the seasonal changes that occur this time of year. More buyers and more sellers will not likely cause much of a dip in this ratio. And don't be surprised to see it continue higher if too few sellers list their homes.
Let's discuss what this means exactly for today's buyers, and we'll compare it with what buyers were seeing at the beginning of this graph in 2011.
As I produce this report, there are 1,140 homes for sale in Leon County, but only 387 of them are really available as buyers have the other 753 already under contract.
With just 387 homes available, it's going to be tough to put together the 450 to 500 closings in May that we were expecting. There are just not enough homes available for today's buyers.
So a buyer today has just 387 homes available to purchase. At this time in 2011, there were nearly four times as many homes available, and there were far fewer buyers looking at them. The competition for the few homes is so high today, buyers don't have time to think, they must react fast when a new home hits the market.
This means today's buyers have to be prepared well ahead of time. If you go looking at houses before you get your finances in order, expect to be heartbroken. You will lose out on the home you love, only to find homes more expensive once you get your affairs together.
Smart sellers are taking cash offers (or offers with limited financing contingencies and no contingency for an appraisal), so forget about getting your dream home with a contract that asks the sellers to wait for you to find financing. Again, get your loan documents completed before looking at homes, it's the only way to entice a seller to even consider your offer.
This real estate cycle is so extreme, buyers need to understand that they are not going to be negotiating with a seller, rather they are going to be competing with other buyers for the right to buy the home. The question of what to offer begins at the asking price and moves higher for properly priced homes.
I strongly encourage all buyers to meet with a buyer's agent to put together a complete acquisition plan so that when the right home is found, you can make it your own. Remember, other buyers will be bidding on the home too, so you have to appear strong so that the seller will consider your offer.
So to summarize our report thus far, demand is strong and supply is insufficient, causing buyers to have to compete with each other over the few homes that are really available. The next segment of our report will examine how the supply and demand dynamic is impacting home prices and home values.
Recent Housing Market Reports
Annual Real Estate Appreciation
The best way to measure real estate appreciation across the market is to measure the change in the median existing-home value each year. We simply record the price per square foot of each home sold and then find the median for each year.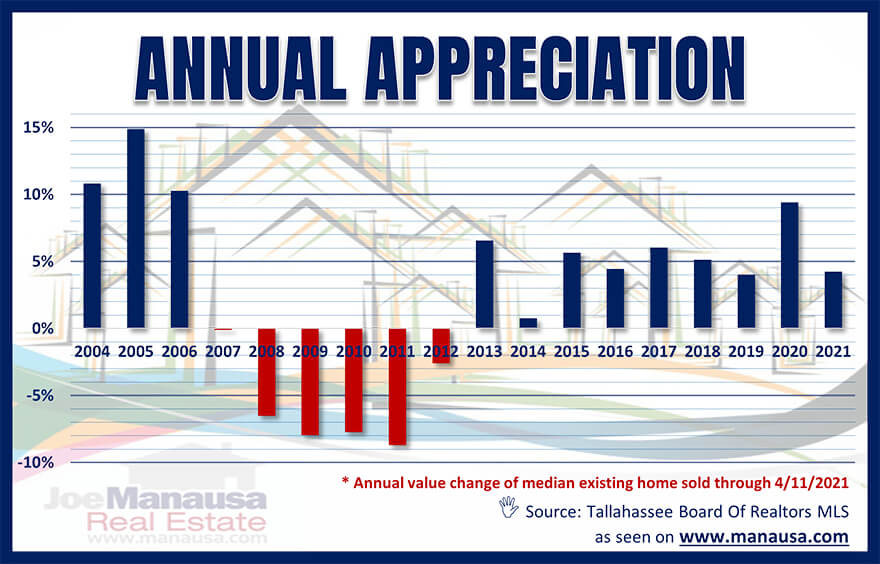 For the first ten or more years of my career, we saw real estate appreciation average a little more than 3% each year. But the craziness of the housing market in the early 2000s has created chaos since.
The graph above plots the change in the median home value each year. Blue bars show growth, red bars show declines.
The graph shows clearly that the rampant appreciation that began last year has continued. In an earlier market report, I had forecast the potential for double-digit appreciation for 2021. Through the first quarter of the year, appreciation is more than 4% (an annualized rate of more than 17%).
If builders don't ramp up production for 2021, we could see existing home values rise above an alarming 20% in 2021. To put that into perspective, that means a $250K home purchased in December 2020 will be worth more than $300K at the end of December 2021!
While that might seem wonderful as most people's largest investment is in their home, you have to worry that home affordability might soon be lost for all but the wealthiest people. I don't want to see that happen.
Median Home Price
This graph shows how the median home price has changed in Tallahassee since 2003 (the median is not the average, rather it is the price of the home in the middle when all homes are lined up according to each sales price).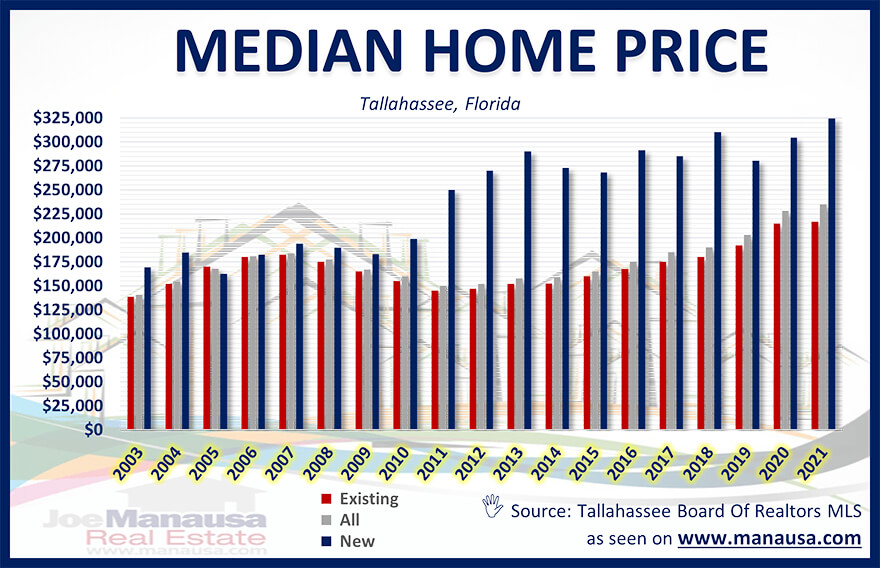 Take a look at the rapid rise in home prices. The median home price for existing homes is $217K, for new homes the median has shot above $324K, and overall, the median home price in Tallahassee is $235K. That means the middle of the market is 3.1% higher today than when we began the year.
With supply low and demand relatively high, we expect to see the median home price rise for the foreseeable future.
The Big Issue Of Home Affordability
So far, I believe I've made it clear that the supply of homes for sale is far too low and the competition for available listings is fierce among buyers. Our next graph serves to show why demand remains strong and what we'll need to see before demand significantly declines.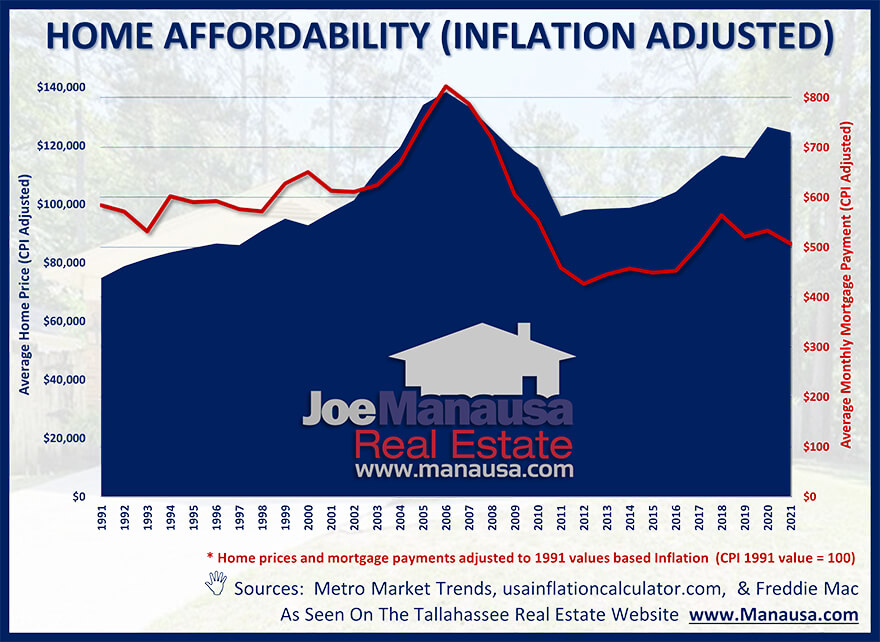 Home affordability is going to be the greatest challenge that the housing market faces over the next ten or more years. What most people do not understand is that today's homes are nearly more affordable than they have been during all of my previous thirty years in the real estate industry. Let me show you what I mean.
This graph was created by adjusting home prices over the past thirty years to 1991 prices. I simply took the average home price each year, divided it by the Consumer Price Index for that year, and then multiplied by 100. This calculation created the blue field in the graph above, where each year's home price was adjusted to 1991 home prices.
Then, I used the adjusted home prices and combined them with historical mortgage interest rates to determine the average monthly mortgage payment for each year. This payment is plotted in red and measured on the right vertical axis. It is this red payment line that we use in the discussion of home affordability, and homes gain in affordability as the payment lowers, while the opposite is true when the payment rises.
When we adjust for inflation, we find that 2012 was the most affordable year for the average home in Tallahassee, with the average monthly mortgage payment just $427 dollars (that's 1991 dollars though). The opposite end of the spectrum was in 2006 when the average monthly mortgage payment was $823, again, adjusted to 1991 dollars.
So how affordable is today's average home? It's more affordable now than was the average home in 24 of the past 30 years! Today's average home is more affordable than the average home in all of the 1990s decade!
Fortunately for buyers, interest rates have remained lower than all previous years' averages, meaning that the monthly payment to carry the median home has slightly declined! Rates are actually higher than they were at the end of last year, but this graph is calculated on an annual basis and used averages each year.
The big takeaway from this graph is that when we adjust for inflation, we realize that today's home affordability is two things:
Home affordability is excellent right now
Home affordability is likely lower today than it will be for the rest of your life!
That's right, I think we hit the bottom for home affordability in 2012, and it will take a significant inflationary period for future dollars to come down to today's $507 monthly mortgage payment adjusted to 1991 dollars. There are too many factors working to erode home affordability, led by rising mortgage interest rates (see how this will be a generational shift in housing) and the rising cost of new construction. Homes will be getting more expensive, and so too will be the money used to finance home purchases. This double-whammy will take home affordability to a level that will make homeownership much tougher than I have seen during my career.
One Forecast For Home Affordability
Our final graph is a fair estimate of how home affordability could easily progress, knowing what we know today.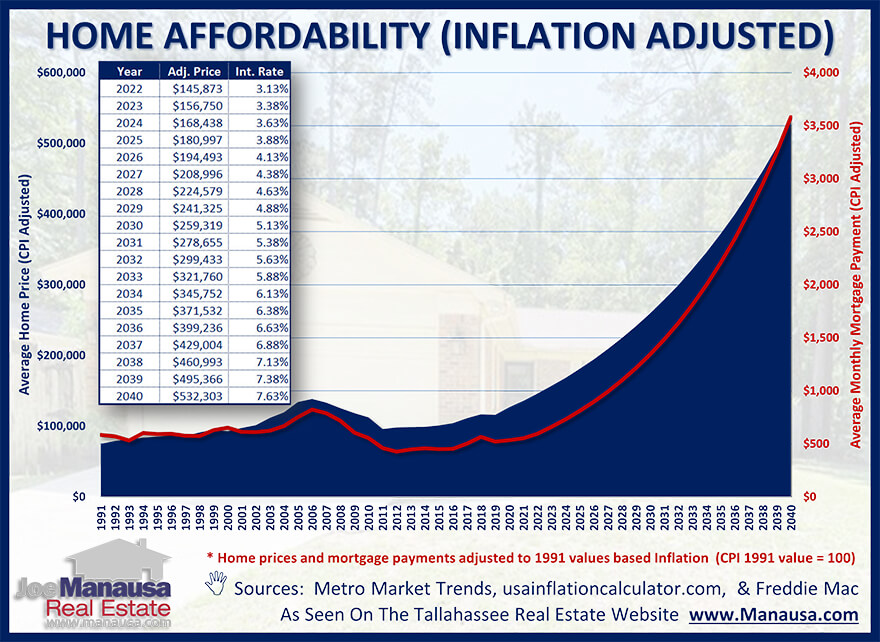 I continued the previous graph through the year 2040. The table within the graph shows the annual measurements, and I'll tell you that they are not far-fetched and could easily happen.
I had mortgage interest rates stay the same as present rates for two years and then increase 1/4% each year. Home prices moved up 15% for two years and then stabilized at a 5% growth rate and the CPI used for adjustment was the CPI average of the past thirty years. Based upon the history of these three data sets, this could easily happen.
Am I forecasting this? Not yet, I have not given it enough thought. But I will warn you, this is a very conservative estimate of what could happen. If inflation is higher over the next twenty years than it was in the recent 30, then that would bring down the adjusted home price and mortgage payment. But look at the graph, it will still be a housing market that is far less affordable than what we have enjoyed in the past.
When I see this graph, I have a hard time believing that mortgage interest rates will stay below 8% for the next 20 years. The reason that I kept them low, however, is that the Fed has promised to keep rates low unless inflation moves well above 2% for more than a year. As my model calls for 2.23% inflation, it means the Fed would move rates higher, slowly.
As far as home prices moving higher, I had them move up 15%, 15%, 10%, 10%, and then 5% per year thereafter, and I think this is conservatively plausible. Florida's minimum wage will move higher at a faster rate than ever, up 75% in the next five and one-half years. I know many other states are considering or have already pushed to do something similar.
An increase in the minimum wage will have an impact on many aspects of the economy, and specifically, it will add to the cost of materials and labor required in building more homes. Couple this with the current low supply of homes for sale and the ongoing hyperinflation of real estate and I think my forecast for home prices is conservative, though adjusted home prices could soften.
The Take Away From This Month's Market Report
We are in the midst of the sellers' market of the ages, with demand far exceeding the existing supply of homes at all but the very top prices in the market. If you have a home to sell and market it correctly, you will get offers on the first days your home is available to be seen. Ensure your broker uses an omnichannel marketing plan with a prolonged pre-marketing period and you'll be able to choose from the multiple offers that you receive.
When mortgage interest rates rise, it will have an immediate and significant impact on demand if rates rise too quickly.
The luxury homes market could very well go dormant, as it has been super-hot over the past few years (setting a record for sales last year and continuing thus far in 2021). The top-end of the market is most susceptible to collapse due to rising mortgage interest rates, so high-end sellers need to "make hay while the sun is shining!).
So long as rates rise gradually, we'll see demand cool in the market, but not in an overly damaging way. The lowered demand will increase the relative supply of homes and hopefully slow the out-of-control appreciation of home values. I would expect to see this happen once the Fed gains confidence in the economy, but forecasting the future change of mortgage interest rates is highly speculative.
Today's real estate market conditions make it the best time I've seen in my 30 years selling homes in Tallahassee to sell a home within a predictable time frame. If you are wanting to move, do so now so that you can sell your current home fast and get into your new one financed at a very low mortgage interest rate!
Your Local Expert In Tallahassee
When moving to, in, or from Tallahassee, you will fare better if you work with a local expert. We are here to help. If you have further questions on the Tallahassee real estate market, you can leave a comment below, give us a call at (850) 366-8917, or drop us a note and we'll give you the local information needed to ensure a successful, smooth transaction.
As a local born and raised in Tallahassee with a focus on customer service, I promise you'll find great success when working with Joe Manausa Real Estate, just as have our past customers. You can read thousands of their reviews reported on Google, Facebook and Zillow right here: Real Estate Agent Reviews Tallahassee.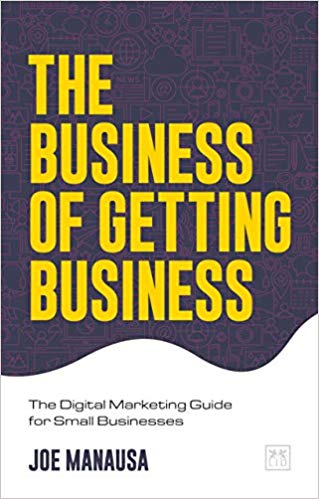 Have you heard about my new book "The Business of Getting Business?" It's a comprehensive guide for small businesses to help them make the move to digital. For those of us who want to survive and thrive in a world where large corporations are taking over, it is a must-read. It's also the perfect guide for how to sell a home in the digital age. You can find The Business Of Getting Business by clicking on any of the trusted retailers below.

Think all REALTORS are alike?
Read what people are saying about working with Joe Manausa Real Estate! You can see thousands of real customer reviews reported on Google, Facebook and Zillow at this link: CLICK HERE FOR REAL ESTATE AGENT REVIEWS.
I recently stumbled upon your latest Carrabelle listing. I must say, a home on Florida's Forgotten Coast is bound to be snatched up quickly. Best of luck with getting it under contract soon!

Posted by Barbara Corcoran on Thursday, June 15, 2023