Stimulating First-Time Homebuyer Program Helps More Buyers Enter Market
Posted by Joe Manausa on Wednesday, February 25, 2009 at 10:16 AM
By Joe Manausa / February 25, 2009
Comment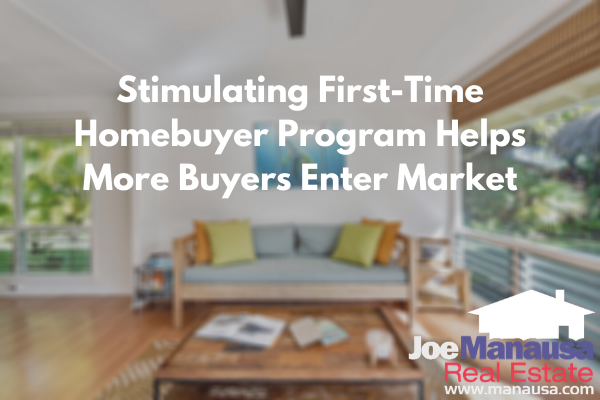 In case you did not hear the good news, the American Recovery And Reinvestment Act of 2009 (which President Obama signed into law last week) included significant improvements to the temporary First-Time Homebuyer Tax Credit. While many might view this as a great benefit aimed only at the first-time homebuyer, the reality is that it will help stabilize the housing market by bringing more buyers into an inventory-laden problem in need of more demand.
This program is so important that we have created a simple summary page that you can visit for a comprehensive summary of the First-Time Homebuyer Federal Tax Credit. Below is a brief summary of the new program benefits and qualifications.
Changes To The First-Time Homebuyer Federal Income Tax Credit
Amount of Credit

: The First-Time Homebuyer Federal Income Tax Credit, as modified in the American Recovery and Reinvestment Act voted into law in February 2009 allows for a tax credit in the amount of 10% of the cost of the home, up to $8,000.

Eligible Property

: Any single-family residence (including a condo, co-op, or townhouse) may be an eligible property under the homebuyer income tax credit, provided it will be used as the homebuyer's principal residence.

Refundable

: This homebuyer income tax credit reduces income tax liability. The $8,000 tax credit is a clean refundable credit, unlike the one that was passed last summer, which required a repayment. If you qualify as a first-time buyer (i.e., haven't been a homeowner in the past 3 years), then you can claim the $8,000 to reduce your tax burden. If the $8,000 is greater than the tax you owe, then you will get a refund check for the difference. Example: you owe $2,000 in taxes on April 15, 2010. But if you bought a home before the stimulus expiration on Dec. 1, 2009, then you will get a tax refund check for $6,000 from the IRS.

Income Limit

: In order to be eligible for the homebuyer income tax credit in full, the homebuyer can have an annual adjusted gross income of no more than $75,000 ($150,000 on a joint return). A homebuyer with an annual adjusted gross income above that level and up to $95,000 ($170,000 on a joint return) is eligible for a reduced tax credit.

First-Time Homebuyer Defined

: The homebuyer income tax credit is designed for first-time homebuyers, which means the homebuyer (and/or the homebuyer's spouse) can not have owned a principal residence in the 3 years prior to purchase of the eligible property.

Revenue Bond Financing

: A homebuyer who utilizes revenue bond financing may be eligible for the homebuyer income tax credit.

Repayment

: There is no repayment of the homebuyer income tax credit by the homebuyer.

Recapture

: If the eligible property is resold within three years of purchase, the entire amount of homebuyer income tax credit is recaptured on the sale.

Effective Date

: The First-Time Homebuyer Federal Income Tax Credit is effective for purchases on or after January 1, 2009 and before December 1, 2009. This guide reflects a modification from the First-Time Homebuyer Federal Income Tax Credit, which remains in effect for homes purchased by eligible homebuyers between April 9, 2008 and Dec. 31, 2008.
Remember, I am just a real estate blogger, passing on good news as best I can. You should seek advice from a professional tax advisor for specific tax calculations and timing for claiming the tax credit. Also, you can always visit our new information page for a more in-depth summary of the First-Time Homebuyer Progam.
As a reminder for those who subscribe to the Tallahassee Real Estate Blog by email, some embedded pictures and videos might not be appearing in your email and you might need to click the title header to go to your browser where all will be visible. Additionally, if you would like to respond (leave a comment) to this article, you will need to "click through" to the blog site to post your feedback.
Keep checking out the Tallahassee Real Estate Blog every day for updates that include charts, graphs, and analysis of the Tallahassee real estate market.
If you like this Article then please subscribe to my
blog through a full
RSS feed
,
or you can

Subscribe by Email

.You will be able to stay informed about the happenings in the Tallahassee Real Estate Market.
Please Do Us A Small Favor
We work very hard to produce daily content for our long-time readers and first-time visitors. We provide this information for free, hoping to earn your respect and trust and the right to one-day help you when selling or buying a home. Can we get your help spreading the word about our blog?
If you like the content, would you please like it or share it using the Facebook button at the beginning of the post? This simple action will be greatly appreciated! THANK YOU!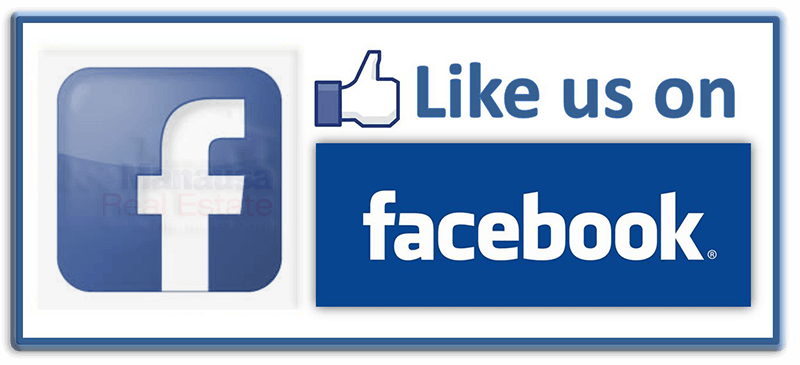 Also like us on Facebook at https://www.facebook.com/joemanausarealestate/
Joe Wrote The Book On How To Sell A Home Today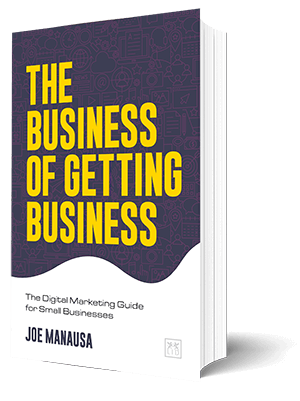 WARNING: The Internet & digital marketing systems have changed the way sellers need to market a home for sale. It's not about getting a home sold anymore, it's about getting a home sold and netting the most money from the sale.
To do this, a seller needs to hit the digital market hard in a coordinated effort that alerts ready-buyers (all at the same time) to ensure buyers understand they are competing for the right to buy the home.
While it only takes ONE buyer to sell a home, it takes MULTIPLE BUYERS for the seller to bid the property up to its highest value in today's market. You see our full explanation about how to sell a house here, or you can buy the book and really get into the nuts and bolts of selling a home in the digital age.
Get the book that explains it all, in a manner that is understanding to all, even technology neophytes. It's available on Amazon, a trusted source for consumers.

Think all REALTORS are alike?
Read what people are saying about working with Joe Manausa Real Estate! You can see thousands of real customer reviews reported on Google, Facebook and Zillow at this link: CLICK HERE FOR REAL ESTATE AGENT REVIEWS.