The Biggest Change In Selling A Home Since The Printing Press Was Invented
Posted by Joe Manausa on Monday, July 11, 2022 at 5:51 AM
By Joe Manausa / July 11, 2022
Comment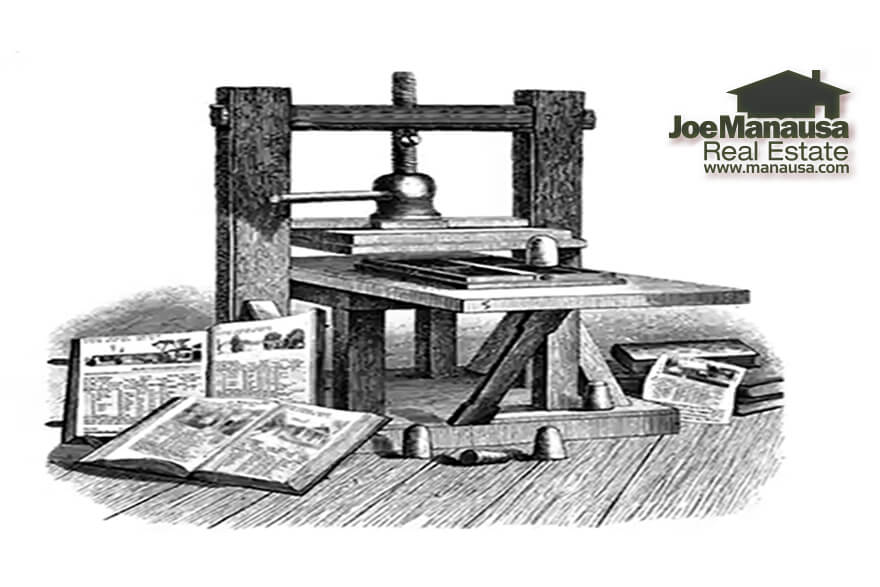 Here we sit in the most lopsided sellers' market ever on record, yet many home sellers are leaving money on the table when they sell their homes.
Can you imagine it? For every home listed for sale, there are probably 5 or more buyers who would like to bid on the home. Even with this intense interest, there is an unhealthy percentage of home sellers who are not getting top dollar for their homes. They are leaving thousands and often, tens of thousands of dollars behind that very rightly should have been theirs.
Perhaps for a few home sellers, it does not matter. But my experience has taught me that homeowners typically want 100% of their equity when they sell, so today I'm going to share a huge change in the home selling process that most sellers do not understand (nor do most of their agents).
This is a short article about what you need to know before selling a home. As we get started, I am going to make you one simple promise. If you stick with me through the end, I promise you will be confident that you'll put an extra 5% to 10% of your home's equity into your pocket because of what you have learned here.
This is not rocket science, but the optimal way to sell your home has greatly changed, but most real estate agents are NOT doing what is needed to squeeze every last dime from the sale of a home. Even as home sellers are bragging that they had multiple offers on their homes or that they received "above their asking prices," I can tell you that many are not getting all of their equity from the sale.
Most Important Factor In Getting Top Dollar For A Home
Whether you were selling a home in 1920, 1950, 1985, or selling today in 2022, the most important factor in getting top dollar for a home is bringing the most qualified buyers to the home at roughly the same time. A home seller must create a competitive environment for the home. There will be a buyer who is willing to pay the most money for the home, but that buyer MUST know that many other buyers want the home.
This is why we tell sellers that two buyers are better than one. Three buyers are better than two. Ten buyers are better than five. Etc. It is the knowledge that a property is highly desired that creates the extra value that serves to motivate the buyer who most wants the home to pay above and beyond what he or she might have been willing to pay had no other competition been identified.
With that being said, the way that we create competition among buyers is significantly different today than it was in the past. To best understand how the home selling process has changed, I want to share how we used to sell a home (which is how most agents go about selling a home today).
How Homes Used To Be Sold
In order to get a good feel for why things are so different today let's quickly review how we used to sell a home before digital was part of the solution. That's right, the first major change in selling a home since the printing press was invented is the internet.
Before there was the Internet, before email, cell phones, digital cameras, and social media, everything we did in marketing had a time element attached to it. When we took pictures of a home, we had to send the film out to be developed. Once developed, we brought them to our marketing staff to select the best shots, and then we had to submit them to different marketing channels.
We had the MLS, a printed book that was produced monthly so that buyers could go to real estate offices to read about which homes in the area were listed for sale. One must remember that printing was performed on a production schedule, so if we missed the submission date, it might be another 30 days before we could even get a home listed in the MLS.
The same thing is true with the real estate magazines and all the other publications that required a paper submission with pictures. It took time, overall it took about 60 days for us to process a home listing and get it in front of the majority of the market.
That's why in the good old days we told sellers there was a "market time" of about 60 days because we had a lot of work to do to reach everybody who might want the home. Remember, our goal was to get the home in front of all ready buyers at roughly the same time in order to get the seller the most money possible.
The dilemma back then was making sure all buyers got wind of a home at the same time. Word of mouth among friends as well as the "for sale" sign in the yard alerted the most-ready buyers. With printing processes and production schedules adding months to reach the rest of the pool of prospective buyers, we were forced to hide the home from people who would discover it without printed marketing.
We didn't want to hit the market and only let the one or two people that discovered it on the street know that the home was for sale at a fair price, so we priced it high with the idea that we wait for the full marketing channels to come around and then we lower the price until it sold.
We knew if we asked for a price well above its fair market value, none of the early buyers would be concerned about losing the home. They would wait for price reductions. So we would market a home above its fair market value until the majority of marketing channels were active.
When the MLS books were delivered, the ads in the newspapers and magazines were finally published, we then lowered the asking price to its fair market value and that got the majority in the pool of buyers excited and active for the home. In many cases, we would do a price reduction and then get multiple offers on the home because we had many eyes monitoring the home.
IMPORTANT POINT: The old price-it-high-then-lower-your-price model for selling a home was effective for more than 100 years, but its use today is an important reason why home sellers are not getting all of their equity from their homes, even during today's historic sellers' market. A modern approach is needed to get top dollar today!
Keep Up With New Trends In Tallahassee!
Get The Tallahassee Real Estate Newsletter
Don't be the one that doesn't know what's going on when you sell a home or buy a home in Tallahassee.
Other buyers, sellers, lenders, and real estate agents have this critical information, and now you can too!
Get immediate access to our most recent newsletter.
Let more than 30 years of experience work for you with charts, graphs, and analysis of the Tallahassee housing market.
What Most Home Sellers Are Missing Today
Today, the top digital marketers can reach 95% of the market for a home in a matter of hours or a few days at most, so modern marketing requires a completely different process. There is no "market time" any longer, we can take a listing to the market with our cell phone sitting in the home.
The concept of market time is in the past, and not merely because we're in a seller's market. I've covered the death of "market time" in detail in numerous past posts, but suffice it to say, agents who quote statistics on market time are still using a printing press mentality to sell their listings and should be avoided when it comes time to interview agents for the job of selling your home.
Remember, the primary objective today is the same as it was in the past, which is to get top dollar for the home by optimizing competition for the home. Marketing efforts must work to ensure all the competition arrives simultaneously to a listing so that the buyer who wants the home the most feels the pressure from all the other buyers.
Attract The Most Buyers To A Home Simultaneously
Most real estate marketing plans today are evolved from effective ones from the past. Instead of listing a home and then running ads in a newspaper, agents list the home and put the listing in the MLS so that the home is syndicated to hundreds of websites (Like Zillow, Trulia, Realtor.com, etc.). Some make social media posts about a "Just Listed" home. Or maybe they send an email blast telling all real estate agents in the area that a new listing is available. Regardless of the process, they start the marketing of the home by putting it in the MLS and trying to get the word out.
Unfortunately, this is a flawed process. It fails to deliver all buyers at the same time, and thus it leaves many people who would have bid on the home out of "the know" until it is too late.
I characterize this type of marketing as "Ambush Marketing" or "Surprise Marketing." People who are in the market to buy a home are ambushed. With no lead time at all, they find out a home is for sale and they need to drop everything to go see it and to find out if it is already taken. Usually, it is. Usually, the real estate agent works out a deal with the first person who found out about the home (often from the sign). So instead of generating two, three, five, or ten buyers, the seller is forced to negotiate with the only one that knows it is available. This is costly to the seller!
Pre-Marketing Puts Buyers On Notice
Why make it so difficult for a buyer to bid on a home? We spend weeks pre-marketing our listings so that buyers know the date and time that a home will hit the market. We want MORE buyers bidding on the home, not fewer! It ends up causing more work for us, but it ensures that our home sellers get the most active audience and the most bids for their homes.
The fact is that we spend more money pre-marketing our listings than most agents earn in a year, and we do it because we have found out that it works. We do not price it high and see what happens, we price it aggressively and thus often sell our listings above the asking price and for more than our sellers anticipated getting.
We ensure that all of our listings get pre-marketed through our "coming soon" process which notifies thousands of buyers that the home will soon be available. You can check-out our coming-soon website where each coming soon listing is shown with a countdown timer alerting visitors for when the home will be available.
Choose The Agent That Will Get You The Most Money
Old marketing plans are costing home sellers a lot of money, but most sellers have themselves to blame for the losses. Had they put a little more effort into choosing the right listing agent, they probably would have fared much better.
If you are getting ready to sell, go online and see who is pre-marketing homes. One simple way is to visit this site and then search for your market area or favored zip code. You should also go to google and search for real estate agents in your area. Look to see who has the support and backing from their past customers. They will have hundreds or thousands of five-star reviews. Start with them.
When I started this post, I promised those who made it to the end the confidence of a newfound understanding of the home selling process which would put 5% to 10% extra in their pockets. I'm hoping you feel that way now.
Go out and hire the right agent, ensure that your home is pre-marketed for at least two weeks, and then work those buyers against one another until you have bid up the best contract for your bottom line.
Your Local Expert In Tallahassee
When moving to, in, or from Tallahassee, you will fare better if you work with a local expert. We are here to help. If you have further questions on the Tallahassee real estate market, you can leave a comment below, give us a call at (850) 366-8917, or drop us a note and we'll give you the local information needed to ensure a successful, smooth transaction.
As a local born and raised in Tallahassee with a focus on customer service, I promise you'll find great success when working with Joe Manausa Real Estate, just as have our past customers. You can read thousands of their reviews reported on Google, Facebook and Zillow right here: Real Estate Agent Reviews Tallahassee.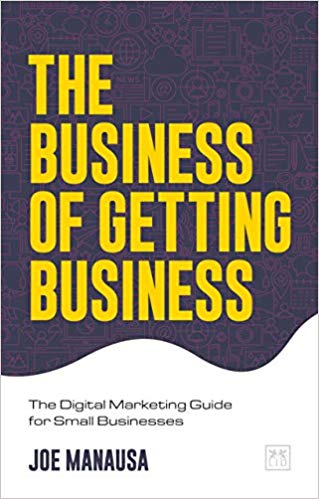 Have you heard about my new book "The Business of Getting Business?" It's a comprehensive guide for small businesses to help them make the move to digital. For those of us who want to survive and thrive in a world where large corporations are taking over, it is a must-read. It's also the perfect guide for how to sell a home in the digital age. You can find The Business Of Getting Business by clicking on any of the trusted retailers below.

Think all REALTORS are alike?
Read what people are saying about working with Joe Manausa Real Estate! You can see thousands of real customer reviews reported on Google, Facebook and Zillow at this link: CLICK HERE FOR REAL ESTATE AGENT REVIEWS.