Discovering the Best Neighborhoods in Tallahassee: A Comprehensive Guide for Families
Posted by Joe Manausa on Monday, June 19, 2023 at 6:00 AM
By Joe Manausa / June 19, 2023
Comment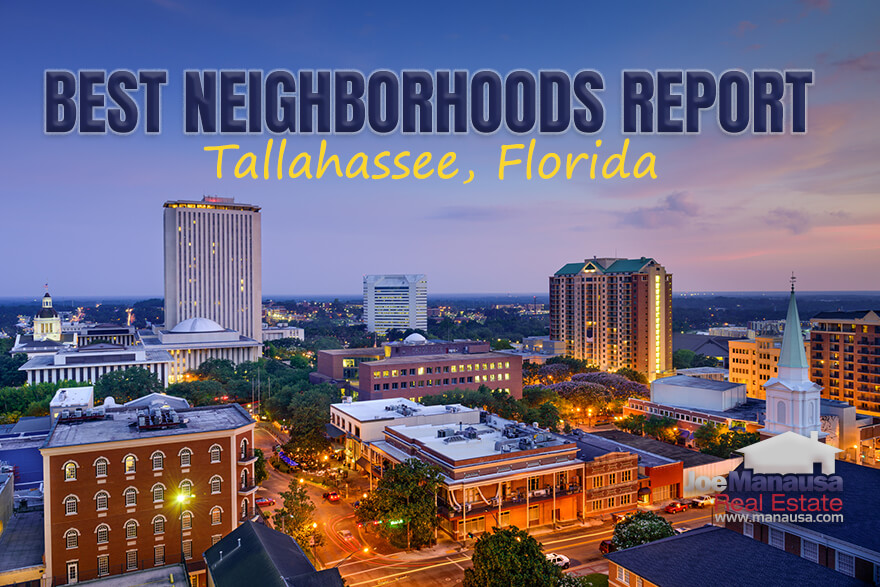 Tallahassee is one of the best places to live in Florida. It was recently ranked as the 9th best place to live in the state. This beautiful city has plenty to offer families who are looking to move.
If you're considering moving, you might be wondering if there are many homes for sale in Tallahassee, FL. And what are the best neighborhoods to live in?
Keep reading to learn important facts about Tallahassee and the best neighborhoods in the city to help decide your next move.
Understanding Your Family's Needs and Wants in a Neighborhood
When it comes to finding the best family neighborhoods in Tallahassee, think about what you and your family need and want in a neighborhood. A good starting point is to examine your lifestyle, work needs, hobbies, and interests. Are you looking for a quiet, secluded environment, or a more lively and diverse one?
Doing some research ahead of time can help you figure out the best neighborhood for your family. In addition to your need and the neighborhood's vibe, look into what types of housing are available. Does a neighborhood have only condos and townhouses or does it have single-family homes as well?
Don't forget to research trends in Tallahassee's most-active neighborhoods.
Top Family-Friendly Neighborhoods In Tallahassee
Tallahassee, the capital city of Florida, is a peaceful yet thriving city with a variety of neighborhoods to choose from. Families prefer neighborhoods that offer safe and peaceful living environments with convenient access to schools, parks, and other amenities.
The Buck Lake area, located in the eastern part of the city, is one such family-friendly neighborhood. The area boasts new construction homes, highly-rated schools, parks, and local shopping centers. The Myers Park neighborhood has historic charm with plenty of green spaces and community events ideal for family outings.
Other family-friendly neighborhoods to consider in Tallahassee include Southwood, Summerbrooke, and Bull Run.
Southwood has plenty of communal spaces and events. Summerbrooke offers a golf course and beautiful homes with spacious yards. Bull Run is a newer development that offers various amenities, including a community pool, playground, and even a movie theater.
What to Consider When Choosing A Family Neighborhood In Tallahassee
When choosing your family's new home in Tallahassee, safety and accessibility should be a top priority. But, families also want comfortable and convenient living spaces for their daily activities.
Access to nearby schools is also a crucial factor, and families must consider whether the neighborhood they pick offers nearby public and private schools. Parks and nature reserves are also important, as they provide the perfect place for families to enjoy outdoor activities like hiking, biking, and picnicking.
When seeking a family-friendly neighborhood, it is essential to find one close to a hospital or medical center. Additionally, the nearby availability of supermarkets and restaurants can make a huge difference in daily living.
Why Tallahassee Is A Great Place to Raise A Family
Tallahassee is often ranked among the top cities in Florida for its high quality of life, robust economy, and hospitable community. The city has a stable economy, an affordable cost of living, excellent educational institutions, and a thriving job market.
Tallahassee is known for its moderate climate throughout the year, with mild winters and warm summers. The area is full of natural wonder, with various parks, preserves, and historical sites ideal for family outings.
There's always something to enjoy in Tallahassee's many parks. There are plenty of outdoor activities to take part in. Some of these include paddle boating, cross-country skiing, and an adventure ropes course.
How to Find Available Homes for Sale in Tallahassee, FL
The real estate market in Tallahassee offers a mix of affordable and luxurious homes that will suit your family's needs. The Multiple Listing Service (MLS) is an excellent resource that lists every home on the market in Tallahassee. You can also find homes for sale by working with a realtor or checking local real estate websites.
Benefits of Working With A Tallahassee Real Estate Agent
Partnering with an experienced real estate agent in Tallahassee can make all the difference in finding the perfect family neighborhood. These professionals are familiar with local neighborhoods, schools, and market trends. Also, they can help you narrow down your search options, answer any questions you may have, and guide you through the home-buying process.
Purchasing or selling a home can be a stressful and challenging process for families. Working with a local real estate agent can ease the burden. Realtors in Tallahassee have extensive knowledge of the local market, as well as the area's laws and regulations.
With their expertise and experience, a realtor can help you quickly navigate the process of obtaining your new home, giving you the confidence to make the right decision for your family. They can also provide you with valuable insight and recommendations to help you find the perfect neighborhood that fits your specific needs.
Finding The Best Neighborhood for Your Family
Determining the right neighborhood for your family can feel like a daunting task. To find the best homes for sale in Tallahassee, FL, and to get expert guidance on your home search, contact our experienced agents at Joe Manusa Real Estate. With our knowledge of the Tallahassee real estate market and dedication to helping families find their dream homes, we are confident we can help you find the perfect family neighborhood in Tallahassee.
Visit our website or leave a comment below to get started on your home search today.
Get Our Free Market Update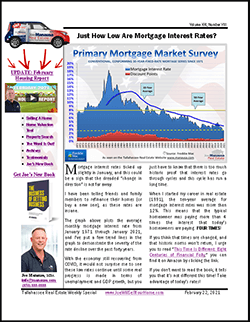 Other buyers, sellers, lenders, and real estate agents have this critical information, and now you can too!
Get immediate access to our most recent newsletter.
Let more than 30 years of experience work for you with charts, graphs, and analysis of the Tallahassee housing market.
Each Monday morning we send out a simple, one-page report that provides a snapshot of the Tallahassee housing market. It only takes 2 minutes to read, but it gives you better market intelligence than most real estate agents possess. Just tell us where to send it below!
Your Local Expert In Tallahassee
When moving to, in, or from Tallahassee, you will fare better if you work with a local expert. We are here to help. If you have further questions on the Tallahassee real estate market, you can leave a comment below, give us a call at (850) 366-8917, or drop us a note and we'll give you the local information needed to ensure a successful, smooth transaction.
As a local born and raised in Tallahassee with a focus on customer service, I promise you'll find great success when working with Joe Manausa Real Estate, just as have our past customers. You can read thousands of their reviews reported on Google, Facebook and Zillow right here: Real Estate Agent Reviews Tallahassee.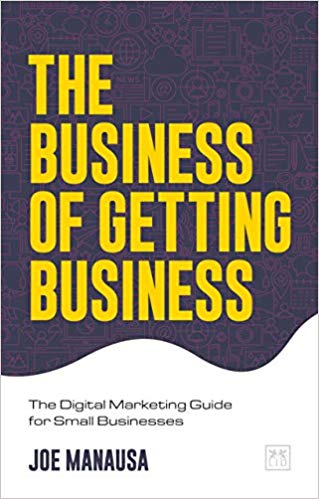 Have you heard about my new book "The Business of Getting Business?" It's a comprehensive guide for small businesses to help them make the move to digital. For those of us who want to survive and thrive in a world where large corporations are taking over, it is a must-read. It's also the perfect guide for how to sell a home in the digital age. You can find The Business Of Getting Business by clicking on any of the trusted retailers below.

Think all REALTORS are alike?
Read what people are saying about working with Joe Manausa Real Estate! You can see thousands of real customer reviews reported on Google, Facebook and Zillow at this link: CLICK HERE FOR REAL ESTATE AGENT REVIEWS.
I recently stumbled upon your latest Carrabelle listing. I must say, a home on Florida's Forgotten Coast is bound to be snatched up quickly. Best of luck with getting it under contract soon!

Posted by Barbara Corcoran on Thursday, June 15, 2023