Another Happy Customer In Tallahassee
Posted by Joe Manausa on Tuesday, April 1, 2008 at 2:25 PM
By Joe Manausa / April 1, 2008
Comment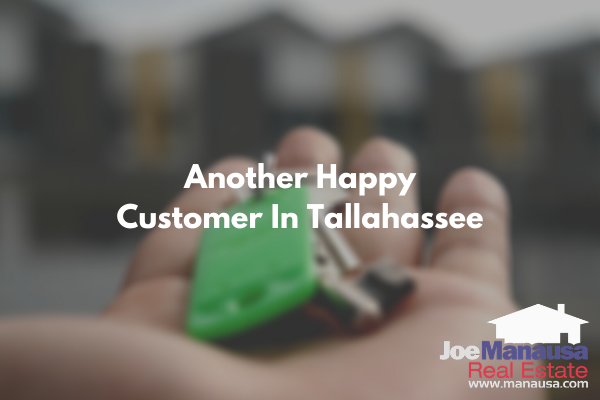 Every once in a while, we have a Tallahassee real estate sale that demonstrates the amazing power of the combination of the global reach of Joe Manausa Real Estate with the local effort of great people. Here is a classic example of this.

I received a late-night call from a U.S. Veteran working in Baghdad. He had received some bad advice on a real estate investment and needed some serious help. Somebody talked he and a friend into buying four new-construction homes to flip and make big money.....

So here he was, living in Iraq and losing money in the Tallahassee real estate market! This was during the boom of the market, so the advice he received was truly bad.

He turned to the biggest name in real estate, Joe Manausa Real Estate, for help. He called me from Iraq and I felt an extra special need to help him, as I am also a Veteran who has served overseas in the past. After our call, he sent me this email message:
Tallahassee Real Estate Problem

From: d b [mailto:XXXXXXXXXX]
Sent: Tuesday, September 04, 2007 2:55 PM
To: Manausa, Joe
Subject: Dave in Baghdad/Tallahassee houses
Hello Joe,

Great talking to you. Thank you for any and all your help in getting Earl and I out of our house messes. Earl will be coming to Tallahassee tomorrow and will bring along his paper work for the houses. We both have the exact same paperwork. Earl can re-tell you the whole story.

The house links are below....my house numbers are XXXX and YYYY ZZZZ Road (AAAA Subdivision). I owe $XXXXXXX on each house. (original loan/borrowed amount). First made my loan on May 2006. Both houses went past one year to be built.
Earl will show you what paper work we do have....which is basically the XXXX loan paperwork, and the lease we each have with one house rented. We are getting $1100 per month rent. Since the houses went past there construction life, the bank wants 11.75% interest. I've had my loan since May 2006, and it took over 6 months before the build would start working XXXX. Earl's and mine second house are still not finished.

Its just a big mess and nightmare.

Thanks again....from one Veteran to Another..... Best Regards, Dave B (XXX) XXX-XXXX cell, when in US.

As you can see from the date on the message, this was in September of last year. So, he's several thousand miles away and a builder is not finishing his home and he's now facing a bank (not local) charging him 11.75% interest on the loan!


Tallahassee Real Estate Solution
Summer Munyon, the 2007 Tallahassee Board of Realtors Rookie of the Year.

While Dave was unhappy about losing money in this real estate market, he recognized that his best option was to sell his investment property quickly. The most important information that Summer gave Dave was the months supply of inventory in his neighborhood of Wilson Green. Understanding that homes typically sell in the order of best value, Dave chose to list his home at the lowest price home in the neighborhood, and we continuously monitored the activity in the neighborhood. Within 4 weeks, Dave dropped the price on his home by $5000, pricing it just under $150,000. The home sold within 4 months on the market, while homes that we on the market before we even received his call for help are still on the market today. Weekly, sometimes daily, contact with Dave ensured that he was well-informed about the sales process and was satisfied with the marketing activities performed.

To read more about Dave's glowing review of our work, visit our Tallahassee Real Estate Agent section of our website.


---
As a reminder for those who subscribe to the Tallahassee Real Estate Blog by email, some embedded pictures and videos might not be appearing in your email and you might need to click the title header to go to your browser where all will be visible.
Keep checking out the Tallahassee Real Estate Blog every day for updates that include charts, graphs, and analysis of the Tallahassee real estate market.

If you like this Article then please subscribe to my blog through a full RSS feed. You will be able to stay informed about the happenings in the Tallahassee Real Estate Market. You can also subscribe to this blog and have it delivered by Email.
Joe Manausa is a real estate investor and the Broker and Co-Owner of Joe Manausa Real Estate. He can be reached via e-mail through the Tallahassee Real Estate Website or catch his latest writings on the Tallahassee Florida Real Estate Blog , or by calling (850) 386-2001.
Please Do Us A Small Favor
We work very hard to produce daily content for our long-time readers and first-time visitors. We provide this information for free, hoping to earn your respect and trust and the right to one-day help you when selling or buying a home. Can we get your help spreading the word about our blog?
If you like the content, would you please like it or share it using the Facebook button at the beginning of the post? This simple action will be greatly appreciated! THANK YOU!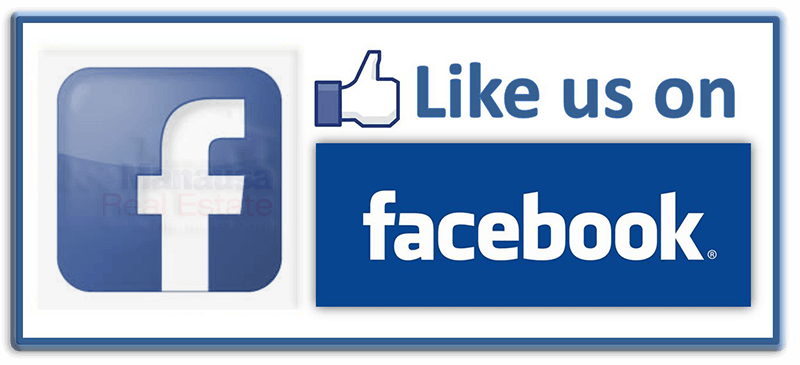 Also like us on Facebook at https://www.facebook.com/joemanausarealestate/
Your Local Expert In Tallahassee
When moving to, in, or from Tallahassee, you will fare better if you work with a local expert. We are here to help. If you have further questions on the Tallahassee real estate market, you can leave a comment below, give us a call at (850) 366-8917, or drop us a note and we'll give you the local information needed to ensure a successful, smooth transaction.
As a local born and raised in Tallahassee with a focus on customer service, I promise you'll find great success when working with Joe Manausa Real Estate, just as have our past customers. You can read thousands of their reviews reported on Google, Facebook and Zillow right here: Real Estate Agent Reviews Tallahassee.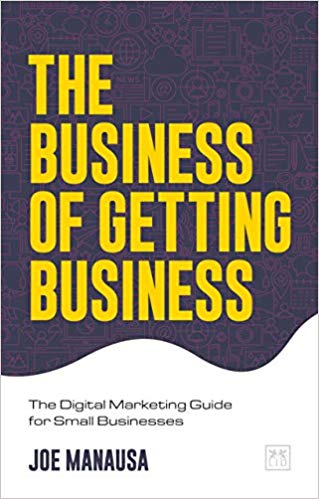 Have you heard about my new book "The Business of Getting Business?" It's a comprehensive guide for small businesses to help them make the move to digital. For those of us who want to survive and thrive in a world where large corporations are taking over, it is a must-read. It's also the perfect guide for how to sell a home in the digital age. You can find The Business Of Getting Business from each of the trusted retailers below.
Joe Wrote The Book On How To Sell A Home Today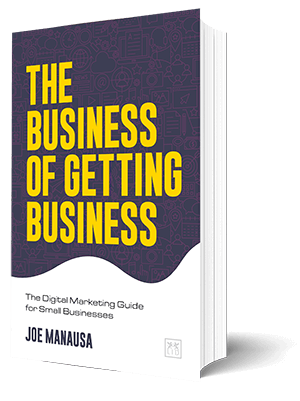 WARNING: The Internet & digital marketing systems have changed the way sellers need to market a home for sale. It's not about getting a home sold anymore, it's about getting a home sold and netting the most money from the sale.
To do this, a seller needs to hit the digital market hard in a coordinated effort that alerts ready-buyers (all at the same time) to ensure buyers understand they are competing for the right to buy the home.
While it only takes ONE buyer to sell a home, it takes MULTIPLE BUYERS for the seller to bid the property up to its highest value in today's market. You see our full explanation about how to sell a house here, or you can buy the book and really get into the nuts and bolts of selling a home in the digital age.
Get the book that explains it all, in a manner that is understanding to all, even technology neophytes. It's available on Amazon, a trusted source for consumers.